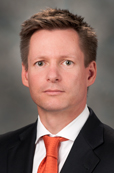 '
Boris RA Blechacz, M.D., Ph.D
Present Title & Affiliation
Primary Appointment
Assistant Professor, Department of Gastroenterology, Hepat,& Nutr, Division of Internal Medicine, The University of Texas MD Anderson Cancer Center, Houston, TX
Dual/Joint/Adjunct Appointment
Assistant Professor, SGS, Texas A&M, Health Science Center, Houston, TX
Office Address
The University of Texas MD Anderson Cancer Center
1515 Holcombe Blvd
Unit Number: Unit #1466
Houston, TX 77030
Phone: 713-794-5073
Fax: 713-745-9295
Education & Training
Degree-Granting Education

2009
Mayo Clinic College of Medicine, Rochester, MN, PHD, Molecular Medicine
1999
University of Heidelberg, Heidelberg, Germany, MD, Magna cum laude, Medicine

Postgraduate Training

2007-2011

Clinical Fellowship, Gastroenterolgoy and Hepatology, Mayo Clinic College of Medicine, Rochester, MN

2005-2007

Clinical Residency, Internal Medicine, Mayo Clinic College of Medicine, Rochester, MN

2002-2005

Research Fellowship, Virology and Gene Therapy, Mayo Clinic College of Medicine, Rochester, MN

1999-2001

Doctor's Medicinae (Doctoral Degree), Virology and Gene Therapy, German Cancer Research Center (DKFZ), Heidelberg, Germany
Professional Memberships
American Association for Cancer Research
Member, 2003-present
American Association for the Study of Liver Diseases
Member, 2008-present
American College of Gastroenterology
Member, 2008-present
American College of Physicians
Member, 2005-present
American Gastroenterological Association
Member, 2003-present
American Medical Association
Member, 2005-present
Bundesaerztekammer (German Physicians' Association), Germany
Member, 1999-present
Selected Publications
Peer-Reviewed Original Research Articles

1.
Blechacz B, Mishra L. Hepatocellular carcinoma biology. Recent Results Cancer Res 190:1-20, 2013. PMID: 22941010.
2.
Andersen JB, Spee B, Blechacz BR, Avital I, Komuta M, Barbour A, Conner EA, Gillen MC, Roskams T, Roberts LR, Factor VM, Thorgeirsson SS. Genomic and genetic characterization of cholangiocarcinoma identifies therapeutic targets for tyrosine kinase inhibitors. Gastroenterology 142(4):1021-1031.e15, 4/2012. e-Pub 12/2011. PMCID: PMC3413201.
3.
Thabut D, Routray C, Lomberk G, Shergill U, Glaser K, Huebert R, Patel L, Masyuk T, Blechacz B, Vercnocke A, Ritman E, Ehman R, Urrutia R, Shah V. Complementary vascular and matrix regulatory pathways underlie the beneficial mechanism of action of sorafenib in liver fibrosis. Hepatology 54(2):573-85, 8/2011. e-Pub 6/26/2011. PMCID: PMC3145033.
4.
Blechacz B, Komuta M, Roskams T, Gores GJ. Clinical diagnosis and staging of cholangiocarcinoma. Nat Rev Gastroenterol Hepatol 8(9):512-22, 2011. e-Pub 8/2/2011. PMID: 21808282.
5.
Blechacz B, Gores GJ. Positron emission tomography scan for a hepatic mass. Hepatology 52(6):2186-91, 12/2010. PMCID: PMC3059121.
6.
Fingas CD, Blechacz BR, Smoot RL, Guicciardi ME, Mott J, Bronk SF, Werneburg NW, Sirica AE, Gores GJ. A smac mimetic reduces TNF related apoptosis inducing ligand (TRAIL)-induced invasion and metastasis of cholangiocarcinoma cells. Hepatology 52(2):550-61, 8/2010. PMCID: PMC2957364.
7.
Smoot RL, Blechacz BR, Werneburg NW, Bronk SF, Sinicrope FA, Sirica AE, Gores GJ. A Bax-mediated mechanism for obatoclax-induced apoptosis of cholangiocarcinoma cells. Cancer Res 70(5):1960-9, 3/1/2010. e-Pub 2/16/2010. PMCID: PMC2831099.
8.
Blechacz BR, Smoot RL, Bronk SF, Werneburg NW, Sirica AE, Gores GJ. Sorafenib inhibits signal transducer and activator of transcription-3 signaling in cholangiocarcinoma cells by activating the phosphatase shatterproof 2. Hepatology 50(6):1861-70, 12/2009. PMCID: PMC2891152.
9.
Blechacz BR, Sanchez W, Gores GJ. A conceptual proposal for staging ductal cholangiocarcinoma. Curr Opin Gastroenterol 25(3):238-9, 5/2009. PMCID: PMC2898128.
10.
Briel M, Ferreira-Gonzalez I, You JJ, Karanicolas PJ, Akl EA, Wu P, Blechacz B, Bassler D, Wei X, Sharman A, Whitt I, Alves da Silva S, Khalid Z, Nordmann AJ, Zhou Q, Walter SD, Vale N, Bhatnagar N, O'Regan C, Mills EJ, Bucher HC, Montori VM, Guyatt GH. Association between change in high density lipoprotein cholesterol and cardiovascular disease morbidity and mortality: systematic review and meta-regression analysis. BMJ 338:b92, 2009. e-Pub 2/16/2009. PMCID: PMC2645847.
11.
Blechacz B, Gores GJ. Tumor-specific marker genes for intrahepatic cholangiocarcinoma: utility and mechanistic insight. J Hepatol 49(2):160-2, 8/2008. e-Pub 5/22/2008. PMCID: PMC2885696.
12.
Blechacz B, Gores GJ. Cholangiocarcinoma: advances in pathogenesis, diagnosis, and treatment. Hepatology 48(1):308-21, 7/2008. PMCID: PMC2547491.
13.
Blechacz B, Gajic O. Images in clinical medicine. Severe kyphosis. N Engl J Med 358(24):e28, 6/12/2008. PMID: 18550872.
14.
Blechacz B, Russell SJ. Measles virus as an oncolytic vector platform. Curr Gene Ther 8(3):162-75, 6/2008. PMID: 18537591.
15.
Blechacz BR, Gores GJ. Cholangiocarcinoma. Clin Liver Dis 12(1):131-50, ix, 2/2008. PMID: 18242501.
16.
Iankov ID, Blechacz B, Liu C, Schmeckpeper JD, Tarara JE, Federspiel MJ, Caplice N, Russell SJ. Infected cell carriers: a new strategy for systemic delivery of oncolytic measles viruses in cancer virotherapy. Mol Ther 15(1):114-22, 1/2007. PMID: 17164782.
17.
Blechacz B, Splinter PL, Greiner S, Myers R, Peng KW, Federspiel MJ, Russell SJ, LaRusso NF. Engineered measles virus as a novel oncolytic viral therapy system for hepatocellular carcinoma. Hepatology 44(6):1465-77, 12/2006. PMID: 17133484.
18.
Blechacz B, Russell SJ. Parvovirus vectors: use and optimisation in cancer gene therapy. Expert Rev Mol Med 6(16):1-24, 7/23/2004. e-Pub 7/23/2004. PMID: 15387896.
19.
Blechacz B, Stremmel W. [NASH -- nonalcoholic steatohepatitis]. Z Gastroenterol 41(1):77-90, 1/2003. PMID: 12541180.
20.
Stremmel W, Blechacz B, Herrmann T, Rost D, Mueller S. [Therapy of alcoholic and non-alcoholic fatty liver]. Internist (Berl) 42(12):1641-2, 1645-50, 12/2001. PMID: 11793603.
21.
Moehler M, Blechacz B, Weiskopf N, Zeidler M, Stremmel W, Rommelaere J, Galle PR, Cornelis JJ. Effective infection, apoptotic cell killing and gene transfer of human hepatoma cells but not primary hepatocytes by parvovirus H1 and derived vectors. Cancer Gene Ther 8(3):158-67, 3/2001. PMID: 11332986.

Book Chapters

1.
Blechacz B, Gores GJ. Genetics and Epidemiology of Cholangiocarcinoma. In: Molecular Genetics of Liver Neoplasia, 1st Edition, 2011.
2.
Blechacz B, Gores GJ. Tumors of the Bile Ducts, Gallbladder, and Ampulla. In: Sleisenger and Fordtran's Gastrointestinal and Liver Disease: Pathophysiology, Diagnosis, Management, 9th Edition. Sleisenger and Fordtran, 2010.
© 2014 The University of Texas MD Anderson Cancer Center