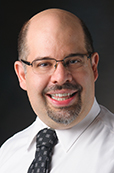 '
David Fogelman
Present Title & Affiliation
Primary Appointment
Assistant Professor, Department of Gastrointestinal (GI) Medical Oncology, Division of Cancer Medicine, The University of Texas MD Anderson Cancer Center, Houston, TX
Education & Training
Degree-Granting Education

1998
Albert Einstein College of Medicine, Bronx, NY, MD, Medical Doctorate
1994
Cornell University, Ithaca, NY, BS, Biology
Board Certifications
| | |
| --- | --- |
| 10/2006 | Hematology |
| 11/2005 | Medical Oncology |
| 2001 | Internal Medicine |
Experience/Service
Institutional Committee Activities
Chair, The University of Texas MD Anderson Cancer Center CME Advisory Committee, 2014-present
Selected Publications
Peer-Reviewed Original Research Articles

1.
Fogelman DR, Kopetz S, Eng C. Emerging Drugs for Colorectal Cancer. Expert Opin Emerg Drugs 13(4):629-42, 12/2008. PMID: 19046131.
2.
Blazer DG III, Kishi Y, Maru DM, Kopetz S, Chun YS, Overman MJ, Fogelman D, Eng C, Chang DZ, Wang H, Zorzi D, Ribero D, Ellis LM, Glover KY, Wolff RA, Curley SA, Abdalla EK, Vauthey JN. Pathologic Response to Preoperative Chemotherapy: A New Outcome End Point After Resection of Hepatic Colorectal Metastases. J Clin Oncol 26(33):5344-51, 11/2008. e-Pub 10/2008. PMID: 18936472.
3.
Overman MJ, Kopetz S, Wen S, Hoff PM, Fogelman D, Morris J, Abbruzzese JL, Ajani JA, Wolff RA. Chemotherapy with 5-Fluorouracil and a Platinum Compound Improves Outcomes in Metastatic Small Bowel Adenocarcinoma. Cancer 113(8):2038-45, 10/2008. PMID: 18759326.
4.
Overman MJ, Fogelman D, Al-Kali A, Crane CH, Evans D, Abdalla EK, Pisters P, Kopetz S, Eng C, Wolff RA. Aggressive Combined Modality Therapy for Recurrent Colorectal Cancer Involving the Duodenum and Pancreas: A Report of Five Cases. Clin Colorectal Cancer 7(5):338-42, 9/2008. PMID: 18794067.
5.
Fine RL, Fogelman DR, Schreibman SM, Desai M, Sherman W, Strauss J, Guba S, Andrade R, Chabot J. The Gemcitabine, Docetaxel, and Capecitabine (GTX) Regimen for Metastatic Pancreatic Cancer: A Retrospective Analysis. Cancer Chemother Pharmacol 61/1(1):167-175, 1/2008. e-Pub 4/2007. PMID: 17440727.
6.
Fine RL, Shah SS, Moulton TA, Yu IR, Fogelman DR. Androgen and c-Kit Receptors in Desmoplastic Small Round Cell Tumors Resistant to Chemotherapy: Novel Targets for Therapy. Cancer Chemother Pharmacol 59/4(4):429-437, 3/2007. e-Pub 8/2006. PMID: 16896931.
7.
Fogelman DR, Chen J, Chabot JA, Allendorf JD, Schrope BA, Ennis RD, Schreibman SM, Fine RL. The Evolution of Adjuvant and Neoadjuvant Chemotherapy and Radiation for Advanced Pancreatic Cancer: from 5-fluorouracil to GTX. Surg Oncol Clin N Am 13(4):711-35 x. Review, 10/2004. PMID: 15350944.

Invited Articles

1.
Fogelman DR, Fine RL. Metastatic Pancreatic Adenocarcinoma Treated with Gemcitabine/Docetaxel/Capecitabine. Case Studies in Oncology 5/1, 2003.

Editorials

1.
Fogelman DR, Abbruzzese JL. Inoperable Pancreatic Cancer: Standard of Care. Oncology 21/13, 2007.

Abstracts

1.
Hassabo HM, Hassan MM, George B, Wen S, Baladandayuthapani V, Kopetz S, Fogelman D, Kee BK, Eng C, Garrett CR. Retrospective Evaluation of Patients with Colorectal Cancer (CRC) and type II Non Insulin Dependent Diabetes (NIDDM). 2011 Gastrointestinal Cancers Symposium, 2011.