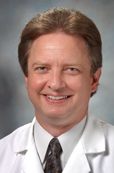 '
Edward F Jackson, PhD
Present Title & Affiliation
Primary Appointment
Deputy Department Chair, Department of Imaging Physics, Division of Diagnostic Imaging, The University of Texas MD Anderson Cancer Center, Houston, TX
Chief Section of MR and Ultrasound, Department of Imaging Physics, Division of Diagnostic Imaging, The University of Texas MD Anderson Cancer Center, Houston, TX
Professor, Department of Imaging Physics, Division of Diagnostic Imaging, The University of Texas MD Anderson Cancer Center, Houston, TX
Dual/Joint/Adjunct Appointment
Member of Graduate Faculty, U.T. Health Science Center at Houston, Graduate School of Biomedical Sciences, Houston, TX
Education & Training
Degree-Granting Education

1990
The University of Texas Health Science Center at Houston, Graduate School of Biomedical Sciences, Houston, TX, PHD, Biophysics
1986
Auburn University, Auburn, AL, MS, Physics
1984
Auburn University, Auburn, AL, BS, Physics
Board Certifications
| | |
| --- | --- |
| 4/1998 | American Board of Medical Physics - Magnetic Resonance Imaging Physics |
| 6/1996 | American Board of Radiology - Diagnostic Radiological Physics |
Honors and Awards
2007

William Randolph Hearst Foundations Faculty Achievement Award in Education,

M.D. Anderson Cancer Center

2004

MD Anderson Faculty Educator of the Month - July 2004,

MD Anderson Cancer Center

2004

Fellow,

American Association of Physicists in Medicine
Selected Publications
Peer-Reviewed Original Research Articles

1.
Ng CS, Raunig DL, Jackson EF, Ashton EA, Kelcz F, Kim KB, Kurzrock R, McShane TM. Reproducibility of perfusion parameters in dynamic contrast-enhanced MRI of lung and liver tumors: effect on estimates of patient sample size in clinical trials and on individual patient responses. AJR Am J Roentgenol 194(2):W134-40, 2/2010. PMID: 20093564.
2.
Ma J, Jackson EF, Kumar AJ, Ginsberg LE. Improving fat-suppressed T2-weighted imaging of the head and neck with 2 fast spin-echo dixon techniques: initial experiences. Am J Neuroradiol (AJNR) 30(1):42-45, 2009. PMID: 18653688.
3.
Jackson EF, Esparza-Coss E, Wen X, Ng CS, Daniel SL, Price RE, Rivera B, Charnsangavej C, Gelovani JG, Li C. Magnetic Resonance Imaging of therapy-induced necrosis using gadolinium-chelated polyglutamic acids. Int J Radiat Oncol Biol Phys 68(3):830-8, 7/2007. e-Pub 3/2007. PMCID: PMC1997292.
4.
Liu G, Rugo HS, Wilding G, McShane TM, Evelhoch JL, Ng C, Jackson E, Kelcz F, Yeh BM, Lee FT, Charnsangavej C, Park JW, Ashton EA, Steinfeldt HM, Pithavala YK, Reich SD, Herbst RS. Dynamic contrast-enhanced magnetic resonance imaging as a pharmacodynamic measure of response after acute dosing of AG-013736, an oral angiogenesis inhibitor, in patients with advanced solid tumors: results from a Phase I study. J Clin Oncol 23(24):5464-73, 8/20/2005. e-Pub 7/18/2005. PMID: 16027440.
5.
Gifford KA, Horton JL, Jackson EF, Steger TR, Heard MP, Mourtada F, Lawyer AA, Ibbott GS. Comparison of Monte Carlo calculations around a Fletcher Suit Delclos ovoid with radiochromic film and normoxic polymer gel dosimetry. Med Phys 32(7):2288-94, 7/2005. PMID: 16121584.
6.
Steger TR, White RA, Jackson EF. Input parameter sensitivity analysis and comparison of quantification models for continuous arterial spin labeling. Magn Reson Med 53(4):895-903, 4/2005. PMID: 15799050.
7.
Wen X, Jackson EF, Price RE, Kim EE, Wu Q, Wallace S, Charnsangavej C, Gelovani JG, Li C. Synthesis and characterization of poly(L-glutamic acid) gadolinium chelate: a new biodegradable MRI contrast agent. Bioconjug Chem 15(6):1408-15, Nov-Dec, 11/2004. PMID: 15546209.
8.
Steger TR, Jackson EF. Real-time motion detection of functional MRI data. J Appl Clin Med Phys 5(2):64-70, 2004. e-Pub 4/2004. PMID: 15738913.
9.
Billingsley RL, Jackson EF, Slopis JM, Swank PR, Mahankali S, Moore BD. Functional MRI of phonological processing neurofibromatosis, type I. J Child Neurol 18(11):731-40, 11/2003. PMID: 14696899.
10.
Koch N, Liu HH, Olsson LE, Jackson EF. Assessment of geometrical accuracy of magnetic resonance images for radiation therapy of lung cancers. J Appl Clin Med Phys 4(4):352-64, 2003. PMID: 14604425.
© 2010 The University of Texas M. D. Anderson Cancer Center