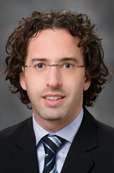 '
George M. Viola, MD MPH
Present Title & Affiliation
Primary Appointment
Assistant Professor, Department of Infectious Diseases, Infection Control and Employee Health, Division of Internal Medicine, The University of Texas MD Anderson Cancer Center, Houston, TX
Dual/Joint/Adjunct Appointment
Assistant Professor, Department of Infectious Diseases, Division of Internal Medicine, Baylor College of Medicine, Houston, TX
Education & Training
Degree-Granting Education

2010
The University of Texas Health Science Center, Houston, TX, MPH, Epidemiology
2002
Universidad Maimonides, Capital Federal, Buenos Aires, Argentina, MD, Summa Cum Laude, Medicine

Postgraduate Training

7/2009-6/2010

Chief Fellow, Infectious Diseases, Baylor College of Medicine, Houston, TX, Barbara W. Trautner, MD

7/2007-6/2010

Clinical Fellowship, Infectious Diseases, Baylor College of Medicine, Houston, TX, Barbara W. Trautner, MD

7/2005-6/2007

Clinical Residency, Internal Medicine, St. Luke's-Roosevelt Hospital Center, New York, NY, Ethan Fried, MD

7/2004-6/2005

Clinical Internship, Internal Medicine, St. Luke's-Roosevelt Hospital Center, New York, NY, Ethan Fried, MD
Board Certifications
| | |
| --- | --- |
| 10/2010 | American Board of Internal Medicine, Infectious Diseases |
| 8/2007 | American Board of Internal Medicine |
Experience/Service
Administrative Appointments/Responsibilities
Committee Chair, Department of Infectious Diseases, Infection Control and Employee Health, Division of Internal Medicine, Infectious Diseases Case Management Meeting, Houston, TX, 12/2010-present
Institutional Committee Activities
Elected Member, Faculty Senate, 9/2011-present
Professional Memberships
American College of Physicians, Philadelphia, PA
Fellow, 5/2011-present
American Medical Association, Chicago, IL
Member, 12/2004-12/2006
American Society for Microbiology, Washington, DC
Member, 5/2012-present
Harris County Medical Society, Houston, TX
Member, 2/2011-present
Infectious Diseases Society of America, Arlington, VA
Member, 7/2007-present
Texas Medical Association, Austin, TX
Member, 2/2011-present
Selected Publications
Peer-Reviewed Original Research Articles

1.
Florescu D, Viola GM, Doi Y, McKinley G, Polsky B. An Unusual Case of Neurocysticercosis. Infections in Medicine 24(1):36-38, 1/2007.
2.
Florescu D, Viola GM, Doi Y, McKinley G, Polsky B. Frontolobular Cystic Mass and Hydrocephalus in Woman with Headache and Lethargy. Applied Neurology 3(4):35-37, 4/2007.
3.
Viola GM, Mansouri MD, Nasir N, Darouiche RO. Incubation Alone is Adequate as a Culturing Technique for Cardiac Rhythm Management Devices. J Clin Microbiol 47(12):4168-4170, 12/2009. e-Pub 10/2009. PMCID: PMC2786629.
4.
Viola GM, Narasimhan S, Kielhofner MA. Diffuse Centripetal Vesicular Rash. Kaposi Varicelliform Eruption (KVE). Clin Infect Dis 50(1):84, 119-120, 1/2010. PMID: 20001522.
5.
Viola GM, Awan LL, Darouiche RO. Nonstaphylococcal Infections of Cardiac Implantable Electronic Devices. Circulation 121(19):2085-2091, 5/2010. e-Pub 5/2010. PMID: 20439783.
6.
Viola GM, Sutton R. Allergic Fungal Sinusitis Complicated by Fungal Brain Mass. Int J Infect Dis 14(Suppl 3):299-301, 9/2010. e-Pub 6/2010. PMID: 20627788.
7.
Viola GM. Extreme Hypoglycorrhachia: Not Always Bacterial Meningitis. Nat Rev Neurol 6(11):637-641, 11/2010. e-Pub 9/2010. PMID: 20842184.
8.
Viola GM, White AC, Serpa JA. Hemorrhagic Cerebrovascular Events and Neurocysticercosis: A Case Report and Review of the Literature. Am J Trop Med Hyg 84(3):402-405, 3/2011. PMCID: PMC3042815.
9.
Viola GM, Darouiche RO. Cardiovascular Implantable Device Infections. Curr Infect Dis Rep 13(4):333-342, 8/2011. PMID: 21484218.
10.
Bhatt VR, Viola GM, Ferrajoli A. Invasive Fungal Infections in Acute Leukemia. Therapeutic Advances in Hematology 2(4):231-247, 8/2011.
11.
Siddiq DM, Koo HL, Adachi JA, Viola GM. Norovirus Gastroenteritis Successfully Treated with Nitazoxanide. J Infect 63(5):394-397, 11/2011. e-Pub 8/2011. PMID: 21839773.
12.
Viola GM, Zu Y, Baker KR, Aslam S. Epstein-Barr Virus-Related Lymphoproliferative Disorder Induced by Equine Anti-Thymocyte Globulin Therapy. Med Oncol 28(4):1604-1608, 12/2011. e-Pub 8/2010. PMID: 20680523.
13.
Viola GM, Awan LL, Ostrosky-Zeichner L, Chan W, Darouiche RO. Infections of Cardiac Implantable Electronic Devices: A Retrospective Multicenter Observational Study. Medicine (Baltimore) 91(3):123-30, 5/2012. PMID: 22543626.
14.
El Helou G, Viola GM, Hachem R, Han XY, Raad II. Rapidly Growing Mycobacterial Bloodstream Infections. Lancet Infect Dis 13(2):166-74, 2/2013. PMID: 23347634.
15.
El Helou G, Hachem R, Viola GM, El Zakhem A, Chaftari AM, Jiang Y, Tarrand J, Raad II. Management of Rapidly Growing Mycobacterial Bacteremia in Cancer Patients. Clin Infect Dis. e-Pub 1/2013. PMID: 23254418.
16.
Viola GM, Rosenblatt J, Raad II, Darouiche RO. Comparison of Bacterial Adherence to Titanium versus Polyurethane for Cardiac Implantable Electronic Devices. American Journal of Cardiology. In Press.

Invited Articles

1.
McConn KK, Viola GM. Tuberculosis Screening: Prevention in the Patient with Immunosuppression. JAAPA 25(4):29-30, 4/2012. PMID: 22506333.
© 2010 The University of Texas M. D. Anderson Cancer Center