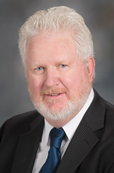 '
Ian K. McNiece, PhD
Present Title & Affiliation
Primary Appointment
Professor, Department of Stem Cell Transplantation, Division of Cancer Medicine, The University of Texas MD Anderson Cancer Center, Houston, TX
Director, Cellular Therapy Laboratory, Department of Stem Cell Transplantation, Division of Cancer Medicine, The University of Texas MD Anderson Cancer Center, Houston, TX
Technical Director, Cord Blood Bank, Department of Stem Cell Transplantation, Division of Cancer Medicine, The University of Texas MD Anderson Cancer Center, Houston, TX
Office Address
The University of Texas MD Anderson Cancer Center
1515 Holcombe Boulevard
Unit Number: 0065
Houston, TX 77030
Room Number: P14.2920b
Phone: 713-563-4800
Email: imcniece@mdanderson.org
Education & Training
Degree-Granting Education

1986
Melbourne University, Melbourne, Australia, PHD, Physiology
1981
Melbourne University, Melbourne, Australia, MS, Physiology
1979
Melbourne University, Melbourne, Australia, BS, Biochemistry
Experience/Service
Academic Appointments
Professor, University of Miami, Miami, FL, 1/2007-6/2012
Professor, Johns Hopkins University, Baltimore, MD, 1/2003-1/2007
Professor, University of Colorado Health Sciences Center, Denver, CO, 1/1997-11/2002
Professor, University of California at Santa Barbara, Santa Barbara, CA, 1/1997-1/1998
Administrative Appointments/Responsibilities
Director, Stem Cell Institute, University of Miami, Miami, FL, 1/2007-6/2012
Consultantships
Vice-President for Scientific Development and Chief Scientific Officer, Proteonomix, Inc., Hawthorne, NJ, 11/2009-present
Chief Scientific Officer and Member of Scientific Advisory Board, National Stem Cell Inc., Mountainside, NJ, 1/2006-10/2009
Director, Board of Directors, ES International, Singapore, 1/2006-1/2007
Selected Publications
Peer-Reviewed Original Research Articles

1.
McNiece I. Endothelial cells and regenerative medicine. Cytotherapy 16(9):1169-70, 9/2014. PMID: 25108649.
2.
McNiece I, Shpall E. Does plerixafor destroy the hematopoietic progenitor cell/mesenchymal stromal cell niche? Cytotherapy 16(1):1-2, 1/2014. PMID: 24373524.
3.
de Lima M, McNiece I, Robinson SN, Munsell M, Eapen M, Horowitz M, Alousi A, Saliba R, McMannis JD, Kaur I, Kebriaei P, Parmar S, Popat U, Hosing C, Champlin R, Bollard C, Molldrem JJ, Jones RB, Nieto Y, Andersson BS, Shah N, Oran B, Cooper LJ, Worth L, Qazilbash MH, Korbling M, Rondon G, Ciurea S, Bosque D, Maewal I, Simmons PJ, Shpall EJ. Cord-blood engraftment with ex vivo mesenchymal-cell coculture. N Engl J Med 367(24):2305-15, 12/2012. PMID: 23234514.
4.
Oskouei BN, Lamirault G, Joseph C, Treuer AV, Landa S, Da Silva J, Hatzistergos K, Dauer M, Balkan W, McNiece I, Hare JM. Increased potency of cardiac stem cell compared with bone marrow mesenchymal stem cells in cardiac repair. Stem Cells Translational Medicine 1(2):116-124, 2012. PMCID: PMC3659683.
5.
Williams AR, Trachtenberg B, Velazquez DL, McNiece I, Altman P, Rouy D, Mendizabal AM, Pattany PM, Lopera GA, Fishman J, Zambrano JP, Heldman AW, Hare JM. Intramyocardial stem cell injection in patients with ischemic cardiomyopathy: functional recovery and reverse remodeling. Circ Res 108(7):792-6, 4/2011. e-Pub 3/2011. PMCID: PMC3390160.
6.
Trachtenberg B, Velazquez DL, Williams AR, McNiece I, Fishman J, Nguyen K, Rouy D, Altman P, Schwarz R, Mendizabal A, Oskouei B, Byrnes J, Soto V, Tracy M, Zambrano JP, Heldman AW, Hare JM. Rationale and design of the Transendocardial Injection of Autologous Human Cells (bone marrow or mesenchymal) in Chronic Ischemic Left Ventricular Dysfunction and Heart Failure Secondary to Myocardial Infarction (TAC-HFT) trial: A randomized, double-blind, placebo-controlled study of safety and efficacy. Am Heart J 161(3):487-93, 3/2011. PMID: 21392602.
7.
Wang Y, Nathanson L, McNiece IK. Differential hematopoietic supportive potential and gene expression of stroma cell lines from midgestation mouse placenta and adult bone marrow. Cell Transplant 20(5):707-26, 2011. e-Pub 11/2010. PMID: 21054929.
8.
Hatzistergos KE, Quevedo H, Oskouei BN, Hu Q, Feigenbaum GS, Margitich IS, Mazhari R, Boyle AJ, Zambrano JP, Rodriguez JE, Dulce R, Pattany PM, Valdes D, Revilla C, Heldman AW, McNiece I, Hare JM. Bone marrow mesenchymal stem cells stimulate cardiac stem cell proliferation and differentiation. Circ Res 107(7):913-22, 10/2010. e-Pub 7/2010. PMID: 20671238.
9.
Jones R, Lebkowski J, McNiece I. Stem cells. Biol Blood Marrow Transplant 16(1 Suppl):S115-8, 1/2010. e-Pub 11/2009. PMCID: PMC3086546.
10.
Schuleri KH, Feigenbaum GS, Centola M, Weiss ES, Zimmet JM, Turney J, Kellner J, Zviman MM, Hatzistergos KE, Detrick B, Conte JV, McNiece I, Steenbergen C, Lardo AC, Hare JM. Autologous mesenchymal stem cells produce reverse remodelling in chronic ischaemic cardiomyopathy. Eur Heart J 30(22):2722-32, 11/2009. e-Pub 7/2009. PMCID: PMC2777027.
11.
Quevedo HC, Hatzistergos KE, Oskouei BN, Feigenbaum GS, Rodriguez JE, Valdes D, Pattany PM, Zambrano JP, Hu Q, McNiece I, Heldman AW, Hare JM. Allogeneic mesenchymal stem cells restore cardiac function in chronic ischemic cardiomyopathy via trilineage differentiating capacity. Proc Natl Acad Sci U S A 106(33):14022-7, 8/2009. e-Pub 8/2009. PMCID: PMC2729013.
12.
Matsui W, Wang Q, Barber JP, Brennan S, Smith BD, Borrello I, McNiece I, Lin L, Ambinder RF, Peacock C, Watkins DN, Huff CA, Jones RJ. Clonogenic multiple myeloma progenitors, stem cell properties, and drug resistance. Cancer Res 68(1):190-7, 1/2008. PMCID: PMC2603142.
13.
Komanduri KV, St John LS, de Lima M, McMannis J, Rosinski S, McNiece I, Bryan SG, Kaur I, Martin S, Wieder ED, Worth L, Cooper LJ, Petropoulos D, Molldrem JJ, Champlin RE, Shpall EJ. Delayed immune reconstitution after cord blood transplantation is characterized by impaired thymopoiesis and late memory T-cell skewing. Blood 110(13):4543-51, 12/2007. e-Pub 8/2007. PMCID: PMC2234787.
14.
McNiece I. Delivering cellular therapies: lessons learned from ex vivo culture and clinical applications of hematopoietic cells. Semin Cell Dev Biol 18(6):839-45, 12/2007. e-Pub 9/2007. PMID: 18024098.
15.
Choong ML, Yang HH, McNiece I. MicroRNA expression profiling during human cord blood-derived CD34 cell erythropoiesis. Exp Hematol 35(4):551-64, 4/2007. PMID: 17379065.
16.
Gutman JA, Shpall EJ, Nieto Y, McSweeney P, McNiece IK. Long-Term Follow-Up of Patients with Breast Cancer Transplanted with Autologous Ex Vivo Expanded Peripheral Blood Progenitor Cells. Cell Preservation Technology 4(1):4-8, 4/2006.
17.
McNiece I, Civin C, Harrington J, Kellner J, Malehorn M, Turney J, Barber J, Jones R. Ex vivo expansion of mafosfamide-purged PBPC products. Cytotherapy 8(5):459-64, 2006. PMID: 17050250.
18.
Wang Y, Huso DL, Harrington J, Kellner J, Jeong DK, Turney J, McNiece IK. Outgrowth of a transformed cell population derived from normal human BM mesenchymal stem cell culture. Cytotherapy 7(6):509-19, 2005. PMID: 16306013.
19.
McNiece I. The CD34+Thy1+ cell population: are they all stem cells? Exp Hematol 28(12):1312-4, 12/2000. PMID: 11188921.
20.
McNiece IK. New cytokines and their clinical application. Cancer Treat Res 101:389-405, 1999. PMID: 10800659.

Invited Articles

1.
McNiece I. Delivering cellular therapies: Lessons learned from ex vivo culture and clinical application of hematopoietic cells. Seminars in Cell and Developmental Biology 18(6):839-45, 2007.
2.
McNiece I. Subsets of mesenchymal stromal cells (MSC). Cytotherapy 9(3):301-2., 2007.
3.
McNiece I. Introduction to Focus on Cord Blood. Cytotherapy 7(3):207-8, 2005.
4.
McNiece I. Ex vivo expansion of hematopoietic cells. Part II: control of proliferation and differentiation of hematopoietic stem cells. Exp Hematol 32(8):692, 8/2004. PMID: 15308316.
5.
McNiece I. Ex vivo expansion of hematopoietic cells. Exp Hematol 32(5):409-10, 5/2004. PMID: 15145206.
6.
McNiece I, Briddell R. Ex vivo expansion of hematopoietic progenitor cells and mature cells. Exp Hematol 29(1):3-11, 2001.
7.
Beaudet J, McNiece IK, Jones RB, Bearman SI, Cagnoni PJ, Nieto Y, McSweeney P, Shpall EJ. The use of hematoietic growth factors to support patients with breast cancer recovering from dose intensive therapies. Seminars in Breast Cancer 3(3):144-152, 2000.
8.
McNiece I, Jones R, Cagnoni P, Bearman P, Nieto Y, Shpall EJ. Ex-vivo expansion of hematopoietic progenitor cells: preliminary results in breast cancer. Hematol Cell Ther 41:82-86, 1999.

Book Chapters

1.
McNiece IK, Robinson SN, Shpall EJ. MSC for Ex Vivo Expansion of Umbilical Cord Blood Cells. In: Mesenchymal Stromal Cells: Biology and Clinical Applications, Stem Cell Biology and Regenerative Medicine. Humana Press: New York, 485-501, 2013. ISBN: 978-1-4614-5710-7.
2.
Antwiler GD, Nguyen KT, McNiece IK. Bioreactor Design and Implementation. In: Stem Cell Bioengineering. Ed(s) Parekkadan B, Yarmush M. Artech, 49-62, 2009.
3.
McNiece IK, Shpall EJ. Ex vivo expansion of cord blood. In: Frontiers of Cord Blood Sciences, 1st. Ed(s) Bhattacharya N, Stubblefield P. Springer: London, 91-96, 2009. ISBN: 978-1-84800-166-4.
Grant & Contract Support
Title:
All-in-One Purification and Engineering of Therapeutic Cell Systems
Funding Source:
NIH/NCI
Role:
Co-Investigator
Principal Investigator:
Lapotko
Duration:
4/1/2014 - 3/31/2016
Title:
CLL Moonshot Flagship Project
Funding Source:
Moonshot
Role:
Co-Principal Investigator
Principal Investigator:
Shpall-McNiece-Rezvani
Duration:
9/1/2013 - 8/31/2015
Title:
Dressings Containing Stem Cell Products, Applied in the Battlefield, Accelerate Healing of Combat Related Burn Wounds
Funding Source:
Department of Defense (DOD)
Role:
Principal Investigator-MDACC
Principal Investigator:
Stephen Epstein
Duration:
7/1/2013 - 6/30/2016
Title:
The effects of space radiation on stem cells and vascular and cardiac disease
Funding Source:
NASA
Role:
Principal Investigator
Duration:
12/1/2012 - 7/31/2014
Title:
Studies of Stem Cells for Regenerative Medicine
Funding Source:
Proteonomix, Inc.
Role:
Principal Investigator-MDACC
Duration:
8/1/2012 - 7/31/2014
Title:
Therapeutic Potential of Fucosylated Human Mesenchymal Stem Cells (MSCs) in Liver Fibrosis
Funding Source:
American Stem Cell, Inc. (ASC)
Role:
Investigator
Principal Investigator:
TBA
© 2014 The University of Texas MD Anderson Cancer Center