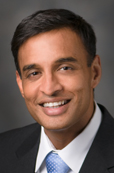 '
Jay B. Shah, MD
Present Title & Affiliation
Primary Appointment
Assistant Professor, Department of Urology, Division of Surgery, The University of Texas MD Anderson Cancer Center, Houston, TX
Education & Training
Degree-Granting Education

2002
Columbia University, New York, NY, MD, Medicine
1998
Harvard University, Cambridge, MA, BA, Magna cum Laude, Biology

Postgraduate Training

8/2012-5/2015

Clinical Research, Master of Science in Clinical Research, UTHSC, Houston, TX

7/2007-6/2010

Clinical Fellowship, Urologic Oncology, The University of Texas MD Anderson Cancer Center, Houston, TX

7/2006-6/2007

Chief Residency, Urology, Columbia University Medical Center, New York, NY

7/2003-6/2006

Clinical Residency, Urology, Columbia University Medical Center, New York, NY

6/2002-6/2003

Surgical Internship, General Surgery, Columbia University Medical Center, New York, NY
Experience/Service
Institutional Committee Activities
Member, Clinical Ethics Consultation Committee, 8/2011-7/2014
Member, Columbia University Medical Center Department of Urology Resident Education Committee, 2004-2005
Honors and Awards
2008

1st Prize Poster Society of Urological Oncology Annual Meeting

2008

AACR-ASCO Clinical Trial Design Workshop Selectee

2007

AUA Foundation Research Scholar (formerly know as AFUD Scholar)

2007

AUA- New York Section Chief Resident Debate Winner

2007

Ruth L. Kirschstein National Research Service (T32) Grant

2006

Arnold P. Gold Foundation Humanism and Excellence in Teaching Award

2006

Gerald P. Murphey Scholar

2006

Gold Humanism Honor Society Inductee

2006

Peter J. Puchner Resident Teaching Award

2005

2nd Prize NY Academy of Medicine Valentine Essay Contest

2005

CaPSURE Scholar

2004

3rd Prize NY Academy of Medicine Valentine Essay Contest

2003

Physician of the Year, Columbia University Medical Center

2002

Alpha Omega Alpha Medical Honor Society Inductee

2002

John K. Lattimer Prize,

Awarded to top Urology Student

2001

Lawrence J. Durante Scholarship,

Awarded to most well-rounded medical student

2001

Rudin Foundation Award, For academic excellence in medical school, 2000, 2001,

For academic excellece in medical school

2000

Rudin Foundation Award, For academic excellence in medical school, 2000, 2001,

For academic excellece in medical school

1999

Charles K. Bacon Memorial Scholarship

1999

Columbia University College of Physicians & Surgeons Dean's Summer Research Fellowship

1998

Atlantic County Medical Society Scholarship

1998

Atlantic County Medical Society Women's Auxiliary Scholarship

1994-1998

Harvard College Dean's List,

All semesters

1994-1998

Harvard College Scholarship,

All semesters
Professional Memberships
Alpha Omega Alpha Medical Honor Society
Member, 2002-present
American Association of Cancer Research
Member, 2008-present
American Association of Clinical Urologists
Member, 2004-present
American Medical Association
Member, 1998-2002
American Society of Clinical Oncology
Member, 2007-present
American Urological Association
Candidate Member, 2004-present
Arnold P. Gold Humanism Honor Society
Member, 2006-present
Endourological Society
Member, 2006-present
Society of Urological Oncology
Candidate Member, 2007-present
Selected Publications
Peer-Reviewed Original Research Articles

1.
Jager W, Horigchi Y, Shah J, Hayashi T, Awrey S, Gust KM, Hadaschik BA, Matsui Y, Anderson S, Bell RH, Ettinger S, So Al, Gleave ME, Lee IL, Dinney CP, Tachibanna M, McConkey DJ, Black PC. Hiding in plain view. genetic profiling reveals decades old cross contmination of bladder cancer cell line KU7 with HeLa. J Urol. 2013 Oct; 190(4):1404-9. dol: 10.1016/j.juro.2013.03.009. Epub 2013 Mar 7. 10/2013. e-Pub 3/2013.
2.
Shah JB, Kamat AM. Strategies for optimizing bacillus Calmette-Guérin. Urol Clin North Am 40(2):211-8, 5/2013. e-Pub 2/2013. PMID: 23540779.
3.
Jinesh GG, Choi W, Shah JB, Lee EK, Willis DL, Kamat AM. Blebbishields, International Consultation on Bladder Cancer stem cells; sphere formation and tumorigenesis after apoptosis. Cell Death Differ 20(3):382-95, 3/2013. e-Pub 11/2012. PMCID: PMC3569985.
4.
Bachir BG, Shariat SF, Zlotta A, Svatek R, Black PC, Shah JB, Kassouf W, Bladder Cancer Think Tank (Bladder Cancer Advocacy Network), Canadian Bladder Cancer Network (Bladder Cancer Canada). Demographic analysis of randomized controlled trials in bladder cancer. BJU Int 111(3):419-26, 3/2013. e-Pub 8/2012. PMID: 22928764.
5.
DeGraff DJ, Robinson VL, Shah JB, Brandt WD, Sonpavde G, Kang Y, Liebert M, Wu XR, Taylor JA, Translational Science Working Group of the Bladder Advocacy Network Think Tank. Current Preclinical Models for the Advancement of Translational Bladder Cancer Research. Mol Cancer Ther 12(2):121-30, 2/2013. e-Pub 12/2012. PMID: 23269072.
6.
Burger M, Oosterlinck W, Konety B, Chang S, Pruthi R, Soloway M, Solsona E, Sved P, Babjuk M, Brausi MA, Cheng C, Comperat E, Dinney C, Otto W, Shah J, Thurof J, Witjes JA. ICUD-EAU International Consultation on Bladder Cancer 2012; Non-Muscle-Invasive Urothelial Carcinoma of the Bladder. Eur Urol. e-Pub 9/2012. PMID: 22981672.
7.
Lynch SP, Shen Y, Kamat A, Grossman HB, Shah JB, Millikan RE, Dinney CP, Siefker-Radtke A. Neoadjuvant Chemotherapy in Small Cell Urothelial Cancer Improves Pathologic Downstaging and Long-term Outcomes: Results from a Retrospective Study at the MD Anderson Cancer Center. Eur Urol. e-Pub 4/2012. PMID: 22564397.
8.
Choi W, Shah JB, Tran M, Svatek R, Marquis L, Lee IL, Yu D, Adam L, Wen S, Shen Y, Dinney C, McConkey DJ, Siefker-Radtke A. p63 expression defines a lethal subset of muscle-invasive bladder cancers. PLoS One 7(1):e30206, 2012. e-Pub 1/2012. PMCID: PMC3254658.
9.
Davis JW, Shah JB, Achim M. Robot-assisted extended pelvic lymph node dissection (PLND) at the time of radical prostatectomy (RP): a video-based illustration of technique, results, and unmet patient selection needs. BJU Int 108((6 Pt 2)):993-8, 9/2011. PMID: 21917102.
10.
Shah JB, Kamat AM. Fluorescence Cystoscopy for Non-muscle Invasive Bladder Cancer. Is The Honeymoon Over for The Blue Light Special? Cancer, 3/2011.
11.
Metwalli AR, Kanbolooki S, Jinesh G, Sundi D, Shah JB, Shrader M, Choi W, Lashinger LM, Chunduru S, McConkey DJ, McKinlay M, Kamat A. SMAC mimetic reverses resistance to TRAIL and chemotherapy in human urothelial cancer cells. Cancer Biol Ther, 11/2010.
12.
Svatek RS, Shah JB, Xing J, Chang D, Lin J, McConkey DJ, Wu X, Dinney CP. A multiplexed, particle-based flow cytometric assay identified plasma matrix metalloproteinase-7 to be associated with cancer-related death among patients with bladder cancer. Cancer, 10/2010.
13.
Shah JB, Margulis V. In search of a better crystal ball: recent advances in prognostic markers for clear-cell renal cell carcinoma. Expert Rev Anticancer Ther 10(6):837-42, 6/2010. PMID: 20553209.
14.
McConkey DJ, Choi W, Marquis L, Martin F, Williams MB, Shah J, Svatek R, Das A, Adam L, Kamat A, Siefker-Radtke A, Dinney C. Role of epithelial-to-mesenchymal transition (EMT) in drug sensitivity and metastasis in bladder cancer. Cancer Metastasis Rev 28(3-4):335-44, 12/2009. PMID: 20012924.
15.
Inamoto T, Shah JB, Kamat AM. Friend or foe? Role of peroxisome proliferator-activated receptor-gamma in human bladder cancer. Urol Oncol 27(6):585-91, Nov-Dec, 11/2009. PMID: 19162510.
16.
Shah JB, Margulis V. Clinical trials: nationally representative data in urology. Nat Rev Urol 6(7):354-5, 7/2009. PMID: 19578349.
17.
Shah JB, McKiernan JM, Elkin EP, Carroll PR, Meng MV, CaPSURE Investigators. Prostate biopsy patterns in the CaPSURE database: evolution with time and impact on outcome after prostatectomy. J Urol 179(1):136-40, 1/2008.
18.
Mitchell RE, Shah JB, Desai M, Mansukhani MM, Olsson CA, Benson MC, McKiernan JM. Changes in prognostic significance and predictive accuracy of Gleason grading system throughout PSA era: impact of grade migration in prostate cancer. Urology 70(4):706-10, 10/2007. PMID: 17707892.
19.
Shah JB, Whitman C, Lee M, Gupta M. Water under the bridge: 5-year outcomes after percutaneous ablation of obstructing parapelvic renal cysts. J Endourol 21(10):1167-70, 10/2007. PMID: 17949318.
20.
Shah JB, Badalato GM, McKiernan JM. New treatments for superficial bladder cancer. Curr Oncol Rep 8(3):201-5, 5/2006. PMID: 16618384.
21.
Mitchell RE, Desai M, Shah JB, Olsson CA, Benson MC, McKiernan JM. Preoperative serum prostate specific antigen remains a significant prognostic variable in predicting biochemical failure after radical prostatectomy. J Urol 175(5):1663-7; discussion 1667, 5/2006. PMID: 16600724.
22.
Mitchell RE, Shah JB, Olsson CA, Benson MC, McKiernan JM. Does year of radical prostatectomy independently predict outcome in prostate cancer? Urology 67(2):368-72, 2/2006. PMID: 16461087.
23.
Shah JB, Fisch H. Controversies in post-vasectomy Management. Contemporary Urology 18(3):40-49, 2006.
24.
Makhsida N, Shah J, Yan G, Fisch H, Shabsigh R. Hypogonadism and metabolic syndrome: implications for testosterone therapy. J Urol 174(3):827-34, 9/2005. PMID: 16093964.
25.
Katz MH, Shah JB, Jaffe W, McKiernan JM. Case in Point: Recurrent UTI in a Woman with Post-Void Dribbling. Renal and Urology News, 4/2005.
26.
Shah JB, Reese AC, McKiernan JM, Benson MC. PSA updated: still relevant in the new millennium? Eur Urol 47(4):427-32, 4/2005.
27.
Shah JB, McKiernan JM. Novel therapeutics in the treatment of bladder cancer. Curr Opin Urol 14(5):287-93, 9/2004. PMID: 15300149.
28.
Haddad J, Shah J, Takoudes TG. A survey of US medical education in otolaryngology. Arch Otolaryngol Head Neck Surg 129(11):1166-9, 11/2003. PMID: 14623745.
29.
Friedman AD, Shah JB, Takoudes TG, Haddad J. The role of free radicals in chronic rhinosinusitis. Arch Otolaryngol Head Neck Surg 128(9):1055-7, 9/2002. PMID: 12220211.
30.
Shah J. Only Time Will Tell: Clock Drawing as an Early Indicator of Neuological Dysfunction. P&S Medical Review 7(2):30-34, 2001.

Book Chapters

1.
Gupta M, Ost M, Shah J, McDougal E, Smith A. Percutaneous Management of the Upper Urinary Tract. In: Campbell-Walsh Urology, 9th. Ed(s) Wein AJ. Saunders: Philadelphia, 1526-1564, 2007.
2.
Gupta M, Ost M, Shah J, McDougal E, Smith A. Review Questions for Percutaneous Management of the Upper Urinary Tract. In: Campbell-Walsh Urology Study Guide, 9th. Ed(s) Wein AJ. Saunders: Philadelphia, 2007.