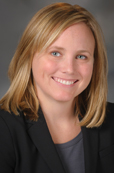 '
Jennifer K. Burzawa, MD
Present Title & Affiliation
Primary Appointment
Assistant Professor, Department of Gynecologic Oncology and Reproductive Medicine, Division of Surgery, The University of Texas MD Anderson Cancer Center, Houston, TX
Office Address
The University of Texas MD Anderson Cancer Center
Regional Care Center Katy
19770 Kingsland Blvd, Ste. 200
Unit Number: 2052
Houston, TX 77094
Phone: 713-563-9600
Fax: 281-646-4320
Education & Training
Degree-Granting Education

2000
University of Miami, Coral Gables, FL, BS, Medicine

Postgraduate Training

2008-2012

Clinical Fellowship, Gynecologic Oncology, The University of Texas MD Anderson Cancer Center, Houston, TX

2006

Fellowship, Felix Rutledge Fellowship - Gynecologic Oncology, The University of Texas MD Anderson Cancer Center, Houston, TX

2004-2008

Clinical Residency, Obstetrics and Gynecology, Baylor College of Medicine, Houston, TX
Board Certifications
| | |
| --- | --- |
| 11/2013 | American Board of Obstetrics and Gynecology |
Experience/Service
Institutional Committee Activities
Member, Fellowship admissions Subcommittee, 2010-2011
Member, Fellowship Didactic Curriculum Subcommittee, 2010
Member, Fellowship Planning Committee, 2009-2010
Honors and Awards
2010

2010 Oncology Trainee Travel Award,

American Society of Cancer Oncologists

2009

Population/Patient-Oriented Research - 2nd place,

The University of Texas MD Anderson Cancer Center

1998-2004

Honors Program in Medicine,

University of Miami

1997

Student Science Training Program,

University of Florida
Selected Publications
Peer-Reviewed Original Research Articles

1.
Daniels MS, Burzawa JK, Brandt AC, Schmeler KM, Lu KH. A clinical perspective on genetic counseling and testing during end of life care for women with recurrent progressive ovarian cancer: opportunities and challenges. Fam Cancer 10(2):193-7, 6/2011. PMCID: PMC4286250.
2.
Burzawa JK, Schmeler KM, Soliman PT, Meyer LA, Bevers MW, Pustilnik TL, Anderson ML, Ramondetta LM, Tortolero-Luna G, Urbauer DL, Chang S, Gershenson DM, Brown J, Lu KH. Prospective evaluation of insulin resistance among endometrial cancer patients. Am J Obstet Gynecol 204(4):355.e1-7, 4/2011. e-Pub 2/16/2011. PMCID: PMC4286377.
3.
Huang M, Sun C, Boyd-Rogers S, Burzawa J, Milbourne A, Keeler E, Yzquierdo R, Lynch P, Peterson SK, Lu K. Prospective study of combined colon and endometrial cancer screening in women with lynch syndrome: a patient-centered approach. J Oncol Pract 7(1):43-7, 1/2011. PMCID: PMC3014510.
4.
Nick AM, Schmeler KM, Frumovitz MM, Soliman PT, Spannuth WA, Burzawa JK, Coleman RL, Wei C, dos Reis R, Ramirez PT. Risk of thromboembolic disease in patients undergoing laparoscopic gynecologic surgery. Obstet Gynecol 116(4):956-61, 10/2010. PMID: 20859161.
5.
Li Z, Burzawa JK, Troung A, Feng S, Agoulnik IU, Tong X, Anderson ML, Kovanci E, Rajkovic A, Agoulnik AI. Relaxin signaling in uterine fibroids. Ann N Y Acad Sci 1160:374-8, 4/2009. PMCID: PMC2954601.
6.
Latchaw G, Takacs P, Gaitan L, Geren S, Burzawa J. Risk factors associated with the rupture of tubal ectopic pregnancy. Gynecol Obstet Invest 60(3):177-80, 2005. e-Pub 9/2/2005. PMID: 16141721.
7.
Kraus G, Geffin R, Spruill G, Young AK, Seivright R, Cardona D, Burzawa J, Hnatyszyn HJ. Cross-clade inhibition of HIV-1 replication and cytopathology by using RNase P-associated external guide sequences. Proc Natl Acad Sci U S A 99(6):3406-11, 3/19/2002. PMCID: PMC122536.
© 2014 The University of Texas MD Anderson Cancer Center