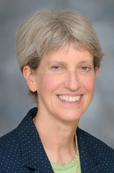 '
Joyce E. Rundhaug, PhD
Present Title & Affiliation
Primary Appointment
Associate Professor, Department of Molecular Carcinogenesis, Science Park, The University of Texas MD Anderson Cancer Center, Smithville, TX
Research Interests
I am involved in several projects related to inflammation and cancer with several collaborators. With Dr. Susan Fischer at Science Park, I have been studying the role of cyclooxygenase-2 (enzyme that catalyzes the first step of prostaglandin synthesis) and prostaglandins in mediating inflammation in the skin and pancreas and promoting tumorigenesis. More recently (with Dr. J.J. Shen and Dr. Susan Fischer), I have been doing studies on how a high-fat, obesity-inducing diet, as compared to a diet with 30% calorie restriction, influences inflammatory signaling and thus pancreatic cancer growth. With Dr. Irina Budunova at Northwestern University, I have generated and done studies with skin-specific glucocorticoid receptor knockout mice. Glucocorticoid receptor signaling is important in dampening the inflammatory response. Thus, with the receptor knocked out, we expected these mice would develop more skin tumors using a chemical carcinogenesis protocol, since transgenic mice overexpressing glucocorticoid receptor in the skin are very resistant to skin tumorigenesis. However, there was little difference in tumor development between the knockout and control animals, which suggests that other antiinflammatory pathways are activated in the absence of the glucocorticoid receptor. With Dr. Donna Kusewitt at Science Park, I am studying the roles of the transcription factor Slug and the S100 A8 and A9 proteins, which heterodimerize to form calprotectin, mediating ultraviolet light-induced keratinocyte activation and inflammation in the skin. We are using Slug knockout mice, Slug-overexpressing transgenic mice and S100 A9 knockout mice as well as human keratinocytes and melanocytes to address these questions.
Office Address
The University of Texas MD Anderson Cancer Center
P.O. Box 389; 1808 Park Road 1C
Unit Number: 116
Smithville, TX 78957
Phone: (512) 237-9485
Email: jrundhaug@mdanderson.org
Education & Training
Degree-Granting Education

1989
University of Hawaii at Manoa, Honolulu, HI, PHD, Biomedical Sciences (Biochemistry)
1974
University of Maryland, Baltimore, MD, BSN, Nursing

Postgraduate Training

9/1992-3/1997

Postdoctoral Fellow, The University of Texas MD Anderson Cancer Center, Science Park - Research Division, Smithville, TX, Dr. Susan M. Fischer

5/1989-7/1992

NIH Intramural Research Training Award Fellow, National Institute of Environmental Health Sciences, Research Triangle Park, NC, Dr. Paul Nettesheim
Experience/Service
Academic Appointments
Assistant Professor, Department of Molecular Carcinogenesis, Science Park, The University of Texas MD Anderson Cancer Center, Smithville, TX, 4/2000-8/2011
Honors and Awards
1970-1974

4-Year, Full-Tuition Scholarship,

Walter Reed Army Institute of Nursing, Washington, D.C.
Selected Publications
Peer-Reviewed Original Research Articles

1.
Mikulec CD, Rundhaug JE, Simper MS, Lubet RA, Fischer SM. The Chemopreventive Efficacies of Nonsteroidal Anti-inflammatory Drugs: The Relationship of Short-term Biomarkers to Long-term Skin Tumor Outcome. Cancer Prev Res (Phila) 6(7):675-685, 7/2013. e-Pub 5/16/2013. PMCID: PMC3701752.
2.
Tian J, Lambertz I, Berton TR, Rundhaug JE, Kiguchi K, Shirley SH, Digiovanni J, Conti CJ, Fischer SM, Fuchs-Young R. Transgenic insulin-like growth factor-1 stimulates activation of COX-2 signaling in mammary glands. Mol Carcinog 51(12):973-83, 12/2012. e-Pub 10/2011. PMID: 22006370.
3.
Lago CU, Nowinski SM, Rundhaug JE, Pfeiffer ME, Kiguchi K, Hirasaka K, Yang X, Abramson EM, Bratton SB, Rho O, Colavitti R, Kenaston MA, Nikawa T, Trempus C, Digiovanni J, Fischer SM, Mills EM. Mitochondrial respiratory uncoupling promotes keratinocyte differentiation and blocks skin carcinogenesis. Oncogene 31(44):4725-31, 11/2012. e-Pub 1/2012. PMID: 22266853.
4.
Surh I, Rundhaug JE, Pavone A, Mikulec C, Abel E, Simper M, Fischer SM. The EP1 receptor for prostaglandin E2 promotes the development and progression of malignant murine skin tumors. Mol Carcinog 51(7):553-564, 7/2012. e-Pub 7/2011. PMCID: PMC3270117.
5.
Rundhaug JE, Simper MS, Surh I, Fischer SM. The role of the EP receptors for prostaglandin E2 in skin and skin cancer. Cancer Metastasis Rev 30(3-4):465-480, 12/2011. e-Pub 10/2011. PMCID: PMC3236828.
6.
Surh I, Rundhaug J, Pavone A, Mikulec C, Abel E, Fischer SM. Upregulation of the EP1 receptor for prostaglandin E(2) promotes skin tumor progression. Mol Carcinog 50(6):458-68, 6/2011. e-Pub 1/2011. PMID: 21268127.

Invited Articles

1.
Rundhaug JE, Fischer SM. Molecular mechanisms of mouse skin tumor promotion. Cancers (Basel) 2(2):436-482, 2010. e-Pub 4/2010. PMCID: PMC3033564.
2.
Rundhaug JE, Fischer SM. Cyclo-oxygenase-2 plays a critical role in UV-induced skin carcinogenesis. Photochem Photobiol 84(2):322-9, Mar-Apr, 3/2008. e-Pub 1/2008. PMID: 18194346.
3.
Rundhaug JE, Mikulec C, Pavone A, Fischer SM. A role for cyclooxygenase-2 in ultraviolet light-induced skin carcinogenesis. Mol Carcinog 46(8):692-8, 8/2007. e-Pub 4/2007. PMID: 17443745.
4.
Rundhaug JE. Matrix metalloproteinases and angiogenesis. J Cell Mol Med 9(2):267-85, Apr-Jun, 4/2005. PMID: 15963249.

Book Chapters

1.
Rundhaug JE, Fischer SM. Cellular and molecular mechanisms of tumor promotion. In: Chemical Carcinogenesis, Comprehensive Toxicology. 14, 2nd. Ed(s) CA McQueen. Academic Press: Oxford, 311-333, 2010.
2.
Rundhaug JE, Fischer SM. Cyclooxygenase-2 signaling in squamous cell carcinomas. In: Signaling Pathways in Squamous Cancer. Ed(s) AB Glick, C van Waes. Springer: New York, 131-147, 2010.
© 2014 The University of Texas MD Anderson Cancer Center