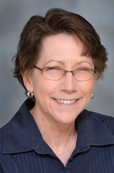 '
Lezlee G. Coghlan, DVM, MS
Present Title & Affiliation
Dual/Joint/Adjunct Appointment
Associate Professor, Department of Pathobiology, College of Veterinary Science, Texas A&M University, College Station, TX
Research Interests
Animal cancer models, epithelial cancers, optical imaging, facilitymanagement, rodent diseases, parasitology.

Investigators in the Departmentof Molecular Carcinogenesis make extensive use of animal models to study thedevelopment and prevention of the carcinogenic process. Animal models are usedto examine host and environmental risk factors and to identify biomarkers fordiagnosis, prognosis and assessment of therapeutic responses. Models in use orin development include those for cancers of the prostate, mammary gland, uterus,kidney, urinary bladder, esophagus, gall bladder, pancreas, head and neck, skinand lymphoid system. Well over 350 genetically unique rodent lines are bred andused in our facilities and shared with colleagues around the world. As campusAnimal Resource Director, I oversee the operation of 30,000 sq. ft. ofspecialized animal research facilities. The resource receives partialoperational support from M.D. Anderson's Cancer Center Support Grant (CCSG). The CCSG Research Animal Support Facility-Smithville (RASF-S) provides animalhusbandry, veterinary care, health and genetic quality assurance, consultationand an assortment of technical services to support the department's andinstitution's research. Animal Genetic Services (GS), such as speed congenicsand Mutant Mouse Pathology Services (MMPS), are also available as part of theRASF-S. For more details, please refer to our website.
My current collaborative research efforts are focused on developing newanimal models of epithelial cancers, in support of optical imaging diagnostictechnology in a multi-institutional consortium. Bioengineers in this project aredeveloping novel imaging technologies for early diagnosis of epithelial cancers,and have several ongoing clinical trials. Currently we are using or developinganimal models of oral, esophageal, urinary bladder, melanoma and lung cancers inboth rodents and genetically engineered mini-swine.
Education & Training
Degree-Granting Education

1984
Texas A&M University, College Station, TX, DVM, Veterinary Medicine
1984
Texas A&M University, College Station, TX, MS, Laboratory Animal Medicine
1982
Texas A&M University, College Station, TX, BS, Veterinary Science
1978
Texas A&M University, College Station, TX, BS, Biomedical Science

Postgraduate Training

9/1980-12/1984

Dual DVM/MS Program and Postdoctoral Fellowship, Laboratory Animal Medicine, Texas A&M University, College Station, TX, Dr. Gary Joiner, School of Veterinary Medicine, Dept Vet-Public Health and Dr. David N. McMurray, School of Medicine, Dept of Medical Microbiology & Immunology, Advisors
Experience/Service
Academic Appointments
Associate Professor, Department of Epigenetics and Molecular Carcinogenesis, The University of Texas MD Anderson Cancer Center, Smithville, TX, 2001-8/2014
Administrative Appointments/Responsibilities
Director of Animal Resources, Department of Epigenetics and Molecular Carcinogenesis, Science Park, The University of Texas MD Anderson Cancer Center, Smithville, TX, 3/2001-present
Selected Publications
Peer-Reviewed Original Research Articles

1.
Boulware SB, Christensen LA, Thames H, Coghlan L, Vasquez KM, Finch RA. Triplex-forming oligonucleotides targeting c-MYC potentiate the anti-tumor activity of gemcitabine in a mouse model of human cancer. Mol Carcinog. e-Pub 5/2013. PMCID: PMC4004705.
2.
Regunathan R, Woo J, Pierce MC, Polydorides AD, Raoufi M, Roayaie S, Schwartz M, Labow D, Shin D, Suzuki R, Bhutani MS, Coghlan LG, Richards-Kortum R, Anandasabapathy S, Kim MK. Feasibility and preliminary accuracy of high-resolution imaging of the liver and pancreas using FNA compatible microendoscopy (with video). Gastrointest Endosc 76(2):293-300, 2012.
3.
Carlson AL, Coghlan LG, Gillenwater AM, Richards-Kortum RR. Dual-mode reflectance and fluorescence near-video-rate confocal microscope for architectural, morphological and molecular imaging of tissue. J Microsc 228(Pt 1):11-24, 10/2007. PMID: 17910693.
4.
Aaron J, Nitin N, Travis K, Kumar S, Collier T, Park SY, Jose-Yacaman M, Coghlan L, Follen M, Richards-Kortium R, Sokolov K. Plasmon resonance coupling of metal nanoparticles for molecular imaging of carcinogenesis in vivo. J Biomed Opt 12(3):034007, 6/2007. PMID: 17614715.
5.
Lomada D, Liu B, Coghlan L, Hu Y, Richie ER. Thymus medulla formation and central tolerance are restored in IKKalpha-/- mice that express an IKKalpha transgene in keratin 5+ thymic epithelial cells. J Immunol 178(2):829-37, 1/2007. PMID: 17202344.
6.
Patrawala L, Calhoun T, Schneider-Broussard R, Li H, Bhatia B, Tang S, Reilly JG, Chandra D, Zhou J, Claypool K, Coghlan L, Tang DG. Highly purified CD44+ prostate cancer cells from xenograft human tumors are enriched in tumorigenic and metastatic progenitor cells. Oncogene 25(12):1696-708, 3/2006. PMID: 16449977.
7.
Park SY, Aaron J, Markey MK, Richards-Kortum R, Sokolov K, Mackinnon N, MacAulay C, Coghlan L, Milbourne A, Follen M. Multispectral digital microscopy for in vivo monitoring of oral neoplasia in the hamster cheek pouch model of carcinogenesis. Opt Express 13(3):749-62, 2/2005.

Book Chapters

1.
Coghlan LG. Animal Models of Human Cancer. In: Handbook of Laboratory Animal Science. 3, Third Edition. Ed(s) J Hau, SJ Schapiro. CRC Press: United States, 219-300, 2013.