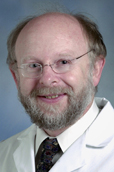 '
Peter R.C. Gascoyne, Ph.D.
Present Title & Affiliation
Primary Appointment
Professor, Department of Imaging Physics, Imaging, The University of Texas MD Anderson Cancer Center, Houston, TX
Dual/Joint/Adjunct Appointment
Faculty Member, Department of Translational Molecular Pathology, Division of Pathology/Lab Medicine, The University of Texas Graduate School of Biological Sciences, Houston, TX
Associate Faculty Member, Chulaborn Research Institute, Asian Institute of Technology, Pathumthani, Thailand
Research Interests
Laboratory-on-chip methods for cell diagnostics and molecular analysis
Dielectric particle and droplet manipulation in microfluidic platforms
Membrane biophysical differences between normal and transformed cells
Education & Training
Degree-Granting Education

1979
University College of North Wales, Bangor, Wales, PHD, Electronics/Biophysics
1973
University College of North Wales, Bangor, Wales, BS, Joint honors, Physics and Electrical Materials Sciences
Selected Publications
Peer-Reviewed Original Research Articles

1.
Vykoukal DM, Stone GP, Gascoyne PR, Alt EU, Vykoukal J. Quantitative detection of bioassays with a low-cost image-sensor array for integrated microsystems. Angew Chem Int Ed Engl 48(41):7649-54, 2009. NIHMSID: NIHMSWork supported by NIH 5R01EB006198.
2.
Li S, Fozdar DY, Ali MF, Li H, Shao D, Vykoukal DM, Vykoukal J, Floriano PN, Olsen M, McDevitt JT, Gascoyne PR, Chen S. A Continuous-Flow Polymerase Chain Reaction Microchip with Regional Velocity Control. J Microelectromech Syst 51(1):223-236, 2/1/2006. PMCID: PMC2761040.
3.
Gascoyne PR, Vykoukal JV, Schwartz JA, Anderson TJ, Vykoukal DM, Current KW, McConaghy C, Becker FF, Andrews C. Dielectrophoresis-based programmable fluidic processors. Lab Chip 4(4):299-309, 8/2004. e-Pub 7/1/2004. PMID: 15269795.
4.
Schwartz JA, Vykoukal JV, Gascoyne PR. Droplet-based chemistry on a programmable micro-chip. Lab Chip 4(1):11-7, 2/2004. e-Pub 11/11/2003. PMCID: PMC2726250.
5.
Vykoukal J, Gascoyne, PRC. Dielectrophoretic Concepts for Automated Diagnostic Instruments. Proc. IEEE 92:22 - 42, 2004.
6.
Gascoyne P, Mahidol C, Ruchirawat M, Satayavivad J, Watcharasit P, Becker FF. Microsample preparation by dielectrophoresis: isolation of malaria. Lab Chip 2(2):70-5, 5/2002. PMID: 15100837.
7.
Vykoukal J, Schwartz J, Becker FF, Gascoyne PRC. A programmable dielectrophoretic fluid processor for droplet-based chemistry. Micro Total Analysis Systems:72-74, 1/2001.
8.
Huang Y, Yang J, Wang XB, Becker FF, Gascoyne PR. Cutting Edge Communication: The removal of human breast cancer cells from hematopoietic CD34+ stem cells by dielectrophoretic field-flow-fractionation. J Hematother Stem Cell Res 8(5):481-90, 10/1999. PMID: 10791899.
9.
Yang J, Huang Y, Wang XB, Becker FF, Gascoyne PR. Cell separation on microfabricated electrodes using dielectrophoretic/gravitational field-flow fractionation. Anal Chem 71(5):911-8, 3/1999. PMID: 10079757.
10.
Becker FF, Wang XB, Huang Y, Pethig R, Vykoukal J, Gascoyne PR. Separation of human breast cancer cells from blood by differential dielectric affinity. Proc Natl Acad Sci U S A 92(3):860-4, 1/1995. PMID: 7846067.