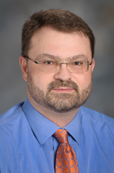 '
Ralf Krahe, Ph.D.
Present Title & Affiliation
Primary Appointment
Professor, Department of Genetics, University of Texas MD Anderson Cancer Center, Houston, TX
Professor, University of Texas Health Science Center-Houston Graduate School of Biomedical Sciences, Houston, TX
Research Interests
Research Interests

Human and molecular genetics

Cancer genetics

Neurogenetics

Genomics

Mouse models

Research in the Krahe laboratory focuses on the identification and characterization of human disease genes and their mutations/variants, including inherited cancer syndromes (Li-Fraumeni Syndrome) and the myotonic dystrophies (DM), by classic and molecular genetics and genomics approaches.

Li-Fraumeni syndrome (LFS) is a genetically heterogeneous, rare inherited cancer syndrome. Most cases are due to mutations in the tumor suppressor p53. We have mapped a novel LFS predisposition locus to 1q23, the gene for which we are identifying. In p53 and non-p53 LFS, there is evidence for risk modifiers and factors inaddition to the inherited susceptibility. We are using integrated approaches combining genomic and epigenomic profiling to dissect the complex genetic and epigenetic events underlying LFS tumorigenesis. To dissect the pathophysiological consequences of variant genes, we are generating suitable LFS mouse models. LFS predisposition and/or modifier genes may also be functionally important in other tumor types lacking a clear genetic predisposition. The molecular characterization and classification of sporadic cancers (head and neck and lung cancer, and gliomas) through genomics methodologies to identify genomic, epigenomic and transcriptomic changes underlying tumor initiation, progression and metastasis is another focus.

Myotonic dystrophy, themost common adult neuromuscular disorder, is caused by mutant (CTG)DM1 or (CCTG)DM2 expansions that when transcribed cause disease. It is unclear how these mutant (CUG)DM1/(CCUG)DM2 RNAs mediate their disease-causing effects at the molecular and cellular level. To dissect the pathophysiology, we are using functional genomics and molecular genetics approaches and have generated transgenic, knock-in and knock-out mouse models.

View a complete list of Dr. Krahe's publications.
Office Address
The University of Texas MD Anderson Cancer Center
Department of Genetics, Unit 1010
1515 Holcombe Blvd.
Houston, TX 77030
Room Number: S13.8316B
Phone: (713) 834-6345
Email: rkrahe@mdanderson.org
Education & Training
Degree-Granting Education

1995
University of Texas Health Science Center, Houston, TX, PhD, Biomedical Sciences with emphasis in Genetics; thesis research mentor Dr. Michael J. Siciliano
1988
University of Arkansas, Fayetteville, AR, BS, magna cum laude, Microbiology; honors thesis research mentor Dr. Timothy A. Kral

Postgraduate Training

8/1995-7/1996

Postdoctoral Fellow and Researcher, Molecular Genetics, University of Helsinki, Helsinki, Finland, Dr. Albert de la Chapelle
Selected Publications
Peer-Reviewed Original Research Articles

1.
Bachinski LL, Udd B, Meola G, Sansone V, Bassez G, Eymard B, Thornton CA, Moxley RT, Harper PS, Rogers MT, Jurkat-Rott K, Lehmann-Horn F, Wieser T, Gamez J, Navarro C, Bottani A, Kohler A, Shriver MD, Sallinen R, Wessman M, Zhang S, Wright FA, Krahe R. Confirmation of the type 2 myotonic dystrophy (CCTG)n expansion mutation in patients with proximal myotonic myopathy/proximal myotonic dystrophy of different European origins: a single shared haplotype indicates an ancestral founder effect. Am J Hum Genet 73(4):835-48, 10/2003. PMCID: PMC1180606.
2.
Bachinski LL, Olufemi SE, Zhou X, Wu CC, Yip L, Shete S, Lozano G, Amos CI, Strong LC, Krahe R. Genetic mapping of a third Li-Fraumeni syndrome predisposition locus to human chromosome 1q23. Cancer Res 65(2):427-31, 1/2005. PMID: 15695383.
3.
Colella S, Richards KL, Bachinski LL, Baggerly KA, Tsavachidis S, Lang JC, Schuller DE, Krahe R. Molecular signatures of metastasis in head and neck cancer. Head Neck (Cover Illustration*) 30(10):1273-83, 10/2008. PMCID: PMC4136479.
4.
Bachinski LL, Czernuszewicz T, Ramagli LS, Suominen T, Shriver MD, Udd B, Siciliano MJ, Krahe R. Pre-mutation allele pool in myotonic dystrophy type 2. Neurology (*highlighted in accompanying editorial) 72(6):490-7, 2/2009. e-Pub 11/2008. PMCID: PMC2677510.
5.
Richards KL, Zhang B, Baggerly KA, Colella S, Lang JC, Schuller DE, Krahe R. Genome-wide hypomethylation in head and neck cancer is more pronounced in HPV-negative tumors and is associated with genomic instability. PLoS One 4(3):e4941, 2009. e-Pub 3/2009. PMCID: PMC2654169.
6.
Richards KL, Zhang B, Sun M, Dong W, Churchill J, Bachinski LL, Wilson CD, Baggerly KA, Yin G, Hayes DN, Wistuba II, Krahe R. Methylation of the candidate biomarker TCF21 is very frequent across a spectrum of early stage non-small cell lung cancers. Cancer 117(3), 3/2011. e-Pub 10/2010. PMCID: PMC20945327.
7.
Raheem O, Olufemi SE, Bachinski LL, Vihola A, Sirito M, Holmlund-Hampf J, Haapasalo H, Li YP, Udd B, Krahe R. Mutant (CCTG)n Expansion Causes Abnormal Expression of Zinc Finger Protein 9 in Myotonic Dystrophy Type 2. Am J Pathol 177(6):3025-36, 12/2010. e-Pub 10/2010. PMCID: PMC2993290.
8.
Udd B*, and Krahe R*. The myotonic dystrophies: clinical, molecular and therapeutic challenges. Lancet Neurol (*corresponding authors) 11(10):891-905, 2012. PMCID: PMC22995693.
9.
Bachinski LL, Baggerly KA, Neubauer VL, Nixon TJ, Raheem O, Sirito M, Unruh AK, Zhang J, Nagarajan L, Timchenko LT, Bassez G, Eymard B, Gamez J, Ashizawa T, Mendell JR, Udd B, Krahe R. Most expression and splicing changes in myotonic dystrophy type 1 and type 2 skeletal muscle are shared with other muscular dystrophies. Neuromuscul Disord 24(3):227-40, 3/2014. e-Pub 11/2013. PMCID: PMC3943873.
10.
Chen Q, Zhang L, de Crombrugghe B, Krahe R. Mesenchyme-specific overexpression of nucleolar protein 66 in mice inhibits skeletal growth and bone formation. FASEB J 29(6):2555-65, 6/2015. e-Pub 3/2015. PMCID: PMC4447221.