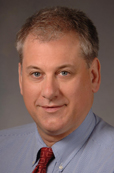 '
Richard E Royal, MD, FACS
Present Title & Affiliation
Primary Appointment
Professor, Department of Surgical Oncology, Division of Surgery, The University of Texas MD Anderson Cancer Center, Houston, TX
Dual/Joint/Adjunct Appointment
Professor, Department of Melanoma Medical Oncology, Division of Cancer Medicine, The University of Texas MD Anderson Cancer Center, Houston, TX
Bio Statement
During fifteen years of residencies and fellowships, Dr Royal developed expertise in Surgical Oncology, Tumor Immunology and Immunotherapy. His research has focused on tumor immunology of melanoma and pancreatic cancer. Following training, Dr Royal moved directly into a Senior Investigator position at the NIH Intramural program. Thereafter he joined the staff at M. D. Anderson Cancer Center as an Associate Professor of Surgical Oncology. The focus of his research is manipulation of immunity to mediate tumor regression. This has included bench investigation, including an ASCO merit award winning project, and translational clinical trials. Clinical expertise includes mastery of a rare set of therapeutic operations know as regional perfusion procedures including isolated limb perfusion, peritoneal perfusion and isolated hepatic perfusion.
Education & Training
Degree-Granting Education

1988
Oregon Health Sciences University, School of Medicine, Portland, OR, MD, Medicine
1984
Eastern Mennonite University, Harrisonburg, VA, BS, Biology

Postgraduate Training

2001-2003

Surgical Oncology Fellowship, The University of Texas MD Anderson Cancer Center, Houston, TX

2001-2002

Medical Ethics Internship, The University of Texas MD Anderson Cancer Center, Houston, TX

1997-2000

General Surgery Residency, University of Maryland, Baltimore, MD

1994-1997

Surgical Oncology Fellowship, National Institutes of Health - National Cancer Institute, Bethesda, MD

1993-1994

Immunotherapy Fellowship, National Institutes of Health - National Cancer Institute, Bethesda, MD

1991-1993

Pediatric Surgery Research Fellowship, University of Cincinnati - Children's Hospital Medical Center, Cincinnati, OH

1988-1991

General Surgery Residency, Surgery, York Hospital, York, PA
Board Certifications
2001

American Board of Surgery, Recertification Date:

2011
Experience/Service
Academic Appointments
Associate Professor, Department of Surgical Oncology, Division of Surgery, The University of Texas MD Anderson Cancer Center, Houston, TX, 2010-2015
Honors and Awards
1997

Merit Award,

American Society of Clinical Oncology

1981-1984

Menno Simons Academic Scholarship,

Eastern Mennonite University
Selected Publications
Peer-Reviewed Original Research Articles

1.
Rueth NM, Xing Y, Chiang YJ, Cromwell KD, Ross MI, Lee JE, Gershenwald JE, Royal RE, Cormier JN. Is Surveillance Imaging Effective for Detecting Surgically Treatable Recurrences in Patients With Melanoma? A Comparative Analysis of Stage-Specific Surveillance Strategies. Ann Surg 259(6):1215-22, 6/2014. e-Pub 10/2013. PMID: 24096759.
2.
Overman MJ, Fournier K, Hu CY, Eng C, Taggart M, Royal R, Mansfield P, Chang GJ. Improving the AJCC/TNM Staging for Adenocarcinomas of the Appendix: The Prognostic Impact of Histological Grade. Ann Surg 257(6):1072-8, 6/2013. e-Pub 9/2012. PMCID: PMC3855996.
3.
Bilen MA, Taggart MW, Fournier K, Ellis LM, Mansfield PF, Eng C, Royal RE, Overman MJ. Pathologic complete response in poorly differentiated adenocarcinomas of the appendix: a case series. Acta Oncol 52(5):1044-6, 6/2013. e-Pub 10/2012. PMID: 23020527.
4.
Lieu CH, Lambert LA, Wolff RA, Eng C, Zhang N, Wen S, Rafeeq S, Taggart M, Fournier K, Royal R, Mansfield P, Overman MJ. Systemic chemotherapy and surgical cytoreduction for poorly differentiated and signet ring cell adenocarcinomas of the appendix. Ann Oncol 23(3):652-8, 3/2012. e-Pub 6/2011. PMCID: PMC3331734.
5.
Frankel TL, Burns W, Riley J, Morgan RA, Davis JL, Hanada K, Quezado M, Rosenberg SA, Royal RE. Identification and characterization of a tumor infiltrating CD56(+)/CD16 (-) NK cell subset with specificity for pancreatic and prostate cancer cell lines. Cancer Immunol Immunother 59(12):1757-69, 12/2010. e-Pub 8/2010. PMID: 20734041.
6.
Royal RE, Levy C, Turner K, Mathur A, Hughes M, Kammula US, Sherry RM, Topalian SL, Yang JC, Lowy I, Rosenberg SA. Phase 2 trial of single agent Ipilimumab (anti-CTLA-4) for locally advanced or metastatic pancreatic adenocarcinoma. J Immunother 33(8):828-33, 10/2010. PMID: 20842054.
7.
Alexander HR, Bartlett DL, Libutti SK, Pingpank JF, Fraker DL, Royal R, Steinberg SM, Helsabeck CB, Beresneva TH. Analysis of factors associated with outcome in patients undergoing isolated hepatic perfusion for unresectable liver metastases from colorectal center. Ann Surg Oncol 16(7):1852-1859, 7/2009. e-Pub 5/2009. PMID: 19434456.
8.
Royal RE, Pingpank JF. Diagnosis and management of peritoneal carcinomatosis arising from adenocarcinoma of the colon and rectum. Semin Oncol 35(2):183-91, 4/2008. PMID: 18396204.
9.
Dudley ME, Wunderlich JR, Yang JC, Sherry RM, Topalian SL, Restifo NP, Royal RE, Kammula U, White DE, Mavroukakis SA, Rogers LJ, Gracia GJ, Jones SA, Mangiameli DP, Pelletier MM, Gea-Banacloche J, Robinson MR, Berman DM, Filie AC, Abati A, Rosenberg SA. Adoptive cell transfer therapy following non-myeloablative but lymphodepleting chemotherapy for the treatment of patients with refractory metastatic melanoma. J Clin Oncol 23(10):2346-57, 4/2005. PMCID: PMC1475951.
10.
Royal RE, Delpassand ES, Shapiro SE, Fritsche HA, Vassilopoulou-Sellin R, Sherman SI, Gagel RF, Evans DB, Lee JE. Improving the yield of preoperative parathyroid localization: technetium Tc 99m-sestamibi imaging after thyroid suppression. Surgery 132(6):968-74; discussion 974-5, 12/2002. PMID: 12490843.
11.
Royal RE, Kershaw MH, Reeves ME, Wang G, Daly T, Treisman J, Lam J, Hwu P. Increased functional expression of transgene in primary human lymphocytes using retroviral vectors modified with IRES and splicing motifs. Gene Ther 9(16):1085-1092, 8/2002. PMID: 12140736.
12.
Wang G, Chopra RK, Royal RE, Yang JC, Rosenberg SA, Hwu P. A T cell-independent antitumor response in mice with bone marrow cells retrovirally transduced with an antibody/Fc-gamma chain chimeric receptor gene recognizing a human ovarian cancer antigen. Nat Med 4(2):168-72, 2/1998. PMID: 9461189.
13.
Reeves ME, Royal RE, Lam JS, Rosenberg SA, Hwu P. Retroviral transduction of human dendritic cells with a tumor-associated antigen gene. Cancer Res 56(24):5672-5677, 12/1996. PMID: 8971174.
14.
Royal RE, Steinberg SM, Krouse RS, Heywood G, White DE, Hwu P, Marincola FM, Parkinson DR, Schwartzentruber DJ, Topalian SL, Yang JC, Rosenberg SA. Correlates of response to IL-2 therapy in patients treated for metastatic renal cancer and melanoma. Cancer J Sci Am 2(2):91-98, Mar-Apr, 3/1996. PMID: 9166506.