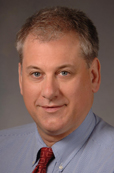 '
Richard E Royal, MD, FACS
Present Title & Affiliation
N/A
Bio Statement
During fifteen years of residencies and fellowships, Dr Royal developed expertise in Surgical Oncology, Tumor Immunology and Immunotherapy. His research has focused on tumor immunology of melanoma and pancreatic cancer. Following training, Dr Royal moved directly into a Senior Investigator position at the NIH Intramural program. Thereafter he joined the staff at M. D. Anderson Cancer Center as an Associate Professor of Surgical Oncology. The focus of his research is manipulation of immunity to mediate tumor regression. This has included bench investigation, including an ASCO merit award winning project, and translational clinical trials. Clinical expertise includes mastery of a rare set of therapeutic operations know as regional perfusion procedures including isolated limb perfusion, peritoneal perfusion and isolated hepatic perfusion.
Education & Training
Degree-Granting Education

1988
Oregon Health Sciences University, School of Medicine, Portland, OR, MD, Medicine
1984
Eastern Mennonite University, Harrisonburg, VA, BS, Biology

Postgraduate Training

2001-2003

Surgical Oncology Fellowship, The University of Texas MD Anderson Cancer Center, Houston, TX

2001-2002

Medical Ethics Internship, The University of Texas MD Anderson Cancer Center, Houston, TX

1997-2000

General Surgery Residency, University of Maryland, Baltimore, MD

1994-1997

Surgical Oncology Fellowship, National Institutes of Health - National Cancer Institute, Bethesda, MD

1993-1994

Immunotherapy Fellowship, National Institutes of Health - National Cancer Institute, Bethesda, MD

1991-1993

Pediatric Surgery Research Fellowship, University of Cincinnati - Children's Hospital Medical Center, Cincinnati, OH

1988-1991

General Surgery Residency, Surgery, York Hospital, York, PA
Board Certifications
| | |
| --- | --- |
| 2011 | American Board of Surgery |
Honors and Awards
1997

Merit Award,

American Society of Clinical Oncology

1981-1984

Menno Simons Academic Scholarship,

Eastern Mennonite University
Selected Publications
Peer-Reviewed Original Research Articles

1.
Dudley ME, Wunderlich JR, Yang JC, Sherry RM, Topalian SL, Restifo NP, Royal RE , Kammula U, White DE, Mavroukakis SA, Rogers LJ, Gracia GJ, Jones SA, Mangiameli DP, Pelletier MM, Gea-Banacloche J, Robinson MR, Berman DM, Filie AC, Abati A, Rosenberg SA. Adoptive cell transfer therapy following non-myeloablative but lymphodepleting chemotherapy for the treatment of patients with refractory metastatic melanoma. J Clin Oncol 23(10):2346-57, 4/2005. PMCID: PMC1475951.
2.
Royal RE , Delpassand ES, Shapiro SE, Fritsche HA, Vassilopoulou-Sellin R, Sherman SI, Gagel RF, Evans DB, Lee JE. Improving the yield of preoperative parathyroid localization: technetium Tc 99m-sestamibi imaging after thyroid suppression. Surgery 132(6):968-74; discussion 974-5, 12/2002. PMID: 12490843.
3.
Royal RE , Kershaw MH, Reeves ME, Wang G, Daly T, Treisman J, Lam J, Hwu P. Increased functional expression of transgene in primary human lymphocytes using retroviral vectors modified with IRES and splicing motifs. Gene Ther 9(16):1085-1092, 8/2002. PMID: 12140736.
© 2010 The University of Texas M. D. Anderson Cancer Center