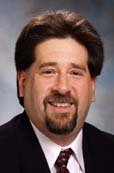 '
Steve M Kirsner, MS
Present Title & Affiliation
Primary Appointment
Service Chief of Satellite Physics, Department of Radiation Physics, The University of Texas MD Anderson Cancer Center,, Houston, TX
Education & Training
Degree-Granting Education

1986
University of Texas Graduate School of Biomedical Sciences at Houston, Houston, TX, MS, Medical Physics
1982
Houston Baptist University, BS, Nuclear Medicine Technology

Postgraduate Training

1983-1984

Premasters Fellow, M.D. Anderson Hospital and Tumor Institute, Houston, TX

1982

Certification in Nuclear Medicine, Baylor College of Medicine, Houston, TX
Board Certifications
| | |
| --- | --- |
| 1990 | American Board of Radiology, Therapeutic Radiologi |
Experience/Service
Administrative Appointments/Responsibilities
Radiation Safety Officer, The University of Texas MD Anderson Cancer Center, Houston, TX, 2003-present
Institutional Committee Activities
Member, Satellite Clinical Implementation Committee, 2006-present
Honors and Awards
2004

Outstanding Achievement in Medical Physics,

MDACC Department of Radiation Physics

1986

Third place award at the Young Investigators Symposium,

AAPM

1985

Most outstanding abstract for research in the area of Medical Physics,

Graduate Student Research Symposium

1982

Graduated Cum-Laude,

Houston Baptist University
Selected Publications
Peer-Reviewed Original Research Articles

1.
Schlembach PJ, Buchholz TA, Ross MI, Kirsner SM, Salas GJ, Strom EA, McNeese MD, Perkins GH, Hunt KK. Relationship of sentinel and axillary level I-II lymph nodes to tangential fields used in breast irradiation. Int J Radiat Oncol Biol Phys 51(3):671-8, 11/2001. PMID: 11597808.
2.
Kirsner SM, Prado KL, Tailor RC, Bencomo JA. Verification of the accuracy of 3D calculations of breast dose during tangential irradiation: measurements in a breast phantom. J Appl Clin Med Phys 2(3):149-56, 2001. PMID: 11602011.
3.
Sweigart KD, Richter MP, Horvick D, Kirsner S. Immobilization and stabilization of testicular clamshell shields in seminoma patients. Med Dosim 17:157-9, 1992. PMID: 1388682.
4.
Hogstrom KR, Boyer AL, Shiu AS, Kirsner SM, Ochran TG, Krispel F, Rich T. Design of metallic electron beam cones for an intraoperative therapy linear accelerator. Int J Radiat Oncol Biol Phys 18:1223-1232, 1990. PMID: 2347729.
5.
Kirsner SM, Hogstrom KR, Kurup RG, Moyers MF. Dosimetric evaluation in heterogeneous tissue of anterior electron beam irradiation for treatment of retinoblastoma. Med Phys 14:772-9, 1987. PMID: 3683306.

Invited Articles

1.
Kirsner SM. Commissioning the Siemens Mevatron K.D. Proceedings of the 1987 Siemens Radiation Therapy Users Conference, 1987.
2.
Kirsner SM. Operational Characteristics of Siemens Mevatron for Electron Arc Beam. Proceedings of the 1987 Siemens Therapy Users Conference, 1987.
3.
Kirsner SM. Treatment Planning for Retinoblastoma. General Electric On Target Newsletter, 1987.