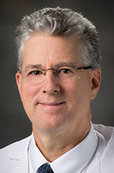 '
William D. Erwin, MS
Present Title & Affiliation
Primary Appointment
Senior Medical Physicist, Department of Imaging Physics, Division of Diagnostic Imaging, The University of Texas MD Anderson Cancer Center, Houston, TX
Education & Training
Degree-Granting Education

1991
DePaul University, Chicago, IL, MS, Nuclear Physics
1979
Northern Illinois University, De Kalb, IL, BS, Physics
Board Certifications
| | |
| --- | --- |
| 2002 | American Board of Science in Nuclear Medicine, Nuclear Medicine Physics & Instrumentation |
Experience/Service
Academic Appointments
Associate Member, Department of Imaging Physics, Division of Diagnostic Imaging, The University of Texas Health Science Center at the Houston Graduate School of Biomedical Sciences Faculty, Houston, TX, 2006-present
Institutional Committee Activities
Member, Radioactive Drug Research Committee, 2003-2007
Selected Publications
Peer-Reviewed Original Research Articles

1.
Metyko J, Williford JM, Erwin W, Poston J Jr., Jimenez S. Long-lived Impurities of 90Y-labeled Microspheres, TheraSphere and SIR-Spheres, and the Impact on Patient Dose and Waste Management. Operartional Radiation Safety 103((5 Suppl 3)):S204-8, 2012 Nov, 11/2012.
2.
Simon J, Frank RK, Crump DK, Erwin WD, Ueno NT, Wendt III RE. A preclinical investigation of the saturation and dosimetry of 153Sm-DOTMP as a bone-seeking radiopharmaceutical. Nuclear Medicine and Biology 39(6):770-6, 8/2012. e-Pub 3/2012.
3.
Khouri IF, Saliba RM, Erwin WD, Samuels BI, Korbling M, Medeiros LJ, Valverde R, Alousi AM, Anderlini P, Bashir Q, Ciurea S, Gulbis AM, de Lima M, Hosing C, Kebriaei P, Popat UR, Fowler N, Neelapu SS, Samaniego F, Champlin RE, Macapinlac HA. Nonmyeloablative allogeneic transplantation with or without 90yttrium ibritumomab tiuxetan is potentially curative for relapsed follicular lymphoma: 12-year results. Blood 119(26):6373-8, Jun 28, 6/2012. e-Pub 5/2012.
4.
Dickinson RL, Erwin WD, Stevens DM, Bidaut LM, Mar MV, Macapinlac HA, Wendt III RE. Hybrid Modality Fusion of Planar Scintigrams and CT Topograms to Localize Sentinel Lymph Nodes in Breast Lymphoscintigraphy: Technical Description and Phantom Studies. International Journal of Molecular Imaging 2011, 1/2011.
5.
Nunez R, Erwin WD, Wendt RE 3rd, Stachowiak A, Mar M, Stevens D, Madewell JE, Yeung HW, Macapinlac HA. Acquisition Parameters for Oncologic Imaging with a New SPECT/Multislice CT Scanner. Mol Imaging Biol 12(2):110-38, 4/2010.
6.
Pasciak AS, Erwin WD. Effect of voxel size and computation method on Tc-99m MAA SPECT/CT-based dose estimation for Y-90 microsphere therapy. IEEE Trans Med Imag 28(11):1754-8, 2009, 11/2009.
7.
Schechter NR, Erwin WD, Yang DJ, Kim EE, Munden RF, Forster K, Taing LC, Cox JD, Macapinlac HA, Podoloff DA. Radiation dosimetry and biodistribution of (99m)Tc-ethylene dicysteine-deoxyglucose in patients with non-small-cell lung cancer. Eur J Nucl Med Mol Imaging 36(10):1583-1591, 2009 Oct, 10/2009. e-Pub 4/2009.
8.
Erwin WD, Esmaeli B. Estimation of yttrium-90 Zevalin tumor-absorbed dose in ocular adnexal lymphoma using quantitative indium-111 Zevalin radionuclide imaging. Nucl Med Commun 30(9):681-6, 2009 Sep, 9/2009.
9.
Winter JN, Inwards DJ, Spies S, Wiseman G, Patton D, Erwin W, Rademaker AW, Weitner BB, Williams SF, Tallman MS, Micallef I, Mehta J, Singhal S, Evens AM, Zimmer M, Molina A, White CA, Gordon LI. Yttrium-90 ibritumomab tiuxetan doses calculated to deliver up to 15 Gy to critical organs may be safely combined with high-dose BEAM and autologous transplantation in relapsed or refractory B-cell non-Hodgkin's lymphoma. J Clin Oncol 27(10):1653-9, 4/2009.
10.
Murthy R, Mutha P, Madoff DC, Mahvash A, Erwin W. Establishment of the radiation effect of yttrium-90 microspheres: role of C-arm CT. J Vasc Interv Radiol. 20(3):422-4, 3/2009.
11.
Kappadath SC, Erwin WD, Wendt RE III. A novel method to evaluate gamma camera rotational uniformity and sensitivity variation. Med Phys 36(6):1947-55, 2009.
12.
Kurihara H, Yang DJ, Cristofanilli M, Erwin WD, Yu DF, Kohanim S, Mendez R, Kim EE. Imaging and dosimetry of (99m)Tc EC annexin V: Preliminary clinical study targeting apoptosis in breast tumors. Appl Radiat Isot 66(9):1175-82, 9/2008.
13.
Gayed IW, Chang J, Kim EE, Nuñez R, Chasen B, Liu HH, Kobayashi K, Zhang Y, Liao Z, Gohar S, Jeter M, Henderson L, Erwin W, Komaki R. Lung perfusion imaging can risk stratify lung cancer patients for the development of pulmonary complications after chemoradiation. J Thorac Oncol 3(8):858-64, 8/2008.
14.
Mar MV, Dickinson RL, Erwin WD, Wendt RE 3rd. Optimal (57) Co flood source activity and acquisition time for lymphoscintigraphy localization images. J Nucl Med Technol 36(2):82-7, 6/2008.
© 2010 The University of Texas M. D. Anderson Cancer Center