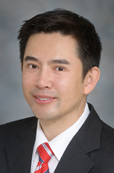 '
Xuetong Shen, Ph.D.
Present Title & Affiliation
Primary Appointment
Associate Professor, Department of Epigenetics and Molecular Carcinogenesis, Division of Basic Science Research, The University of Texas MD Anderson Cancer Center, Smithville, TX
Office Address
The University of Texas MD Anderson Cancer Center
SPRD, Department of Epigenetics and Molecular Carcinogenesis
1808 Park Road 1-C
Unit Number: 116
Smithvlle, TX 78957
Phone: 512-237-9450
Email: xshen@mdanderson.org
Education & Training
Degree-Granting Education

1996
University of Rochester, Rochester, NY, PHD, Molecular and Cell Biology
1993
University of Rochester, Rochester, NY, MS, Molecular Biology
1991
Peking University, China, BS, Biophysics
Experience/Service
Administrative Appointments/Responsibilities
Member, Graduate School of Biomedical Sciences, University of Texas Health Science Center, Smithville, TX, 2003-present
Selected Publications
Peer-Reviewed Original Research Articles

1.
Guo DC, Duan XY, Regalado ES, Mellor-Crummey L, Kwartler CS, Kim D, Lieberman K, de Vries BB, Pfundt R, Schinzel A, Kotzot D, Shen X, Yang ML, University of Washington Center for Mendelian Genomics, Bamshad MJ, Nickerson DA, Gornik HL, Ganesh SK, Braverman AC, Grange DK, Milewicz DM. Loss-of-Function Mutations in YY1AP1 Lead to Grange Syndrome and a Fibromuscular Dysplasia-Like Vascular Disease. Am J Hum Genet 100(1):21-30, 1/2017. e-Pub 12/2016. PMCID: PMC5223026.
2.
Wang X, Chu H, Lv M, Zhang Z, Qiu S, Liu H, Shen X, Wang W, Cai G. Structure of the intact ATM/Tel1 kinase. Nat Commun 7:11655, 5/2016. e-Pub 5/2016. PMCID: PMC4894967.
3.
Shen J, Peng Y, Wei L, Zhang W, Yang L, Lan L, Kapoor P, Ju Z, Mo Q, Shih IeM, Uray IP, Wu X, Brown PH, Shen X, Mills GB, Peng G. ARID1A Deficiency Impairs the DNA Damage Checkpoint and Sensitizes Cells to PARP Inhibitors. Cancer Discov 5(7):752-67, 7/2015. e-Pub 6/2015. PMCID: PMC4497871.
4.
Kapoor P, Bao Y, Xiao J, Espejo A, Yang L, Bedford MT, Peng G, Shen X. Phosphorylation-Dependent Enhancement of Rad53 Kinase Activity through the INO80 Chromatin Remodeling Complex. Mol Cell 58(5):863-869, 6/2015. e-Pub 5/2015. PMCID: PMC4485934.
5.
Kapoor P, Bao Y, Xiao J, Luo J, Shen J, Peng, G and Shen X. Regulation of Mec1 kinase activity by the SWI/SNF chromatin remodeling complex. Genes & Development 29:591-602, 3/2015. PMCID: PMC4378192.
6.
Kapoor P, Chen M, Winkler DD, Luger K, Shen X. Evidence for monomeric actin function in INO80 chromatin remodeling. Nat Struct Mol Biol 20(4):426-32, 4/2013. e-Pub 3/2013. PMCID: PMC3618487.
7.
Jiang Y, Wang X, Bao S, Guo R, Johnson DG, Shen X, Li L. INO80 chromatin remodeling complex promotes the removal of UV lesions by the nucleotide excision repair pathway. Proc Natl Acad Sci U S A 107(40):17274-17279, 10/5/2010. e-Pub 9/20/2010. PMCID: PMC2951448.
8.
Falbo KB, Alabert C, Katou Y, Wu S, Han J, Wehr T, Xiao J, He X, Zhang Z, Shi Y, Shirahige K, Pasero P, Shen X. Involvement of a chromatin remodeling complex in damage tolerance during DNA replication. Nat Struct Mol Biol 16(11):1167-72, 11/2009. e-Pub 10/25/2009. PMCID: PMC2974178.
9.
Morrison AJ, Kim JA, Person MD, Highlang J, Xiao J, Wehr TS, Hensley S, Bao Y, Shen J, Collins SR, Weissman JS, Delrow J, Krogan NJ, Haber JE, Shen X. Mec1/Te11 phosphorylation of the INO80 chromatin remodeling complex influences DNA damage checkpoint responses. Cell 130(3):499-511, 8/2007. PMID: 17693258.
10.
Yu EY, Steinberg-Neifach O, Dandjinou AT, Kang F, Morrison AJ, Shen X, Lue NF. Regulation of telomere structure and functions by subunits of the INO80 chromatin remodeling complex. Mol Cell Biol 27(16):5639-49, 8/2007. e-Pub 6/2007. PMCID: PMC1952117.
11.
Keogh MC, Kim JA, Downey M, Fillingham J, Chowdhury D, Harrison JC, Onishi M, Datta N, Galicia S, Emili A, Lieberman J, Shen X, Buratowski S, Haber JE, Durocher D, Greenblatt JF, Krogan NJ. A phosphatase complex that dephosphorylates gammaH2AX regulates DNA damage checkpoint recovery. Nature 439(7075):497-501, 1/2006. PMID: 16299494.
12.
Morrison AJ, Highland J, Krogan NJ, Arbel-Eden A, Greenblatt JF, Haber JE, Shen X. INO80 and gamma-H2AX interaction links ATP-dependent chromatin remodeling to DNA damage repair. Cell 119(6):767-75, 12/17/2004. PMID: 15607974.
13.
Mizuguchi G, Shen X, Landry J, Wu WH, Sen S, Wu C. ATP-driven exchange of histone H2AZ variant catalyzed by SWR1 chromatin remodeling complex. Science 303(5656):343-8, 1/2004. PMID: 14645854.
14.
Shen X, Ranallo R, Choi E, Wu C. Involvement of actin-related proteins in ATP-dependent chromatin remodeling. Mol Cell 12(1):147-55, 7/2003. PMID: 12887900.
15.
Shen X, Xiao H, Ranallo R, Wu WH, Wu C. Modulation of ATP-dependent chromatin-remodeling complexes by inositol polyphosphates. Science 299(5603):112-4, 1/2003. PMID: 12434013.
16.
Shen X, Mizuguchi G, Hamiche A, Wu C. A chromatin remodelling complex involved in transcription and DNA processing. Nature 406(6795):541-4, 8/2000. PMID: 10952318.
17.
Shen X, Gorovsky MA. Linker histone H1 regulates specific gene expression but not global transcription in vivo. Cell 86(3):475-83, 8/1996. PMID: 8756729.
18.
Shen X, Yu L, Weir JW, Gorovsky MA. Linker histones are not essential and affect chromatin condensation in vivo. Cell 82(1):47-56, 7/1995. PMID: 7606784.

Invited Articles

1.
Kapoor P, Shen X. Mechanisms of nuclear actin in chromatin-remodeling complexes. Trends Cell Biol 24(4):238-46, 4/2014. e-Pub 11/2013. PMCID: PMC3995414.