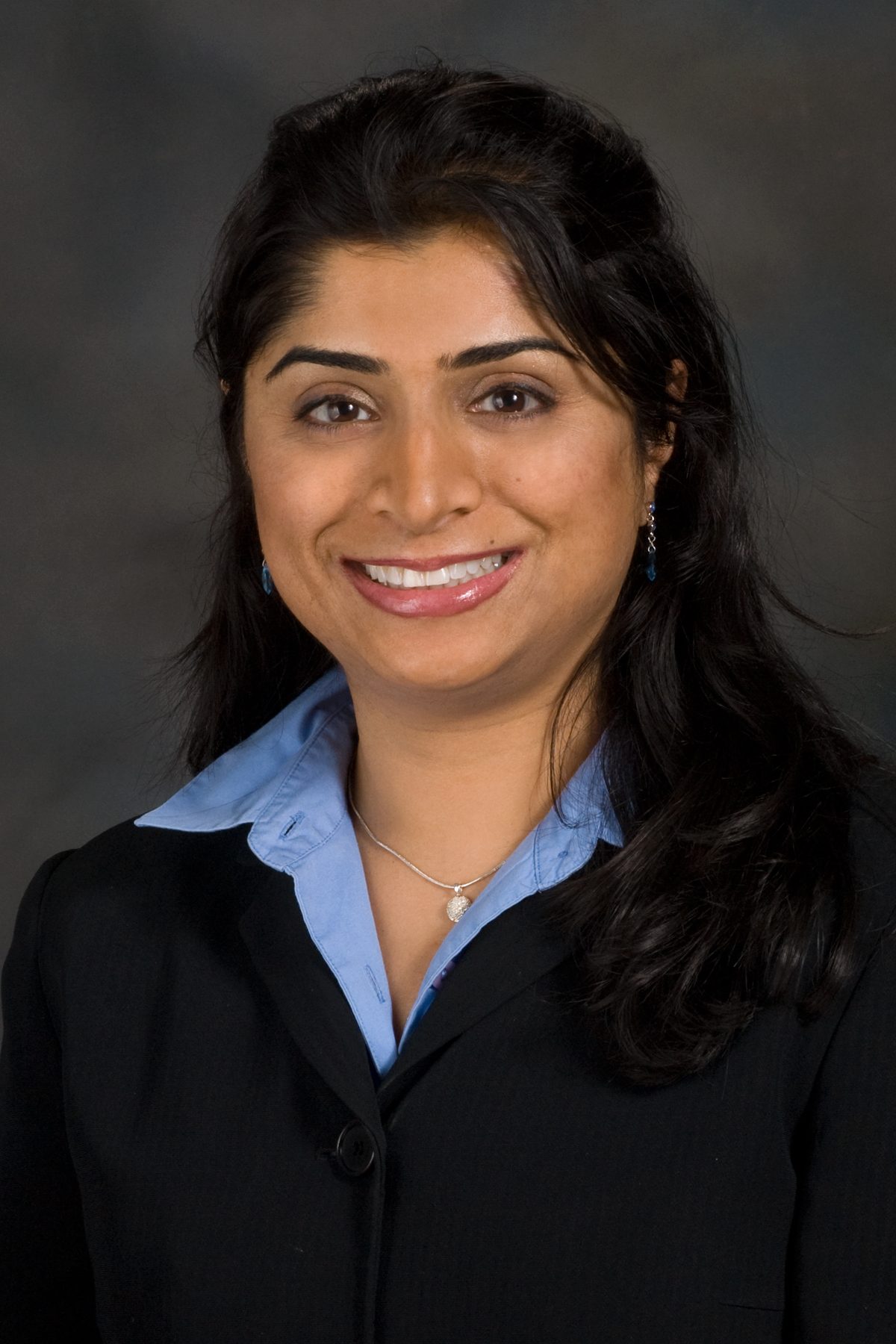 Brinda Rao Korivi, M.D., M.P.H.
Department of Diagnostic Radiology, Division of Diagnostic Imaging
About Dr. Rao Korivi
Dr. Rao Korivi is an Assistant Professor of Abdominal Imaging. After completion of a Body Imaging/MSK Fellowship at MD Anderson in 2007, she worked in private practice at River Oaks Imaging in Houston for approximately 2 years, and then has been part of the MD Anderson staff since 2009. Her academic interests include teaching. She coordinates the UT Houston resident lecture curriculum for the MD Anderson Abdominal Imaging faculty, and gives regular lectures to the medical students, residents, and fellows, and has given lectures at abdominal imaging QI meetings. Dr. Rao Korivi is a member of the CCMS institution Credentialing Committee. She holds adjunct appoints at the University of Houston and the Department of Allied Sciences.
Read More
Primary Appointment
Assistant Professor, Department of Diagnostic Radiology, Division of Diagnostic Imaging, The University of Texas MD Anderson Cancer Center, Houston, TX
Melanoma and Lymphoma Multidisciplinary Tumar Boards
Degree-Granting Education
| | |
| --- | --- |
| 2001 | Texas A&M Health Science Center College of Medicine, Houston, TX, USA, MD, Medicine |
| 1997 | University of Houston Health Science Center School of Public Health, Houston, TX, USA, MPH, Public Health |
| 1996 | Tulane University, New Orleans, LA, USA, BS, Cell and Molecular Biology |
Postgraduate Training
| | |
| --- | --- |
| 2006-2007 | Clinical Fellowship, Body Imaging and Musculoskeletal, The University of Texas MD Anderson Cancer Center, Houston, TX |
| 2002-2006 | Diagnostic Radiology Residency, University of Missouri-Columbia Hospitals, Columbia, MO |
| 2001-2002 | Internship, University of Missouri-Columbia Hospitals, Columbia, MO |
| | |
| --- | --- |
| 2006 | American Board of Radiology |
Society of Abdominal Radiology
Member, 2015 - Present
Society of Computed Tomography and Magnetic Resonance Imaging
Member, 2015 - Present
Texas Medical Association
Member, 2007 - Present
Harris County Medical Association
Member, 2007 - Present
American Roentgen Ray Society
Member, 2006 - Present
Radiological Society of North America
Member, 2006 - Present
American College of Radiology
Member, 2002 - Present
Peer-Reviewed Articles
Vicens RA, Jensen CT, Korivi BR, Bhosale PR

Malignant renal epithelioid angiomyolipoma with liver metastasis after resection: a case report with multimodality imaging and review of the literature J Comput Assist Tomogr 38 (4) :574-7, 2014. PMID: 24887578

Barrett MO, Anderson JT, Korivi BR, Vaslow D, Hoernschemeyer DG

Multilevel pediatric cervicothoracic intervertebral disc calcifications. Am J Orthop 37 (7) :E126-8, 2008. PMID: 18795190

Birnbaum M, Wright K, Korivi BR

Functional role for SP1 in the transcriptional amplification of a cell-cycle regulated histone H4 gene Biochemistry 34 (23) :7648-7658, 1995. PMID: 7779811
Invited Articles
Korivi BR, Faria de Castro S, Garg N, Elsayes KM, Qayyum A,, An update of practical CT adrenal imaging – what physicians need to know, 3 (12) , 2015
Abstracts
Rauch M, Bhosale P, Tamma E, Devine C, Korivi BR, Szklaruk J

Hepatobiliary vascular anatomy in the era of dual energy CT (DECT) Radiological Society of North America Scientific Assembly and Annual Meeting, 2014

Faria S, Sagebiel TL, Korivi BR, Gupta S, Devine CE, Patnana M

Metastatic melanoma: pictorial review of the usual and unusual faces of this serious tumor Radiological Society of North America Scientific Assembly and Annual Meeting, 2014

Kwatampora L, Cabanillas ME, Korivi BR, Fogelman D, Dadu R, Dalal S, Busaidy NL

Effect of cabozantinib on body composition in advanced thyroid cancer Endocrine Society Conference, 2014

Baiomy A, Amir Habra M, Morani AC, Korivi BR, Abdelsalam ME, Elsayes KM

Cushing syndrome; pathogenesis, diagnostic work and spectrum of imaging findings with pathologic correlation and impact on clinical management Radiological Society of North America Scientific Assembly and Annual Meeting, 2013
Book Chapters
Korivi BR, Paglario LC, Testicular germ cell tumors, In: Oncologic Imaging: A Multidisciplinary Approach, Elsevier Saunders: Philadelphia, 335-353, 2012