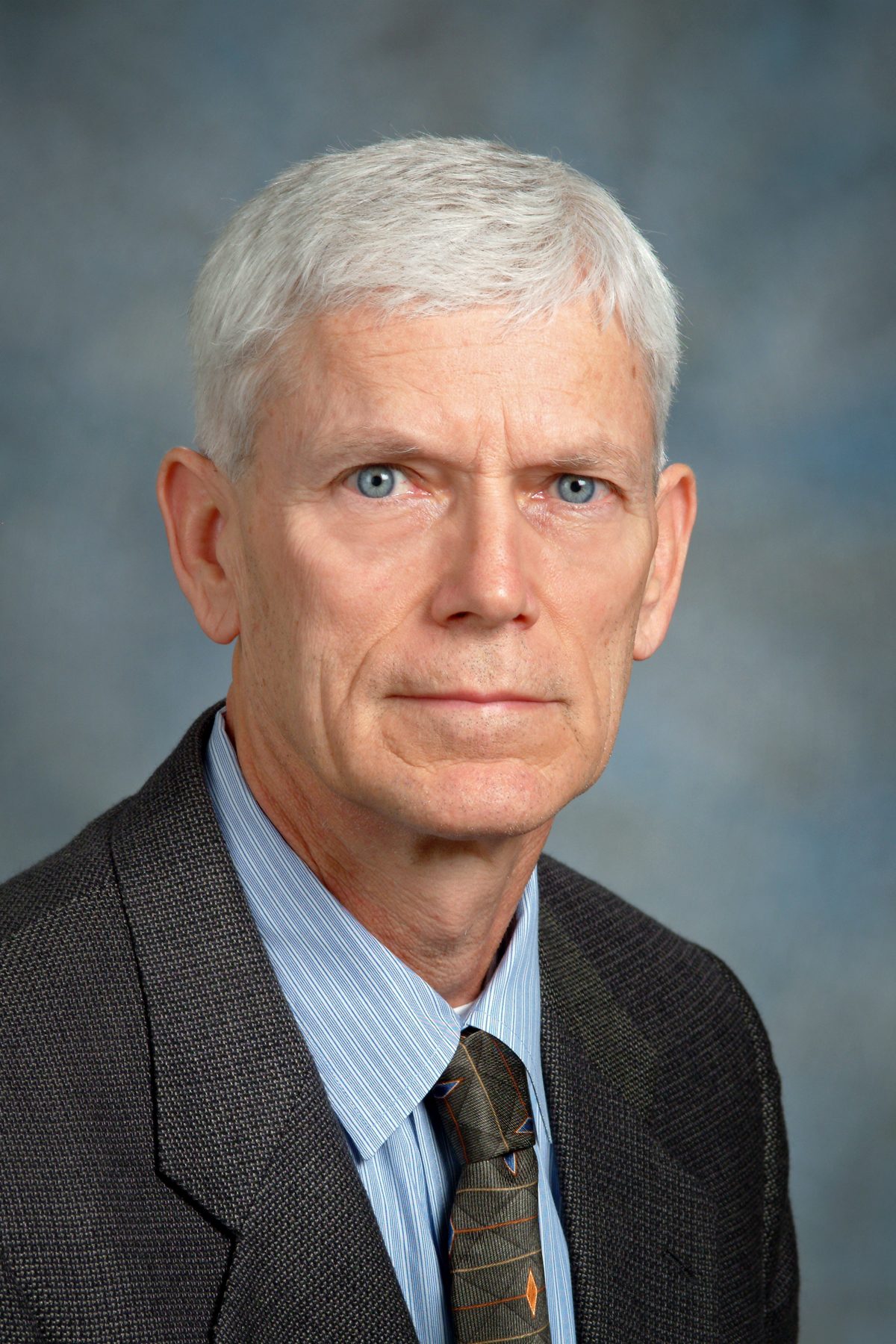 Jack W. Martin, D.D.S., M.S.
Department of Head and Neck Surgery, Division of Surgery
About Dr. Martin
Dr. Jack W. Martin obtained his D.D.S. degree at The University of Texas Dental Branch in Houston. He graduates Cum Laude from Texas Wesleyan College with a Bachelor of Science degree in Biology and Chemistry, followed by a Master of Science degree from The University of Texas Health Science Center in Biological Sciences. Dr. Martin completed his clinical residency in Prosthodontics from the Veterans Administration in Houston, in addition to a clinical residency in Maxillofacial Prosthetics and Dental Oncology at The University of Texas MD Anderson Hospital and Tumor Institute in 1978. Presently, he is a professor in the Department of Head and Neck Surgery and board certified prosthodontist and has served as Chief of the Section of Oral Oncology and Maxillofacial Prosthodontics from 1997 to 2007. From 1998 to 2010, Dr. Martin was program director of the Advanced Education Program in Maxillofacial Prosthetics and Oncologic Dentistry in the Department of Head and Neck Surgery (HNS), and continues to serve on the Teaching Program staff in Pediatric Dentistry at The University of Texas MD Anderson Cancer Center. Additionally, he served in the U.S. Army from 1968-1971. Dr. Martin has a joint appointment as Clinical Associate Professor in Otolaryngology with The University of Texas Medical Branch at Galveston and serves on numerous national scientific committees to include Chairman of the Awards Committee of the American College of Prosthodontics. His research efforts have included maxillofacial prosthetic rehabilitation, chemoprevention, and leukoplakia (premalignant) diagnostic testing. Dr. Martin has published extensively and have been recognized by the American Cancer Society as a Clinical Fellow.
Read More
Primary Appointment
Professor, Department of Head and Neck Surgery, Division of Surgery, The University of Texas MD Anderson Cancer Center, Houston, TX
Dual/Joint/Adjunct Appointment
Clinical Associate Professor, Department of Otolaryngology, The University of Texas Medical Branch at Galveston, John Sealy Hospital, Galveston, TX
Professor, Department of Department of Pediatric Dentistry, The University of Texas Houston Health Science Center Dental Branch, Houston, TX
Maxillofacial Prosthodontist, Texas Cleft Palate/Craniofacial Deformity Team, The University of Texas Health Science Center, Houston, TX
Degree-Granting Education
| | |
| --- | --- |
| 1982 | The University of Texas Health Science Center, Houston, TX, USA, MS, Biological Sciences |
| 1978 | The University of Texas Dental Branch, Houston, TX, USA, DDS, Doctor of Dental Surgery |
| 1973 | Texas Wesleyan College, Fort Worth, TX, USA, BS, Biology/Chemistry |
Postgraduate Training
| | |
| --- | --- |
| 1980-1981 | American Cancer Society Fellow, Maxillofacial Prosthetics/Dental Oncology, The University of Texas System Cancer Center, M.D. Anderson Hospital and Tumor Institute, Houston, TX |
| 1978-1978 | Clinical Residency, Prosthodontics, Department of Dentistry, Veterans Administration Hospital, Houston, TX |
| 1978-1980 | Clinical Residency, Maxillofacial Prosthetics/Dental Oncology, The University of Texas System Cancer Center, M.D. Anderson Hospital and Tumor Institute, Houston, TX |
| | |
| --- | --- |
| 1991 | Diplomate, American Board of Prosthodontics |
Academic Appointments
Professor, Teaching Program Staff, Department of Pediatric Dentistry, The University of Texas Houston Health Science Center, Houston, TX, 2006 - Present
Clinical Professor, The University of Texas Medical Branch at Galveston, John Sealy Hospital, Galveston, TX, 1989 - 2012
Administrative Appointments/Responsibilities
Program Director, Maxillofacial Prosthetics and Oncologic Dentistry Fellowship Program, Department of Head and Neck Surgery, The University of Texas MD Anderson Cancer Center, Houston, TX, 1998 - 2010
| | |
| --- | --- |
| 1992 | Oncology Times Citation, Cancer Bulletin, "Oral and Dental Care Associated with Cancer Therapy" |
| 1985 | Who's Who in Cancer Professionals and Facilities (1st Edition) |
| 1977 | Highest Scholastic Average - Xi Psi Phi Fraternity, The University of Texas Dental Branch |
| 1975 | Graduated Cum Laude, Texas Wesleyan College |
| 1968 | Vietnam Campaign Medal (3 Clusters) |
International Society for Maxillofacial Rehabilitation
Member, 2001 - Present
American Academy of Maxillofacial Prosthetics
Education Committee, 1996 - Present
Peer-Reviewed Articles
Ch'ng S, Skoracki RJ, Selber JC, Yu P, Martin JW, Hofstede TM, Chambers MS, Liu J, Hanasono MM

Osseointegrated Implant Based Dental Rehabilitation in Head and Neck Reconstruction Patients Head Neck 38 Suppl 1:E321-7, 2016. e-Pub 2015. PMID: 25546139

Artopoulou II, Martin JW, Chambers MS

Prosthodontic Management and Treatment Considerations for an HIV-Positive Patient with a Nonhealing Lesion of the Maxilla: A Clinical Case History Report Int J Prosthodont 29 (4) :354-6, 2016. PMID: 27479341

William WN, Papadimitrakopoulou V, Lee JJ, Mao L, Cohen EE, Lin HY, Gillenwater AM, Martin JW, Lingen MW, Boyle JO, Shin DM, Vigneswaran N, Shinn N, Heymach JV, Wistuba II, Tang X, Kim ES, Saintigny P, Blair EA, Meiller T, Gutkind JS, Myers J, El-Naggar A, Lippman SM

Erlotinib and the Risk of Oral Cancer: The Erlotinib Prevention of Oral Cancer (EPOC) Randomized Clinical Trial. JAMA Oncol 2 (2) :1-8, 2016. e-Pub 2015. PMID: 26540028

McGovern SL, Williams MD, Weber RS, Sabichi A, Chambers MS, Martin JW, Chao KS

Three synchronous HPV-associated squamous cell carcinomas of Waldeyer's ring: Case report and comparison with Slaughter's model of field cancerization Head Neck 32 (8) :1118-24, 2010. e-Pub 2009. PMID: 19572386

Oh HK, Chambers MS, Martin JW, Lim HJ, Park HJ

Osteoradionecrosis of the Mandible: Treatment Outcomes and Factors Influencing the Progress of Osteoradionecrosis J Oral Maxillofac Surg 67 (7) :1378-86, 2009. PMID: 19531406

Papadimitrakopoulou VA, Lee JJ, William WN, Martin JW, Thomas M, Kim ES, Khuri FR, Shin DM, Feng L, Hong WK, Lippman SM

Randomized trial of 13-cis retinoic acid compared with retinyl palmitate with or without beta-carotene in oral premalignancy J Clin Oncol 27 (4) :599-604, 2009. e-Pub 2008. PMID: 19075276

Artopoulou II, Martin JW, Suchko GD

Prosthodontic rehabilitation of a 10-year-old ectodermal dysplasia patient using provisional implants Pediatr Dent 31 (1) :52-7, 2009. PMID: 19320260

Gerngross PJ, Chambers MS, Martin JW

Oral rehabilitation of a mandibular discontinuity defect: A clinical report Tex Dent J 125 (5) :438-41, 2008. PMID: 18561799

Crosby MA, Martin JW, Robb GL, Chang DW

Pediatric Mandibular Reconstruction Using a Vascularized Fibula Flap Head Neck 30 (3) :311-9, 2008. PMID: 17685454

Chambers MS, Tomsett KL, Artopoulou II, Garden AS, El-Naggar AK, Martin JW, Keene HJ

Salivary flow rates measured during radiation therapy in head and neck cancer patients: a pilot study assessing salivary sediment formation J Prosthet Dent 100 (2) :142-6, 2008. PMID: 18672129

Ortegon SM, Martin JW, Lewin JS

A Hollow Delayed Surgical Obturator for a Bilateral Subtotal Maxillectomy Patient: A Clinical Report J Prosthet Dent 99 (1) :14-8, 2008. PMID: 18182180

Lippman SM, Lee JJ, Martin JW, El-Naggar AK, Xu X, Shin DM, Thomas M, Mao L, Fritsche HA, Zhou X, Papadimitrakopoulou V, Khuri FR, Tran H, Clayman GL, Hittelman WN, Hong WK, Lotan R

Fenretinide activity in retinoid-resistant oral leukoplakia Clin Cancer Res 12 (10) :3109-14, 2006. PMID: 16707609

Martin JW, Tselios N, Chambers MS

Treatment strategy for patients with ectodermal dysplasia: a case report J Clin Pediatr Dent 29 (2) :113-8, 2005. PMID: 15719913

Artopoulou II, Higuera S, Martin JW, Stal S, Chambers MS

Postsurgical use of prosthetic palatal appliances. Two case reports J Clin Pediatr Dent 30 (2) :105-8, 2005. PMID: 16491962

Tomsett KL, Chambers MS, Martin JW, Gillenwater AM, Lemon JC

A technique for the fabrication of an immediate mandibular surgical stent securing a skin graft J Prosthet Dent 93 (4) :395-7, 2005. PMID: 15798691

Lemon JC, Kiat-Amnuay S, Gettleman L, Martin JW, Chambers MS

Facial prosthetic rehabilitation: preprosthetic surgical techniques and biomaterials Curr Opin Otolaryngol Head Neck Surg 13 (4) :255-62, 2005. PMID: 16012251

Chambers MS, Keene HJ, Toth BB, Lemon JC, Gallagher SC, Martin CG, Martin JW

Mutans streptococci in xerostomic cancer patients after pilocarpine therapy: a pilot study Oral Surg Oral Med Oral Pathol Oral Radiol Endod 99 (2) :180-4, 2005. PMID: 15660089

Chambers, Su JM, Keene HJ, Goldschmidt M, Martin JW

Inhibitory effect of mentholyptus lozenge on a human strain of Streptococcus mutans in vitro: A pilot study (Featured Article) J Greater Houston Dental Society 76:25-27, 2004

Mulshine JL, Atkinson JC, Greer RO, Papadimitrakopoulou VA, Van Waes C, Rudy S, Martin JW, Steinberg SM, Liewehr DJ, Avis I, Linnoila RI, Hewitt S, Lippman SM, Frye R, Cavanaugh PF

Randomized, double-blind, placebo-controlled phase IIb trial of the cyclooxygenase inhibitor ketorolac as an oral rinse in oropharyngeal leukoplakia Clin Cancer Res 10 (5) :1565-73, 2004. PMID: 15014005

Oh HK, Chambers MS, Garden AS, Wong PF, Martin JW

Risk of osteoradionecrosis after extraction of impacted third molars in irradiated head and neck cancer patients J Oral Maxillofac Surg 62 (2) :139-44, 2004. PMID: 14762744

Lemon JC, Brignoni RA, Collard SM, Martin JW, Powers JM, Chambers MS

In vitro effect of microwave irradiation on the retentive force of magnets J Prosthet Dent 91 (4) :368-73, 2004. PMID: 15116039

Chambers MS, Garden AS, Kies MS, Martin JW

Radiation-induced xerostomia in patients with head and neck cancer: pathogenesis, impact on quality of life, and management Head Neck 26 (9) :796-807, 2004. PMID: 15350026

Toth BB, Martin JW, Chambers MS, Robinson KA, Andersson BS

Oral candidiasis: a morbid sequela of anticancer therapy Tex Dent J 115 (6) :24-9, 1998. PMID: 9667209

Chambers MS, Lemon JC, Martin JW, Wesley PJ

A hybrid-mold technique for fabricating facial prostheses J Prosthet Dent 75 (1) :53-5, 1996. PMID: 8850452

King GE, Martin JW

Complete dentures for the obturator patient Dent Clin North Am 40 (1) :217-37, 1996. PMID: 8635623

Martin JW, Lemon JC, Schusterman MA

Oral and dental rehabilitation after mandible reconstruction Operative Techniques in Plastic and Reconstructive Surgery 3:264-271, 1996

Lemon JC, Martin JW, Chambers MS, Wesley PJ

Technique for magnet replacement in silicone facial prostheses J Prosthet Dent 73 (2) :166-8, 1995. PMID: 7722933

Martin JW, Chambers MS, Lemon JC, Toth BB, Helfrick JF

Prosthodontic and surgical considerations for pediatric patients requiring maxillectomy Pediatr Dent 17 (2) :116-21, 1995. PMID: 7603905

Lemon JC, Martin JW, Wesley PJ, King GE

Use of nonconductive tubing for nasal stent fabrication J Prosthet Dent 71 (3) :301-2, 1994. PMID: 8164174

Martin JW, Austin JR, Chambers MS, Lemon JC, Toth BB

Postoperative care of the maxillectomy patient ORL Head Neck Nurs 12 (3) :15-20, 1994. PMID: 8564764

Martin JW, Lemon JC, King GE

Maxillofacial restoration after tumor ablation Clin Plast Surg 21 (1) :87-96, 1994. PMID: 8112016

Lippman SM, Batsakis JG, Toth BB, Weber RS, Lee JJ, Martin JW, Hays GL, Goepfert H, Hong WK

Comparison of low-dose isotretinoin with beta carotene to prevent oral carcinogenesis N Engl J Med 328 (1) :15-20, 1993. PMID: 8416267

Lemon JC, Martin JW, Wesley PJ, King GE

Technique for controlling the thickness of a facial prosthesis when an acrylic resin core is used J Prosthet Dent 70 (5) :447-8, 1993. PMID: 8254549

King GE, Martin JW, Lemon JC, Schusterman MA, Reece GP

Maxillofacial prosthetic rehabilitation combined with plastic and reconstructive surgery Compendium 14 (11) :1390, 1393-4, 1396-9, 1993. PMID: 8620376

Lemon JC, Martin JW, King GE

Repair of urethane silicone prostheses J Prosthet Dent 69 (3) :344-5, 1993. PMID: 8445571

Reece GP, Martin JW, Lemon JC, Jacob RF

Mandible fragment fixation during reconstruction: the splint-and-plate technique Ann Plast Surg 31 (2) :128-33, 1993. PMID: 8215127

Martin JW, Lemon JC, Jacobsen ML, Papadopoulos G, King GE

Extraoral retention of an obturator prosthesis J Prosthodont 1 (1) :65-8, 1992. PMID: 1308225

Dever LL, Martin JW, Seaworth B, Jorgensen JH

Varied presentations and responses to treatment of infections caused by Mycobacterium haemophilum in patients with AIDS Clin Infect Dis 14 (6) :1195-200, 1992. PMID: 1623075

Lemon JC, Martin JW, King GE

A flasking technique for microwave processing of silicone prostheses J Prosthet Dent 68 (3) :545-8, 1992. PMID: 1432779

Nakamura SH, Martin JW, King GE, Kramer DC

The labial plate major connector in the partial mandibulectomy patient J Prosthet Dent 62 (6) :673-5, 1989. PMID: 2685259

Barrett NV, Martin JW, Jacob RF, King GE

Physical therapy techniques in the treatment of the head and neck patient J Prosthet Dent 59 (3) :343-6, 1988. PMID: 3279193

Martin JW, Jacob RF, King GE

Boxing the altered cast impression for the dentate obturator by using plaster and pumice J Prosthet Dent 59 (3) :382-4, 1988. PMID: 2831353

Martin JW, Shupe RJ, Jacob RF, King GE

Mandibular positioning prosthesis for the partially resected mandibulectomy patient J Prosthet Dent 53 (5) :678-80, 1985. PMID: 3858532

Martin JW, Ganz SD, King GE, Jacob RF, Kramer DC

Cranial implant modification J Prosthet Dent 52 (3) :414-6, 1984. PMID: 6592339

Martin JW, Jacob RF, Larson DL, King GE

Surgical stents for the head and neck cancer patient Head Neck Surg 7 (1) :44-6, 1984. PMID: 6386750

Martin JW, King GE

Framework retention for maxillary obturator prostheses. J Prosthet Dent 51 (5) :669-72, 1984. PMID: 6374123

Rambach SC, Martin JW, King GE, Kramer DC

Fitting removable partial denture frameworks to the master cast prior to try-in appointment J Prosthet Dent 52 (2) :308, 1984. PMID: 6381717

Teichgraeber J, Larson DL, Castaneda O, Martin JW

Skin grafts in intraoral reconstruction. A new stenting method Arch Otolaryngol 110 (7) :463-7, 1984. PMID: 6732589

King GE, Martin JW

Prosthodontic care of patients receiving chemotherapy and irradiation to the head and neck Curr Probl Cancer 7 (10) :43-50, 1983. PMID: 6342975

King GE, Martin JW, Munson TJ

Functional mandibular surgical stents: use in primary reconstruction of the cancer patient J Prosthet Dent 49 (2) :217-9, 1983. PMID: 6338219

King GE, Martin JW

Cast circumferential and wire clasps for obturator retention J Prosthet Dent 49 (6) :799-802, 1983. PMID: 6348262

Toth BB, Fleming TJ, Lomba JA, Martin JW

Angiosarcoma metastatic to the maxillary tuberosity gingiva Oral Surg Oral Med Oral Pathol 52 (1) :71-4, 1981. PMID: 6944682

Artopoulou II, Chambers MS, Petsinis V, Martin JW

Placement of split-thickness skin graft in a maxillectomy defect: An alternative approach J Oral Maxillofac Surg
Invited Articles
Chambers MS, Martin JW, Fleming TJ, Garden AS, Prevention and treatment of oral complications associated with radiation therapy:1-4, 1996
King g, Martin JW, Chambers MS, Interim Obturators. In: Beumer J, Zlotolow I, Esposito S (eds). Proceedings of the 1st International Congress on Maxillofacial Prosthetics, 1:32-35, 1995
King, Martin JW, Lemon JC, Schusterman MA, Reece GP, Maxillofacial prosthetic rehabilitation combined with plastic and reconstructive surgery, 8:1-11, 1993
Toth, Martin JW, Fleming TJ, Oral and dental care associated with cancer therapy, 43:397-402, 1991
Toth BB, Martin JW, Fleming TJ, Oral complications associated with cancer therapy. An MD Anderson Cancer Center experience, 17 (7 (Pt 2)) :508-15, 1990
King G, Martin JW, The Co2 laser: It's use in removing benign oral lesions, 41:251-252, 1989
Martin JW, Jacob RF, King GE, Kramer DC, Dental prostheses utilized in rehabilitation of the oral cancer surgical patient:8, 1983
Martin JW, Lomba JA, King GE, Maxillofacial prosthetics and oral surgery for the head and neck cancer patient:34-48, 1982
Book Chapters
Hofstede TM, Martin JW, Lemon JC, Chambers MS, Dental Oncology and Maxillofacial Prosthetics, In: Head and Neck Cancer: A Multidisciplinary Approach, 4, Lippincott Williams and Wilkins: Philadelphia, 185-202, 2013
Chambers MS, Hofstede TM, Jacob RF, Martin JW, Montgomery PC, Wesley PJ, Prosthetic Rehabilitation of the Head & Neck, In: Cutaneous Malignancy of the Head and Neck: A Multidisciplinary Approach, 1st Edition, Plural Publishing: San Diego, California, 587-599, 2011
Chambers MS, Garden AS, Martin JW, Kies MS, Weber RS, Lemon JC, Oral and Orofacial Considerations in Oncology, In: Medical Care of Cancer Patients, BC Decker, Inc.: Shelton, CT, 307-319, 2009
Hofstede TM, Jacob RF, Montgomery PC, Wesley PJ, Martin JW, Chambers MS, Prosthetic Rehabilitation of Patients Undergoing Skull Base Surgery, In: Comprehensive Management of Skull Base Tumors, 1st Edition, Informa Publishing: New York, 147-155, 2008
Chambers MS, Garden AS, Manzullo EF, Lemon JC, Martin JW, Xerostomia and Mucositis, In: Oral Cancer - Diagnosis, Management, and Rehabilitation, 1st Edition, Thieme Medical Publishing: New York, 288-295, 2007
Martin JW, Lemon JC, Chambers MS, Oral prosthetic rehabilitation for the patient with head and neck cancer, In: Oral Cancer: Diagnosis, Management, and Rehabilitation, Thieme Medical Publishing: New York, 278-287, 2007
Chambers MS, Martin JW, Fife CE, Garden AS, Gerngross PJ, Lemon JC., Osteoradionecrosis, In: Oral Cancer, Thieme Medical Publishing: New York, 296-303, 2007
Chambers MS, Lemon JC, Martin JW, Surgical Techniques to Enhance Prosthetic Rehabilitation, In: Head and Neck Surgery – Otolaryngology, 4th Edition, Lippincott Williams & Wilkins: Philadelphia, 1853-1865, 2006
Chambers MS, Garden AS, Lemon JC, Kies MS, Martin JW, Oral complications of the cancer treatment, In: Oral Care in Advanced Disease, Oxford University Press: Oxford, 171-184, 2005
Martin JW, Chambers MS, Lemon JC, Dental Oncology and Maxillofacial Prosthetics, In: Head and Neck Cancer: A Multidisciplinary Approach, 3, Lippincott Williams and Wilkins: Philadelphia, 115-129, 2004
Chambers MS, Lemon JC, Martin JW, Garden AS, Toth BB, Oral rehabilitation of patients with head and neck cancer, In: Cancer of the Head and Neck, 4, W. B. Saunders: Philadelphia, 671-706, 2003
Martin JW, Chambers MS, Jacob RF, Toth BB, Lemon JC, Principles of Oncologic Dentistry, In: Multidisciplinary Care of Head and Neck Cancer, 1, 2002
Martin JW, Lemon JC, Chambers MS, Surgical Techniques to Enhance Prosthetic Rehabilitation: Oral and Dental Oncologic Principles, In: Head and Neck Surgery-Otolaryngology, 3, Lippincott-Raven Company: Philadelphia, 1597-1606, 2001
Martin JW, Chambers MS, Fleming TJ, Lemon JC, Prosthetic rehabilitation of the nasal and paranasal sinus area, In: Comprehensive Management of Head and Neck Tumors, 2nd Edition, W B Saunders Company: Philadelphia, 608-624, 1999
Martin JW, Lemon JC, Chambers MS., Surgical Techniques to Enhance Prosthetic Rehabilitation: Oral and Dental Oncologic Principles, In: Head and Neck Surgery-Otolaryngology, 2nd Edition, Lippincott-Raven Company: Philadelphia, 1855-1868, 1998
Lemon JC, Chambers MS, Martin JW, Prosthetic rehabilitation of patients with advanced nonmelanoma skin cancer, In: Clinics in Plastic Surgery, W B Saunders Company: Philadelphia, 797-816, 1997
Lemon JC, Martin JW, Prosthetic rehabilitation, In: Basal and Squamous Cell Skin Cancers of the Head and Neck, 8th Edition, Williams & Wilkins: Baltimore, 305-312, 1996
Martin JW, Lemon JC, King GE, Oral and facial restoration with prosthetics, In: Reconstructive Plastic Surgery for Cancer, Mosby: St. Louis, 130-138, 1996