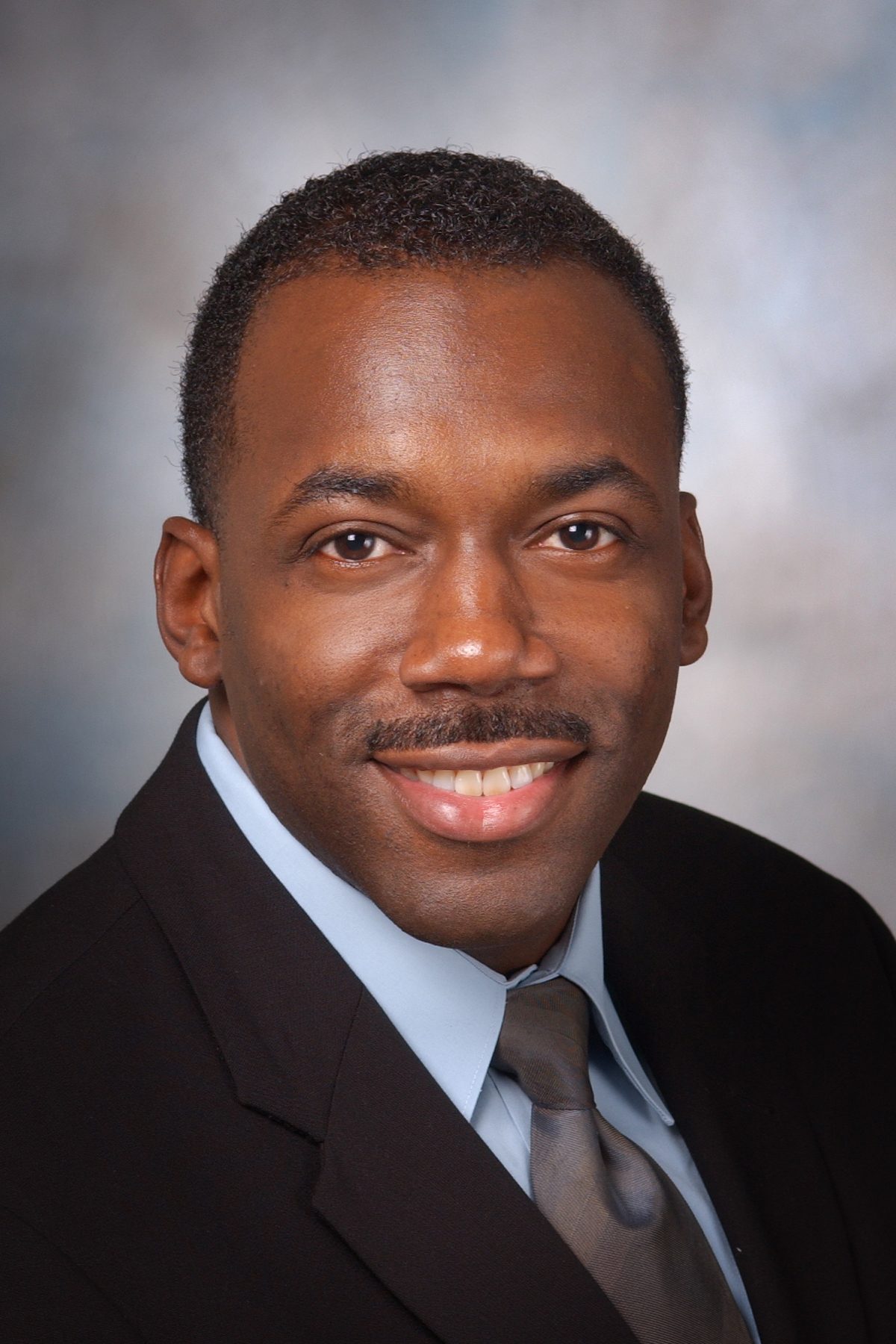 Stephen E. McRae, M.D.
Department of Interventional Radiology, Division of Diagnostic Imaging
About Dr. McRae
Dr. Stephen McRae joined MD Anderson in 2003 as an Assistant Professor in the Section of Interventional Radiology, Division of Diagnostic Imaging. He was appointed Fellowship Program Director in 2007 and was subsequently promoted to Associate Professor in 2011. Dr. McRae came to MD Anderson Cancer Center after completing his Clinical Fellowship in Vascular and Interventional Radiology at Northwestern University Medical School in Chicago, IL. Dr. McRae's research interests are in percutaneous nonvascular interventions and patient education/outcomes respectively. After being appointed Director of the Interventional Radiology Fellowship Program, Dr. McRae has devoted most of his time and effort to building a prestigious program which seeks to provide a unique focus on oncologic applications, while insuring a comprehensive interventional training experience through rotation partnerships with local academic and private hospitals. Dr. McRae continues to work closely with the interventional department house staff to promote employee and patient education through such endeavors as publication of patient education videos, leading staff education efforts, and acting as the department liaison for faculty maintenance of certification.
Read More
Primary Appointment
Associate Professor, Department of Department of Interventional Radiology, Division of Diagnostic Imaging, The University of Texas MD Anderson Cancer Center, Houston,, TX
Dual/Joint/Adjunct Appointment
Assistant Professor, Department of Department of Diagnostic and Interventional Imaging, The University of Texas Medical School at Houston, Houston, TX
Degree-Granting Education
| | |
| --- | --- |
| 1997 | University of Virginia School of Medicine, Charlottesville, VA, USA, MD, Medicine |
| 1992 | Washington University, St. Louis, MO, USA, BA, Biology |
Postgraduate Training
| | |
| --- | --- |
| 2002-2003 | Clinical Fellowship, Vascular and Interventional Radiology, Northwestern University Medical School, Chicago, IL |
| 1998-2002 | Clinical Residency, Diagnostic Radiology, The University of Texas-Houston Medical School; The University of Texas MD Anderson Cancer Center, Houston, TX |
| 1997-1998 | Clinical Internship, Transitional Medicine, Deaconess Hospital, St. Louis, MO |
| | |
| --- | --- |
| 2005 | American Board of Radiology, Certification of Added Qualification in Vascular and Interventional Radiology |
| 2002 | American Board of Radiology |
Academic Appointments
Associate Professor, Department of Diagnostic Radiology, Division of Diagnostic Imaging, The University of Texas MD Anderson Cancer Center, Houston, TX, 2011 - 2013
Assistant Professor, Department of Department of Diagnostic Radiology, Division of Division of Diagnostic Imaging, The University of Texas MD Anderson Cancer Center, Houston, TX, 2003 - 2011
National Medical Association
Member, 2007 - Present
Association of Program Directors in Interventional Radiology
Member, 2006 - Present
Radiological Society of North America (RSNA)
Member, 2006 - Present
Society of Interventional Radiology
Member, 2006 - Present
Peer-Reviewed Articles
Abstracts
Sabir S, Choi H, Ward J, Ahrar K, McRae SE,

Transgluteal MR-guided prostate biopsy: Results of a freehand technique in a closed 1.5T MRI. J Vasc Interv Radiol 24 (4S) :S176, 2013

Kuban JD, Philip AS, Chen GJ, Joseph Jr E, Tam A, Wallace MJ, Avritscher R, Ahrar JU, Ahrar K, Murthy R, Mahvash A, McRae SE, Gupta S

Effect of needle size on pneumothorax and chest tube placement rates in CT-guided percutaneous lung biopsies performed using a coaxial method: a large single-center study. J Vasc Interv Radiol Supplement 23 (3S) :S27-S28, 2012

Ahrar J, Gupta S, Ensor J, Ahrar K, Kumar M, Madoff DC, Wallace MJ, Murthy R, McRae S, Hicks ME

Response and survival after hepatic artery chemoembolization in patients with melanomas metastatic to the liver. J Vasc Interv Radiol 18 (1) :S57, 2007

Wallace MJ, Murthy R, Kamat P, Gupta S, Hicks ME, Ahrar K, Madoff DC, McRae S,

C-arm CT: Oncologic experience with hepatic arterial interventions. Radiological Society of North America Scientific Assembly and Annual Meeting Program 2006 (#SSC02-02) 92nd Radiological Society of North America Scientific Assembly and Annual Meeting, 2006

Kobayashi K, Gupta S, Trent J, Ahrar K, Wallace MJ, Madoff DC, Murthy R, McRae S, Hicks ME

Hepatic artery chemoembolization in patients with metastatic gastrointestinal stromal tumors refractory to imatinib. J Vasc Interv Radiol (17) :S77-78, 2006

Kobayashi K, Gupta S, Wallace MJ, Ahrar K, Madoff DC, Hicks ME, Murthy R, McRae S,

Preoperative transarterial embolization of hypervascular spinal tumors vascular anatomy, techniques and clinical outcomes {Abstract LL-NR4781}.In: Radiological Society of North America Scientific Assembly and Annual Meeting. 92nd Radiological Society of North America Scientific Assembly and Annual Meeting, 2006

Murthy R, Gupta S, Madoff DC, Nunez RF, Yao J, Szklaruk J, Ahrar K, Wallace MJ, McRae SE, Hicks ME

Feasibility of hepatic arterial therapy with yttrium-90 microspheres, SIR-spheres, in metastatic neuroendocrine neoplasia with hepatic dominant progression after failure of multiple systemic and hepatic artery therapies. 91st Radiological Society of North America Annual Meeting, 2005
Book Chapters
Stafford RJ,McRae SE, Ahrar K, MRI-Guided Prostate Biopsy, In: Percutaneous Image Guided Biopsy, Springer Science+Business Media: New York, NY, 2013
Wallace MJ,McRae SE, Interventional radiology in the management of postoperative complications., In: Pancreatic Cancer, Jones and Bartlett, 345-355, 2005
| | |
| --- | --- |
| Title: | Cellular and molecular biology |
| Funding Source: | NIH Research Grant |
| Role: | Principal Investigator |
| | |
| --- | --- |
| Title: | Utilization of a multimedia tool to improve communication, patient education and quality: A pilot study |
| Funding Source: | Mike Hogg Foundation |
| Role: | Principal Investigator |