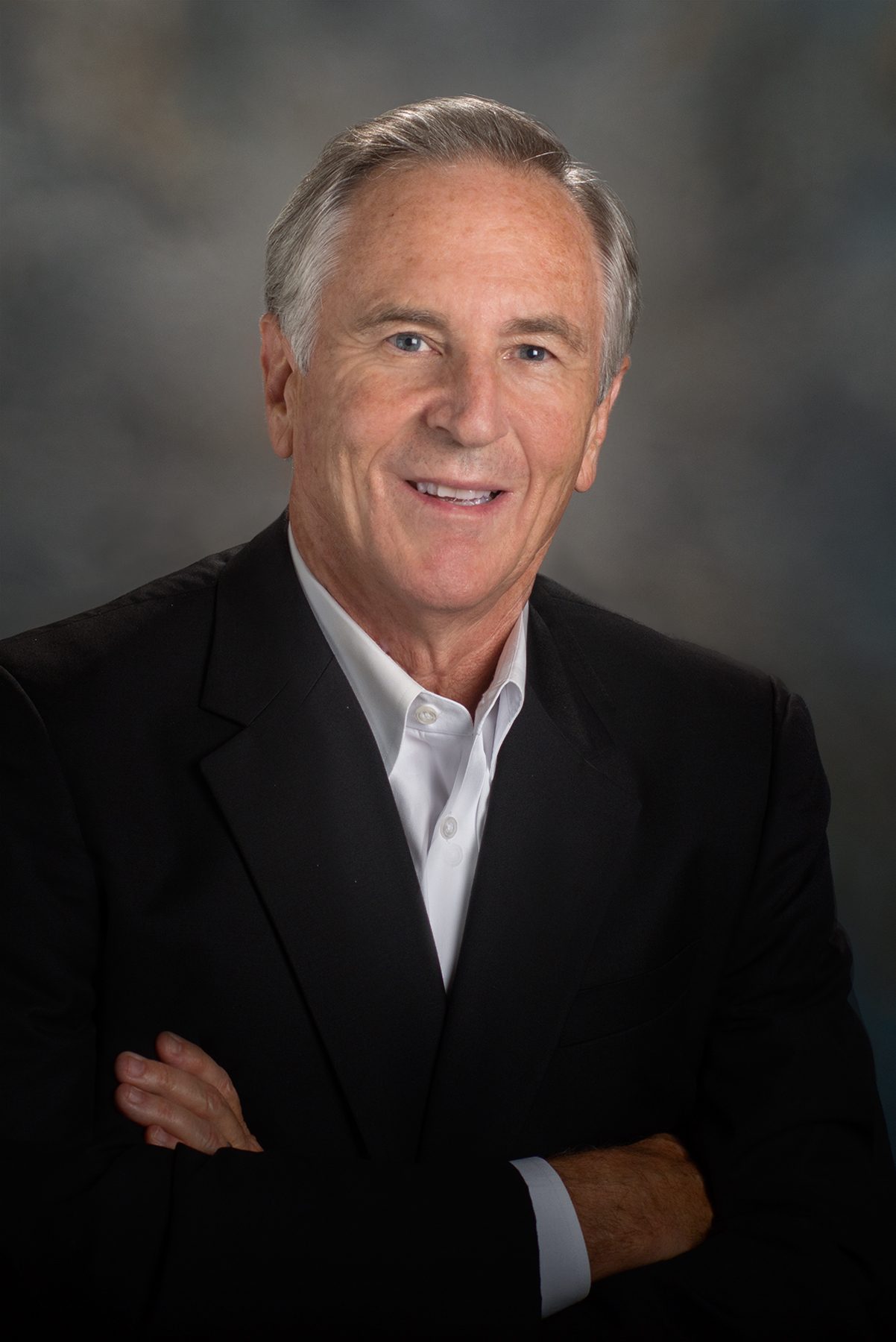 Warren L. Holleman, Ph.D.
Department of Behavioral Science, Division of Cancer Prevention and Population Sciences
About Dr. Holleman
Warren Lee Holleman, Ph.D. is Professor of Behavioral Science and Director of the Program on Faculty Health & Well-Being at The University of Texas MD Anderson Cancer Center.

From 1989 to 2009 Dr. Holleman served on the faculty of Baylor College of Medicine where he taught behavioral science, medical humanities, and medical ethics and developed two community health centers for Houston's homeless. He also founded and directed the Compassion and the Art of Medicine lecture and performing arts series, now in its 25th year. Dr. Holleman's seminar, "Nurturing the Spirit of the Healer: Managing the Ethical and Emotional Demands of the Helping Professions," has been presented in 26 cities throughout the United States. Dr. Holleman has been lead author of articles in JAMA, Lancet, Nature, Academic Medicine and numerous other journals. He served as co-editor of Fundamentals of Clinical Practice: A Textbook on the Patient, Doctor, and Society, and author of The Human Rights Movement: Western Values and Theological Perspectives. Dr. Holleman holds an A.B. in history from Harvard University, an M.A. and Ph.D. in Religious Studies from Rice University, and an M.A in Marriage and Family Therapy from the University of Houston-Clear Lake. He completed a fellowship in "Medical Ethics, Medical Humanities, and Primary Care Medicine" at Baylor College of Medicine. Dr. Holleman is a licensed marriage and family therapist and an American Association of Marriage and Family Therapy-Approved Supervisor. When not in the office, Dr. Holleman enjoys spending time with his family and numerous hobbies including playwriting, story-telling, trail running, mountain biking, swimming, and fishing.
Read More
Primary Appointment
Professor, Department of Behavioral Science, The University of Texas MD Anderson Cancer Center, Houston, TX
Director, Faculty Health & Well-Being Program, The University of Texas MD Anderson Cancer Center, Houston, TX
Degree-Granting Education
| | |
| --- | --- |
| 1996 | University of Houston - Clear Lake, Houston, USA, M.A., Marriage and Family Therapy |
| 1986 | Rice University, Houston, USA, Ph.D., Religious Studies |
| 1984 | Rice University, Houston, USA, M.A., Religious Studies |
| 1977 | Harvard University, Cambridge, USA, A.B., History |
Postgraduate Training
| | |
| --- | --- |
| 1995-1996 | Intern, Marriage and Family Therapy, Baylor College of Medicine, Houston, TX |
| 1987-1988 | Fellowship, Ethics, Humanities and Family Medicine, Baylor College of Medicine, Houston, TX |
| | |
| --- | --- |
| 2008 | Matthew A. Carter Memorial Lecturer, Baylor College of Medicine |
| 2003 | Fulbright & Jaworski L.L.P. Faculty Excellence Award, Baylor College of Medicine |
| 2003 | Academy of Distinguished Educators, Baylor College of Medicine |
Texas Association for Marriage and Family Therapy, TX
Board of Directors, 2009 - 2013
American Association for Marriage and Family Therapy
Clinical Member, 1996 - Present
Texas Association for Marriage and Family Therapy, TX
Member, 1996 - Present
Houston Association for Marriage and Family Therapy, Houston, TX
Member, 1996 - Present
Peer-Reviewed Articles
Kuerer HM, Holleman WL

The health and well-being of American surgery Ann Surg 255 (4) :634-6, 2012. PMID: 22367449

Davis LR, Weller NF, Jadhav M, Holleman WL

Dietary intake of homeless women residing at a transitional living center JHCPU 19 (3) :952-62, 2008. PMID: 18677082

Holleman WL, Bray JH, Davis L, Holleman MC

Innovative ways to address the mental health and medical needs of marginalized patients: Collaborations between family physicians, family therapists, and family psychologists. Am J Orthopsychiatry 74 (3) :242-52, 2004. PMID: 15291701

Rogers J, Corboy J, Dains J, Huang W, Holleman W, Bray J, Monteiro M

Task-Oriented Processes in Care (TOPIC) - A proven model for teaching ambulatory care Fam Med 35 (5) :337-42, 2003. PMID: 12772935

Holleman WL, Holleman MC, Moy JG

Continuity of care, informed consent, and fiduciary responsibilities in for-profit managed care systems. Arch Fam Med 9 (1) :21-5, 2000. PMID: 10664637

Holleman WL

The play's the thing: using literature and drama to teach about death and dying. Fam Med 32 (8) :523-4, 2000. PMID: 11151856

Holleman WL, Holleman MC, Moy JG

Are ethics and managed care strange bedfellows or a marriage made in heaven? Lancet 349 (9048) :350-51, 1997. PMID: 9024391

Holleman WL, Edwards DC, Matson CC

Obligations of physicians to patients and third-party payers J Clin Ethics 5 (2) :113-120, 1994. PMID: 7919479

Cyprus IG, Holleman WL

The homeless visit: Enhancing residents' understanding of patients who are homeless Fam Med 26 (4) :217-20, 1994. PMID: 8034138

Holleman WL, Holleman MC, Gershenhorn S

Death education curricula in American medical schools: A survey Teach & Learn in Med 6:260-63, 1994

Holloway RL, Holleman WL

Academic America: A "noonball" perspective J Play Theory & Res 1 (2) :165-170, 1993

Holleman WL, Chappell CL

Should academic ethics committees be available to review lapses in scientific integrity HCECF 5:47-51, 1993

Matson CC, Holleman WL, Nosek M, Wilkinson W

The effect of the Americans with Disabilities Act on the delivery of medical services NARP in the Priv. Sec. J 8:115-120, 1993

Monroe WF, Holleman WL, Holleman MC

Is there a person in this case? Lit Med 11 (1) :45-63, 1992. PMID: 1602783

Holleman WL

Jonathan Edwards' vision -As viewed through feminist hindsight J of Relig. Stud. 17:1-18, 1991

Holleman WL, Matson CC

Preemployment evaluations: Dilemmas for the family physician J Am Board Fam Pract 4 (2) :95-101, 1991. PMID: 1781821

Holleman WL

Death education in American medical schools: Tolstoy's challenge to Kubler-Ross J of Med Hum 12:11-18, 1991

Holleman WL

Welfare reform, Helmut Thielicke, and secular humanism Dialog 28:289-292, 1989

Holleman MC, Holleman WL

The public hospital revisited: The twenty-fifth anniversary of Jan de Hartog's The Hospital Perspect. in Biol & Med 32:568-580, 1989

Holleman WL

Schleiermacher's 'liberalism' J of Theol for S. Africa 62:29-42, 1988

Holleman WL, Holleman MC

School and work release evaluations JAMA 260 (24) :3629-3634, 1988. PMID: 3057253

Holleman WL

Reinhold Niebuhr on the United Nations and human rights Soundings 70:329-354, 1987
Invited Articles
Holleman WL, Finding ways to promote humanities in large medical school courses, 2 (1) , 2007
Manuals, Teaching Aids, Other Teaching Publications
Holleman WL, Nurturing the Spirit of the Healer: Meeting the Ethical and Emotional Demands of the Helping Professions, Cross Country Education, 2008
Holleman WL, Building Better Families, Bayou Publishing: Houston, 2005
Holleman WL, Teacher's Guide to Fundamentals of Clinical Practice, 2003
Editorials
Holleman WL, Cofta-Woerpel LM, Gritz ER., Acad Med, 90 (5) :562-564, 2015
Holleman WL, Gritz ER, Nature, 500:613-614, 2013
Book Chapters
Holleman WL, Brody BA, Ethics in Family Practice, In: Textbook of Family Practice, 7th ed, W.B. Saunders: Philadelphia, 127-135, 2007
Holleman WL, Brody PA, Ethics in family medicine, In: Essential Family Medicine: Fundamental and Cases Studies, 3rd ed, W.B. Saunders-Elsevier: Philadelphia, 2006
Holleman WL, Brody PA, Medical Ethics, In: Fundamentals of Clinical Practice, 2nd ed, W.B. Saunders: New York, 575-604, 2002
Holleman WL, Brody BA, Ethics in Family Practice, In: Textbook of Family Practice, 6th, W.B. Saunders: Philadelphia, 148-158, 2001
| | |
| --- | --- |
| Title: | Educational Program in Compassion and the Art of Medicine |
| Funding Source: | Community Hospital Foundation |
| Role: | Principal Investigator |
| | |
| --- | --- |
| Title: | Program Expansion: Sexual Abuse Recovery and Children's Therapy Playroom |
| Funding Source: | Veritas DGC Inc. |
| Role: | Principal Investigator |
| | |
| --- | --- |
| Title: | Project Total Recovery (In collaboration with Star of Hope), Department of Health and Human Services, Substance Abuse and Mental Health Services Administration |
| Funding Source: | Baylor College of Medicine (Mental Health Component) |
| Role: | Principal Investigator - Baylor Mental Health Component. |
| | |
| --- | --- |
| Title: | Establishment of a Children's Therapy Playroom for Homeless and Abused Children at the Star of Hope |
| Funding Source: | Veritas DGC Inc |
| Role: | Principal Investigator |
| | |
| --- | --- |
| Title: | CARES Childhood Health Collaborative Program |
| Funding Source: | Baylor College of Medicine (Mental Health Component) Episcopal Health Charities Maternal and Child Health Collaborative (in collaboration with Star of Hope Mission) |
| Role: | Principal Investigator |
| | |
| --- | --- |
| Title: | Health Collaborative for Homeless Families – A Demonstration Program of Star of Hope Mission |
| Funding Source: | Baylor College of Medicine (Mental Health Component) Episcopal Health Charities Maternal and Child Health Collaborative (in collaboration with Star of Hope Mission) |
| Role: | Principal Investigator - Baylor/Mental Health Component |
| | |
| --- | --- |
| Title: | The ELSI Electronic Case Book Project |
| Funding Source: | National Institutes of Health, National Center for Human Genome Research |
| Role: | Co-Principal Investigator |
| | |
| --- | --- |
| Title: | Family Practice Residency Program Pilot Project: A collaborative model clinic for homeless patients |
| Funding Source: | Texas Higher Education Coordinating Board |
| Role: | Project Director |
| | |
| --- | --- |
| Title: | Health Care Services for the Homeless (in collaboration with Harris County Hospital District) |
| Funding Source: | Department of Health and Human Services, Health Resources and Services Administration |
| Role: | Subcontract Principal Investigator |
| | |
| --- | --- |
| Title: | Establishment of Departments of Family Medicine (Clinical Performances |
| Funding Source: | Bureau of Health Professions, Health Resources & Services Administration, Department of Health and Human Services (Public Health Service) |
| Role: | Research Collaborator |
| | |
| --- | --- |
| Title: | Longitudinal Home Care for Indigent Cancer Patients |
| Funding Source: | Lamar Fleming Fund |
| Role: | Principal Investigator |
| | |
| --- | --- |
| Title: | Residency Training Grant: Ethical Decision Making |
| Funding Source: | United States Public Health Service |
| Role: | Co-Investigator and Director |
| | |
| --- | --- |
| Title: | Preemployment Examination Profile |
| Funding Source: | American Academy of Family Physicians |
| Role: | Project Director |