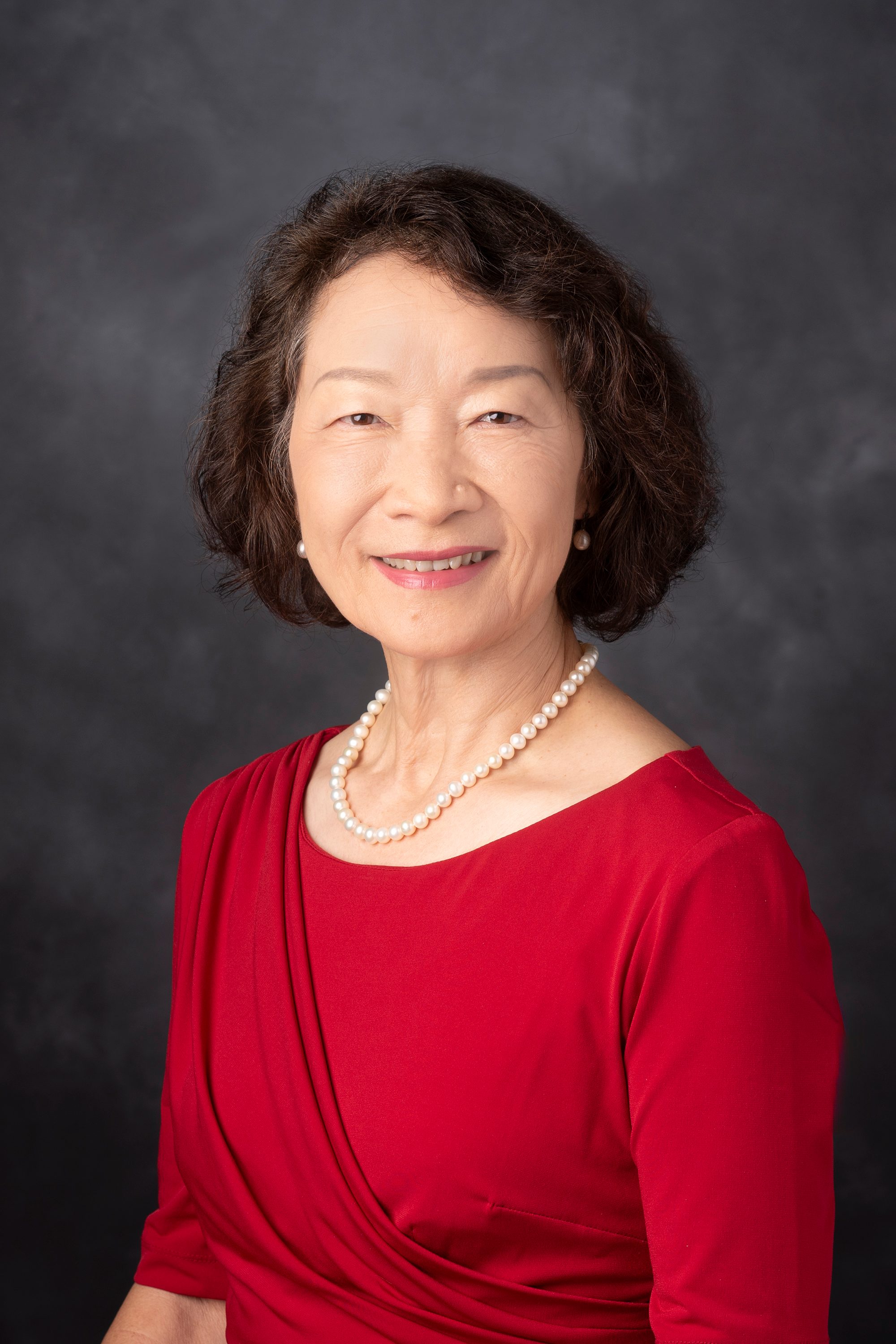 Zhongxing Liao, M.D.
Department of Radiation Oncology, Division of Radiation Oncology
About Dr. Liao
My research interests focus on improving the therapeutic ratio of radiation therapy for thoracic malignancies through translational research. More specifically, I am seeking to improve the efficacy and reduce the toxicity of chemoradiation therapy for lung and esophageal cancers by using molecular targeting strategies; by using advanced radiation delivery technologies; by generating and using models for predicting risks of normal tissue toxicity; by reducing that toxicity with adaptive modification of radiation parameters based on biomarkers such as SNPs and serum levels of inflammatory cytokines, by reducing the symptom burden and improving patients quality of life using integrative medicine, and ultimately, by developing strategies to practice highly personalized treatments. 1. Translational research to improve chemoradiation therapy for lung cancer One way of improving the therapeutic ratio in thoracic radiation therapy is to enhance tumor cell radiosensitivity through the use of molecular targeted therapy. For the past several years, I have extensively explored the potential of selective cyclooxygenase-2 (COX-2) inhibitors in combination with radiation and chemoradiation therapy for this purpose. These clinical studies are an outgrowth of earlier laboratory investigations performed in collaboration with Dr. Luka Milas and other colleagues in the Department of Experimental Radiation Oncology (ERO). I was the first at M. D. Anderson Cancer Center to initiate a United States–based clinical trial using a selective COX-2 inhibitor, celecoxib, in combination with radiation therapy for the treatment of surgically unresectable non-small cell lung cancer (NSCLC). This study was supported by a peer-reviewed grant from the Radiological Society of North America. This clinical trial was completed in 2 years, and the results have been published in Clinical Cancer Research (Appendix 1). With the information derived from this trial, I subsequently acted as Co-Principal Investigator on a follow-up phase I trial of celecoxib and concurrent chemoradiation for patients with stage III NSCLC. This clinical trial has completed accrual, and data analysis is expected to be completed this year. 2. Translational research to reduce treatment-related toxicity Another strategy for improving the therapeutic ratio of thoracic radiation therapy is to reduce treatment-related injury to normal tissues. Treatment-related toxicity, especially pneumonitis, is one of the major dose-limiting toxicities associated with thoracic radiation therapy. My interest in research on normal lung injury induced by thoracic radiation grew from the time I was a postdoctoral fellow in Dr. Elizabeth Travis's laboratory in the Department of ERO. In that work, I investigated the effect of partial lung irradiation in mice and demonstrated that lung injury from radiation was dependent on the radiation dose and the volume and region of exposed lung. The published results from this study are widely considered by experts in the field to be seminal findings on this topic. I havefound that using advanced radiation delivery technologies such as intensity-modulated radiation (IMRT) to reduce the dose and volume of the normal lung irradiated could drastically reduce clinical symptomatic lung toxicity. Most recently, I, as the principal investigator, have designed and led "A Bayesian randomized trial of Image-Guided Adaptive Conformal Photon vs Proton Therapy, with Concurrent Chemotherapy, for Locally Advanced Non-Small Cell Lung Carcinoma: Treatment Related Pneumonitis and Locoregional Recurrence". The first randomized trial on the history of proton treatment for lung cancer. The overall goal of this effort is to determine whether personalized medicine that includes the use of predictive treatment-related toxicity risk models and treatment adaptation will lead to improved outcome for patients with locally advanced NSCLC. This research has already generated more than 70 peer-reviewed publications by our group on which I serve as author or coauthor, and several of these publications are frequently referred to by practicing thoracic radiation oncologists both nationally and internationally. 3. Research on symptoms and survivorship Additional collaborative activities have included my work with Drs. Charles Cleeland and Xin Shelley Wang in the Department of Symptom Research. I was a Co-Principal Investigator on an R21 grant (PI-Xin S. Wang) that investigated possible correlations of inflammatory cytokines with symptom burden in patients with lung cancer who underwent chemoradiation. The final results were published in the Journal of Clinical Oncology. I am the pricipal invesigtor and one of the co-investigators in another R21 grant (PI- Xin Shelley Wang) proposal, " Inflammatory Cytokines–Associated Symptom Burden in NSCLC Patients Receiving CXRT," that was recently funded by the NIH, effective August 1, 2008. This grant will focus on assessing symptoms and investigating the biological basis for the symptom burden experienced by patients treated in the adaptive randomized trial of 3-dimensional conformal vs intensity-modulated therapy mentioned in item 3. I have also been invited to participate as a Co-Investigator on another NIH-funded R01 grant (PI-Cleeland), " Reducing the Symptom Burden Produced by Aggressive Cancer Therapies," another randomized clinical trial designed to test if the adaptive medical interventional therapy approaches can reduce the symptom burden experienced during and after such treatments. 4. Research on integrative oncology and international collaboration I am Co-Principal Investigator on a clinical research project in integrative and alternative medicine, initially supported by an R21 grant (PI, Dr. Lorenzo Cohen) and later by a U19 grant funded at $2 million over 4 years by the NCI. The aim of this research is to promote and establish international collaboration in assessing the role of complementary and alternative medicine in cancer patient care. The award of the U19, which supports 10% of my salary via the administrative core, was based on my successful collaborations with Fudan University Cancer Hospital in Shanghai, China. In 2007, I was invited to organize a symposium on integrative oncology for the International Congress of Radiation Research in San Francisco. I also served on the Scientific Committee of the Society of Integrative Oncology, which held an international meeting on this topic in April 2008 in Shanghai, China.
Read More
Primary Appointment
Professor, Department of Radiation Oncology, Division of Radiation Oncology, The University of Texas MD Anderson Cancer Center, Houston, TX
Medical Director, Department of Radiation Oncology, Division of Radiation Oncology, The University of Texas MD Anderson Cancer Center, Houston, TX
Degree-Granting Education
| | |
| --- | --- |
| 1982 | Hunan Medical University, Changsha, CHN, MD, Medicine |
Postgraduate Training
| | |
| --- | --- |
| 2015-2015 | Executive Education Course:Strategy for Value-Based Healthcare Delivery, Strategy for Value-Based Healthcare Delivery, Rice University, Texas Medical Center, Houston, TX |
| 2015-2015 | Clinical Safety and Effectiveness Program, University of Texas MD Anderson Cancer Center, Houston, TX |
| 2012-2012 | Faculty Development, Beyond the CV: Behavioral Interviewing of Faculty Candidates, The University of Texas MD Anderson Cancer Center, Houston, TX |
| 2007-2008 | Faculty Leadership Academy, Faculty Leadership Academy, The University of Texas MD Anderson Cancer Center, Houston, TX |
| 1995-1999 | Clinical Residency, Radiation Oncology, The University of Texas MD Anderson Cancer Center, Houston, TX |
| 1994-1995 | Clinical Internship, Internal Medicine, The University of Kansas School of Medicine-Wichita, Wichita, KS |
| 1993-1994 | Clinical Fellowship, Radiation Oncology, The University of Texas MD Anderson Cancer Center, Houston, TX |
| 1989-1993 | Research Fellowship, Experimental Radiation Oncology, The University of Texas MD Anderson Cancer Center, Houston, TX |
| | |
| --- | --- |
| 1999 | American Board of Radiology - Radiation Oncology |
Institutional Committee Activities
Member, Data Safety Monitoring Board, 2008 - 2010
Member, Harris County Health District (HCHD/MDACC) Joint Operation Committee, 2007 - 2010
Member, Uncompensated Care Advisory Committee, The University of Texas MD Anderson Cancer Center, 2007 - 2009
Member, The Executive Committee for Medical Staff, The University of Texas MD Anderson Cancer Center, 2007 - Present
Member, MDACC/HCHD Quarterly Administrative/Medical Advisory Committee, 2007 - 2009
Member, IRB Data Safety Monitoring Committee, The University of Texas MD Anderson Cancer Center, 2005 - 2008
Member, Steering Committee for China, Extramural Program, The University of Texas MD Anderson Cancer Center, 2004 - Present
Member, Asia Task Force, Extramural Program, The University of Texas MD Anderson Cancer Center, 1999 - Present
| | |
| --- | --- |
| 2011 | The Marie Sklodowska-Curie Award-American Association for Women Radiologists, American Association for Women Radiologists |
| 2007 | Outstanding International Collaboration Award, Chinese Society of Therapeutic Radiology and Oncology |
| 2007 | Outstanding Contribution to Radiation Oncology Education for China Award, Chinese Society of Therapeutic Radiology and Oncology |
American Association of Women Radiologists, Houston
President-Elect, 2008 - 2009
American Society for Therapeutic Radiology and Oncology
Membership Committee of the Board of Directors, 2006 - Present
American College of Radiology
Member, 1999 - Present
American Medical Association
Member, 1999 - Present
American Radium Society, Houston, TX
Member, 1999 - Present
American Society of Clinical Oncology
Member, 1999 - 2009
Harris County Medical Society
Member, 1999 - Present
Texas Radiology Society
Member, 1999 - Present
Peer-Reviewed Articles
Wang J, Suri JS, Allen PK, Liao Z, Komaki R, Ho L, Hofstetter WL, Lin SH

Factors predictive of improved outcomes with multimodality local therapy after palliative chemotherapy for stage iv esophageal cancer. Am J Clin Oncol 39 (3) :228-35, 2016. e-Pub 2014. PMID: 24710122

Fried DV, Mawlawi O, Zhang L, Fave X, Zhou S, Ibbott G, Liao Z, Court LE

Stage III non-small cell lung cancer: prognostic value of FDG PET quantitative imaging features combined with clinical prognostic factors. Radiology 278 (1) :377-84, 2016. e-Pub 2015. PMID: 26176655

Lin SH, Zhang N, Godby J, Wang J, Marsh GD, Liao Z, Komaki R, Ho L, Hofstetter WL, Swisher SG, Mehran RJ, Buchholz TA, Elting LS, Giordano SH

Radiation modality use and cardiopulmonary mortality risk in elderly patients with esophageal cancer. Cancer 122 (6) :917-28, 2016. e-Pub 2015. PMID: 26716915

Wang XS, Shi Q, Williams LA, Komaki R, Gomez DR, Lin SH, Chang JY, O'Reilly MS, Bokhari RH, Cox JD, Mohan R, Cleeland CS, Liao Z

Prospective study of patient-reported symptom burden in patients with non-small-cell lung cancer undergoing proton or photon chemoradiation therapy. J Pain Symptom Manage 51 (5) :832-8, 2016. e-Pub 2016. PMID: 26891607

Liu W, Liao Z, Schild SE, Liu Z, Li H, Li Y, Park PC, Li X, Stoker J, Shen J, Keole S, Anand A, Fatyga M, Dong L, Sahoo N, Vora S, Wong W, Zhu XR, Bues M, Mohan R

Impact of respiratory motion on worst-case scenario optimized intensity modulated proton therapy for lung cancers. Pract Radiat Oncol 5 (2) :e77-86, 2015. e-Pub 2014. PMID: 25413400

Chance WW, Rice DC, Allen PK, Tsao AS, Fontanilla HP, Liao Z, Chang JY, Tang C, Pan HY, Welsh JW, Mehran RJ, Gomez DR

Hemithoracic intensity modulated radiation therapy after pleurectomy/decortication for malignant pleural mesothelioma: toxicity, patterns of failure, and a matched survival analysis. Int J Radiat Oncol Biol Phys 91 (1) :149-56, 2015. e-Pub 2014. PMID: 25442335

Swanick CW, Lin SH, Sutton J, Naik NS, Allen PK, Levy LB, Liao Z, Welsh JW, Komaki R, Chang JY, Gomez DR

Use of simultaneous radiation boost achieves high control rates in patients with non-small-cell lung cancer who are not candidates for surgery or conventional chemoradiation. Clin Lung Cancer 16 (2) :156-163, 2015. e-Pub 2014. PMID: 25467928

Wang H, Liao Z, Zhuang Y, Liu Y, Levy LB, Xu T, Yusuf SW, Gomez DR

Incidental receipt of cardiac medications and survival outcomes among patients with stage III non-small-cell lung cancer after definitive radiotherapy Clin Lung Cancer 16 (2) :128-136, 2015. e-Pub 2014. PMID: 25450873

Pan HY, Jiang S, Sutton J, Liao Z, Chance WW, Frank SJ, Zhu XR, Li H, Fontanilla HP, Zhang X, Gomez DR

Early experience with intensity modulated proton therapy for lung-intact mesothelioma: a case series Pract Radiat Oncol 5 (4) :e345-53, 2015. e-Pub 2015. PMID: 25572666

Lin SH, Wang J, Allen PK, Correa AM, Maru DM, Swisher SG, Hofstetter WL, Liao Z, Ajani JA

A nomogram that predicts pathologic complete response to neoadjuvant chemoradiation also predicts survival outcomes after definitive chemoradiation for esophageal cancer J Gastrointest Oncol 6 (1) :45-52, 2015. PMID: 25642337

Li H, Zhang X, Park P, Liu W, Chang J, Liao Z, Frank S, Li Y, Poenisch F, Mohan R, Gillin M, Zhu R

Robust optimization in intensity-modulated proton therapy to account for anatomy changes in lung cancer patients. Radiother Oncol 114 (3) :367-72, 2015. e-Pub 2015. PMID: 25708992

Wang J, Milton DR, He L, Komaki R, Liao Z, Crane CH, Minsky BD, Thall PF, Lin SH

Comparison of locoregional versus extended locoregional radiation volumes for patients with nonmetastatic gastro-esophageal junction carcinomas J Thorac Oncol 10 (3) :518-26, 2015. PMID: 25695222

Amini A, Ajani J, Komaki R, Allen PK, Minsky BD, Blum M, Xiao L, Suzuki A, Hofstetter W, Swisher S, Gomez D, Liao Z, Lee JH, Bhutani MS, Welsh JW

Factors associated with local-regional failure after definitive chemoradiation for locally advanced esophageal cancer Ann Surg Oncol 21 (1) :306-314, 2014. e-Pub 2013. PMID: 24197760

Wang J, Myles B, Wei C, Chang JY, Hofstetter WL, Ajani JA, Swisher SG, Cox JD, Komaki R, Liao Z, Lin SH

Obesity and outcomes in patients treated with chemoradiotherapy for esophageal carcinoma Dis Esophagus 27 (2) :168-175, 2014. e-Pub 2013. PMID: 23621168

Tucker SL, Liao Z, Dinh J, Bian SX, Mohan R, Martel MK, Grosshans DR

Is there an impact of heart exposure on the incidence of radiation pneumonitis? Analysis of data from a large clinical cohort. Acta Oncol 53 (5) :590-596, 2014. e-Pub 2013. PMID: 23992110

Tang C, Gomez DR, Wang H, Levy LB, Zhuang Y, Xu T, Nguyen Q, Komaki R, Liao Z

Association between white blood cell count following radiation therapy with radiation pneumonitis in non-small cell lung cancer Int J Radiat Oncol Biol Phys 88 (2) :319-325, 2014. PMID: 24411603

Juloori A, Tucker SL, Komaki R, Liao Z, Correa AM, Swisher SG, Hofstetter WL, Lin SH

Influence of preoperative radiation field on postoperative leak rates in esophageal cancer patients after trimodality therapy J Thorac Oncol 9 (4) :534-540, 2014. PMID: 24736077

Li Y, Kardar L, Li X, Li H, Cao W, Chang JY, Liao Z, Zhu RX, Sahoo N, Gillin M, Liao Z, Komaki R, Cox JD, Lim G, Zhang X

On the interplay effects with proton scanning beams in stage III lung cancer Med Phys 41 (2) :021721, 2014. PMID: 24506612

Hellmann MD, Chaft JE, William WN, Rusch V, Pisters KM, Kalhor N, Pataer A, Travis WD, Swisher SG, Kris MG, University of Texas MD Anderson Lung Cancer Collaborative Group

Pathological response after neoadjuvant chemotherapy in resectable non-small-cell lung cancers: proposal for the use of major pathological response as a surrogate endpoint. Lancet Oncol 15 (1) :e42-50, 2014. PMID: 24384493

Tang C, Liao Z, Zhuang Y, Levy LB, Hung C, Li X, Krafft SP, Martel MK, Komaki R, Gomez DR

Acute phase response before treatment predicts radiation esophagitis in non-small cell lung cancer. Radiother Oncol 110 (3) :493-498, 2014. e-Pub 2014. PMID: 24560756

Wen J, Liu H, Wang Q, Liu Z, Li Y, Xiong H, Xu T, Li P, Wang LE, Gomez DR, Mohan R, Komaki R, Liao Z, Wei Q

Genetic variants of the Lin28b gene predict severe radiation pneumonitis in patients with non-small cell lung cancer treated with definitive radiation therapy. Eur J Cancer 50 (10) :1706-1716, 2014. e-Pub 2014. PMID: 24780874

Chaoul A, Milbury K, Engle R, Liao Z, Yang C, Carmack C, Shannon V, Spelman A, Wangyal T, Cohen L

Tibetan yoga can help people with lung cancer and their caregivers. J Altern Complement Med 20 (5) :A52, 2014. PMID: 24805634

Mayr NA, Hu KS, Liao Z, Viswanathan AN, Wall TJ, Amendola BE, Calaguas MJ, Palta JR, Yue NJ, Rengan R, Williams TR

International outreach: what is the responsibility of astro and the major international radiation oncology societies? Int J Radiat Oncol Biol Phys 89 (3) :481-484, 2014. PMID: 24929158

Rosenstein BS, West CM, Bentzen SM, Alsner J, Andreassen CN, Azria D, Barnett GC, Baumann M, Burnet N, Chang-Claude J, Chuang EY, Coles CE, Dekker A, De Ruyck K, De Ruysscher D, Drumea K, Dunning AM, Easton D, Eeles R, Fachal L, Gutiérrez-Enríquez S, Haustermans K, Henríquez-Hernández LA, Imai T, Jones GD, Kerns SL, Liao Z, Onel K, Ostrer H, Parliament M, Pharoah PD, Rebbeck TR, Talbot CJ, Thierens H, Vega A, Witte JS, Wong P, Zenhausern F, Radiogenomics Consortium

Radiogenomics: radiobiology enters the era of big data and team science. Int J Radiat Oncol Biol Phys 89 (4) :709-713, 2014. PMID: 24969789

Tang C, Liao Z, Gomez D, Levy L, Zhuang Y, Gebremichael RA, Hong DS, Komaki R, Welsh JW

Lymphopenia association with gross tumor volume and lung V5 and its effects on non-small cell lung cancer patient outcomes. Int J Radiat Oncol Biol Phys 89 (5) :1084-1091, 2014. e-Pub 2014. PMID: 25035212

He L, Allen PK, Potter A, Wang J, Chang JY, Gomez DR, Komaki R, Liao Z, Lin SH

Re-evaluating the optimal radiation dose for definitive chemoradiotherapy for esophageal squamous cell carcinoma. J Thorac Oncol 9 (9) :1398-1405, 2014. PMID: 25122435

Sheu T, Heymach JV, Swisher SG, Rao G, Weinberg JS, Mehran R, McAleer MF, Liao Z, Aloia TA, Gomez DR

Propensity score-matched analysis of comprehensive local therapy for oligometastatic non-small cell lung cancer that did not progress after front-line chemotherapy Int J Radiat Oncol Biol Phys 90 (4) :850-857, 2014. e-Pub 2014. PMID: 25216859

Fried DV, Tucker SL, Zhou S, Liao Z, Mawlawi O, Ibbott G, Court LE

Prognostic value and reproducibility of pretreatment CT texture features in stage iii non-small cell lung cancer. Int J Radiat Oncol Biol Phys 90 (4) :834-842, 2014. e-Pub 2014. PMID: 25220716

McAvoy S, Ciura K, Wei C, Rineer J, Liao Z, Chang JY, Palmer MB, Cox JD, Komaki R, Gomez DR

Definitive reirradiation for locoregionally recurrent non-small cell lung cancer with proton beam therapy or intensity modulated radiation therapy: predictors of high-grade toxicity and survival outcomes. Int J Radiat Oncol Biol Phys 90 (4) :819-827, 2014. e-Pub 2014. PMID: 25220718

Chang JY, Li H, Zhu XR, Liao Z, Zhao L, Liu A, Li Y, Sahoo N, Poenisch F, Gomez DR, Wu R, Gillin M, Zhang X

Clinical implementation of intensity modulated proton therapy for thoracic malignancies. Int J Radiat Oncol Biol Phys 90 (4) :809-818, 2014. e-Pub 2014. PMID: 25260491

Xu T, Liao Z, O'Reilly MS, Levy LB, Welsh JW, Wang LE, Lin SH, Komaki R, Liu Z, Wei Q, Gomez DR

Serum inflammatory miRNAs predict radiation esophagitis in patients receiving definitive radiochemotherapy for non-small cell lung cancer. Radiother Oncol 113 (3) :379-84, 2014. e-Pub 2014. PMID: 25466375

Kardar L, Li Y, Li X, Li H, Cao W, Chang JY, Liao Z, Zhu RX, Sahoo N, Gillin M, Liao Z, Komaki R, Cox JD, Lim G, Zhang X

Evaluation and mitigation of the interplay effects of intensity modulated proton therapy for lung cancer in a clinical setting Pract Radiat Oncol 4 (6) :E259-268, 2014. e-Pub 2014. PMID: 25407877

Gomez DR, Yusuf SW, Munsell MF, Welsh JW, Liao Z, Lin SH, Pan HY, Chang JY, Komaki R, Cox JD, McAleer MF, Grosshans DR

Prospective exploratory analysis of cardiac biomarkers and electrocardiogram abnormalities in patients receiving thoracic radiation therapy with high-dose heart exposure. J Thorac Oncol 9 (10) :1554-1560, 2014. PMID: 25521400

Pang Q, Wei Q, Yuan X, Lopez Guerra JL, Levy LB, Liu Z, Gomez DR, Zhuang Y, Wang LE, Mohan R, Komaki R, Liao Z

Functional promoter variant rs2868371 of HSPB1 is associated with risk of radiation pneumonitis after chemoradiation for non-small-cell lung cancer Int J Radiat Oncol Biol Phys 85 (5) :1332-9, 2013. e-Pub 2013. PMID: 23374503

Li Q, Yang J, Yu Q, Wu H, Liu B, Xiong H, Hu G, Zhao J, Yuan X, Liao Z

Associations between single nucleotide polymorphisms in the PI3K/PTEN/AKT/mTOR pathway and increased risk of brain metastasis in patients with non-small-cell lung cancer. Clin Cancer Res 19 (22) :6252-6260, 2013. e-Pub 2013. PMID: 24077347

Matney J, Park PC, Bluett J, Chen YP, Liu W, Court LE, Liao Z, Li H, Mohan R

Effects of respiratory motion on passively scattered proton therapy versus intensity modulated photon therapy for stage III lung cancer: are proton plans more sensitive to breathing motion? Int J Radiat Oncol Biol Phys 87 (3) :576-582, 2013. PMID: 24074932

Welsh JW, Komaki R, Amini A, Munsell MF, Unger W, Allen PK, Chang JY, Wefel JS, McGovern SL, Garland LL, Chen SS, Holt J, Liao Z, Brown P, Sulman E, Heymach JV, Kim ES, Stea B

Phase II trial of erlotinib plus concurrent whole-brain radiation therapy for patients with brain metastases from non-small-cell lung cancer. J Clin Oncol 31 (7) :895-902, 2013. e-Pub 2013. PMID: 23341526

Chi A, Wen S, Liao Z, Fowler J, Xu J, Nguyen NP, Welsh JS, Komaki R

What would be the most appropriate α/β ratio in the setting of stereotactic body radiation therapy for early stage non-small cell lung cancer. Biomed Res Int 2013:391021, 2013. e-Pub 2013. PMID: 24350266

Li H, Park P, Liu W, Matney J, Liao Z, Balter P, Li Y, Zhang X, Li X, Zhu XR

Patient-specific quantification of respiratory motion-induced dose uncertainty for step-and-shoot IMRT of lung cancer. Med Phys 40 (12) :121712, 2013. PMID: 24320498

Yang J, Amini A, Williamson R, Zhang L, Zhang Y, Komaki R, Liao Z, Cox J, Welsh J, Court L, Dong L

Automatic contouring of brachial plexus using a multi-atlas approach for lung cancer radiotherapy. Pract Radiat Oncol 3 (4) , 2013. PMID: 24273627

Vinogradskiy Y, Tucker SL, Liao Z, Martel MK

Investigation of the relationship between gross tumor volume location and pneumonitis rates using a large clinical database of non-small-cell lung cancer patients. Int J Radiat Oncol Biol Phys 82 (5) :1650-8, 2012. e-Pub 2011. PMID: 21497454

Yin M, Liao Z, Liu Z, Wang LE, O'Reilly M, Gomez D, Li M, Komaki R, Wei Q

Genetic variants of the nonhomologous end joining gene LIG4 and severe radiation pneumonitis in non-small cell lung cancer patients treated with definitive radiotherapy Cancer 118 (2) :528-35, 2012. e-Pub 2011. PMID: 21717429

Yin M, Liao Z, Yuan X, Guan X, O'Reilly MS, Welsh J, Wang LE, Wei Q

Polymorphisms of the vascular endothelial growth factor gene and severe radiation pneumonitis in non-small cell lung cancer patients treated with definitive radiotherapy. Cancer Sci 103 (5) :945-50, 2012. e-Pub 2012. PMID: 22320189

Cleeland CS, Allen JD, Roberts SA, Brell JM, Giralt SA, Khakoo AY, Kirch RA, Kwitkowski VE, Liao Z, Skillings J

Reducing the toxicity of cancer therapy: recognizing needs, taking action Nat Rev Clin Oncol 9 (8) :471-478, 2012. e-Pub 2012. PMID: 22751283

Guerra JL, Gomez D, Wei Q, Liu Z, Wang LE, Yuan X, Zhuang Y, Komaki R, Liao Z

Association between single nucleotide polymorphisms of the transforming growth factor β1 gene and the risk of severe radiation esophagitis in patients with lung cancer. Radiother Oncol 105 (3) :299-304, 2012. e-Pub 2012. PMID: 23022171

Gomez DR, Tucker SL, Martel MK, Mohan R, Balter PA, Lopez Guerra JL, Liu H, Komaki R, Cox JD,Liao Z

Predictors of high-grade esophagitis after definitive three-dimensional conformal therapy, intensity-modulated radiation therapy, or proton beam therapy for non-small cell lung cancer. Int J Radiat Oncol Biol Phys 84 (4) :1010-6, 2012. e-Pub 2012. PMID: 22920974

Welsh J, Settle SH, Amini A, Xiao L, Suzuki A, Hayashi Y, Hofstetter W, Komaki R, Liao Z, Ajani JA

Failure patterns in patients with esophageal cancer treated with definitive chemoradiation. Cancer 118 (10) :2632-40, 2012. e-Pub 2011. PMID: 22565611

Yin M, Liao Z, Liu Z, Wang LE, Gomez D, Komaki R, Wei Q

Functional polymorphisms of base excision repair genes XRCC1 and APEX1 predict risk of radiation pneumonitis in patients with non-small cell lung cancer treated with definitive radiation therapy. Int J Radiat Oncol Biol Phys 81 (3) :e67-73, 2011. e-Pub 2011. PMID: 21420246

Komaki R, Wei X, Allen PK, Liao Z, Milas L, Cox JD, O'Reilly MS, Chang JY, McAleer MF, Jeter M, Blumenschein GR, Kies MS

Phase I study of celecoxib with concurrent irinotecan, cisplatin, and radiation therapy for patients with unresectable locally advanced non-small cell lung cancer. Front Oncol 1:52, 2011. e-Pub 2011. PMID: 22649768

Liao Z, Komaki RR, Thames HD, Liu HH, Tucker SL, Mohan R, Martel MK, Wei X, Yang K, Kim ES, Blumenschein G, Hong WK, Cox JD

Influence of technologic advances on outcomes in patients with unresectable, locally advanced non-small-cell lung cancer receiving concomitant chemoradiotherapy Int J Radiat Oncol Biol Phys 76 (3) :775-81, 2010. e-Pub 2009. PMID: 19515503

Meng ZQ, Garcia MK, Chiang JS, Peng HT, Shi YQ, Fu J, Liu LM, Liao Z, Zhang Y, Bei WY, Thornton B, Palmer JL, McQuade J, Cohen L

Electro-acupuncture to prevent prolonged postoperative ileus: a randomized clinical trial World J Gastroenterol 16 (1) :104-111, 2010

Swisher SG, Hofstetter W, Komaki R, Correa AM, Erasmus J, Lee JH, Liao Z, Maru D, Mehran R, Patel S, Rice DC, Roth JA, Vaporciyan AA, Walsh GL, Ajani JA

Improved long-term outcome with chemoradiotherapy strategies in esophageal cancer Ann Thorac Surg 90 (3) :892-8; discussion 898-9, 2010. PMID: 20732514

Wang XS, Shi Q, Williams LA, Mao L, Cleeland CS, Komaki RR, Mobley GM, Liao Z

Inflammatory cytokines are associated with the development of symptom burden in patients with NSCLC undergoing concurrent chemoradiation therapy. Brain Behav Immun 24 (6) :968-74, 2010. e-Pub 2010. PMID: 20353817

Zhang Z, Chen Y, Chen YZ, Jeter M, Hofstetter WL, Ajani J, Swisher SG, Chang JY, Guerrero TM, Allen PK, Cox JD, Komaki R, Liao Z

Outcomes with esophageal cancer radiation therapy J Thor Oncol 4 (7) :880-888, 2009. PMID: 19458557

Cen P, Correa AM, Lee JH, Maru D, Anandasabapathy S, Liao Z, Hofstetter WL, Swisher SG, Komaki R, Ross WA, Vaporciyan A, Ajani JA

Adenocarcinoma of the lower esophagus with Barrett's esophagus or without barrett's esophagus: differences in patients' survival after preoperative chemoradiation Dis Esophagus 22 (1) :32-41, 2009. PMID: 19021684

Smith GL, Smith BD, Buchholz TA, Liao Z, Jeter M, Swisher SG, Hofstetter WL, Ajani JA, McAleer MF, Komaki R, Cox JD

Patterns of care and locoregional treatment outcomes in older esophageal cancer patients: the seer-medicare cohort Int J Radiat Oncol Biol Phys 74 (2) :482-489, 2009. e-Pub 2009. PMID: 19289262

Pan X, Zhang X, Li Y, Mohan R, Liao Z

Impact of using different 4D CT data sets to design proton treatment plans for distal esophageal cancer Int J Radiat Oncol Biol Phys 73 (2) :601-609, 2009. PMID: 19147024

Jin H, Tucker SL, Liu HH, Wei X, Yom SS, Wang S, Komaki R, Chen Y, Martel MK, Mohan R, Cox JD, Liao Z

Dose-volume thresholds and smoking status for the risk of treatment-related pneumonitis in inoperable non-small cell lung cancer treated with definitive radiotherapy. Radiother Oncol 91 (3) :427-432, 2009. e-Pub 2008. PMID: 18937989

Gayed IW, Liu HH, Wei X, Liao Z, Yusuf SW, Chang JY, Bassett R, Komaki R

Patterns of cardiac perfusion abnormalities after chemoradiotherapy in patients with lung cancer J Thorac Oncol 4 (2) :179-184, 2009. PMID: 19179893

Gayed I, Gohar S, Liao Z, McAleer M, Bassett R, Yusuf SW

The clinical implications of myocardial perfusion abnormalities in patients with esophageal or lung cancer after chemoradiation therapy. Int J Cardiovasc Imaging 25 (5) :487-495, 2009. e-Pub 2009. PMID: 19234869

Zinner RG, Komaki R, Cox JD, Glisson BS, Pisters KM, Herbst RS, Kies M, Liao Z, Hong WK, Fossella FV

Dose escalation of gemcitabine is possible with concurrent chest three-dimensional rather than two-dimensional radiotherapy: a phase I trial in patients with stage III non-small-cell lung cancer. Int J Radiat Oncol Biol Phys 73 (1) :119-127, 2009. e-Pub 2008. PMID: 18556142

Yuan X, Liao Z, Liu Z, Wang LE, Tucker SL, Mao L, Wang XS, Martel M, Komaki R, Cox JD, Milas L, Wei Q

Single nucleotide polymorphism at rs1982073:t869c of the TGF{beta}1 gene is associated with the risk of radiation pneumonitis in patients with non-small-cell lung cancer treated with definitive radiotherapy. J Clin Oncol 27 (20) :3370-3378, 2009. e-Pub 2009. PMID: 19380441

McGovern SL, Liao Z, Bucci MK, McAleer MF, Jeter MD, Chang JY, O'Reilly MS, Cox JD, Allen PK, Komaki R

Is sex associated with the outcome of patients treated with radiation for non-small cell lung cancer? Cancer 115 (14) :3233-3242, 2009. PMID: 19472405

Meng Z, Yang P, Shen Y, Bei W, Zhang Y, Ge Y, Newman RA, Cohen L, Liu L, Thornton B, Chang DZ, Liao Z, Kurzrock R

Pilot study of huachansu in patients with hepatocellular carcinoma, non-small cell lung cancer, or pancreatic cancer Cancer 115 (22) :5309-5318, 2009

Yaremko BP, Guerrero TM, McAleer MF, Bucci MK, Martinez JN, Nguyen LT, Balter PA, Guerra R, Komaki R, Liao Z

Determination of respiratory motion for distal esophagus cancer using four-dimensional computed tomography Int J Radiat Oncol Biol Phys 70 (1) :145-153, 2008. e-Pub 2007. PMID: 17855008

Wei X, Liu HH, Tucker SL, Wangs, Mohan R, Cox JD, Komaki R, Liao Z

Risk factors for pericardial effusion in inoperable esophageal cancer patients treated with definitive chemoradiation therapy Int J Radiat Oncol Biol Phys 70 (3) :707-714, 2008. PMID: 18191334

Chang JY, Dong L, Liu H, Starkschall G, Balter P, Mohan R, Liao Z, Cox JD, Komaki R

Image-Guided radiation therapy for non-small cell lung cancer J Thorac Oncol 3 (2) :177-186, 2008. PMID: 18303441

Javeri H, Arora R, Correa AM, Hofstetter WL, Lee JH, Liao Z, McAleer MF, Maru D, Bhutani MS, Swisher SG, Izzo JG, Ajani JA

Influence of induction chemotherapy and class of cytotoxics on pathologic response and survival after preoperative chemoradiation in patients with carcinoma of the esophagus Cancer 113 (6) :1302-1308, 2008. e-Pub 2008. PMID: 18623381

Chi PC, Mawlawi O, Luo D, Liao Z, Macapinlac HA, Pan T

Effects of respiration-averaged computed tomography on positron emission tomography/computed tomography quantification and its potential impact on gross tumor volume delineation Int J Radiat Oncol Biol Phys 71 (3) :890-899, 2008. PMID: 18514781

Ajani JA, Winter K, Komaki R, Kelsen DP, Minsky BD, Liao Z, Bradley J, Fromm M, Hornback D, Willett CG

Phase II randomized trial of two nonoperative regimens of induction chemotherapy followed by chemoradiation in patients with localized carcinoma of the esophagus: RTOG 0113 J Clin Oncol 26 (28) :4551-4556, 2008. e-Pub 2008. PMID: 18574157

Gayed IW, Chang J, Kim EE, Nuñez R, Chasen B, Liu HH, Kobayashi K, Zhang Y, Liao Z, Gohar S, Jeter M, Henderson L, Erwin W, Komaki R

Lung perfusion imaging can risk stratify lung cancer patients for the development of pulmonary complications after chemoradiation. J Thorac Oncol 3 (8) :858-864, 2008

Zhang X, Zhao KL, Guerrero TM, McGuire SE, Yaremko B, Komaki R, Cox JD, Hui Z, Li Y, Newhauser WD, Mohan R, Liao Z

Four-dimensional computed tomography-based treatment planning for intensity-modulated radiation therapy and proton therapy for distal esophageal cancer. Int J Radiat Oncol Biol Phys 72 (1) :278-287, 2008. PMID: 18722278

Chang JY, Balter PA, Dong L, Yang Q, Liao Z, Jeter M, Bucci MK, McAleer MF, Mehran RJ, Roth JA, Komaki R

Stereotactic body radiation therapy in centrally and superiorly located stage I or isolated recurrent non-small-cell lung cancer. Int J Radiat Oncol Biol Phys 72 (4) :967-971, 2008. PMID: 18954709

Tucker SL, Liu HH, Liao Z, Wei X, Wang S, Jin H, Komaki R, Martel MK, Mohan R

Analysis of radiation pneumonitis risk using a generalized Lyman model. Int J Radiat Oncol Biol Phys 72 (2) :568-574, 2008. PMID: 18793959

Izzo JG, Wu X, Wu TT, Huang P, Lee JS, Liao Z, Lee JH, Bhutani MS, Hofstetter W, Maru D, Hung MC, Ajani JA

Therapy-induced expression of NF-kappaB portends poor prognosis in patients with localized esophageal cancer undergoing preoperative chemoradiation. Dis Esophagus 22 (2) :127-132, 2008. e-Pub 2008. PMID: 19021681

Kang Y, Zhang X, Chang JY, Wang H, Wei X, Liao Z, Komaki R, Cox JD, Balter PA, Liu H, Zhu XR, Mohan R, Dong L

4D Proton treatment planning strategy for mobile lung tumors. Int J Radiat Oncol Biol Phys 67 (3) :906-914, 2007. PMID: 17293240

Yom SS, Liao Z, Liu HH, Tucker SL, Hu CS, Wei X, Wang X, Wang S, Mohan R, Cox JD, Komaki R

Initial evaluation of treatment-related pneumonitis in advanced-stage non-small-cell lung cancer patients treated with concurrent chemotherapy and intensity-modulated radiotherapy. Int J Radiat Oncol Biol Phys 68 (1) :94-102, 2007. e-Pub 2007. PMID: 17321067

Davidson SE, Ibbott GS, Prado KL, Dong L, Liao Z, Followill DS

Accuracy of two heterogeneity dose calculation algorithms for IMRT in treatment plans designed using an anthropomorphic thorax phantom. Med Phys 34 (5) :1850-1857, 2007. PMID: 17555266

Liu HH, Balter P, Tutt T, Choi B, Zhang J, Wang C, Chi M, Luo D, Pan T, Hunjan S, Starkschall G, Rosen I, Prado K, Liao Z, Chang J, Komaki R, Cox JD, Mohan R, Dong L

Assessing respiration-induced tumor motion and internal target volume using four-dimensional computed tomography for radiotherapy of lung cancer. Int J Radiat Oncol Biol Phys 68 (2) :531-540, 2007. e-Pub 2007. PMID: 17398035

Huang EH, Liao Z, Cox JD, Guerrero TM, Chang JY, Jeter M, Borghero Y, Wei X, Fossella F, Herbst RS, Blumenschein GR, Moran C, Allen PK, Komaki R

Comparison of outcomes for patients with unresectable, locally advanced non-small-cell lung cancer treated with induction chemotherapy followed by concurrent chemoradiation vs. concurrent chemoradiation alone. Int J Radiat Oncol Biol Phys 68 (3) :779-785, 2007. e-Pub 2007. PMID: 17418967

Guerrero T, Johnson V, Hart J, Pan T, Khan M, Luo D, Liao Z, Ajani J, Stevens C, Komaki R

Radiation pneumonitis: local dose versus [18F]-fluorodeoxyglucose uptake response in irradiated lung. Int J Radiat Oncol Biol Phys 68 (4) :1030-1035, 2007. e-Pub 2007. PMID: 17398033

Shioyama Y, Jang SY, Liu HH, Guerrero T, Wang X, Gayed IW, Erwin WD, Liao Z, Chang JY, Jeter M, Yaremko BP, Borghero YO, Cox JD, Komaki R, Mohan R

Preserving functional lung using perfusion imaging and intensity-modulated radiation therapy for advanced-stage non-small cell lung cancer. Int J Radiat Oncol Biol Phys 68 (5) :1349-1358, 2007. e-Pub 2007. PMID: 17446001

Hofstetter W, Correa AM, Bekele N, Ajani JA, Phan A, Komaki RR, Liao Z, Maru D, Wu TT, Mehran RJ, Rice DC, Roth JA, Vaporciyan AA, Walsh GL, Francis A, Blackmon S, Swisher SG

Proposed modification of nodal status in AJCC esophageal cancer staging system. Ann Thorac Surg 84 (2) :365-373; discussion 374-375, 2007. PMID: 17643602

Zhao KL, Liao Z, Bucci MK, Komaki R, Cox JD, Yu ZH, Zhang L, Mohan R, Dong L

Evaluation of respiratory-induced target motion for esophageal tumors at the gastroesophageal junction. Radiother Oncol 84 (3) :283-289, 2007. e-Pub 2007. PMID: 17716759

Rice DC, Smythe WR, Liao Z, Guerrero T, Chang JY, McAleer MF, Jeter MD, Correa A, Vaporciyan AA, Liu HH, Komaki R, Forster KM, Stevens CW

Dose-dependent pulmonary toxicity after postoperative intensity-modulated radiotherapy for malignant pleural mesothelioma. Int J Radiat Oncol Biol Phys 69 (2) :350-357, 2007. e-Pub 2007. PMID: 17467922

Rice DC, Stevens CW, Correa AM, Vaporciyan AA, Tsao A, Forster KM, Walsh GL, Swisher SG, Hofstetter WL, Mehran RJ, Roth JA, Liao Z, Smythe WR

Outcomes after extrapleural pneumonectomy and intensity-modulated radiation therapy for malignant pleural mesothelioma. Ann Thorac Surg 84 (5) :1685-1692; discussion 1692-1693, 2007. PMID: 17954086

Wang S, Liao Z, Wei X, Liu HH, Tucker SL, Hu CS, Mohan R, Cox JD, Komaki

Analysis of clinical and dosimetric factors associated with treatment-related pneumonitis (TRP) in patients with non-small cell lung cancer (NSCLC) treated with concurrent chemotherapy and three-dimensional conformal radiotherapy (3D-CRT) Int J Radiat Oncol Biol Phys 66 (5) :1399-1407, 2006

Wang S, Liao Z, Chen Y, Chang JY, Jeter M, Guerrero T, Ajani A, Phan A, Swisher S, Allen P, Cox JD, Komaki R.

Esophageal cancer located at neck and upper thorax treated with concurrent chemoradiation - a single institutional experience at M. D. Anderson Cancer Center J Thorac Oncol 1 (3) :252-259, 2006

Wang SL, Liao Z, Vaporciyan AA, Tucker SL, Liu HH, Wei X, Swisher S, Ajani JA, Cox JD, Komaki R

Investigation of clinical and dosimetric factors associated with postoperative pulmonary complications in esophageal cancer patients treated with concurrent chemoradiotherapy followed by surgery Int J Radiat Oncol Biol Phys 64 (3) :692-699, 2006

Hu C, Chang EL, Hassenbusch SJ, Allen PK, Woo SY, Mahajan A, Komaki R, Liao Z

Non-small cell lung cancer presenting with synchronous solitary brain metastasis Cancer 106 (9) :1998-2004, 2006

Rohatgi PR, Correa AM, Swisher SG, Wu TT, Liao Z, Komaki R, Walsh GL, Vaporciyan AA, Lee JH, Rice DC, Roth JA, Ajani JA

Gender-based analysis of esophageal cancer patients undergoing preoperative chemoradiation: differences in presentation and therapy outcome. Dis Esophagus 19 (3) :152-157, 2006. PMID: 16722991

Rohatgi PR, Swisher SG, Correa AM, Wu TT, Liao Z, Komaki R, Walsh GL, Vaporciyan AA, Rice DC, Bresalier RS, Roth JA, Ajani JA

Histologic subtypes as determinants of outcome in esophageal carcinoma patients with pathologic complete response after preoperative chemoradiotherapy. Cancer 106 (3) :552-558, 2006. PMID: 16353210

Izzo JG, Malhotra U, Wu TT, Ensor J, Luthra R, Lee JH, Swisher SG, Liao Z, Chao KS, Hittelman WN, Aggarwal BB, Ajani JA

Association of activated transcription factor nuclear factor kappab with chemoradiation resistance and poor outcome in esophageal carcinoma. J Clin Oncol 24 (5) :748-754, 2006. e-Pub 2006. PMID: 16401681

Liao Z, Liu H, Swisher SG, Wang L, Wu TT, Correa AM, Roth JA, Cox JD, Komaki R, Ajani JA, Wei Q

Polymorphism at the 3'-UTR of the thymidylate synthase gene: a potential predictor for outcomes in Caucasian patients with esophageal adenocarcinoma treated with preoperative chemoradiation. Int J Radiat Oncol Biol Phys 64 (3) :700-708, 2006. e-Pub 2005. PMID: 16242255

Erasmus JJ, Munden RF, Truong MT, Ho JJ, Hofstetter WL, Macapinlac HA, Correa AM, Wu TT, Bruzzi JF, Marom EM, Sabloff BS, Ajani JA, Komaki R, Liao Z, Lee JH, Fukami N, Bresalier R, Swisher SG

Preoperative chemo-radiation-induced ulceration in patients with esophageal cancer: a confounding factor in tumor response assessment in integrated computed tomographic-positron emission tomographic imaging. J Thorac Oncol 1 (5) :478-486, 2006. PMID: 17409902

Wu X, Gu J, Wu TT, Swisher SG, Liao Z, Correa AM, Liu J, Etzel CJ, Amos CI, Huang M, Chiang SS, Milas L, Hittelman WN, Ajani JA

Genetic variations in radiation and chemotherapy drug action pathways predict clinical outcomes in esophageal cancer. J Clin Oncol 24 (23) :3789-3798, 2006. e-Pub 2006. PMID: 16785472

Wei X, Liu HH, Tucker SL, Liao Z, Hu C, Mohan R, Cox JD, Komaki R

Risk factors for acute esophagitis in non-small-cell lung cancer patients treated with concurrent chemotherapy and three-dimensional conformal radiotherapy. Int J Radiat Oncol Biol Phys 66 (1) :100-107, 2006. e-Pub 2006. PMID: 16839700

Wang SL, Liao Z, Liu H, Ajani J, Swisher S, Cox JD, Komaki R

Intensity-modulated radiation therapy with concurrent chemotherapy for locally advanced cervical and upper thoracic esophageal cancer. World J Gastroenterol 12 (34) :5501-5508, 2006. PMID: 17006988

Wang XS, Fairclough DL, Liao Z, Komaki R, Chang JY, Mobley GM, Cleeland CS

Longitudinal study of the relationship between chemoradiation therapy for non-small-cell lung cancer and patient symptoms. J Clin Oncol 24 (27) :4485-4491, 2006. PMID: 16983118

Pan T, Mawlawi O, Luo D, Liu HH, Chi PC, Mar MV, Gladish G, Truong M, Erasmus J, Liao Z, Macapinlac HA

Attenuation correction of PET cardiac data with low-dose average CT in PET/CT. Med Phys 33 (10) :3931-3938, 2006. PMID: 17089855

Tucker SL, Liu HH, Wang S, Wei X, Liao Z, Komaki R, Cox JD, Mohan R

Dose-volume modeling of the risk of postoperative pulmonary complications among esophageal cancer patients treated with concurrent chemoradiotherapy followed by surgery. Int J Radiat Oncol Biol Phys 66 (3) :754-761, 2006. e-Pub 2006. PMID: 16965865

Gayed IW, Liu HH, Yusuf SW, Komaki R, Wei X, Wang X, Chang JY, Swafford J, Broemeling L, Liao Z

The prevalence of myocardial ischemia after concurrent chemoradiation therapy as detected by gated myocardial perfusion imaging in patients with esophageal cancer. J Nucl Med 47 (11) :1756-1762, 2006. PMID: 17079807

Sims-Mourtada J, Izzo JG, Apisarnthanarax S, Wu TT, Malhotra U, Luthra R, Liao Z, Komaki R, van der Kogel A, Ajani J, Chao KS

Hedgehog: an attribute to tumor regrowth after chemoradiotherapy and a target to improve radiation response. Clin Cancer Res 12 (21) :6565-6572, 2006. PMID: 17085672

Izzo JG, Correa AM, Wu TT, Malhotra U, Chao CK, Luthra R, Ensor J, Dekovich A, Liao Z, Hittelman WN, Aggarwal BB, Ajani JA

Pretherapy nuclear factor-kappaB status, chemoradiation resistance, and metastatic progression in esophageal carcinoma. Mol Cancer Ther 5 (11) :2844-2850, 2006. PMID: 17121931

Hui Z, Li Y, Yu Z, Liao Z

Survey on use of postmastectomy radiotherapy for breast cancer in China Int J Radiat Oncol Biol Phys 66 (4) :1135-1142, 2006

Malaisrie SC, Hofstetter WL, Correa AM, Ajani JA, Komaki RR, Liao Z, Phan A, Rice DC, Vaporciyan AA, Walsh GL, Lahoti S, Lee JH, Bresalier R, Roth JA, Swisher SG

Endoscopic ultrasonography-identified celiac adenopathy remains a poor prognostic factor despite preoperative chemoradiotherapy in esophageal adenocarcinoma. J Thorac Cardiovasc Surg 131 (1) :65-72, 2006. e-Pub 2005. PMID: 16399296

Gu Y, Swisher SG, Ajani JA, Correa AM, Hofstetter WL, Liao Z, Komaki RR, Rashid A, Hamilton SR, Wu TT

The number of lymph nodes with metastasis predicts survival in patients with esophageal or esophagogastric junction adenocarcinoma who receive preoperative chemoradiation. Cancer 106 (5) :1017-25, 2006. PMID: 16456809

Chang JY, Komaki R, Sasaki R, Liao Z, Stevens CW, Lu C, Fossella FV, Allen PK, Cox JD, Spitz MR, Wu X

High mutagen sensitivity in peripheral blood lymphocytes predicts poor overall and disease-specific survival in patients with stage III non-small cell lung cancer treated with radiotherapy and chemotherapy. Clin Cancer Res 11 (8) :2894-2898, 2005

Rosen I, Liu H, Childress N, Liao Z

Interactively exploring optimized treatment plans. Int J Radiat Oncol Biol Phys 61 (2) :570-582, 2005

Swisher SG, Hofstetter W, Wu TT, Correa AM, Ajani JA, Komaki R, Chirieac L, Hunt KK, Liao Z, Phan A, Rice DC, Vaporciyan AA, Walsh GL, Roth JA

Proposed revision of the esophageal cancer staging system to accommodate pathologic response (pP) following preoperative chemoradiation (CRT). Ann Surg 241 (5) :810-817; 817-820, 2005

Wang SL, Liao Z, Liu XF, Yu ZH, Gu DZ, Qian TN, Song YW, Jin J, Wang WH, Li YX

Primary early-stage intestinal and colonic non-Hodgkin's lymphoma: clinical features, management, and outcome of 37 patients. World J Gastroenterol 11 (37) :5905-5909, 2005. PMID: 16270408

Zhang Z, Liao Z, Jin J, Ajani J, Chang JY, Jeter M, Guerrero T, Stevens CW, Swisher S, Ho L, Yao J, Allen P, Cox JD, Komaki R

Dose-response relationship in locoregional control for patients with stage II-III esophageal cancer treated with concurrent chemotherapy and radiotherapy. International Journal of Radiation Oncology, Biology, and Physics 61 (3) :656-664, 2005

Rohatgi PR, Swisher SG, Correa AM, Wu TT, Liao Z, Walsh GL, Vaporciyan AA, Rice DC, Fukami N, Roth JA, Ajani JA

Comparison of clinical stage, therapy response, and patient outcome between squamous cell carcinoma and adenocarcinoma of the esophagus Int J Gastrointest Cancer 36 (2) :69-76, 2005. PMID: 16648656

Zhu XR, Prado K, Liu HH, Guerrero T, Jeter M, Liao Z, Rice D, Foster K, Stevens CW

Intensity-modulated radiation therapy for mesothelioma: impact of multileaf collimator leaf width and pencil beam size on planning quality and delivery efficiency International Journal of Radiation Oncology, Biology, and Physics 62 (5) :1525-1534, 2005

Pan T, Mawlawi O, Nehmeh SA, Erdi YE, Luo D, Liy HH, Castillo R, Mohan R, Liao Z, Macapinlac HA

Attenuation correction of PET images with respiration-averaged CT images in PET/CT J Nucl Med 46 (9) :1481-1487, 2005

Rohatgi P, Swisher SG, Correa AM, Wu TT, Liao Z, Komaki R, Walsh GL, Vaporciyan AA, Lynch PM, Rice DC, Roth JA, Ajaini JA

Failure patterns correlate with the proportion of residual carcinoma after preoperative chemoradiotherapy for carcinoma of the esophagus Cancer 104 (7) :1349-1355, 2005

Rohatgi P, Swisher SG, Correa AM, Wu TT, Liao Z, Komaki R, Walsh GL, Vaporciyan AA, Rice DC, Roth JA, Ajani JA

Characterization of pathologic complete response after preoperative chemoradiotherapy in carcinoma of the esophagus and outcome after pathologic complete response Cancer 104 (11) :2365-2372, 2005

Liu HH, Guerrero T, Liao Z, Tucker S, Wang X, Bonnen M, Chang JY, Jeter MD, Mohan R, Cox JD, Komaki R, Stevens C, Chandra A

Feasibility of using intensity-modulated radiotherapy to improve lung sparing in treatment planning for distal esophageal cancer Radiother Oncol 77 (3) :247-253, 2005

Chandra A, Guerrero TM, Liu HH, Tucker SL, Liao Z, Wang X, Murshed H, Bonnen MD, Garg AK, Stevens CW, Chang JY, Jeter MD, Mohan R, Cox JD, Komaki R

Feasibility of using intensity-modulated radiotherapy to improve lung sparing in treatment planning for distal esophageal cancer Radiother Oncol 77 (3) :247-253, 2005

Komaki R, Chang JY, Wu X, Allen PK, Milas L, Liao Z, Fossella FV, Travis E, Spitz MR

Mutagen sensitivity may predict lung protection by amifostine for patients with locally advanced non-small cell lung cancer treated by chemoradiotherapy. Semin Oncol 32 (2 Suppl 3) :S92-8, 2005. PMID: 16015542

Hong D, Lunagomez S, Kim EE, Lee JH, Bresalier RS, Swisher SG, Wu TT, Morris J, Liao Z, Komaki R, Ajani JA

Value of baseline positron emission tomography for predicting overall survival in patient with nonmetastatic esophageal or gastroesophageal junction carcinoma. Cancer 104 (8) :1620-6, 2005. PMID: 16118804

Taylor NA, Liao Z, Cox JD, Stevens C, Roth J, Walsh G, Chang JY, Guerrero T, Jeter M, Putnam J. Jr, Fossella FV, Allen P, Komaki R

Equivalent outcome of patients with clinical stage IIIA non-small-cell lung cancer treated with concurrent chemoradiation compared with induction chemotherapy followed by surgical resection. International Journal of Radiation Oncology, Biology, and Physics 58 (1) :204-212, 2004. PMID: 14697440

Butler LE, Forster KM, Stevens CW, Bloch C, Liu HH, Tucker SL, Komaki R, Liao Z, Starkschall G

Dosimetric benefits of respiratory gating: a preliminary study Journal of Applied Clinical Medical Physics 5 (1) :16-24, 2004

Nakata E, Mason KA, Hunter N, Husain A, Raju U,Liao Z, Ang KK, Milas L

Potentiation of tumor response to radiation or chemoradiation by selective cyclooxygenase-2 enzyme inhibitors. Int J Radiat Oncol Biol Phys 58 (2) :369-75, 2004. PMID: 14751505

Koch N, Liu HH, Starkschall G, Jacobson M, Forster K, Liao Z, Komaki R, Stevens CW

Evaluation of internal lung motion for respiratory-gated radiotherapy using MRI: Part I--correlating internal lung motion with skin fiducial motion. Int J Radiat Oncol Biol Phys 60 (5) :1459-72, 2004. PMID: 15590177

Liu HH, Koch N, Starkschall G, Jacobson M, Forster K, Liao Z, Komaki R, Stevens CW

Evaluation of internal lung motion for respiratory-gated radiotherapy using MRI: Part II-margin reduction of internal target volume. Int J Radiat Oncol Biol Phys 60 (5) :1473-83, 2004. PMID: 15590178

Liao Z, Zhang Z, Jin J, Ajani JA, Swisher SG, Stevens CW, Ho L, Smythe R, Vaporciyan AA, Putnam JB, Walsh GL, Roth JA, Yao JC, Allen PK, Cox JD, Komaki R

Esophagectomy after concurrent chemoradiotherapy improves locoregional control in clinical stage II or III esophageal cancer patients. Int J Radiat Oncol Biol Phys 60 (5) :1484-93, 2004. PMID: 15590179

Taylor NA, Liao Z, Stevens CW, Walsh G, Roth JA, Putnam JB Jr, Fossella F, Allen P, Cox JD, Komaki R

Postoperative radiotherapy increases locoregional control of patients with stage IIIA non-small-cell lung cancer treated with induction chemotherapy followed by surgery. International Journal of Radiation Oncology, Biology, and Physics 56 (3) :616-625, 2003. PMID: 12788166

Komaki R, Cox JD, Putnam Jr JB, Walsh G, Vaporciyan A, Liao Z, Stevens C, Fossella FV, Lee JS, Hong WK, Roth J

The management of superior sulcus tumors Journal Japanese Society for Therapeutic Radiology and Oncology 13 (3) :131-138, 2001

Travis EL, Liao Z, Tucker SL

Spatial heterogeneity of the volume effect for radiation pneumonitis in mouse lung. Int J Radiat Oncol Biol Phys 38 (5) :1045-1054, 1997. PMID: 9276371

Tucker SL, Liao Z, Travis EL

Estimation of the spatial distribution of target cells for radiation pneumonitis in mouse lung. Int J Radiat Oncol Biol Phys 38 (5) :1055-1066, 1997. PMID: 9276372

Liao Z, Travis EL, Tucker SL

Damage and morbidity from pneumonitis after irradiation of partial volumes of mouse lung. Int J Radiat Oncol Biol Phys 32 (5) :1359-1370, 1995. PMID: 7635776

Liao Z, Travis EL

Unilateral nephrectomy 24 hours after bilateral kidney irradiation reduces damage to the function and structure of the remaining kidney. Radiat Res 139 (3) :290-299, 1994. PMID: 8073111

Gomez DR, Gillin M, Liao Z, Wei C, Lin SH, Swanick C, Alvarado T, Komaki R, Cox JD, Chang JY

Phase 1 study of dose escalation in hypofractionated proton beam therapy for non-small cell lung cancer. Int J Radiat Oncol Biol Phys. e-Pub 2013. PMID: 23688815

Xiong H, Liao Z, Liu Z, Xu T, Wang Q, Liu H, Komaki R, Gomez D, Wang L, Wei Q

ATM polymorphisms predict severe radiation pneumonitis in patients with non-small cell lung cancer treated with definitive radiation therapy International Journal of Radiation Oncology, Biology, Physics. e-Pub 2012. PMID: 23154078

Li Q, Swanick CW, Allen PK, Gomez DR, Welsh JW, Liao Z, Balter PA, Chang JY

Stereotactic ablative radiotherapy (SABR) using 70gy in 10 fractions for non-small cell lung cancer: exploration of clinical indications. Radiother Oncol. e-Pub 2014. PMID: 25108807
Invited Articles
Liao Z, Cox JD, Komaki R, Radiochemotherapy of esophageal cancer, 2:553-568, 2007
Liao Z, Mason KA, Milas L, Cyclo-oxygenase-2 and its inhibition in cancer: is there a role?, 67:821-845, 2007
Andratschke NH, Dittmann KH, Mason KA, Fan Z, Liao Z, Komaki R, Ang KK, Milas L, Epidermal growth factor receptor as a target to improve treatment of lung cancer., 5:340-352, 2005
Komaki R, Chang JY, Wu X, Allen PK, Milas L, Liao Z, Wang X, Murshed H, Bonnen M, Garg A, Stevens CW, Chang JY, Jeter MD, Mohan R, Cox JD, Komaki R, Mutagen sensitivity (ms) may predict lung protection by amifostine for patients with locally advanced non-small cell lung cancer (nsclc) treated by chemoradiotherapy, 32 2 Suppl 3:S92-98, 2005
Milas L, Raju U, Liao Z, Ajani J, Targeting molecular determinants of tumor chemo-radioresistance, 32 Suppl 9:S78-81, 2005
Abstracts
Milbury K, Chaoul A, Engle R, Liao Z, Yang C, Carmack C, Shannon V, Spelman A, Wangyal T, Cohen L

Couple-based Tibetan yoga program for lung cancer patients and their caregivers Psychooncology 24 (1) :117-20, 2015. e-Pub 2014. PMID: 24890852

Li H, Liu W, Park P, Matney J, Liao Z, Chang J, Zhang X, Li Y, Zhu RX

Evaluation of the systematic error in using 3D dose calculation in scanning beam proton therapy for lung cancer. J Appl Clin Med Phys 15 (5) :4810, 2014. e-Pub 2014. PMID: 25207565

Taylor MB, Liao Z, Bluett J, Kerr MD, Li H, Sahoo N, Gillin MT, Zhu X, Zhang X

Improving passive scattering proton therapy plan quality by optimizing compensator parameters AAPM, 2013

Naik NS, Swanick CW, Wei C, Liao Z, Welsh J, Komaki R, Chang JY, O'Reilly MS, Gomez D

High local failure rates despite dose escalation may support the metastatic self-seeding phenomenon in non-small cell lung cancer Int J Radiat Oncol Biol Phys 87 (2) :S519, 2013

Hong J, Liao Z, Zhuang Y, Levy LB, Sheu T, Heymach JV, Nguyen QN, Xu T, Komaki R, Gomez DR

Prognostic factors as a function of disease-free interval after definitive (chemo)radiation for non-small cell lung cancer using conditional survival analysis Am J Clin Oncol. e-Pub 2015. PMID: 26535988
| | |
| --- | --- |
| Title: | BOI mucositis study |
| Funding Source: | Amgen, Inc. |
| Role: | Co-Investigator |
| | |
| --- | --- |
| Title: | Couple-based meditation program for patients with metastatic lung cancer and their partners |
| Funding Source: | NIH/NCI |
| Role: | Co-Investigator |