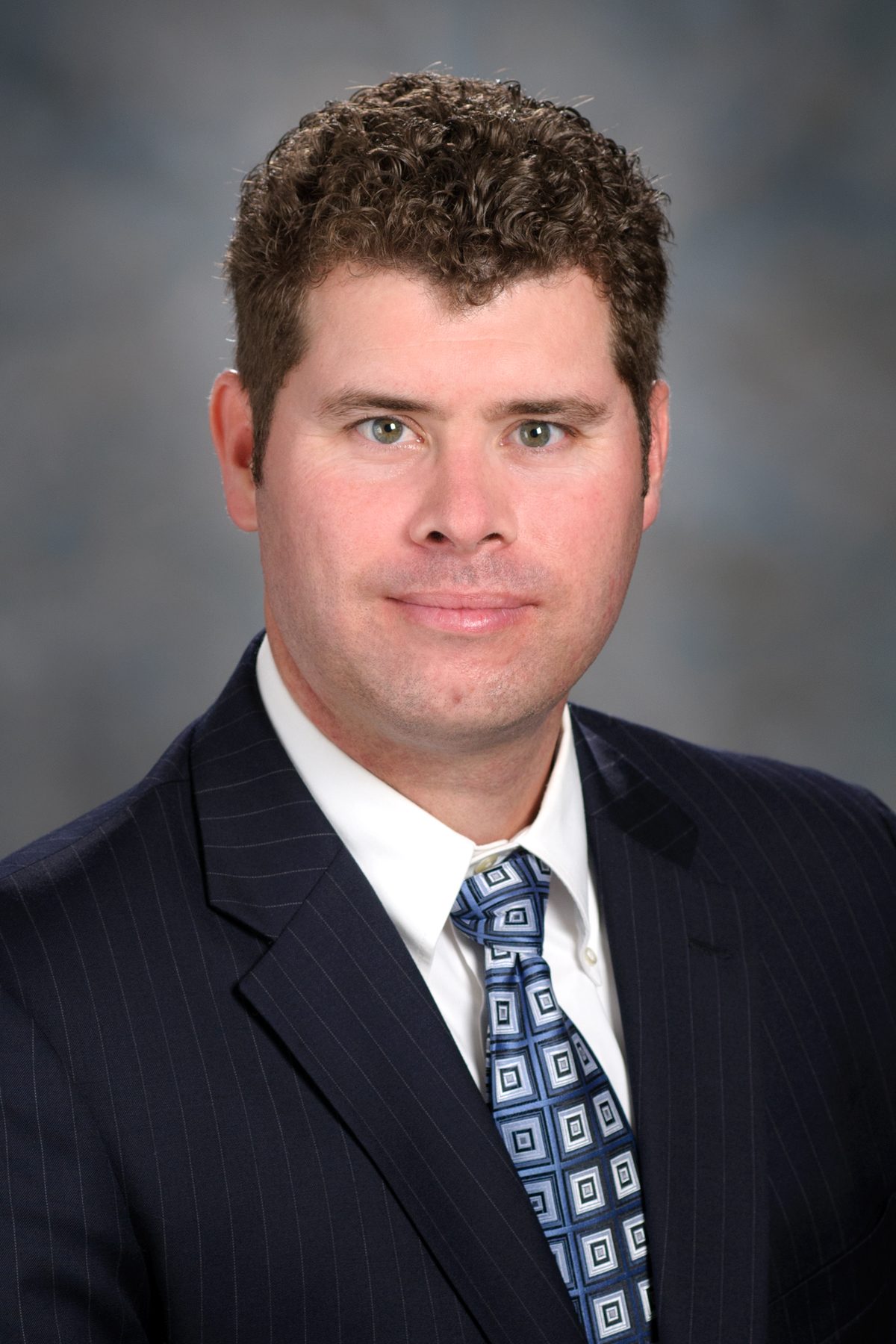 Andrew B. Gladden, Ph.D.
Department of Genetics, Division of Basic Sciences
Primary Appointment
Assistant Professor, Department of Genetics, The University of Texas MD Anderson Cancer Center, Houston, TX
Dual/Joint/Adjunct Appointment
Assistant Professor, The University of Texas Graduate School of Biomedical Sciences, Houston, TX
Cell polarity in tissue development Cell adhesion function in tumor progression Regulation of stem cell niche microenvironment Epidermal development and wound healing
The main focus of our research is to gain insight into the role of cell adhesion pathways in the development and homeostasis of tissues and organs. We are also interested in understanding how the disruption of specific adhesion and signaling pathways contributes to tumor initiation and progression to metastasis. Our laboratory utilizes a number of different approaches to address this overarching goal including, genetic mouse models, cell culture studies, organotypic cultures, and biochemistry. Mammalian epithelial cells organize membrane domains in relation to surrounding cells and extracellular matrix via signals emanating from cell: cell contacts. In particular, the adherens junction (AJ) facilitates signaling between cells via cell:cell adhesion and helps to delineate the cell autonomous boundary between the apical and basal regions of the cell. How the AJ both responds to and is regulated by cell-extrinsic and -intrinsic signals remains incompletely understood. We are interested in identifying cell adhesion-related proteins and underlying signaling pathways involved in the establishment and regulated maintenance of epithelial cell:cell contacts. In particular, we are studying the functions of the junctional polarity complex which comprises the core AJ proteins E-cadherin, β-catenin, α-catenin, as well as the highly conserved polarity protein PAR3 and the protein product of the Nf2 tumor suppressor, Merlin. We are utilizing genetic mouse models and cell culture studies to investigate how this complex regulates the organization of a cell's apicobasal membrane domain as well as this complex's role in the development of specific cell junctions. The progression from a benign to metastatic cancer generally requires a specific level of epithelial to mesenchymal transition (EMT), a process in which epithelial cells dissolve cell:cell contacts, lose polarity, and become more mobile. Interestingly, α-catenin levels are decreased in a number of metastatic cancers. Additionally, loss of polarity, and therefore loss of normal membrane organization, is believed to play a role in metastatic development; however, little is known about how loss of polarity promotes metastasis or at what point in metastatic progression loss of polarity occurs. To investigate the role that polarity proteins and proteins that regulate the actin cytoskeleton play in tumor progression, we are using organotypic cultures and biochemical studies to complement our observations from mouse models. These studies will significantly expand our understanding of how solid tumor cells can target specific signaling pathways to progress into metastatic lesions. We plan to use this knowledge to develop new biomarkers to monitor benign tumors for specific metastatic signatures. Finally, we are studying how cell:cell adhesion and communication contributes to the maintenance of tissues and the regulation of the adult stem cell niche. We utilize conditional gene knockout mouse models to study the role of different cell adhesion and cytoskeletal proteins in the regulation of epidermal stem cells. Additionally, we use isolated stem cells to study the cell signaling pathways that are modulated by cell adhesion proteins, and we will use organotypic cultures and epidermal reconstitution methods to expand our knowledge of how cell adhesion and the cell cytoskeleton maintain and activate epidermal stem cells.
View a complete list of Dr. Gladden's publications . Visit Dr. Gladden's Lab Website
Degree-Granting Education
| | |
| --- | --- |
| 2005 | University of Pennsylvania, Philadelphia, PA, USA, PHD, Cell and Molecular Biology |
| 1999 | Drury College, Springfield, MO, USA, BA, Biology and Chemistry |
Postgraduate Training
| | |
| --- | --- |
| 2005-2011 | Research Fellowship, Massachusetts General Hospital Cancer Center, Boston, MA |
| 2005-2011 | Research Fellowship, Harvard Medical School, Cambridge, MA |