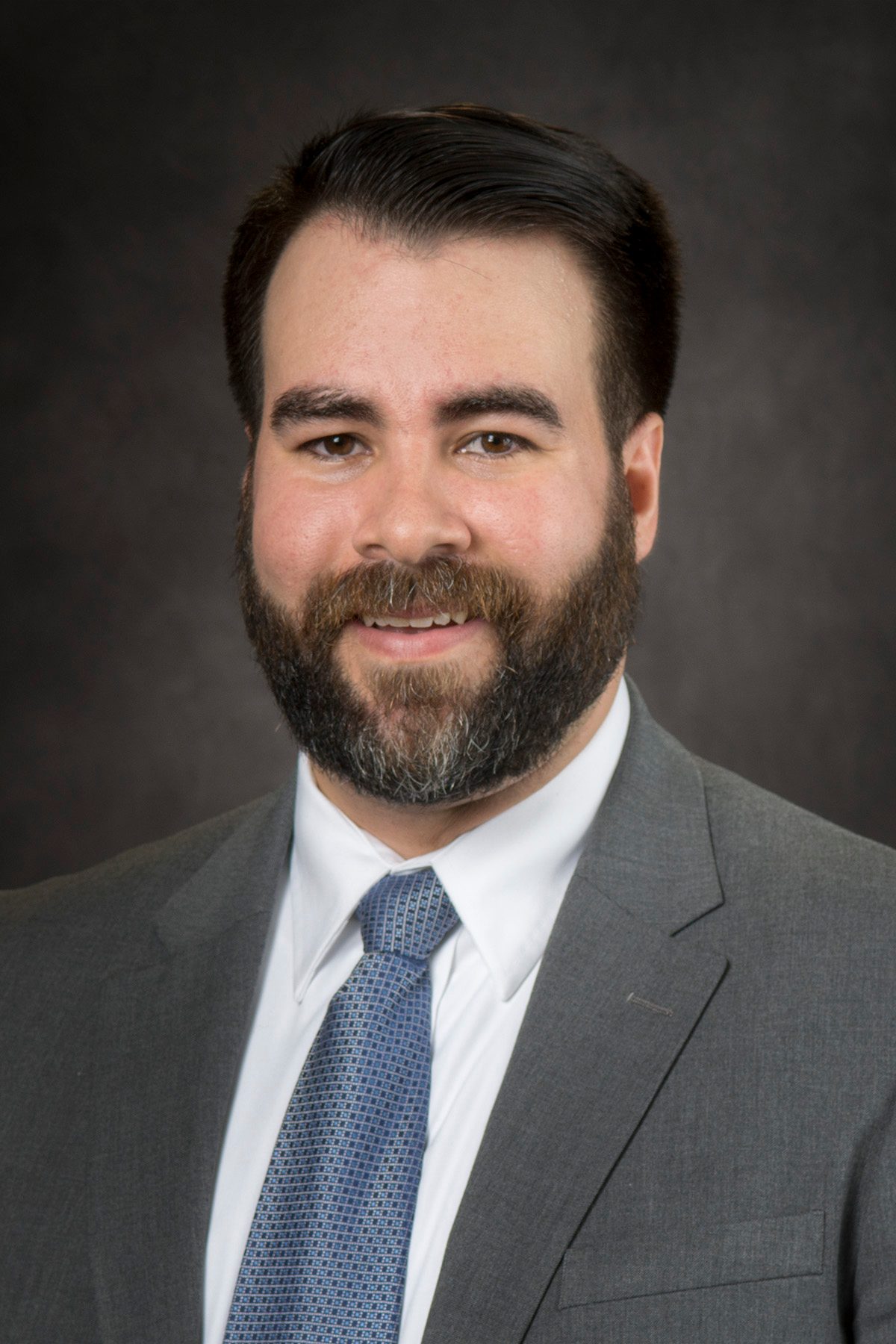 Carlos E Cardenas, Ph.D.
Department of Radiation Physics, Division of Radiation Oncology
About Dr. Carlos E Cardenas
Dr. Cardenas' research focuses on the integration of big data and the development of artificial intelligence applications for radiation therapy treatment planning. The bulk of his work has been focused on automating the contouring of normal tissues and target volumes to reduce uncertainties in radiotherapy treatment planning. Additionally, he has several collaborations with colleagues at MD Anderson on the investigation of quantitative image features for radiotherapy treatment outcome prediction.
Read More
Primary Appointment
Assistant Professor, Department of Radiation Physics - Research, Division of Radiation Oncology, The University of Texas MD Anderson Cancer Center, Houston, TX
Degree-Granting Education
| | |
| --- | --- |
| 2018 | The University of Texas MD Anderson Cancer Center UTHealth Graduate School of Biomedical Sciences, Houston, TX, USA, PHD, Medical Physics |
| 2014 | East Carolina University, Greenville, NC, USA, MS, Medical Physics |
| 2009 | University of Alabama in Huntsville, Huntsville, AL, USA, BS, Physics |
| | |
| --- | --- |
| 2019 | Clinical Research Loan Repayment Program Award (1 L30 CA242657-01), National Cancer Institute |
| 2017 | UT MD Anderson Medical Physics Student Research Retreat Travel Award, The University of Texas MD Anderson Cancer Center UTHealth Graduate School of Biomedical Sciences |
| 2017 | Expanding Horizons Travel Award, American Association of Physicists in Medicine |
| 2017 | Andrew Sowell-Wade Huggins Scholarship for Cancer Research, The University of Texas MD Anderson Cancer Center UTHealth Graduate School of Biomedical Sciences |
| 2016 | The George M. Stancel, Ph.D. Fellowship in Biomedical Sciences, The University of Texas MD Anderson Cancer Center UTHealth Graduate School of Biomedical Sciences |
| 2015 | UT Health Science Center, Graduate School of Biomedical Sciences Travel Award, The University of Texas MD Anderson Cancer Center UTHealth Graduate School of Biomedical Sciences |
| 2005 | ADTRAN Mark C. Smith Scholarship, The University of Alabama in Huntsville |
| 2005 | University of Alabama in Huntsville Foundation Presidential Scholarship, The University of Alabama in Huntsville |
| | |
| --- | --- |
| Title: | Leveraging artificial intelligence to bring high quality radiotherapy treatment planning for rectal cancers to community hospitals |
| Funding Source: | University of Texas MD Anderson Cancer Center |
| Role: | Principal Investigator |
| | |
| --- | --- |
| Title: | A consortium for automated radiotherapy treatment planning in Latin America |
| Funding Source: | Sister Institution Network Fund |
| Role: | Co-Investigator |
| | |
| --- | --- |
| Title: | Artificial intelligence to automate the use of radiotherapy to treat acute onological conditions such as severe pain, bleeding and neurological symptoms in patients with advance cancers |
| Funding Source: | Wellcome Trust |
| Role: | Co-Investigator |
| | |
| --- | --- |
| Title: | Improving Treatments of Local Liver Disease with Biomechanical Modeling and Deep Learning |
| Funding Source: | SIR Foundation |
| Role: | Collaborator |