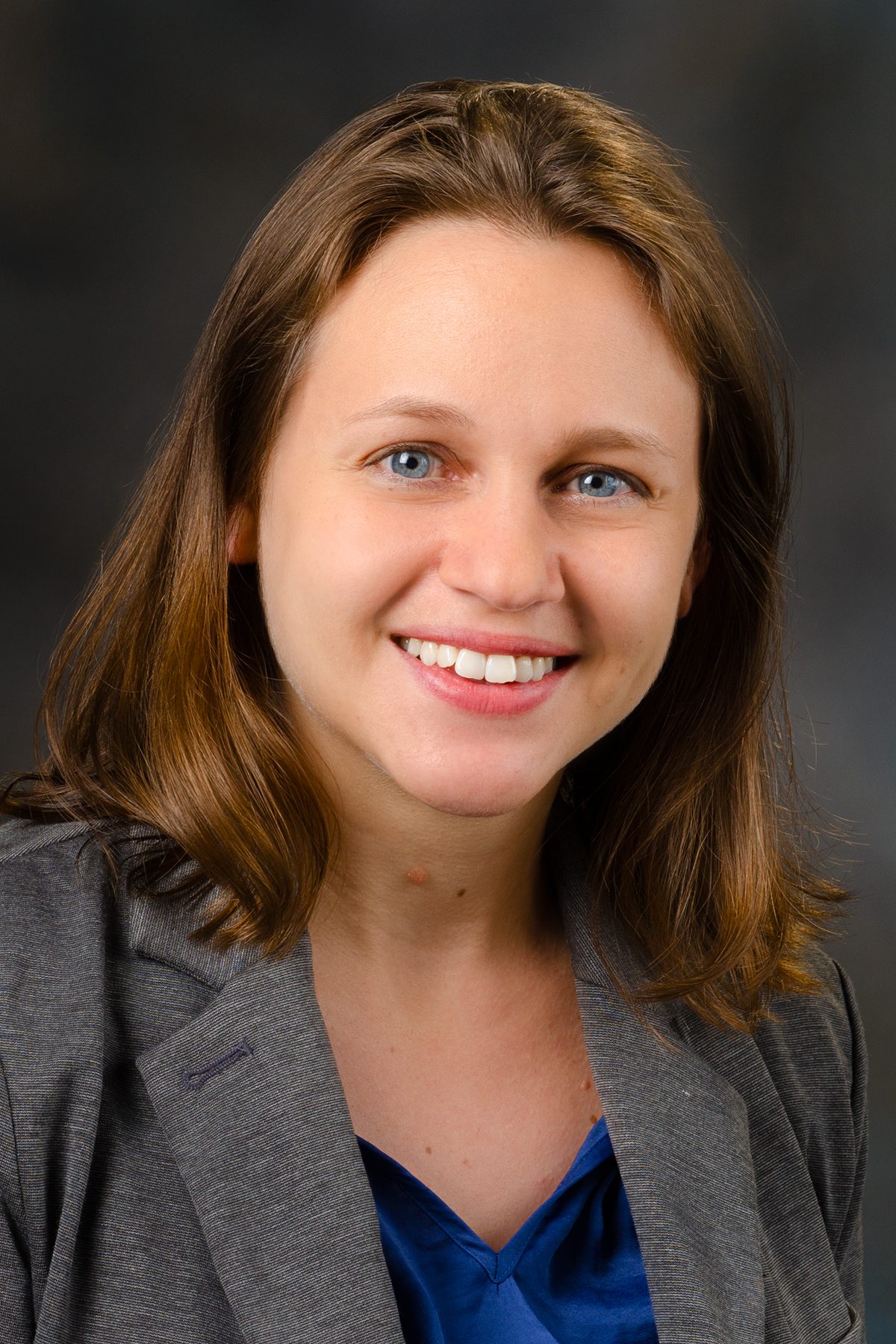 Elisabeth G. Vichaya, Ph.D.
Department of Symptom Research, Division of Internal Medicine
About Dr. Vichaya
Elisabeth Vichaya is interested in understanding the impact of cancer and cancer therapy on the brain. It has been shown that non-CNS cancers can profoundly impact brain function resulting in symptoms such as fatigue, depression, and cognitive impairment. These symptoms are often present at disease presentation, are exacerbated by treatment, and—for a subset of patients—persist for months or even years after cancer treatment is completed.
Dr. Vichaya engages in both clinical and preclinical research to elucidate the mechanisms by which cancer and cancer therapy exert these effects, with a particular focus on fatigue. The ultimate goal of this research is to identify interventions to prevent or treat these symptoms. Dr. Vichaya's training in behavioral neuroscience, neuroimmunology, and clinical cancer symptom research has uniquely equipped her for this multidisciplinary research. Her approach is primarily focused on using and developing, as necessary, preclinical models. She believes that preclinical research provides the most efficient method to identify mechanisms and screen potential drugs. Her primary line of work seeks to elucidate the mechanisms of fatigue using a heterotopic, syngeneic murine model of head and neck cancer, as well as a treatment regimen of cisplatin and radiation.
Dr. Vichaya notes that the primary hypothesis for the past decade concerning cancer-related symptoms is that these symptoms are a consequence of neuroinflammation. Although there may be a role for neuroinflammation in brain radiation-induced symptoms, her research indicates that cancer, cisplatin, and peripheral (limb) radiation can induce symptoms in the absence of neuroinflammation. Current data indicate that tumor-induced fatigue may be an energy balance issue resulting from widespread metabolic dysfunction in the body of tumor-bearing mice and that cancer therapy may exacerbate this effect by inducing mitochondrial damage. She is now studying these mechanisms in the context of cancer-related fatigue using behavioral approaches that tap into both physical activity and motivational processes. Further, she has a clinical protocol ongoing to determine if the mitochondrial dyfunction within leukocytes is associated with fatigue and activity levels, as measured by actigraphy, in cancer survivors.
Read More
Primary Appointment
Instructor, Department of Symptom Research, Division of Internal Medicine, MD Anderson Cancer Center, Houston, TX
Degree-Granting Education
| | |
| --- | --- |
| 2011 | Texas A&M University, College Station, TX, USA, PHD, Psychology/Behavioral & Cellular Neuroscience |
| 2007 | Texas A&M University, College Station, TX, USA, MS, Psychology/Behavioral & Cellular Neuroscience |
| 2004 | Wayland Baptist University, Plainview, TX, USA, BS, Psychology & Religion |
Postgraduate Training
| | |
| --- | --- |
| 2012-2017 | Postdoctoral Fellowship, University of Texas MD Anderson Cancer Center, Houston, TX |
| 2011-2012 | Postdoctoral Fellowship, Clinical Symptom Research, University of Texas MD Anderson Cancer Center, Houston, TX |