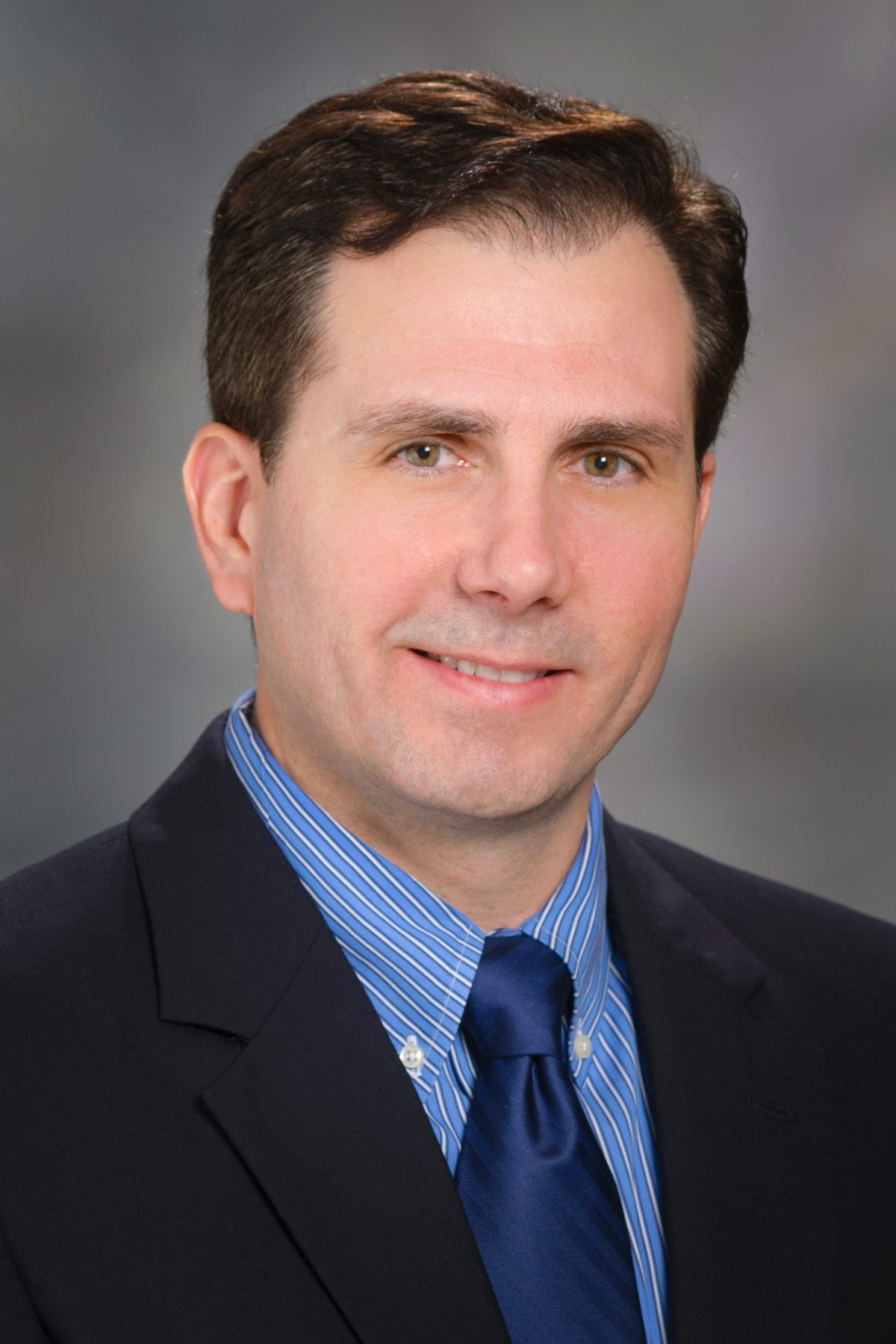 Jerry D Henderson, MD, MBA
Department of Emergency Medicine, Division of Internal Medicine
About Dr. Henderson
Dr. Henderson is an Associate Professor in the specialty cancer emergency room at MD Anderson, a one-of-a-kind facility at the heart of the institution. This 44 bed specialty emergency room cares for cancer patients from all specialties and has more than 20,000 visits each year. Because emergency care of these patients is so specialized, Dr. Henderson designed and implemented the Oncologic Emergency Medicine fellowship, the first of its kind in the world. Since its inception, this fellowship program continues to produce clinical physicians who are experts in the diagnosis and therapy of cancer patients.
In addition to this work, Dr. Henderson also developed a software program called Zero-G. This software provided advanced features to support the specialized patient care delivered in the Emergency Center. Functionality included automated coding and billing, scripted order sets, automated email notification, automated lab calculations, and prescription printing. Data from more than 26,000 individual patient visits are currently stored in this database. His work with Zero-G led to him receive the Innovator of the Year Award in 2013.
Dr. Henderson maintains a reputation for exceptional problem-solving and clinical informatics expertise. He currently holds membership in three of the institutional informatics committees and is the Chair of both the Informatics Governance and the Inpatient Clinical Informatics Committees. He supports research, operations, and strategic goals of the organization through his work in clinical informatics. Dr. Henderson is currently investigating new technologies like artificial intelligence, machine learning, deep learning, and voice recognition to improve patient care at MD Anderson.
Read More
Primary Appointment
Associate Professor, Department of Emergency Medicine, Division of Internal Medicine, The University of Texas MD Anderson Cancer Center, Houston, TX
Associate CMIO, Division of Office of the CMIO, MD Anderson Cancer Center, HOUSTON, TX
Director of Informatics (Department level), Department of Emergency Medicine, Division of Internal Medicine, The University of Texas MD Anderson Cancer Center, Houston, TX
Fellowship Program Associate Director, Department of Emergency Medicine, Division of Internal Medicine, The University of Texas MD Anderson Cancer Center, Houston, TX
Education Director (Department level), Department of Emergency Medicine, Division of Internal Medicine, The University of Texas MD Anderson Cancer Center, Houston
Education Director (Department level), Department of General Internal Medicine, Division of Internal Medicine, The University of Texas MD Anderson Cancer Center, Houston, TX
Dual/Joint/Adjunct Appointment
Clinical Instructor, University of Texas Health Science Center at Houston Medical School, volunteer faculty member, Houston, TX
Degree-Granting Education
| | |
| --- | --- |
| 2017 | Rice University, HOUSTON, TX, USA, MBA, Business |
| 2001 | The Royal College of Surgeons, Dublin, IRL, MD, Medicine |
| 1992 | The University of Texas, Arlington, TX, USA, BS, Biology |
Postgraduate Training
| | |
| --- | --- |
| 2002-2004 | Internal Medicine Resident, UTMB Department of Internal Medicine, Galveston, TX |
| 2001-2002 | Internal Medicine Intern, UTMB Department of Internal Medicine, Galveston, TX |
| | |
| --- | --- |
| 2013 | ABPM - Medical Informatics |
Academic Appointments
Assistant Professor, Department of General Internal Medicine, Division of Division of Internal Medicine, The University of Texas MD Anderson Cancer Center, Houston, TX, 2004 - 2010
Institutional Committee Activities
Chair, Informatics Governance Committee, 2017 - Present
Member, Data Services Steering Team, 2017 - Present
Member, Mobile Device Committee, 2017 - Present
Chair, Mobile 1.0 subcommittee, 2017 - 2017
Member, Revenue Cycle Informatics Committee, 2017 - Present
Chair, Inpatient Clinical Informatics Committee, 2016 - Present
Member, Reporting Governance Committee, 2016 - Present
Member, Data Governance Committee, 2015 - Present
Member, Integrated Clinical Team, 2013 - 2016
Chair, Clinical Content Management Team, 2013 - 2016
Member, eCSR subcommittee, 2013 - 2013
Ambassador, ICD-10, 2013 - 2016
Review Team Member, ClinicStation Control Board, 2012 - 2016
Member, EMR Steering Committee, 2012 - 2013
Member, Electronic Orders Task Force Committee, 2012 - 2012
Member, GIM Fellowship Steering Committee, 2011 - 2011
Member, CME Advisory Committee, 2011 - 2012
Member, Clinical and Research Informatics Committee, 2011 - 2012
Member, Sedation and Procedures Committee, 2008 - 2012
Member, Medical Records Committee, 2004 - 2012
American College of Healthcare Executives (ACHE)
Member, 2018 - Present
American Association for Physician Leadership (AAPL)
Member, 2018 - Present
Association of Medical Directors of Information Systems (AMDIS)
Member, 2012 - Present
Healthcare Information and Management Systems Society (HIMSS)
Member, 2012 - Present
American College of Physicians (ACP)
Member, 2005 - Present
Harris County Medical Society
Member, 2004 - Present
Texas Medical Association (TMA)
Member, 2004 - Present