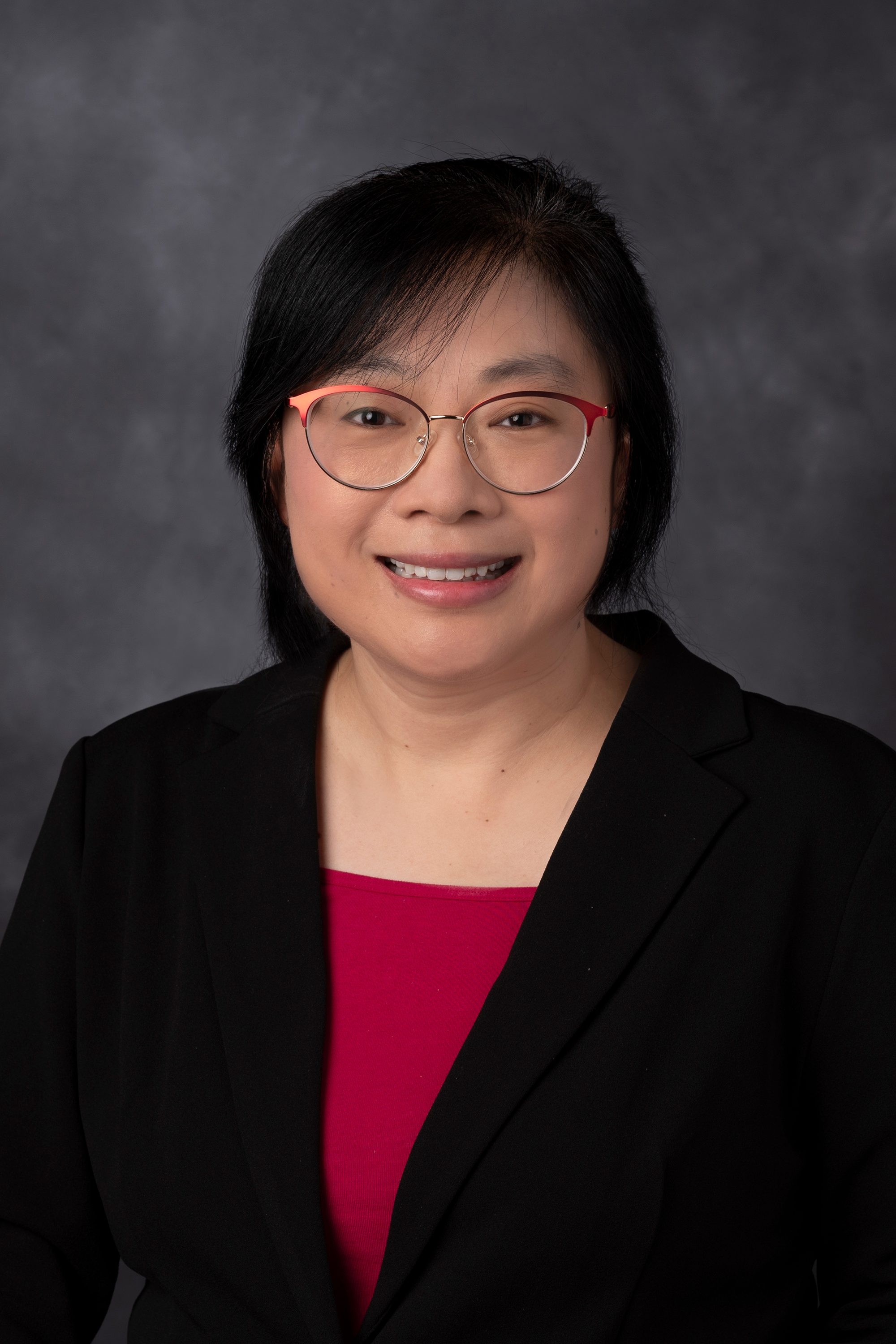 Linghua Wang, Ph.D.
Department of Genomic Medicine, Division of Cancer Medicine
About Dr. Wang
Dr. Wang received her M.D. in Medicine and Ph.D. in Cancer Genomics. She completed her postdoctoral training at Human Genome Sequencing Center (HGSC), Baylor College of Medicine, where she became a faculty Instructor in 2014 and Research Assistant Professor in 2015. She has led genomic data analysis of multiple national and international large-scale cancer genomics projects at HGSC including the somatic and germline mutation discovery of a highly successful Rare Cancer Project, TCGA testicular germ cell tumor, NCI Exceptional Responders Initiative, TCGA Pan-cancer analysis of the DNA damage response/repair pathway. Over the past several years, she has published over 30 peer-reviewed manuscripts and many of them were published on top journals including Nature, Nature Medicine, Nature Genetics, Cell, Genome Research, Blood, and Leukemia.
Dr. Wang was recruited to the Department of Genomic Medicine in 2017 as a Tenure-track Assistant Professor to continue her work on cancer research. Dr. Wang's current primary interests are to develop and apply innovative bioinformatics approaches to better understand the tumor'ecosystem', particularly, the molecular & genomic determinants of tumor response to anti-cancer therapies, the cellular & functional heterogeneity and evolutionary dynamics of tumor cells and tumor microenvironment (TME), and the regulatory networks of anti-tumor immune response, through high-dimensional profiling of tumor cells and their TME.
Read More
Primary Appointment
Assistant Professor, Department of Genomic Medicine, Division of Cancer Medicine, The University of Texas MD Anderson Cancer Center, Houston, TX
Immunogenomics, Single Cell Computational Biology, Tumor Microenvironment, Cancer Genomics, Tumor Heterogeneity and Evolution, Bioinformatics and Computational Biology, Big Data Mining
Degree-Granting Education
| | |
| --- | --- |
| 2011 | The University of Tokyo, Tokyo, JPN, PHD, Cancer Genomics |
| 2006 | Sun Yat-Sen University, Guangzhou, CHN, MS, Ophthalmology |
| 2003 | Taishan Medical University, Taian, CHN, MD, Medicine |
Postgraduate Training
| | |
| --- | --- |
| 2012-2014 | Postdoctoral Associate, Cancer Genomics, Baylor College of Medicine, Houston, TX |
| 2007-2008 | Research Fellowship, Cancer Genetics, Nihon University School of Medicine, Tokyo |
Academic Appointments
Assistant Professor, Baylor College of Medicine, Houston, TX, 2015 - 2017
Instructor, Baylor College of Medicine, Houston, TX, 2014 - 2015
American Society of Clinical Oncology (ASCO)
Member, 2013 - Present
American Association for Cancer Research (AACR)
Active member, 2012 - Present
Peer-Reviewed Articles
Invited Articles
*Wang L, Wheeler DA, Prchal JT.. Acquired uniparental disomy of chromosome 9p in hematologic malignancies. Exp Hematol 44(8):644-52, 2016. e-Pub 2015. PMID: 26646991.
*Wang L & Wheeler DA.. Genomic sequencing for cancer diagnosis and therapy. Annu Rev Med 65:33-48, 2014. e-Pub 2013. PMID: 24274147.
Wheeler DA & *Wang L.. From human genome to cancer genome: the first decade. Genome Res 23(7):1054-62, 2013. PMID: 23817046.
Aburatani H & *Wang L.. Integrated genomic analysis of pancreatic ductal carcinoma. Experimental Medicine 30:33-38, 2012.
| | |
| --- | --- |
| Title: | NCI Exceptional Responders (Subaward-Subcontract) |
| Funding Source: | NIH/NCI |
| Role: | Principal Investigator-MDACC |
| | |
| --- | --- |
| Title: | Start-up funds for Tenure-Track Assistant Professor |
| Funding Source: | MDACC-IRG |
| Role: | Principal Investigator |
| | |
| --- | --- |
| Title: | B-Cell Lymphoma Moon Shot Program |
| Funding Source: | The University of Texas M.D. Anderson Cancer Center |
| Role: | Co-Investigator |
| | |
| --- | --- |
| Title: | High-Risk Multiple Myeloma Moon Shot Pilot Program |
| Funding Source: | The University of Texas M.D. Anderson Cancer Center |
| Role: | Co-Investigator |
| | |
| --- | --- |
| Title: | A biomarker-based, combination therapy with immune checkpoint blockade and pemetrexed for MTAP-deficient metastatic bladder cancer |
| Funding Source: | Doris Duke Charitable Foundation |
| Role: | Co-Investigator |
| | |
| --- | --- |
| Title: | Discover Novel Therapeutic Strategies for Peritoneal Metastases from Gastric Adenocarcinoma |
| Funding Source: | DOD/Congressionally Directed Medical Research Programs (DOD/CDMRP) |
| Role: | Co-Investigator |
| | |
| --- | --- |
| Title: | Targeting Tim-3 as a Novel Therapeutic Strategy for Advanced Gastric Cancer with Peritoneal Metastases |
| Funding Source: | Andrew Sabin Family Foundation |
| Role: | Principal Investigator |
| | |
| --- | --- |
| Title: | Dissecting the Multicellular Ecosystem of Metastatic Gastric Adenocarcinoma by Longitudinal Single Cell Sequencing of Malignant Ascites Cells and PBMCs with Primary and Normal Gastric Tissue as control |
| Funding Source: | MDACC-IRG |
| Role: | Principal Investigator |