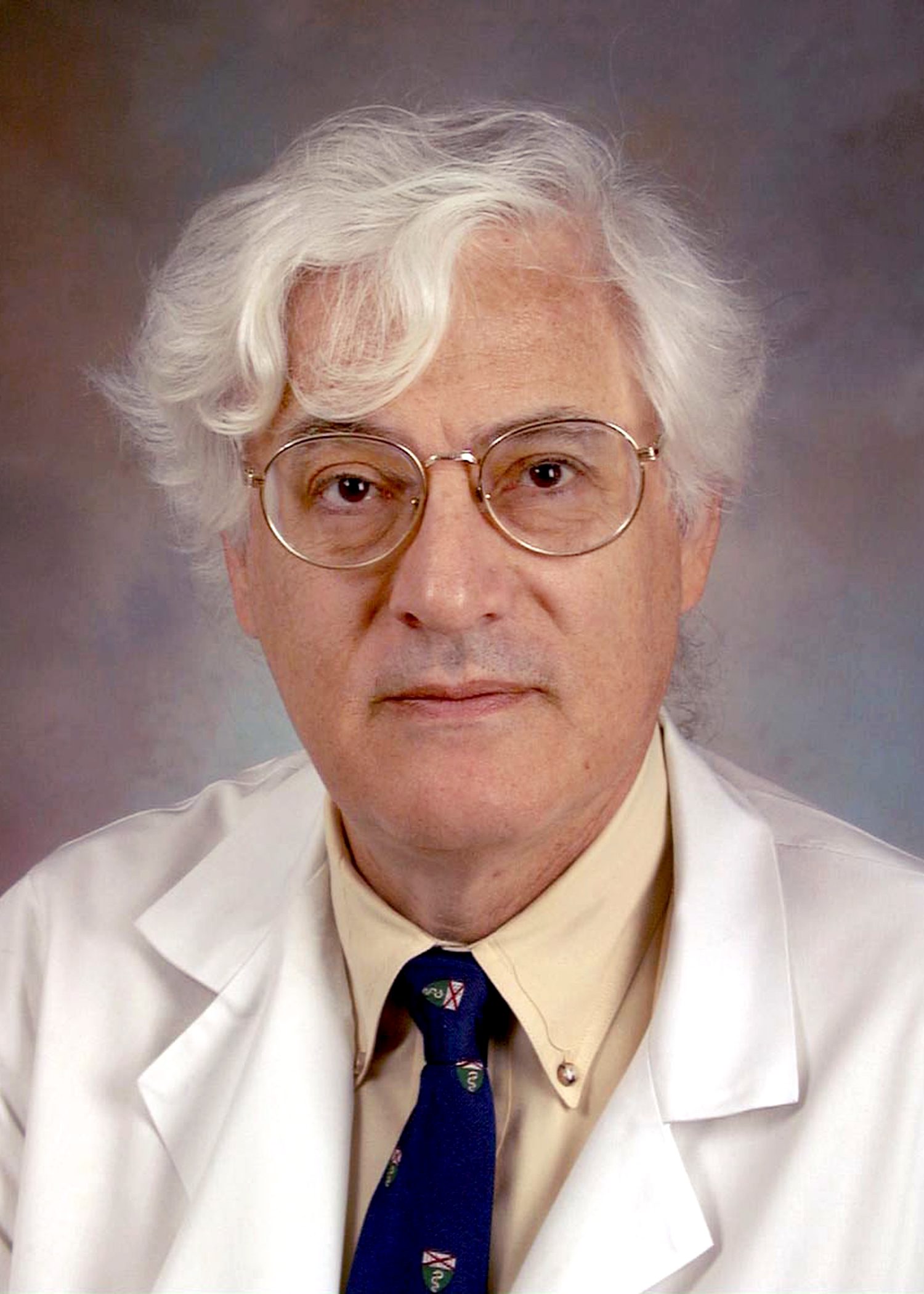 Marvin H Chasen, M.D., M.S.E.E., F.A.C.R.
Department of Diagnostic Radiology, Division of Diagnostic Imaging
About Dr. Chasen
Marvin H. Chasen, M.D., M.S.E.E., F.A.C.R. is a Professor of Radiology at the University of Texas M.D. Anderson Cancer Center in Houston, Texas. He is a graduate of the Ohio State University of Medicine and holds degrees in Electrical Engineering from the City College of New York(B.E.E.) and the Air Force Institute of Technology in Dayton, Ohio (M.S.E.E.).
Dr. Chasen did his internship and residency in Diagnostic Radiology at Wilford Hall United States Air Force Medical Center in San Antonio, Texas and became board certified in 1977. After serving seven years on the faculty at Wilford Hall, he retired in 1984 as a Lieutenant Colonel with twenty years of service receiving the Meritorious Service Medal of the United States upon his retirement. Since then, he has been on the faculties of the Baylor College of Medicine (1987 – 1990) and UTMD Anderson Cancer Center (1984 – 1987 and 1990 – present). During his tenure at Anderson, he has served on numerous Institutional Committees, has been Chair of the Faculty Senate, and served as ad-interim Chair of Diagnostic Radiology for five years. He continues on faculty within the Chest Section of the Department of Diagnostic Radiology as a full time member of the Department. Dr. Chasen has been a Fellow of the American College of Radiology (ACR) since 1997 and has been an oral board examiner for the American Board of Radiology (ABR) eleven times and received its Distinguished Service Award in 2008.
Dr. Chasen has contributed numerous articles to the literature and has authored scientific exhibits at national meetings of the Radiological Society of North America (RSNA) and the American Roentgen Ray Society (ARRS) winning over 20 major awards for his work. These include a number of Cum Laude and Magna Cum Laude awards from RSNA and two Gold and two Silver medals from ARRS. He has delivered well over 100 presentations on various subjects within the chest as visiting professor and guest lecturer at various universities within the United States and abroad, the Armed Forces Institute of Pathology (AFIP) and national meetings of RSNA and ARRS.
Read More
Primary Appointment
Professor, Department of Department of Diagnostic Radiology, Division of Division of Diagnostic Imaging, The University of Texas MD Anderson Cancer Center, Houston, TX
Dual/Joint/Adjunct Appointment
Associate Professor, Department of Clinical Radiology, Baylor College of Medicine, Houston, TX
He has special interest in thoracic anatomical variants, venous collateral networks and the embryological basis behind the development of such variants and collaterals.
Degree-Granting Education
| | |
| --- | --- |
| 1973 | Ohio State University School of Medicine, Columbus, OH, USA, MD, Medicine |
| 1967 | Air Force Institute of Technology, Dayton, OH, USA, MSEE, Electrical Engineering |
| 1963 | School of Technology, City College of New York, New York, NY, USA, BEE, Electrical Engineering |
Postgraduate Training
| | |
| --- | --- |
| 1974-1977 | Radiology Residency, Wilford Hall USAF Medical Center, Lackland Air Force Base, TX |
| 1973-1974 | Clinical Internship, Wilford Hall USAF Medical Center, Lackland Air Force Base, TX |
| | |
| --- | --- |
| 1977 | American Board of Radiology |
| 1974 | Diplomat National Board of Medical Examiners |
Academic Appointments
Associate Professor, Department of Radiology, Baylor College of Medicine, Houston, TX, 1987 - 1990
Associate Professor, Department of Radiology, The University of Texas Health Science Center, San Antonio, TX, 1978 - 1984
Administrative Appointments/Responsibilities
Deputy Division Head, The University of Texas MD Anderson Cancer Center, Houston, TX, 2001 - 2010
Institutional Committee Activities
Member, PACS Steering Committee (Division of Diagnostic Imaging), 2003 - Present
Member, PET/CT Strategic Planning Committee (Division of Diagnostic Imaging), 2003 - Present
Military or Other Governmental Service
Lieutenant Colonel (Retired), United States Air Force, 1964 - 1984
| | |
| --- | --- |
| 2015 | Lifetime Service Award, American Board of Radiology |
| 2011 | Radiology Teacher of the Year, Graduating Class 2011, Baylor College of Medicine |
| 2009 | Best Doctors in America, Houston Metro-Hospital List |
| 2008 | Distinguished Service Award, American Board of Radiology |
| 2008 | 25 Year Member Special Recognition Ribbon, Radiological Society of North America |
| 2007 | America's Top Doctors |
| 2004 | Best Doctors List, Best Doctors Inc. |
| 2004 | Certificate of Merit, American Roentgen Ray Society Annual Meeting |
| 2003 | Houston Super Docs, H Texas Magazine Annual Listing |
| 1998 | Certificate of Merit, 84th Annual Meeting of the Radiological Society of North America |
| 1998 | Radiology Editors Recognition Award for Reviewing with Distinction |
| 1997 | Fellow, American College of Radiology |
| 1997 | Gold Medal Award, 97th Annual Meeting of the American Roentgen Ray Society |
| 1996 | Cum Laude Award and Award for Excellence in Design, 82nd Annual Meeting of the Radiological Society of North America |
| 1994 | Bronze Medal Award, 94th Annual Meeting of the American Roentgen Ray Society |
| 1993 | Certificate of Merit, 93rd Annual Roentgen Ray Society Meeting |
| 1993 | Cum Laude Award, 79th Annual Meeting of the Radiological Society of North America |
| 1992 | Certificate of Merit, 78th Annual Meeting of the Radiological Society of North America |
| 1992 | Silver Medal Award, 92nd Annual Roentgen Ray Society Meeting |
| 1991 | Certificate of Merit, 91st Annual Roentgen Ray Society Meeting |
| 1991 | Magna Cum Laude Award, 77th Annual Meeting of the Radiological Society of North America |
| 1988 | Gold Medal Award, 88th Annual American Roentgen Ray Society Meeting |
| 1987 | Certificate of Merit, 87th Annual American Roentgen Ray Society Meeting |
| 1987 | Cum Laude Award, 73rd Annual Meeting of the Radiological Society of North America |
| 1986 | Certificate of Merit, 72nd Annual Meeting of the Radiological Society of North America |
| 1984 | Certificate of Merit, 84th Annual American Roentgen Ray Society Meeting |
| 1984 | Air Force Meritorious Service Medal |
| 1981 | Certificate of Merit, 81st Annual American Roentgen Ray Society Meeting |
| 1981 | Certificate of Merit, 67th Annual Meeting of the Radiological Society of North America |
| 1980 | Silver Medal Award, 80th Annual American Roentgen Ray Society Meeting |
| 1979 | Air Force Commendation Medal (First Leaf Cluster), Air Force |
| 1973 | Deans Award, Ohio State University School of Medicine |
| 1973 | Member, Alpha Omega Alpha Honor Medical Society |
Society of Thoracic Radiology
Member, 1985 - Present
Texas Medical Association
Member, 1985 - Present
Harris County Medical Society
Member, 1984 - Present
Houston Radiological Society
Member, 1984 - Present
Radiological Society of North America
Member, 1981 - Present
American Roentgen Ray Society
Member, 1981 - Present
American College of Radiology
Member, 1979 - Present
Peer-Reviewed Articles
Parker MS, Chasen MH, Paul N

Radiologic signs in thoracic imaging: case-based review and self-assessment module. AJR Am J Roentgenol 192:S34-S48 (3 Suppl) :S34-48, 2009. PMID: 19234288

Marom EM, Chasen MH

Comparison of computed and conventional whole lung tomography in detecting pulmonary nodules: a prospective radiologic-pathologic study. AJR Am J Roentgenol 186 (2) :289-90, 2006. PMID: 16423928

Mawlawi O, Erasmus JJ, Munden RF, Pan T, Knight AE, Macapinlac HA, Podoloff DA, Chasen M

Quantifying the effect of IV contrast media on integrated PET/CT: clinical evaluation. AJR Am J Roentgenol 188 (2) :308-319, 2006. PMID: 16423932

Truong MT, Erasmus JJ, Sabloff BS, Marom EM, Gladish GW, Chasen MH, Munden RF

Pericardial "sleeve" recess of right inferior pulmonary vein mimicking adenopathy: computed tomography findings. J Comput Assist Tomogr 28 (3):361-365, 2004. PMID: 15100541

Truong MT, Erasmus JJ, Gladish GW, Sabloff BS, Marom EM, Madewell JE, Chasen MH, Munden RF

Anatomy of the pericardial recesses: visualization on multidetector CT and implications for oncologic imaging. AJR Am J Roentgenol 181 (4):1109-1113, 2003. PMID: 14500241

Gladish GW, Dunnington JS, Chasen MH

Argon beam coagulator electrode tip presenting as a metallic foreign body. AJR Am J Roentgenol 181 (1):157-161, 2003. PMID: 12818848

Gladish GW, Sabloff BM, Munden RF, Truong MT, Erasmus JJ, Chasen MH

Primary thoracic sarcomas. Radiographics 22 (3):621-637, 2002. PMID: 12006691

Komaki R, Chasen MH, Travis WD, Putnam JB, Fossella FV, Byhardt RW, Ro JY

Cancer of the lung: onco diagnosis. Radiographics 21:1573-1596, 2001

Chasen MH

Practical applications of Mach band theory in thoracic analysis. Radiology 219 (3):596-610, 2001. PMID: 11376243

Munden RF, Nesbitt JC, Kemp BL, Chasen MH, Whitman GJ

Primary liposarcoma of the mediastinum. AJR Am J Roentgenol 175:1340, 2000. PMID: 11044037

Komaki R, Roth JA, Walsh GL, Putnam JB, Vaporciyan A, Lee JS, Fossella FV, Chasen MH, Delclos ME, Cox JD

Outcome predictors for 143 patients with superior sulcus tumors treated by multidisciplinary approach at the University of Texas M. D. Anderson Cancer Center. Int J Radiat Oncol Biol Phys 48 (2):347-354, 2000. PMID: 10974447

Roth JA, Atkinson EN, Fossella F, Komaki R, Bernadette Ryan M, Putnam JB Jr, Lee JS, Dhingra H, De Caro L, Chasen MH, Hong WK

Long-term follow-up of patients enrolled in a randomized trial comparing perioperative chemotherapy and surgery with surgery alone in resectable stage IIIA non-small-cell lung cancer. Lung Cancer 21:247-51, 1998. PMID: 9792048

Chasen MH, Charnsangavej C

Venous chest anatomy: clinical implications. Eur J Radiol 87:2-14, 1998. PMID: 9587764

Freundlich IM, Chasen MH, Varma DG

Magnetic resonance imaging of pulmonary apical tumors. J Thorac Imaging 11 (3):210-222, 1996. PMID: 8784734

Shin DM, Fossella FV, Umsawasdi T, Murphy WK, Chasen MH, Walsh G, Komaki R, McMurtrey MJ, Hong WK

Prospective study of combination chemotherapy with cyclophosphamide, doxorubicin, and cisplatin for unresectable or metastatic malignant pleural mesothelioma. Cancer 76:2230-2236, 1995. PMID: 8635025

Ibukuro K, Charnsangavej C, Chasen MH, Cinqualbre AB, Herron DH, Robinson TJ, Wallace S

Helical CT angiography with multiplanar reformation: techniques and clinical applications. Radiographics 15:671-682, 1995. PMID: 7624571

Fosella FV, Lee JS, Shin DM, Calayag M, Huber M, Perez-Solar R, Murphy WK, Lippman S, Benner S, Glisson B, Chasen MH, Hong WK, Raber M

Phase II study of docetaxel for advanced or metastatic platinum-refractory non-small cell lung cancer. Clin Oncol 13 (3):645-651, 1995

Roth JA, Fossella F, Komaki R, Ryan MB, Putnam JB Jr, Lee JS, Dhingra H, De Caro L, Chasen MH, McGavran M, Atkinson EN, Hong WK

A randomized trial comparing perioperative chemotherapy and surgery with surgery alone in resectable stage IIIA non-small-cell lung cancer. J Natl Cancer Inst 86 (9):673-680, 1994. PMID: 8158698

Fossella FV, Lee JS, Murphy WK, Lippman SM, Calayag M, Pang A, Chasen MH, Shin DM, Glisson B, Benner S, et al

Phase II study of docetaxel for recurrent or metastatic non-small-cell lung cancer. Clin Oncol 12:1238-1244, 1994. PMID: 7911160

Fisher RG, Chasen MH, Lamki N

Diagnosis of injuries of the aorta and brachiocephalic arteries caused by blunt chest trauma: CT vs aortography. AJR Am J Roentgenol 162:1047-1052, 1994. PMID: 8165979

Fraire AE, Guntupalli KK, Greenberg SD, Cartwright J Jr, Chasen MH

Amiodarone pulmonary toxicity: a multidisciplinary review of current status. South Med J 86 (1):67-77, 1993. PMID: 8420020

Chasen MH

Imaging role expands in lung cancer staging. Diagn Imaging 1:96-103, 1988

Shirkhoda A, Chasen MH, Eftekhari F, Goldman AM, Decaro LF

MR imaging of mediastinal thymolipoma. J Comput Assist Tomogr 1:364-365, 1987. PMID: 3819147

Holbert JM, Chasen MH, Libshitz HI, Mountain CF

The post lobectomy chest: anatomic considerations. Radiographics 7 (5):889-911, 1987. PMID: 3454033

Chasen MH

Imaging primary lung cancers, pleural cancers, and metastatic disease. CA Cancer J Clin 37 (4):194-210, 1987. PMID: 3111650

Chasen MH, Holbert JM

The post lobectomy chest: anatomic considerations. J Thorac Imaging 83:103, 1987

Chasen MH, McCarthy MJ, Gilliland JD, Floyd JL

Concepts in computed tomography of the thorax. Radiographics 6 (5):793-832, 1986. PMID: 3317551

Chasen MH, McCarthy MJ

Pulmonary nodules: detection of calcification by linear and pluridirectional movement in tomographic study. Radiology 15 (3):589-592, 1985. PMID: 4023214

Kilgore TL, Chasen MH, Schultenover SJ

Pulmonary pseudolymphoma. South Med J 7:1320-1322, 1984. PMID: 6385283

Chasen MH, Rugh KS, Shelton DK

Mediastinal impressions on the dilated esophagus. Radiol Clin North Am 22:591-605, 1984. PMID: 6382421

Kilgore TL, Chasen MH

Endobronchial non-Hodgkin's lymphoma. Chest 84:58-61, 1983. PMID: 6345101

Kilgore TL, Chasen MH

Pulmonary arteriovenous fistula simulating a vanishing tumor. South Med J 76 (7):884-6, 1983. PMID: 6867800

Chasen MH, Yrizarry JM

Tomography of the pulmonary hili: anatomic reassessment of the conventional 55 posterior oblique view. Radiology 149 (2):365-369, 1983. PMID: 6622677

Chasen MH, LaMasters DL

A mini-atlas of computed coronal and sagittal pixel tomography of the mediastinum. Med Radiogr Photogr 57 (3):41-64, 1981. PMID: 7188568

Chasen MH, Guthrie JW, Replogle CR, Junker AM

Investigation of the primate vestibular system function through analysis of the vestibulo-ocular reflex response to various input stimuli. Aerospace Medical Research Laboratory, 1971
Manuals, Teaching Aids, Other Teaching Publications
Chasen MH, American College of Radiology Professional Self Evaluation and Continuing Education Program Syllabus, American College of Radiology: Chicago, IL, 1981
Abstracts
Truong M, Erasmus JJ, Gladish GW, Sabloff BS, Marom EM, Madewell JE, Chasen MH, Munden RF

Anatomy of the pericardial recesses: visualization on multidetector CT and implications for oncologic imaging. Annual Meeting of American Roentgen Ray Society, 2004

Mawlawi O, Pan T, Erasmus JJ, Munden RF, Chasen MH, Macapinlac HA

Quantifying the effect of intravenous contrast media on PET/CT imaging: clinical evaluation. J Nucl Med, 2004

Chasen MH

Pitfalls in oncologic thoracic imaging. Society of Thoracic Radiology, 2004

Chasen MH

Challenging cases in thoracic neoplasia: expect the unexpected. Symposium on Lung Disease: Baylor College of Medicine, 2003

Chasen MH

Analysis of aortic arch anomalies in adults: routine chest radiographic observation with CT and MRI correlation. Thoracic Imaging 2003, 2003

Mawlawi O, Macapinlac HA, Erasmus JJ, Krugh K, Cody D, Forster K, Chasen MH

Transformation of CT numbers to PET attenuation factors in the presence of iodinated IV contrast. JNM 8 (29):S108, 2002
Book Chapters
Dodd GD, Chasen MH, Diagnostic imaging of esophageal cancer., In: Thoracic Oncology, 2nd Publication: Philadelphia, PA, 369-384, 1995
Chasen MH, Charnsangavej C, Venous chest anatomy: Clinical Implications. Syllabus, In: A categorical course in diagnostic radiology, chest radiology., RSNA Publications, 121-133, 1992
Shirkhoda A, Chasen MH, Madewell JE, Imaging of pelvic and abdominal musculoskeletal neoplasms., In: Radiology Oncology of the Abdomen and Pelvis: An Atlas and Text., Publications, 1988
Chasen MH, Practical conventional tomography of the chest., In: Categorical Course on Chest., ARRS, 177-184, 1986
Letters to the Editor
Chasen MH, Practical applications of Mach band theory in thoracic analysis., Radiology, 222: 577, 2002
Chasen MH, Practical applications of Mach band theory in thoracic analysis., Radiology, 221: 850, 2001
Chasen MH, McCarthy MJ, Pulmonary nodules: detection of calcifications by linear and pluridirectional movement in tomographic study., Radiology, 162: 288, 1987
Schenk DA, Chasen MH, McCarthy MJ, Christian CA, Potential false positive mediastinal transbronchial needle aspiration in bronchogenic carcinoma., Chest, 86: 649-650, 1984