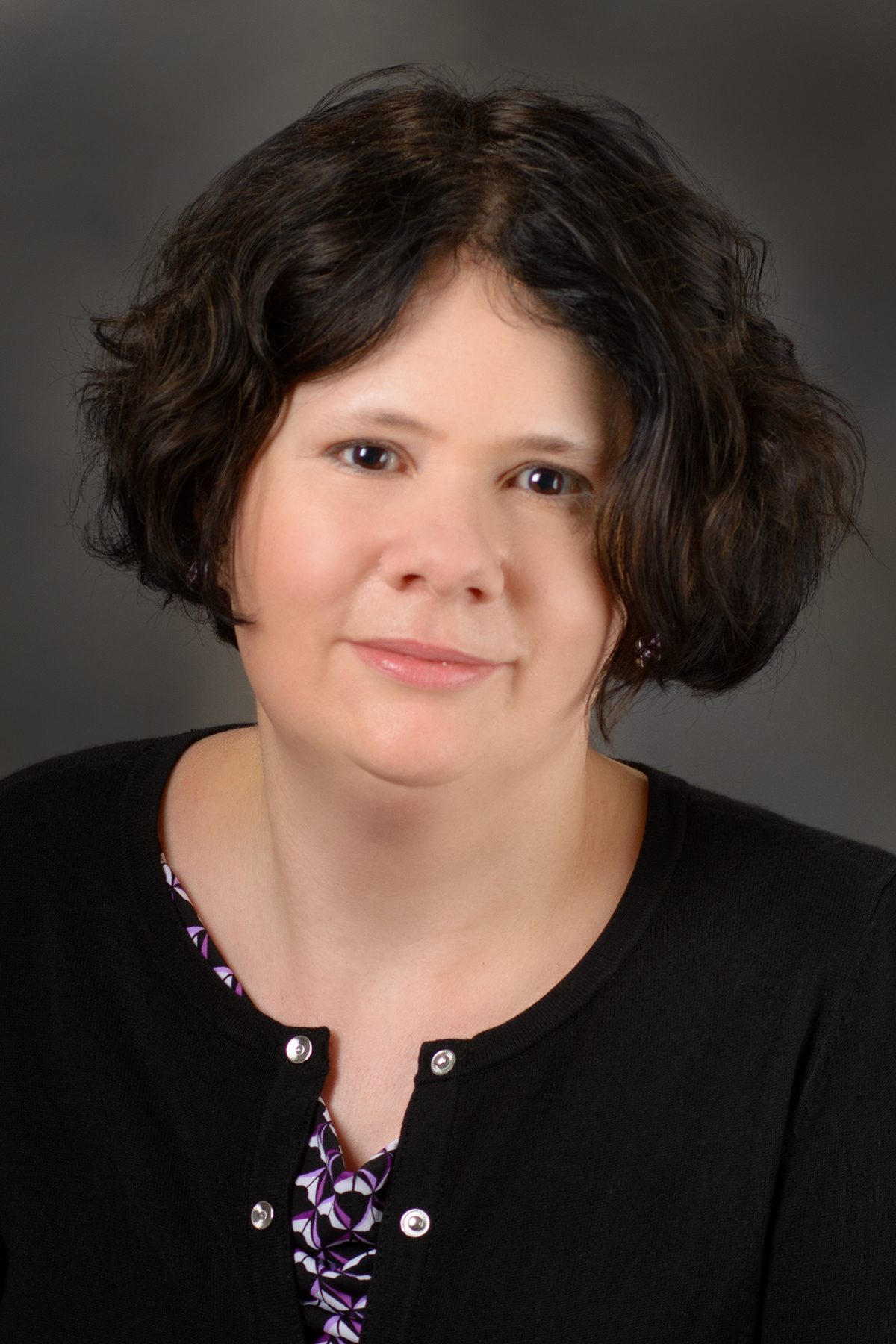 Michelle A. Fanale, M.D.
Department of Lymphoma and Myeloma, Division of Cancer Medicine
About Dr. Fanale
I have clinical and research interests in Hodgkin, T cell, Burkitt lymphomas, & other c-MYC positive lymphomas, and HIV-associated lymphomas. Within these lymphoma subtypes I have a desire to develop new therapies which can first be evaluated in relapsed/refractory disease and then integrated into earlier lines of therapy both in combination with each other and with chemotherapy. I also wish to define best management strategies for the rarer disease presentations including for advanced stage and relapsed nodular lymphocyte predominant Hodgkin lymphoma, T cell lymphoma, and relapsed Burkitt and double-hit lymphomas. Through clinical trials I want to integrate translational research studies that will add to our understanding of mechanisms of lymphoma cell growth regulation and provide insights that will lead to improved methods of prognostication and combinations of therapies that target crucial pathways needed for lymphoma cell survival and proliferation.
Read More
Primary Appointment
Associate Professor, Department of Lymphoma/Myeloma, Division of Cancer Medicine, The University of Texas MD Anderson Cancer Center, Houston, TX
Degree-Granting Education
| | |
| --- | --- |
| 1999 | University of Medicine and Dentistry, Newark, NJ, USA, MD, MD |
| 1994 | Rutgers College, Rutgers University, New Brunswick, NJ, USA, BA, Molecular Biology/Biochemistry and Psychology |
Postgraduate Training
| | |
| --- | --- |
| 2002-2005 | Medical Oncology and Hematology Fellowship, The University of Texas MD Anderson Cancer Center, Houston, TX |
| 1999-2002 | Internal Medicine Residency, Mayo Clinic, Rochester, MN |
| | |
| --- | --- |
| 2006 | American Board of Hematology |
| 2005 | American Board of Medical Oncology |
| 2002 | American Board of Internal Medicine |
Academic Appointments
Medical Oncologist, U.T. Memorial Hermann Hospital, Houston, TX, 2007 - 2008
Assistant Professor, Department of Lymphoma/Myeloma, Division of Cancer Medicine, The University of Texas MD Anderson Cancer Center, Houston, TX, 2005 - 2012
Administrative Appointments/Responsibilities
Faculty Search Committee, Department of Lymphoma/Myeloma, University of Texas MD Anderson Cancer Center, Houston, TX, 2009 - Present
Other Appointments/Responsibilities
Co-Chair, North American Hodgkin Lymphoma Consortium, Houston, TX, 2015 - Present
Committee Member, NCI - Steering Committee for T-Cell Lymphoma, Bethesda, MD, 2014 - Present
Lymphoma Section Co-Chair, Academic and Community Cancer Research United (ACCRU), Rochester, MN, 2013 - Present
Scientific Advisor, Lymphoma Research Foundation (LRF), New York, NY, 2012 - Present
Committee Member, SWOG, Lymphoma Trials Working Group Committee, San Antonio, TX, 2010 - Present
Institutional Committee Activities
Member, Clinical Ethics Consultation Committee, 2016 - Present
Member, Inpatient Operations Steering Real-Time Data Management (RTDM) Committee, 2014 - Present
Member, Clinical and Translational Research Center (CTRC) Steering Committee, 2014 - Present
Member, Meaningful Use Physician Steering Committee, 2013 - Present
Member, Institutional Review Board, 2011 - Present
Member, Pharmacy & Therapeutics Committee, 2011 - 2013
Member, Credentials Committee of the Medical Staff, 2010 - 2013
Member, Faculty Senate, 2010 - Present
Member, Growth Factor Task Force, 2006 - Present
Member, Clinical Research Committee, 2006 - 2008
American Society of Hematology (ASH)
Member, 2007 - Present
American Society of Clinical Oncology (ASCO)
Member, 2003 - Present
Peer-Reviewed Articles
Chihara D, Fanale MA, Miranda RN, Noorani M, Westin JR, Nastoupil LJ, Hagemeister FB, Fayad LE, Romaguera JE, Samaniego F, Turturro F, Lee HJ, Neelapu SS, Rodriguez MA, Wang M, Fowler NH, Davis RE, Medeiros LJ, Hosing C, Nieto YL, Oki Y

The survival outcome of patients with relapsed/refractory peripheral T-cell lymphoma-not otherwise specified and angioimmunoblastic T-cell lymphoma. Br J Haematol 176 (5) :750-758, 2017. PMID: 27983760

Nastoupil LJ, McLaughlin P, Feng L, Neelapu SS, Samaniego F, Hagemeister FB, Ayala A, Romaguera JE, Goy AH, Neal E, Wang M, Fayad L, Fanale MA, Oki Y, Westin JR, Rodriguez MA, Cabanillas F, Fowler NH

High ten-year remission rates following rituximab, fludarabine, mitoxantrone, and dexamethasone (R-FND) with interferon maintenance in indolent lymphoma: Results of a randomized Study Br J Haematol 177 (2) :263-270, 2017. e-Pub 2017. PMID: 28340281

Casulo C, O'Connor O, Shustov A, Fanale M, Friedberg JW, Leonard JP, Kahl BS, Little RF, Pinter-Brown L, Advani R, Horwitz S

T-Cell Lymphoma: Recent Advances in Characterization and New Opportunities for Treatment. J Natl Cancer Inst 109 (2) , 2017. e-Pub 2016. PMID: 28040682

Milgrom SA, Dong W, Akhtari M, Smith GL, Pinnix CC, Mawlawi O, Rohren E, Garg N, Chuang H, Yehia ZA, Reddy JP, Gunther JR, Khoury JD, Suki T, Osborne EM, Oki Y, Fanale M, Dabaja BS

Chemotherapy Response Assessment by FDG-PET-CT in Early-stage Classical Hodgkin Lymphoma: Moving Beyond the Five-Point Deauville Score. Int J Radiat Oncol Biol Phys 97 (2) :333-338, 2017. e-Pub 2016. PMID: 28068241

Pinnix CC, Dabaja BS, Milgrom SA, Smith GL, Abou Z, Nastoupil L, Romaguera J, Turturro F, Fowler N, Fayad L, Westin J, Neelapu S, Fanale MA, Rodriguez MA, Hagemeister F, Lee HJ, Oki Y, Wang M, Samaniego F, Chi L, Esmaeli B

Ultra-low-dose radiotherapy for definitive management of ocular adnexal B-cell lymphoma. Head Neck 39 (6) :1095-1100, 2017. PMID: 28370694

Pinnix CC, Andraos TY, Milgrom S, Fanale MA

The Management of Lymphoma in the Setting of Pregnancy. Curr Hematol Malig Rep 12 (3) :251-256, 2017. PMID: 28470380

Forero-Torres A, Hamadani M, Fanale MA, Bello Cm, Verhoef G, Gregory SA, Sonet A, Herbst R, Elgeioushi N, Li J, Eck S, Schneider A, Liang M, Ibrahim R, Goswami T, Cheson BD

Phase I study of MEDI-1551 (an anti-CD19 afucosylated humanized monoclonal antibody) in adults with relapsed or refractory advanced B-cell malignancies Clinical Cancer Research, 2016

Press OW, Li H, Schöder H, Straus DJ, Moskowitz CH, LeBlanc M, Rimsza LM, Bartlett NL, Evens AM, Mittra ES, LaCasce AS, Sweetenham JW, Barr PM, Fanale MA, Knopp MV, Noy A, Hsi ED, Cook JR, Lechowicz MJ, Gascoyne RD, Leonard JP, Kahl BS, Cheson BD, Fisher RI, Friedberg JW

A US Intergroup Trial of Response-Adapted Therapy of Stage III–IV Hodgkin Lymphoma using Early Interim FDG–PET imaging (SWOG S0816) J Clin Oncol 34 (12) :2020-7, 2016. e-Pub 2016. PMID: 27069074

Clemens MW, Medeiros LJ, Butler CE, Hunt KK, Fanale MA, Horwitz S, Weisenburger DD, Liu J, Morgan EA, Kanagal-Shamanna R, Parkash V, Ning J, Sohani AR, Ferry JA, Mehta-Shah N, Dogan A, Liu H, Thormann N, Di Napoli A, DiNapoli A, Lade S, Piccolini J, Reyes R, Williams T, McCarthy CM, Hanson SE, Nastoupil LJ, Gaur R, Oki Y, Young KH, Miranda RN

Complete Surgical Excision Is Essential for the Management of Patients With Breast Implant-Associated Anaplastic Large-Cell Lymphoma. J Clin Oncol 34 (2) :160-8, 2016. e-Pub 2015. PMID: 26628470

Cheah CY, Nastoupil LJ, McLaughlin P, Fanale MA, Neelapu SS, Fayad LE, Hagemeister FB, Fowler NH

Premature closure of a phase II study of bendamustine, mitoxantrone and rituximab for patients with untreated high-risk follicular lymphoma due to severe haematological and infectious toxicity. Br J Haematol 175 (3) :531-533, 2016. e-Pub 2016. PMID: 26683805

Chen R, Allibone S, Bartlett NL, Brice P, Chen A, Pose K, Rich L, Bonthapally V, Garfin PM, Fanale M

Patient-reported outcomes of brentuximab vedotin in Hodgkin lymphoma and anaplastic large-cell lymphoma Onco Targets Ther 9 (2016:9) :1-8, 2016. e-Pub 2016. PMID: 27103829

Gunther JR, Fanale M, Reddy JP, Akhtari M, Smith GL, Pinnix C, Milgrom SA, Yehia ZA, Osborne EM, Mawlawi MO, Allen PK, Dabaja BS,

Treatment of early stage unfavorable Hodgkin's lymphoma patients: A comparison of the efficacy and toxicity of 4 vs. 6 cycles of ABVD chemotherapy with radiation Int. Journal of Radiation Oncology, Biology, Physics, 2016

Pinnix CC, Osborne EM, Chihara D, Lai P, Zhou S, Ramirez MM, Oki Y, Hagemeister FB, Rodriguez AM, Samaniego F, Fowler N, Romaguera JE, Turturro F, Fayad L, Westin JR, Nastoupil L, Neelapu SS, Cheah CY, Dabaja BS, Milgrom SA, Smith GL, Horace P, Milbourne A, Wogan CF, Ballas L, Fanale MA

Successful Maternal and Fetal Outcomes after Therapy for Hodgkin or non-Hodgkin Lymphoma Diagnosed During Pregnancy JAMA Oncology, 2016

Fanale M

New Insights into NLPHL transformation Blood 127 (16) :1946-1947, 2016. PMID: 27103741

Cheah CY, Chihara D, Horowitz S, Sevin A, Oki Y, Zhou S, Fowler NH, Romaguera JE, Turturro F, Hagemeister FB, Fayad LE, Wang M, Neelapu SS, Nastoupil LJ, Westin JR, Rodriguez MA, Samaniego F, Anderlini P, Nieto Y, Fanale MA

Patients with classical Hodgkin lymphoma experiencing disease progression after treatment with brentuximab vedotin have poor outcomes Ann Oncol 27 (7) :1317-23, 2016. e-Pub 2016. PMID: 27091808

Lenihan DJ, Stevens PL, Massey M, Plana JC, Araujo DM, Fanale MA, Fayad LE, Fisch MJ, Yeh ET

The Utility of Point of Care Biomarkers to Detect Cardiotoxicity during Anthracycline Chemotherapy: A Feasibility Study. J Card Fail 22 (6) :433-8, 2016. e-Pub 2016. PMID: 27079675

Sathyanarayanan V, Foo WC, Fanale M, Westin J

Deeper Insights Into Vanishing Bile Duct Syndrome in Lymphoma: A Perplexing Entity. Clin Lymphoma Myeloma Leuk 16 (5) :e65-70, 2016. e-Pub 2016. PMID: 27050323

Anderlini P, Saliba RM, Ledesma C, Plair T, Alousi AM, Hosing CM, Khouri IF, Nieto Y, Popat UR, Shpall EJ, Fanale MA, Hagemeister FB, Oki Y, Neelapu S, Romaguera JE, Younes A, Champlin RE

Gemcitabine, Fludarabine, and Melphalan for Reduced-Intensity Conditioning and Allogeneic Stem Cell Transplantation for Relapsed and Refractory Hodgkin Lymphoma. Biol Blood Marrow Transplant 22 (7) :1333-7, 2016. PMID: 27064056

Younes A, Santoro A, Shipp M, Zinzani PL, Timmerman JM, Ansell S, Armand P, Fanale M, Ratanatharathorn V, Kuruvilla J, Cohen JB, Collins G, Savage KJ, Trneny M, Kato K, Farsaci B, Parker SM, Rodig S, Roemer MG, Ligon AH, Engert A

Nivolumab for classical Hodgkin's lymphoma after failure of both autologous stem-cell transplantation and brentuximab vedotin: a multicentre, multicohort, single-arm phase 2 trial. Lancet Oncol 17 (9) :1283-94, 2016. PMID: 27451390

Chen Y, Neelapu S, Feng L, Bi W, Yang TH, Wang M, Fanale MA, Westin JR, Hagemeister FB, Fayad LE, Romaguera JE, Samaniego F, Turturro F, Fowler NH, McLaughlin P, Cabanillas F, Oki Y, Nastoupil LJ, Rodriguez A

Prognostic significance of baseline peripheral absolute neutrophil, monocyte and serum β2-microglobulin level in patients with diffuse large b-cell lymphoma: a new prognostic model. Br J Haematol 175 (2) :290-299, 2016. PMID: 27448187

Pinnix CC, Shah JJ, Chuang H, Costelloe CM, Medeiros LJ, Wogan CF, Reed V, Smith GL, Milgrom S, Patel K, Huo J, Turturro F, Romaguera J, Fayad L, Oki Y, Fanale MA, Westin J, Nastoupil L, Hagemeister FB, Rodriguez A, Qazilbash M, Shah N, Bashir Q, Ahmed S, Nieto Y, Hosing C, Rohren E, Dabaja B

Doxorubicin-Based Chemotherapy and Radiation Therapy Produces Favorable Outcomes in Limited-Stage Plasmablastic Lymphoma: A Single-Institution Review. Clin Lymphoma Myeloma Leuk 16 (3) :122-8, 2016. e-Pub 2015. PMID: 26795083

Yabe M, Medeiros LJ, Tang G, Wang SA, Ahmed S, Nieto Y, Hu S, Bhagat G, Oki Y, Patel KP, Routbort M, Luthra R, Fanale MA, Bueso-Ramos CE, Jorgensen JL, Vega F, Chen W, Hoehn D, Konoplev S, Milton DR, Wistuba I, Li S, You MJ, Young KH, Miranda RN

Prognostic Factors of Hepatosplenic T-cell Lymphoma: Clinicopathologic Study of 28 Cases. Am J Surg Pathol 40 (5) :676-88, 2016. PMID: 26872013

Cheah CY, Bröckelmann PJ, Chihara D, Moskowitz AJ, Engert A, Jerkeman M, El-Galaly TC, Augustson B, Vose J, Bartlett NL, Villa D, Connors JM, Feldman T, Pinnix CC, Milgrom SA, Dabaja B, Oki Y, Fanale MA

Clinical characteristics and outcomes of patients with Hodgkin lymphoma with central nervous system involvement: An international multicenter collaboration. Am J Hematol 91 (9) :894-9, 2016. PMID: 27222367

Cheah CY, Chihara D, Ahmed M, Davis RE, Nastoupil LJ, Phansalkar K, Hagemeister FB, Fayad LE, Westin JR, Oki Y, Fanale MA, Romaguera JE, Wang ML, Lee H, Turturro F, Samaniego F, Rodriguez MA, Neelapu SS, Fowler NH

Factors influencing outcome in advanced stage, low-grade follicular lymphoma treated at MD Anderson Cancer Center in the rituximab era. Ann Oncol 27 (5) :895-901, 2016. e-Pub 2016. PMID: 26802151

Forero-Torres A, Bartlett NL, Berryman RB, Chen R, Matous JV, Fanale MA, O'Connor OA, Olshefski R, Smith SE, Huebner D, Levine PL, Grove LE, Gopal AK

Extended Treatment with Brentuximab Vedotin in Patients with Relapsed or Refractory CD30-positive Hematological Malignancies. Leuk Lymphoma 56 (4) :1-9, 2015. e-Pub 2014. PMID: 25110824

Beitinjaneh A, Saliba RM, Medeiros LJ, Turturro F, Rondon G, Korbling M, Fayad L, Fanale MA, Alousi AM, Anderlini P, Betul O, Popat UR, Pro B, Khouri IF

Comparison of Survival in Patients with T-cell Lymphoma after Autologous and Allogeneic Stem Cell Transplantation as a Frontline Strategy or in Relapsed Disease. Biol Blood Marrow Transplant 21 (5) :855-9, 2015. e-Pub 2015. PMID: 25652691

Cheah CY, Belada D, Fanale MA, Mayer J, Czucman MS, Portera CC, Ashkenazi A, Royer-Joo S, Seymour JF

A phase Ib/II study of dulanermin (rhAPO2L/TRIAL) with rituximab in patients with relapsed indolent B-cell lymphoma Haematology, 2015

Oki Y, Ewer MS, Lenihan DJ, Fisch MJ, Hagemeister FB, Fanale M, Romaguera J, Pro B, Fowler N, Younes A, Astrow AB, Huang X, Kwak LW, Samaniego F, McLaughlin P, Neelapu SS, Wang M, Fayad LE, Durand JB, Rodriguez MA

Pegylated Liposomal Doxorubicin Replacing Conventional Doxorubicin in Standard R-CHOP Chemotherapy for Elderly Patients With Diffuse Large B-Cell Lymphoma: An Open Label, Single Arm, Phase II Trial. Clin Lymphoma Myeloma Leuk 15 (3) :152-8, 2015. e-Pub 2014. PMID: 25445468

Oki Y, Neelapu SS, Fanale M, Kwak LW, Fayad L, Rodriguez MA, Wallace M, Klinger M, Carlton V, Kong K, Faham M, Younes A

Detection of classical Hodgkin lymphoma specific sequence in peripheral blood using a next-generation sequencing approach. Br J Haematol 169 (5) :689-93, 2015. e-Pub 2015. PMID: 25818067

Samaniego F, Hagemeister F, Romaguera JE, Fanale MA, Pro B, McLaughlin P, Rodriguez MA, Neelapu SS, Fayad L, Younes A, Feng L, Berkova Z, Khashab T, Sehgal L, Vega-Vasquez F, Kwak LW

Pentostatin, cyclophosphamide and rituximab for previously untreated advanced stage, low-grade B-cell lymphomas. Br J Haematol 169 (6) :814-23, 2015. e-Pub 2015. PMID: 25828695

Pinnix CC, Dabaja B, Ahmed MA, Chuang HH, Costelloe C, Wogan CF, Reed V, Romaguera JE, Neelapu S, Oki Y, Rodriguez MA, Fayad L, Hagemeister FB, Nastoupil L, Turturro F, Fowler N, Fanale MA, Nieto Y, Khouri IF, Ahmed S, Medeiros LJ, Davis RE, Westin J

Single-institution experience in the treatment of primary mediastinal B cell lymphoma treated with immunochemotherapy in the setting of response assessment by (18) fluorodeoxyglucose positron emission tomography. Int J Radiat Oncol Biol Phys 92 (1) :113-21, 2015. PMID: 25863759

Pinnix CC, Smith GL, Milgrom S, Osborne EM, Reddy JP, Akhtari M, Reed V, Arzu I, Allen PK, Wogan CF, Fanale MA, Oki Y, Turturro F, Romaguera J, Fayad L, Fowler N, Westin J, Nastoupil L, Hagemeister FB, Rodriguez MA, Ahmed S, Nieto Y, Dabaja B

Predictors of radiation pneumonitis in patients receiving intensity modulated radiation therapy for Hodgkin and non-Hodgkin Lymphoma. Int J Radiat Oncol Biol Phys 92 (1) :175-82, 2015. PMID: 25863764

Nieto Y, Valdez BC, Thall PF, Ahmed S, Jones RB, Hosing C, Popat U, Shpall EJ, Qazilbash M, Gulbis A, Anderlini P, Alousi A, Shah N, Bashir Q, Liu Y, Oki Y, Hagemeister F, Fanale M, Dabaja B, Pinnix C, Champlin R, Andersson BS

Vorinostat Combined with High-Dose Gemcitabine, Busulfan, and Melphalan with Autologous Stem Cell Transplantation in Patients with Refractory Lymphomas. Biol Blood Marrow Transplant 21 (11) :1914-20, 2015. e-Pub 2015. PMID: 26071868

Oki Y, Fanale M, Romaguera J, Fayad L, Fowler N, Copeland A, Samaniego F, Kwak LW, Neelapu S, Wang M, Feng L, Younes A

Phase II study of an AKT inhibitor MK2206 in patients with relapsed or refractory lymphoma. Br J Haematol 171 (4) :463-70, 2015. e-Pub 2015. PMID: 26213141

Reddy JP, Akhtari M, Smith GL, Pinnix C, Osborne EM, Gunther JR, Allen PK, Yehia ZA, Fanale M, Rodriguez MA, Fowler N, Milgrom SA, Wogan CF, Dabaja BS

Outcomes After Chemotherapy Followed by Radiation for Stage IIB Hodgkin Lymphoma With Bulky Disease. Clin Lymphoma Myeloma Leuk 15 (11) :664-670.e2, 2015. e-Pub 2015. PMID: 26321471

Chihara D, Pro B, Loghavi S, Miranda RN, Medeiros LJ, Fanale MA, Hagemeister FB, Fayad LE, Romaguera JE, Samaniego F, Neelapu SS, Younes A, Fowler NH, Rodriguez MA, Wang M, Kwak LW, McLaughlin P, Dang NH, Oki Y

Phase II study of HCVIDD/MA in patients with newly diagnosed peripheral T-cell lymphoma. Br J Haematol 171 (4) :509-16, 2015. e-Pub 2015. PMID: 26260306

Takahashi K, Sivina M, Hoellenriegel J, Oki Y, Hagemeister FB, Fayad L, Romaguera JE, Fowler N, Fanale MA, Kwak LW, Samaniego F, Neelapu S, Xiao L, Huang X, Kantarjian H, Keating MJ, Wierda W, Fu K, Chan WC, Vose JM, O'Brien S, Davis RE, Burger JA

CCL3 and CCL4 are biomarkers for B cell receptor pathway activation and prognostic serum markers in diffuse large B cell lymphoma. Br J Haematol 171 (5) :726-35, 2015. e-Pub 2015. PMID: 26358140

Youssef B, Shank J, Reddy JP, Pinnix CC, Farha G, Akhtari M, Allen PK, Fanale MA, Garcia JA, Horace PH, Milgrom S, Smith GL, Nieto Y, Arzu I, Wang H, Fowler N, Rodriguez MA, Dabaja B

Incidence and predictors of Lhermitte's sign among patients receiving mediastinal radiation for lymphoma. Radiat Oncol 10 (1) :206, 2015. e-Pub 2015. PMID: 26407853

Hosing C, Bassett R, Dabaja B, Talpur R, Alousi A, Ciurea S, Popat U, Qazilbash M, Shpall EJ, Oki Y, Nieto Y, Pinnix C, Fanale M, Maadani F, Donato M, Champlin R, Duvic M

Allogeneic Stem Cell Transplantation in Patients With Cutaneous Lymphoma: Updated Results From a Single Institution. Ann Oncol 26 (12) :2490-5, 2015. e-Pub 2015. PMID: 26416896

Clemens MW, Collins MS, Butler CE, Hunt KK, Medeiros LJ, Fanale MA, Liu J, Miranda RN

Characteristics and Treatment of Patients with Breast Implant-Associated Anaplastic Large Cell Lymphoma Presenting with Aggressive Features. Plast Reconstr Surg 136 (4 Suppl) :119-20, 2015. PMID: 26397638

Cheah CY, Belada D, Fanale MA, Janikova A, Czucman MS, Flinn IW, Kapp AV, Ashkenazi A, Kelley S, Bray GL, Holden S, Seymour JF

Dulanermin with rituximab in patients with relapsed indolent B-cell lymphoma: an open-label phase 1b/2 randomized study. Lancet Haematol 2 (4) :e166-74, 2015. e-Pub 2015. PMID: 26687959

Passiglia F, Bronte G, Castiglia M, Listì A, Calò V, Toia F, Cicero G, Fanale D, Rizzo S, Bazan V, Russo A

Prognostic and predictive biomarkers for targeted therapy in NSCLC: for whom the bell tolls? Expert Opin Biol Ther 15 (11) :1553-66, 2015. e-Pub 2015. PMID: 26360115

Fanale D, Bronte G, Passiglia F, Calò V, Castiglia M, Di Piazza F, Barraco N, Cangemi A, Catarella MT, Insalaco L, Listì A, Maragliano R, Massihnia D, Perez A, Toia F, Cicero G, Bazan V

Stabilizing versus destabilizing the microtubules: a double-edge sword for an effective cancer treatment option? Anal Cell Pathol (Amst) 2015:690916, 2015. e-Pub 2015. PMID: 26484003

Bronte G, Silvestris N, Castiglia M, Galvano A, Passiglia F, Sortino G, Cicero G, Rolfo C, Peeters M, Bazan V, Fanale D, Giordano A, Russo A

New findings on primary and acquired resistance to anti-EGFR therapy in metastatic colorectal cancer: do all roads lead to RAS? Oncotarget 6 (28) :24780-96, 2015. PMID: 26318427

Torres HA, Rallapalli V, Saxena A, Granwehr BP, Viola GM, Ariza-Heredia E, Adachi JA, Chemaly RF, Marfatia R, Jiang Y, Mahale P, Kyvernitakis A, Fanale MA, Mulanovich V

Efficacy and Safety of Antiretrovirals in HIV-Infected Patients with Cancer Clin Microbiol Infect 10 (20) :O679-9, 2014. e-Pub 2014. PMID: 24529214

Fanale M, Assouline S, Kuruvilla J, Solal-Céligny P, Heo DS, Verhoef G, Corradini P, Abramson JS, Offner F, Engert A, Dyer MJ, Carreon D, Ewald B, Baeck J, Younes A, Freedman AS

Phase IA/II, multicenter, open-label study of the CD40 antagonistic monoclonal antibody Lucatumumab in adult patients with advanced non-Hodgkin or Hodgkin lymphoma. Br J Haematol 164 (2) :258-65, 2014. e-Pub 2013. PMID: 24219359

Gopal AK, Bartlett NL, Forero-Torres A, Younes A, Chen R, Friedberg JW, Matous JV, Shustov AR, Smith SE, Zain J, O'Meara MM, Fanale MA

Brentuximab Vedotin in Patients Aged 60 Years or Older with Relapsed or Refractory CD30+ Lymphomas: A Retrospective Evaluation of Safety and Efficacy Leuk Lymphoma 55 (10) :2328-34, 2014. e-Pub 2014. PMID: 24359243

Westin JR, Chu F, Zhang M, Fayad LE, Kwak LW, Fowler N, Romaguera J, Hagemeister F, Fanale M, Samaniego F, Feng L, Baladandayuthapani V, Wang Z, Ma W, Gao Y, Wallace M, Vence LM, Radvanyi L, Muzzafar T, Rotem-Yehudar R, Davis RE, Neelapu SS

Safety and activity of PD1 blockade by pidilizumab in combination with rituximab in patients with relapsed follicular lymphoma: a single group, open-label, phase 2 trial. Lancet Oncol 15 (1) :69-77, 2014. e-Pub 2013. PMID: 24332512

Bartlett NL, Chen R, Fanale MA, Brice P, Gopal A, Smith SE, Advani R, Matous JV, Ramchandren R, Rosenblatt JD, Huebner D, Levine P, Grove L, Forero-Torres A

Retreatment with brentuximab vedotin in patients with CD30-positive hematologic malignancies. J Hematol Oncol 7 (1) :24, 2014. e-Pub 2014. PMID: 24642247

Oki Y, Noorani M, Lin P, Davis RE, Neelapu SS, Ma L, Ahmed M, Rodriguez MA, Hagemeister FB, Fowler N, Wang M, Fanale MA, Nastoupil L, Samaniego F, Lee HJ, Dabaja BS, Pinnix CC, Medeiros LJ, Nieto Y, Khouri I, Kwak LW, Turturro F, Romaguera JE, Fayad LE, Westin JR

Double hit lymphoma: the MD Anderson Cancer Center clinical experience. Br J Haematol 166 (6) :891-901, 2014. e-Pub 2014. PMID: 24943107

Westin JR, McLaughlin P, Romaguera J, Hagemeister FB, Pro B, Dang NH, Samaniego F, Rodriguez MA, Fayad L, Oki Y, Fanale M, Fowler N, Nastoupil L, Feng L, Loyer E, Younes A

Paclitaxel, topotecan and rituximab: long term outcomes of an effective salvage program for relapsed or refractory aggressive B-cell non-Hodgkin lymphoma. Br J Haematol 167 (2) :177-84, 2014. e-Pub 2014. PMID: 25039868

Samaniego F, Berkova Z, Romaguera JE, Fowler N, Fanale MA, Pro B, Shah JJ, McLaughlin P, Sehgal L, Selvaraj V, Braun FK, Mathur R, Feng L, Neelapu SS, Kwak LW

(90) Y-ibritumomab tiuxetan radiotherapy as first-line therapy for early stage low-grade B-cell lymphomas, including bulky disease. Br J Haematol 167 (2) :207-13, 2014. e-Pub 2014. PMID: 25040450

Adrada BE, Miranda RN, Rauch GM, Arribas E, Kanagal-Shamanna R, Clemens MW, Fanale M, Haideri N, Mustafa E, Larrinaga J, Reisman NR, Jaso J, You MJ, Young KH, Medeiros LJ, Yang W

Breast implant-associated anaplastic large cell lymphoma: sensitivity, specificity, and findings of imaging studies in 44 patients. Breast Cancer Res Treat 147 (1) :1-14, 2014. PMID: 25073777

Fowler, NH, Davis, RE, Rawal, S, Nastoupil, L, Hagemeister, FB, McLaughlin, P, Kwak, LW, Romaguera, JE, Fanale, MA, Fayad, LE, Orlowski, RZ, Wang, M, Turturro, F, Oki, Y, Lacerte, L, Feng, L, Baladandayuthapani, V, Muzzafar, T, Tsai, KY, Samaniego, F, Neelapu, SS

Safety, Activity, and Immune Effects of Lenalidomide and Rituximab in Untreated Indolent Lymphoma Lancet Oncology 15 (12) :1311-1318, 2014

Adrada BE, Miranda RN, Clemens MW, Rauch GM, Arribas E, Fanale M, Haideri N, Mustafa E, Medeiros LJ, Yang W

Breast implant-associated anaplastic large cell lymphoma: analysis of imaging studies in 44 patients reveals need for systematic assessment of mass versus no mass to improve diagnostic accuracy. Plast Reconstr Surg 134 (4 Suppl 1) :95-6, 2014. PMID: 25254804

Fowler NH, Davis RE, Rawal S, Nastoupil L, Hagemeister FB, McLaughlin P, Kwak LW, Romaguera JE, Fanale MA, Fayad LE, Westin JR, Shah J, Orlowski RZ, Wang M, Turturro F, Oki Y, Claret LC, Feng L, Baladandayuthapani V, Muzzafar T, Tsai KY, Samaniego F, Neelapu SS

Safety and activity of lenalidomide and rituximab in untreated indolent lymphoma: an open-label, phase 2 trial. Lancet Oncol 15 (12) :1311-8, 2014. e-Pub 2014. PMID: 25439689

Oki Y, Chuang H, Chasen B, Jessop A, Pan T, Fanale M, Dabaja B, Fowler N, Romaguera J, Fayad L, Hagemeister F, Rodriguez MA, Neelapu S, Samaniego F, Kwak L, Younes A

The prognostic value of interim positron emission tomography scan in patients with classical Hodgkin lymphoma. Br J Haematol 165 (1) :112-6, 2014. e-Pub 2014. PMID: 24386943

Westin JR, Thompson MA, Cataldo VD, Fayad LE, Fowler N, Fanale MA, Neelapu S, Samaniego F, Romaguera J, Shah J, McLaughlin P, Pro B, Kwak LW, Sanjorjo P, Murphy WA, Jimenez C, Toth B, Dong W, Hagemeister FB

Zoledronic Acid for Prevention of Bone Loss in Patients Receiving Primary Therapy for Lymphomas: A Prospective, Randomized Controlled Phase III Trial. Clin Lymphoma Myeloma Leuk 13 (2) :99-105, 2013. PMID: 23276888

Karuturi M, Hosing C, Fanale M, Medeiros LJ, Alousi AM, de Lima MJ, Qazilbash MH, Kebriaei P, Younes A, Khouri I, Andersson BS, Champlin R, Anderlini P, Popat U

High-dose Chemotherapy and Autologous Stem Cell Transplantation for Nodular Lymphocyte-Predominant Hodgkin Lymphoma. Biol Blood Marrow Transplant 19 (6) :991-4, 2013. PMID: 23507470

Wang M, Fowler N, Wagner-Bartak N, Feng L, Romaguera J, Neelapu SS, Hagemeister F, Fanale M, Oki Y, Pro B, Shah J, Thomas S, Younes A, Hosing C, Zhang L, Newberry KJ, Desai M, Cheng N, Badillo M, Bejarano M, Chen Y, Young KH, Champlin R, Kwak L, Fayad L

Oral lenalidomide with rituximab in relapsed or refractory diffuse large cell, follicular and transformed lymphoma: a phase II clinical trial. Leukemia 27 (9) :1902-9, 2013. PMID: 23545991

Arai S, Fanale M, DeVos S, Engert A, Illidge T, Borchmann P, Younes A, Morschhauser F, McMillan A, Horning SJ

Defining a Hodgkin lymphoma population for novel therapeutics after relapse from autologous hematopoietic cell transplant. Leuk Lymphoma 54 (11) :2531-3, 2013. PMID: 23617324

Oki Y, Westin JR, Vega F, Chuang H, Fowler N, Neelapu S, Hagemeister FB, McLaughlin P, Kwak LW, Romaguera JE, Fanale M, Younes A, Rodriguez MA, Orlowski RZ, Wang M, Ouzounian ST, Samaniego F, Fayad L

Prospective phase II study of rituximab with alternating cycles of hyper-CVAD and high-dose methotrexate with cytarabine for young patients with high-risk diffuse large B-cell lymphoma. Br J Haematol 163 (5) :611-20, 2013. PMID: 24117234

Younes A, Connors JM, Park SI, Fanale M, O'Meara MM, Hunder NN, Huebner D, Ansell SM

Brentuximab vedotin combined with ABVD or AVD for patients with newly diagnosed Hodgkin's lymphoma: a phase 1, open-label, dose-escalation study. Lancet Oncol 14 (13) :1348-56, 2013. PMID: 24239220

Vadhan-Raj S, Fayad LE, Fanale MA, Pro B, Rodriguez A, Hagemeister FB, Bueso-Ramos CE, Zhou X, McLaughlin PW, Fowler N, Shah J, Orlowski RZ, Samaniego F, Wang M, Cortes JE, Younes A, Kwak LW, Sarlis NJ, Romaguera JE

A randomized trial of a single-dose rasburicase versus five-daily doses in patients at risk for tumor lysis syndrome Ann Oncol 23 (6) :1640-5, 2012. PMID: 22015451

Anderlini P, Saliba RM, Ledesma C, Chancoco C, Alousi AM, Shpall EJ, Popat UR, Hosing CM, Khouri IF, Nieto Y, Ciurea S, Younes A, Fanale MA, Acholonu S, Valverde R, Champlin RE

Gemcitabine, fludarabine and melphalan (G-FM) as a reduced-intensity conditioning regimen for allogeneic stem cell transplantation in relapsed and refractory Hodgkin lymphoma: preliminary results. Leuk Lymphoma 53 (3) :499-502, 2012. e-Pub 2011. PMID: 21859247

Weng J, Rawal S, Chu F, Park HJ, Sharma R, Delgado DA, Fayad L, Fanale M, Romaguera J, Luong A, Kwak LW, Neelapu SS

TCL1: A Shared Tumor-associated Antigen for immunotherapy Against B-cell Lymphomas Blood 120 (8) :1613-23, 2012. PMID: 22645177

Oki Y, Copeland A, Romaguera J, Fayad L, Fanale M, Faria Sde C, Medeiros LJ, Ivy P, Younes A

Clinical Experience with the Heat Shock Protein-90 inhibitor, Tanespimycin (17AAG), in Patients with Relapsed Lymphoma. Leuk Lymphoma 53 (5) :990-2, 2012. PMID: 21988665

Fanale MA, Forero-Torres A, Rosenblatt JD, Advani RH, Franklin AR, Kennedy DA, Han TH, Sievers EL, Bartlett NL

A Phase I Weekly Dosing Study of Brentuximab Vedotin in Patients with Relapsed/Refractory CD30-Positive Hematologic Malignancies. Clin Cancer Res 18 (1) :248-255, 2012. e-Pub 2011. PMID: 22080439

Oki Y, Copeland A, Hagemeister F, Fayad LE, Fanale M, Romaguera J, Younes A

Experience with obatoclax mesylate (GX15-070), a small molecule pan-Bcl-2 family antagonist in patients with relapsed or refractory classical Hodgkin lymphoma. Blood 119 (9) :2171-2, 2012. PMID: 22383790

Younes A, Oki Y, McLaughlin P, Copeland AR, Goy A, Pro B, Feng L, Yuan Y, Chuang HH, Macapinlac HA, Hagemeister F, Romaguera J, Samaniego F, Fanale MA, Dabaja BS, Rodriguez MA, Dang N, Kwak LW, Neelapu SS, Fayad LE

Phase 2 study of rituximab plus ABVD in patients with newly diagnosed classical Hodgkin lymphoma. Blood 119 (18) :4123-8, 2012. PMID: 22371887

Pro B, Advani R, Brice P, Bartlett NL, Rosenblatt JD, Illidge T, Matous J, Ramchandren R, Fanale M, Connors JM, Yang Y, Sievers EL, Kennedy DA, Shustov A

Brentuximab Vedotin (SGN-35) in Patients With Relapsed or Refractory Systemic Anaplastic Large-Cell Lymphoma: Results of a Phase II Study. J Clin Oncol 30 (18) :2190-6, 2012. PMID: 22614995

Wang M, Fayad L, Wagner-Bartak N, Zhang L, Hagemeister F, Neelapu SS, Samaniego F, McLaughlin P, Fanale M, Younes A, Cabanillas F, Fowler N, Newberry KJ, Sun L, Young KH, Champlin R, Kwak L, Feng L, Badillo M, Bejarano M, Hartig K, Chen W, Chen Y, Byrne C, Bell N, Zeldis J, Romaguera J

Lenalidomide in combination with rituximab for patients with relapsed or refractory mantle-cell lymphoma: a phase 1/2 clinical trial. Lancet Oncol 13 (7) :716-23, 2012. PMID: 22677155

Younes A, Kim S, Romaguera J, Copeland A, Farial Sde C, Kwak LW, Fayad L, Hagemeister F, Fanale M, Neelapu S, Lambert JM, Morariu-Zamfir R, Payrard S, Gordon LI

Phase I Multidose-Escalation Study of the Anti-CD19 Maytansinoid Immunoconjugate SAR3419 Administered by Intravenous Infusion Every 3 Weeks to Patients With Relapsed/Refractory B-Cell Lymphoma. J Clin Oncol 30 (22) :2776-82, 2012. PMID: 22753910

Forero-Torres A, Fanale M, Advani R, Bartlett NL, Rosenblatt JD, Kennedy DA, Younes A

Brentuximab vedotin in transplant-naive patients with relapsed or refractory Hodgkin Lymphoma: analysis of two phases I studies. Oncologist 17 (8) :1073-80, 2012. e-Pub 2012. PMID: 22855426

Younes A, Romaguera J, Fanale M, McLaughlin P, Hagemeister F, Copeland A, Neelapu S, Kwak L, Shah J, de Castro Faria S, Hart S, Wood J, Jayaraman R, Ethirajulu K, Zhu J

Phase I study of a novel oral Janus kinase 2 inhibitor, SB1518, in patients with relapsed lymphoma: evidence of clinical and biologic activity in multiple lymphoma subtypes. J Clin Oncol 30 (33) :4161-7, 2012. PMID: 22965964

Fanale M, Fayad L, Pro B, Samaniego F, Liboon MJ, Nunez C, Horowitz S, Anderlini P, Popat U, Ji Y, Kwak LW, Younes A

Phase I study of bortezomib plus ICE (BICE) for the treatment of relapsed/refractory Hodgkin lymphoma. Br J Haematol 154 (2) :284-6, 2011. e-Pub 2011. PMID: 21517809

Younes A, Oki Y, Bociek RG, Kuruvilla J, Fanale M, Neelapu S, Copeland A, Buglio D, Galal A, Besterman J, Li Z, Drouin M, Patterson T, Ward MR, Paulus JK, Ji Y, Medeiros LJ, Martell RE

Mocetinostat for relapsed classical Hodgkin's lymphoma: an open-label, single-arm, phase 2 trial. Lancet Oncol 12 (13) :1222-8, 2011. e-Pub 2011. PMID: 22033282

Fanale MA, Younes A

Nodular lymphocyte predominant Hodgkin's lymphoma. Cancer Treat Res 142:367-81, 2008. PMID: 18283795

Fanale MA, Younes A

Monoclonal antibodies in the treatment of non-Hodgkin's lymphoma Drugs 67(3) (3) :333-350, 2007. PMID: 17335294

Pataer A, Fanale MA, Roth JA, Swisher SG, Hunt KK

Induction of apoptosis in human lung cancer cells following treatment with amifostine and an adenoviral vector containing wild-type p53. Cancer Gene Ther 13 (8) :806-14, 2006. e-Pub 2006. PMID: 16628227

Fanale MA, Uyei AR, Theriault RL, Adam K, Thompson RA

Treatment of metastatic breast cancer with trastuzumab and vinorelbine during pregnancy. Clin Breast Cancer 6 (4) :354-6, 2005. PMID: 16277887

McKenzie T, Liu Y, Fanale M, Swisher SG, Chada S, Hunt KK

Combination therapy of Ad-mda7 and trastuzumab increases cell death in Her-2/neu overexpressing breast cancer cells Surgery 136 (2) :433-437, 2004. PMID: 15300212

Petersen WO, Trapp MA, Fanale MA, Kaur JS

Evaluating the WEB training program for cancer screening in Native American women. Holist Nurs Pract 17 (5) :262-75, 2003. PMID: 14596376

Fanale MA, Zeldenrust SR, Moynihan TJ

Some unusual complications of malignancies: case 2. Marantic endocarditis in advanced cancer. J Clin Oncol 19 (19) :4111-4114, 2002. PMID: 12351608

Ricketts MH, Amsterdam JD, Park DS, Yang RS, Poretz RD, Zhang X, Fanale M, Baddoo A, Manowitz P

A novel arylsulfatase A protein variant and genotype in two patients with major depression. J Affect Disord 40 (3) :137-47, 1996. PMID: 8897113

Oki Y, Buglio D, Fanale M, Fayad L, Copeland A, Romaguera J, Kwak LW, Pro B, de Castro Faria S, Neelapu S, Fowler N, Hagemeister F, Zhang J, Zhou S, Feng L, Younes A

Phase I study of panobinostat plus everolimus in patients with relapsed or refractory lymphoma. Clin Cancer Res 19 (24) :6882-6890. PMID: 24097867

Karuturi M, Younes A, Fayad L, Kwak L, Pro B, Shah J, Oki Y, Simien R, Liboon MJ, Hutto T, Feng L, Horowitz S, Nieto Y, Anderlini P, Alousi A, Popat U, Medeiros LJ, Miranda R, Fanale M

Ifosfamide, Carboplatin, Etoposide with or without bortezomib in Patients with Relapsed /Refractory Hodgkin Lymphoma: Results of a Randomized Phase II Trial. Leuk Lymphoma 57 (2) :445-447. e-Pub 2015. PMID: 25804933

Nieto Y, Valdez BC, Thall PF, Jones RB, Wei W, Myers A, Hosing C, Ahmed S, Popat U, Shpall EJ, Qazilbash M, Gulbis A, Anderlini P, Shah N, Bashir Q, Alousi A, Oki Y, Fanale M, Dabaja B, Pinnix C, Champlin R, Andersson BS

Double Epigenetic Modulation of High-Dose Chemotherapy with Azacitidine and Vorinostat for Patients with Refractory or Poor-Risk Relapsed Lymphoma Cancer 122 (17) :2680-8. PMID: 27203405

Gunther JR, Fanale MA, Reddy JP, Akhtari M, Smith GL, Pinnix CC, Milgrom SA, Yehia ZA, Allen PK, Osborne EM, Mawlawi O, Dabaja BS

Treatment of Early-Stage Unfavorable Hodgkin Lymphoma: Efficacy and Toxicity of 4 Versus 6 Cycles of ABVD Chemotherapy With Radiation. Int J Radiat Oncol Biol Phys 96 (1) :110-8. PMID: 27325479

Chihara D, Westin JR, Oki Y, Ahmed MA, Do B, Fayad LE, Hagemeister FB, Romaguera JE, Fanale MA, Lee HJ, Turturro F, Samaniego F, Neelapu SS, Rodriguez MA, Fowler NH, Wang M, Davis RE, Nastoupil LJ

Management strategies and outcomes for very elderly patients with diffuse large B-cell lymphoma. Cancer 122 (20) :3145-3151. PMID: 27351173

Chihara D, Fowler NH, Oki Y, Fanale MA, Fayad LE, Westin JR, Hagemeister FB

Dose-Adjusted EPOCH-R and Mid-Cycle High Dose Methotrexate for Patients with Systemic Lymphoma and secondary CNS Involvement. Br J Haematol. PMID: 27502933

Pinnix CC, Osborne EM, Chihara D, Lai P, Zhou S, Ramirez MM, Oki Y, Hagemeister FB, Rodriguez AM, Samaniego F, Fowler N, Romaguera JE, Turturro F, Fayad L, Westin JR, Nastoupil L, Neelapu SS, Cheah CY, Dabaja BS, Milgrom SA, Smith GL, Horace P, Milbourne A, Wogan CF, Ballas L, Fanale MA

Maternal and Fetal Outcomes After Therapy for Hodgkin or Non-Hodgkin Lymphoma Diagnosed During Pregnancy. JAMA Oncol 2 (8) :1065-9. PMID: 27227654

Park H, Garrido-Laguna I, Naing A, Fu S, Falchook GS, Piha-Paul SA, Wheler JJ, Hong DS, Tsimberidou AM, Subbiah V, Zinner RG, Kaseb AO, Patel S, Fanale MA, Velez-Bravo VM, Meric-Bernstam F, Kurzrock R, Janku F

Phase I dose-escalation study of the mTOR inhibitor sirolimus and the HDAC inhibitor vorinostat in patients with advanced malignancy. Oncotarget. e-Pub 2016. PMID: 27589687

Fanale MA, Cheah CY, Rich A, Medeiros LJ, Lai CM, Oki Y, Romaguera JE, Fayad LE, Hagemeister FB, Samaniego F, Rodriguez MA, Neelapu SS, Lee HJ, Nastoupil L, Fowler NH, Turturro F, Westin JR, Wang ML, McLaughlin P, Pinnix CC, Milgrom SA, Dabaja B, Horowitz SB, Younes A

Encouraging activity for R-CHOP in Advanced Stage Nodular Lymphocyte Predominant Hodgkin Lymphoma. Blood 130 (4) :472-477. PMID: 28522441

Chen R, Zinzani PL, Fanale MA, Armand P, Johnson NA, Brice P, Radford J, Ribrag V, Molin D, Vassilakopoulos TP, Tomita A, von Tresckow B, Shipp MA, Zhang Y, Ricart AD, Balakumaran A, Moskowitz CH, KEYNOTE-087

Phase II Study of the Efficacy and Safety of Pembrolizumab for Relapsed/Refractory Classic Hodgkin Lymphoma J Clin Oncol 35 (19) :2125-2132. PMID: 28441111

Gopal AK, Fanale MA, Moskowitz CH, Shustov AR, Mitra S, Ye W, Younes A, Moskowitz AJ

Phase II Study of idelalisib, a selective inhibitor of PI3Kδ, for relapsed/refractory classical Hodgkin lymphoma Ann Oncol 28 (5) :1057-1063. e-Pub 2017. PMID: 28327905

Esmaeli B, Pinnix C, Dabaja BS, Milgram S, Smith G, Abou Z, Shank J, Romaguera J, Turturro F, Fowler N, Fayad L, Nastoupil L, Westin J, Neelapu S, Rodriguez MA, Fanale MA, Hagemeister F, Lee HJ, Oki Y, Wang M, Samaniego F, Morrell G, Chi L

Ultra-Low Dose Radiation Therapy for Definitive Management of Ocular Adnexal B-Cell Lymphoma Head & Neck. e-Pub 2017

Milgrom SA, Jauhari S, Plastaras JP, Nieto Y, Dabaja BS, Pinnix CC, Smith GL, Allen PK, Lukens JN, Maity A, Oki Y, Fanale MA, Nasta SD

A multi-institutional analysis of peritransplantation radiotherapy in patients with relapsed/refractory Hodgkin lymphoma undergoing autologous stem cell transplantation. Cancer 123 (8) :1363-1371. PMID: 27984652

Abou Yehia Z, Mikhaeel GN, Smith G, Pinnix CC, Milgrom SA, Tang C, Jiang W, Fanale MA, Oki Y, Shank JH, Horace T, Reddy J, Akhtari M, Gunther JR, Suki T, Allen PK, Turner S, Mawlawi O, Dabaja BS

Does Bleomycin Lung Toxicity Increase the Risk of Radiation Pneumonitis in Hodgkin Lymphoma? Int J Radiat Oncol Biol Phys 96 (5) :951-958. PMID: 27742539
Invited Articles
Savage KJ, Mottok A, Fanale M, Nodular lymphocyte predominant Hodgkin lymphoma, 53 (3) :190-202, 2016
Cheah CY, Oki Y, Fanale MA, Novel treatments for T-cell Lymphoma:e468-78, 2015
Fanale M, Lymphocyte-predominant Hodgkin lymphoma: what is the optimal treatment?, 2013:406-13, 2013
Fanale M, A novel prognostic scoring system for NLPHL, 122 (26) :4154-5
Pinnix CC, Fanale MA, Lymphoma and Pregnancy-Reply., 3 (4) :567-568
Manuals, Teaching Aids, Other Teaching Publications
Fanale, M, Hodgkin Lymphoma Survivorship Algorithm, MDACC Lymphoma Department Website: Houston, TX, 2017
Fanale M, HIV-associated Lymphoma Management Algorithm, MDACC Lymphoma Department Website:: Houston, TX, 2016
Fanale, M, T-cell Lymphoma Survivorship Algorithm, MDACC Lymphoma Department Website: Houston, TX, 2016
Fanale, M, Burkitt Lymphoma Management Algorithm, MDACC Lymphoma Department Website: Houston, TX, 2016
Editorials
Fanale, M. Hortobagyi, G., Oncology (17) :1278-1280, 2003
Abstracts
Fanale MA, Hamlin Jr PA, Diefenbach CS, Park SI, Valacer DJ, Higgins JP, Younes A,

CT049 - Phase I/Ib Study of the novel CD20-targeted immunotoxin MT-3724 in Relapsed/Refractory non-Hodgkin's B-Cell lymphoma AACR 2016, 2016

Anderlini P, Saliba RM, Ledesma C, Plair T, Alousi AM, Hosing CM, Khouri IF, Nieto Y, Popat UR, Shpall EJ, Fanale MA, Hagemeister FB, Oki Y, Neelapu S, Ramaguera JE, Younes A, Champlin RE

Gemcitabine, Fludarabine, and Melphalan for Reduced-Intensity Conditioning and Allogeneic Stem Cell Transplantation for Relapsed and Refractory Hodgkin Lymphoma Bio Blood Marrow Transplant, 2016. e-Pub 2016. PMID: 27064056

Yabe M, Medeiros LJ, Tang G, Wang SA, Ahmed S, Nieto Y, Hu S, Bhagat G, Oki Y, Patel KP, Routbort M, Luthra R, Fanale MA, Bueso-Ramos CE, Jorgensen JL, Vega F, Chen W, Hoehn D, Konoplev S, Milton DR, Wistuba I, Li S, You MJ, Young KH, Miranda RN

Prognostic Factors of Hepatosplenic T-Cell Lymphoma: Clinicopathologic Study of 28 Cases Am J. Surg Pathol 40 (5) :676-88, 2016. e-Pub 2016. PMID: 26872013

Cheah CY, Chihara D, Ahmed M, Davis RE, Nastoupil LJ, Phansalkar K, Hagemeister FB, Fayad LE, Westin JR, Oki Y, Fanale MA, Romaguera JE, Wang ML, Lee H, Turturro F, Samaniego F, Rodriguez MA, Neelapu SS, Fowler NH

Factors influencing outcome in advanced stage, low-grade follicular lymphoma treated at MD Anderson Cancer Center in the rituximab ear Ann Oncol 27 (5) :895-901, 2016. e-Pub 2016. PMID: 26802151

Fanale MA, Hamlin PA, Diefenbach CS, Park SI, Valacer DJ, Higgins JP, Younes A

Phase I/Ib study of the novel CD20-targeted immunotoxin MT-3724 in relapsed/refractory non-Hodgkin's B-Cell lymphoma AACR Annual Meeting 2016, 2016

Cheah CY, Brockelmann PJ, Chihara D, Moskowitz A, Engert A, Jerkeman M, El-Galaly TC, Augustson B, Vose J, Bartlett NL, Villa D, Connors JM, Feldman T, Pinnix CC, Milgrom SA, Dabaja B, Oki Y, Fanale MA

Clinical Characteristics and Outcome of Patients with Hodgkin Lymphoma with Central Nervous System involvement: an International Multicenter Collaboration American Journal of Hematology, 2016. e-Pub 2016

Yehia ZA, Mikhaeel GN, Smith G, Pinnix CC, Milgrom SA, Tang C, Jiang W, Fanale MA, Oki Y, Shank J, Horace T, Reddy J, Akhtari M, Gunther JR, Suki T, Allen PK, Turner S, Mawlawi O, Dabaja BS

Does Bleomycin lung toxicity increase the risk of radiation pneumonitis in Hodgkin Lymphoma? International Journal of Radiation Oncology, Biology, Physics, 2016. e-Pub 2016

Fanale M, Kline J, Chen R, Ribrag V, Salles G, Matsumura I, Zhu Y, Ricart A, Balakumaran A, Zinzani PL,

Pembrolizumab versus brentuximab vedotin in relapsed or refractory classical Hodgkin lymphoma (cHL): randomized phase 3 KEYNOTE-204 study 2016 ESMO Congress 27 (6) :313-327, 2016. e-Pub 2016

Khouri IF, Turturro F, Milton DR, Korbling M, Samuels BI, Jabbour EJ, Ledesma C, Valverde RB, Gao H, Fanale MA, Fayad LE, Nastoupil LJ, Reuben JM, Gulbis AM

Ofatumumab Plus Ifosfamide/Etoposide (OIE) Followed By Autologous Stem Cell Transplantation (ASCT) in Patients with b-Cell Non-Hodgkin's Lymphomas (NHL) Blood Journal 128 (22) :5814, 2016. e-Pub 2016

Timmerman JM, Engert A, Younes A, Santoro A, Armand P, Fanale MA, Collins GP, Ratanatharathorn V, Kuruvilla J, Cohen JB, Savage KJ, Trnerny M, De Boer JP, Shipp MA, Rodrig SJ, Kato K, Sumbul A, Ansell S

Checkmate 205 Update with Minimum 12-Month Follow up: A Phase 2 Study of Nivolumab in Patients with Relapsed/Refractory Classical Hodgkin Lymphoma Blood Journal 128 (22) :1110, 2016. e-Pub 2016

Hu B, Younes A, Claret L, Feng L, Westin JR, Fowler N, Neelapu S, Hagemeister FB, Rodriguez MA, Samaniego F, Fayad LE, Nastoupil LJ, Copeland AR, Fanale MA, Oki Y

The Final Report of a Phase I/II Study of Panobinostat in Combination with ICE (Ifosfamide, Carboplatin and Etoposide) in Patients (pts) with Relapsed or Refractory (R/R) Classical Hodgkin Lymphoma (cHL) Blood Journal 128 (22) :1833, 2016. e-Pub 2016

Fanale MA, Horwitz SM, Forero-Torres A, Bartlett NL, Advani RH, Pro B, Chen RW, Davies AJ, Illidge T, Uttarwar M, Huebner D, Ren H, Shustov AR

Four-Year Survival and Durability Results of Brentuximab Vedotin in Combination with CHP in the Frontline Treatment of Patients with CD30-Expressing Peripheral T-Cell Lymphomas Blood Journal 128 (22) :2993, 2016. e-Pub 2016

Moskowitz CH, Zinzani PL, Fanale MA, Armand P, Johnson NA, Radford JA, Ribrag V, Molin D, Vassilakopoulos TP, Tomita A, von Tresckow B, Shipp MA, Gustafson E, Zhang Y, Ricart AD, Balakumaran A, Chen RW

Pembrolizumab in Relapsed/Refractory Classical Hodgkin Lymphoma: Primary End Point Analysis of the Phase 2 Keynote-087 Study Blood Journal 128 (22) :1107, 2016. e-Pub 2016

Hamlin PA, Fanale MA, Park SI, Valacer DJ, Higgins J, Younes A

Data from the First CD20-Targeted Immunotoxin, MT-3724, in a Phase I/Ib Study in Relapsed/Refractory (R/R) Non-Hodgkin's B-Cell Lymphoma (NHL) Blood Journal 128 (22) :4200, 2016. e-Pub 2016

Simar KA, Sathyanarayanan V, Issa AK, Ahmed MA, Noorani M, Fanale MA, Oki Y, Hagemeister FB, Neelapu SS, Nastoupil L, Fowler N, Turturro F, Davis RE, Rodriguez MA, Wang M, Feng L, Young KH, McDonnell TJ, Pinnix CC, Fayad LE, Westin JR

Analyzing Patient Characteristics Who Received (DA) EPOCH-R for High Risk Diffuse Large B-Cell Lymphoma: MD Anderson Cancer Center Experience Blood Journal 128 (22) :4208, 2016. e-Pub 2016

Pro B, Advani RH, Brice P, Bartlett NL, Rosenblatt JD, Illidge T, Matous J, Ramchandren R, Fanale MA, Connors JM, Fenton K, Huebner D, Pinelli J, Shustov AR

Five-Year Survival Data from a Pivotal Phase 2 Study of Brentuximab Vedotin in Patients with Relapsed or Refractory Systemic Anaplastic Large Cell Lymphoma Blood Journal 128 (22) :4144, 2016. e-Pub 2016

Roemer MGM, Ligon AH, Engert A, Younes A, Santoro A, Zinzani PL, Timmerman JM, Ansell S, Armand P, Fanale MA, Ratanatharathorn V, Kuruvilla J, Cohen JB, Collins GP, Savage KJ, Trneny M, Neuberg DS, Redd RA, Farsaci B, Kato K, Sumbul A, Rodig SJ, Shipp MA

Chromosome 9p24.1/PD-L1/PD-L2Alterations and PD-L1 Expression and Treatment Outcomes in Patients with Classical Hodgkin Lymphoma Treated with Nivolumab (PD-1 Blockade) Blood Journal 128 (22) :2923, 2016. e-Pub 2016

Chihara D, Fanale MA, Miranda RN, Noorani M, Westin JR, Nastoupil LJ, Hagemeister FB, Fayad LE, Romaguera JE, Samaniego F, Turturro F, Lee HJ, Neelapu SS, Rodriguez A, Wang M, Fowler N, Medeiros LJ, Davis RE, Oki Y

The Risk of Central Nervous System (CNS) Relapses in Patients with Peripheral T-Cell Lymphoma Blood Journal 128 (22) :4153, 2016. e-Pub 2016

Sathyanarayanan V, Oki Y, Issa AK, Ahmed MA, Noorani M, Fanale MA, Hagemeister FB, Neelapu SS, Nastoupil LJ, Fowler N, Turturro F, Davis ER, Rodriguez A, Wang M, Feng L, Young KH, McDonnell TJ, Pinnix CC, Fayad LE, Westin JR

High Risk Diffuse Large B Cell Lymphoma: A Comparison of Aggressive Subtypes Treated with Dose Adjusted Chemotherapy-the University of Texas MD Anderson Experience Blood Journal 128 (22) :106, 2016. e-Pub 2016

Reddy JP, Akhtari M, Smith GL, Pinnix C, Osborne EM, Gunter JR, Allen PK, Yehia ZA, Fanale M, Rodriguez MA, Fowler N, Milgrom S, Wogan CF, Dabaja BS

Outcomes After Chemotherapy Followed by Radiation for Stage IIB Hodgkin Lymphoma with Bulky Disease Clinical Lymphoma, Myeloma & Leukemia 15 (11) :664, 2015

Clemens MW, Butler CE, Hunt K, Fanale MA, Horwitz SM, Liu H, McCarthy C, Nastoupil LJ, Liu J, Medeiros LJ, Miranda RN

Breast Implant-Associated Anaplastic Large Cell Lymphoma: Proposal for Optimal Management J Clin Oncol 33, 2015

Chihara D, Pro B, Loghavi S, Miranda RN, Medeiros LJ, Fanale MA, Hagemeister FB, Fayad L, Romaguera JE, Samaniego F, Neelapu S, Younes A, Fowler NH, Rodriguez MA, Wang M, Kwak LW, McLaughlin P, Dang NH, Oki Y

Phase II Study of Hyper-CVAD with Pegylated Liposomal Doxorubicin Alternating with Methotrexate and Cytarabine (HCVIDD/MA) in Patients with Newly Diagnosed T- and NK-cell Lymphoma (T/NKCL). J Clin Oncol 33, 2015

Park H, Garrido-Laguna I, Naing A, Fu S, Falchook FS, Piha-Paul SA, Wheler JJ, Hong DS, Subbiah V, Tsimberidou AM, Kaseb AO, Oki Y, Zinner R, Patel S, Velez Bravo VM, Fanale MA, Meric-Bernstam F, Kurzrock R, Janku F

Phase I Study of the mTOR Inhibitor Sirolimus and the HDAC Inhibitor Vorinostat in Patients with Advanced Malignancies J Clin Oncol 33, 2015

Liang WS, Salhia B, Helland A, Sekar S, Garrido-Laguna I, Fanale M, Oki Y, Westin JR, Davis RE, Meric-Bernstam F and Janku F

Identification of Mutations in Histone Modification Genes in Hodgkin Lymphoma American Association of Cancer Research (AACR 106th Annual Meeting 2015) 75 (15), 2015

Sakamuri D, Betancourt Cuellar SL, Glitza IC, Fu S, Wheler JJ, Falchook GS, Tsimberidou AM, Hong DS, Subbiah V, Fanale MA, Cabanillas ME, Meric-Bernstam F and Janku F

Phase 1 Study: Ipilimumab (anti CTLA-4) in Combination with Lenalidomide in Patients with Advanced Cancers American Association of Cancer Research (AACR 106th Annual Meeting 2015) 75 (15), 2015

Cheah CY, Chihara D, Sevin A, Horowitz S, Oki Y, Fowler N, Neelapu S, Nastoupil L, Turturro F, Hagemeister F, Westin J, Romaguera J, Fayad L, Samaniego F and Fanale MA

Patients with Classical Hodgkin Lymphoma Failing Brentuximab Vedotin have Brief Responses to Salvage Therapies and Limited Survival HAA Annual Scientific Meeting 2015, 2015

Pinnix CC, Shah JJ, Chuang H, Costelloe CM, Medeiros LJ, Wogan CF, Reed V, Smith GL, Milgrom S, Patel K, Huo J, Turturro F, Romaguera J, Fayad L, Oki Y, Fanale MA, Westin J, Nastoupil L, Hagemeister FB, Rodriguez A, Qazilbash M, Shah N, Bashir Q, Ahmed S, Nieto Y, Hosing C, Rohren E, Dabaja B

Doxorubicin-Based Chemotherapy and Radiation Therapy Produces Favorable Outcomes in Limited-Stage Plasmablastic Lymphoma: A Single-Institution Review Clin Lymphoma Myeloma 16 (3) :122-8, 2015. e-Pub 2015. PMID: 26795083

Fanale MA, Horwitz SM, Forero-Torres A, Bartlett NL, Advani RH, Pro B, Chen RW, Davies A, Illidge T, Huebner D, Kennedy DA, Shustov AR

Brentuximab Vedotin in the Front-Line Treatment of Patients With CD30+ Peripheral T-Cell Lymphomas: Results of a Phase I Study. J Clin Oncol 32 (28) :3137-3143, 2014. e-Pub 2014. PMID: 25135998

Forero-Torres, A, Moskowitz, C, Advani, RH, Shah, BD, Kostic, A, Albertson, TM, Sandalic, L, Zhao, B, Fanale, MA

Interim analysis of a phase 1, open-label, dose-escalation study of SGN-CD19A in patients with relapsed or refractory B-lineage non-Hodgkin Lymphoma (NHL). J Clin Oncol 32 (8505) , 2014

Nastoupil, LJ, Neelapu, SS, Samaniego, F, Hagemeister, FB, Romaguera, JE, Kwak, LW, Wang, M, Fayad, L, Fanale, MA, Oki, Y, Westin, JR, Rodriguez, MA, Cabanillas, F, McLaughlin P, Fowler, NH

10-year remission rates following rituximab (R) and FND chemotherapy (fludarabine, mitoxantrone, dexamethasone) with interferon (IFN) maintenance in indolent lymphoma: Results of a randomized study. J Clin Oncol 32 (8528) , 2014

Janku, F, Oki, Y, Falchook, GS, Subbiah, V, Naing, A, Velez Bravo, VM, Hong, DS, Westin, JR, Nunez, C, Fayad, L, Neelapu, SS, Kwak, LW, Shpall, EJ, Wheler, JJ, Barnes, T, Liang, WS, Salhia, B, Meric-Bernstam, F, Kurzrock, R, Fanale, MA

Activity of the mTOR inhibitor sirolimus and HDAC inhibitor vorinostat in heavily pretreated refractory Hodgkin lymphoma patients. J Clin Oncol 32 (8508) , 2014

Fanale, MA, Hagemeister, FB, Fayad, L, Oki, Y, Fowler, N, Romaguera, J, Shah, N, Chuang, H, Feng, L, Horowitz, S, Wesson, E, Hutto, Muzzafar, T, Samaniego, F, Davis, RE

A Phase I Trial of Alisertib Plus Romidepsin for Relapsed/Refractory Aggressive B- and T-Cell Lymphomas Blood 124 (21) , 2014

Moskowitz, CH, Forero-Torres, A, Shah, BD, Advani, R, Hamlin, P, Kim, S, Kostic, A, Sandalic, L, Zhao, B, Fanale, MA

Interim Analysis of a Phase 1 Study of the Antibody-Drug Conjugate SGN-CD19A in Relapsed or Refractory B-Lineage Non-Hodgkin Lymphoma Blood 124 (21) , 2014

Chihara, D, Oki, Y, Fayad, L, Wesson, E, Ruben, C, Horowitz, SB, Woolery, J, Feng, L, Garg, N, Ahmed, S, Khouri, IF, Fanale, MA

Phase I Study of Romidepsin in Combination with ICE (Ifosfamide, Carboplatin and Etoposide) in Patients with Relapsed or Refractory Peripheral T-Cell Lymphoma Blood 124 (21) , 2014

Pro, B, Advani, R, Brice, P, Bartlett, NL, Rosenblatt, JD, Illidge, T, Matous, J, Ramchandern, R, Fanale, MA, Connors, J, Wang, Y, Huebner, D, Kennedy, DA, Shustov, AR

Four-Year Survival Data from an Ongoing Pivotal Phase 2 Study of Brentuximab Vedotin in Patients with Relapsed or Refractory Systemic Anaplastic Large Cell Lymphoma Blood 124 (21) , 2014

Connors, JM, Ansell, S, Park, SI, Fanale, MA, Younes, A

Brentuximab Vedotin Combined with ABVD or AVD for Patients with Newly Diagnosed Advanced Stage Hodgkin Lymphoma: Long Term Outcomes Blood 124 (21) , 2014

Nieto, Y, Thall, PF, Valdez, BC, Hosing, CM, Ahmed, S, Jones, RB, Shah, N, Anderlini, P, Qazilbash, MH, Popat, UR, Bashir, Q, Shpall, EJ, Alousi, A, Kebriaei, P, Fox, P, Bassett, R, Chancoco1, C, Oki, Y, Fanale, MA, Fowler, N, Hagemeister, F, Romaguera, JE, Champlin, RE, Andersson, BS

Vorinostat (SAHA) Combined With High-Dose Gemcitabine/Busulfan/Melphalan (SAHA/Gem/Bu/Mel) With Autologous Stem-Cell Transplant (ASCT) In Patients With Refractory Lymphomas Blood 122 (21) , 2013

Forero-Torres, A, Hamadani, M, Fanale, MA, Bello, CM, Kipps, TJ, Offner, F, Verhoef, G, Federico, M, Gregory, SA, Sonet, A, Assouline, S, Pérez de Oteyza, J, Tomas, JF, Cuneo, A, Elgeioushi, N, Goswami, T, Ibrahim, R, Herbst, R, Cheson, BD

Safety Profile and Clinical Response To MEDI-551, a Humanized Monoclonal Anti-CD19, In a Phase 1/2 Study In Adults With Relapsed Or Refractory Advanced B-Cell Malignancies Blood 122 (21) , 2013

Janku, F, Garrido-Laguna, I, Velez-Bravo, V, Falchook, GS, Subbiah, V, Hong, DS, Oki, Y, Westin, JR, Nunez, CA, Fayad, LE, Kwak, LW, Shpall, EJ, Wheler, JJ, Liang, W, Salhia, B, Meric-Bernstam, F, Kurzrock, R, Fanale, M

Significant Activity Of The mTOR Inhibitor Sirolimus and HDAC Inhibitor Vorinostat In Heavily Pretreated Refractory Hodgkin Lymphoma Patients Blood 122 (51) , 2013

Anderlini, P, Saliba, RM, Ledesma, C, Chancoco, CM, Alexander, T, Alousi, A, Hosing, CM, Khouri, I, Nieto, Y, Popat, UR, Shpall, EJ, Fanale, MA, Oki, Y, Romaguera, JE, Neelapu, S, Younes, A, Champlin, RE

Reduced-Intensity Conditioning (RIC) and Allogeneic Stem Cell Transplantation (allo-SCT) For Relapsed/Refractory Hodgkin Lymphoma (HL) In The Brentuximab Vedotin Era: Favorable Overall and Progression-Free Survival (OS/PFS) With Low Transplant-Related Mortality (TRM) Blood 122 (21) , 2013

Oki, Y, Noorani, M, Davis, RE, Neelapu, SS, Rodriguez, A, Hagemeister, FB, Fowler, N, Wang, M, Fanale, MA, Samaniego, F, Dabaja, BS, Pinnix, C, Kwak, LW, Romaguera, JE, Khouri, I, Westin, JR, Fayad, LE,

Double Hit Lymphoma: M.D. Anderson Experience Blood, 2013

Patel, K, Feng, L, Oki, Y, Qazilbash, M, Muzzafar, T, Weber, DM, Fowler, N, Popat, UR, Thomas, SK, Fanale, MA, Nieto, Y, Shah, N, Bashir, Q, Hagemeister, FB, Orlowski, RZ, Shah, JJ

Plasmablastic Lymphoma: 28 Patient Single Institution Experience Blood 122 (21) , 2013

Pro, B, Advani, RH, Brice, P, Bartlett, NL, Rosenblatt, JD, Illidge, T, Matous, J, Ramchandren, R, Fanale, MA, Connors, JM, Yang, Y, Huebner, D, Kennedy, DA, Shustov, AR

Three-Year Survival Results From An Ongoing Phase 2 Study Of Brentuximab Vedotin In Patients With Relapsed Or Refractory Systemic Anaplastic Large Cell Lymphoma Blood 122 (21) , 2013

Fanale, MA, Horwitz, SM, Forero-Torres, A, Bartlett, NL, Advani, RH, Pro, B, Chen, R, Davies, A, Illidge, T, Huebner, D, Kennedy, DA, Shustov, AR

Brentuximab Vedotin Administered Before, During, and After Multi-Agent Chemotherapy In Patients (pts) With Newly-Diagnosed CD30+ Mature T- and NK-Cell Lymphomas Blood 122 (21) , 2013

Oki, Y, Neelapu, SS, Fanale, MA, Kwak, LW, Fayad, LE, Rodriguez, A, Wallace, M, Carlton, V, Kong, K, Faham, M, Younes, A

Detection Of Classical Hodgkin Lymphoma In Peripheral Blood Using High-Throughout Sequencing Assay Blood 122 (21) , 2013

Oki, Y, Fanale, MA, Westin, JR, Fowler, N, Neelapu, SS, Hagemeister, FB, Rodriguez, MA, Younes, A

A Phase I Study Of Panobinostat In Combination With ICE (Ifosfamide, Carboplatin and Etoposide) In Patients With Relapsed Or Refractory Classical Hodgkin Lymphoma (cHL) Blood 122 (21) , 2013

Fanale M, Bensinger W, Byrd J, Ewald B, Carreon D, Baeck J, Freedman A

Multi-trial Safety Evaluation of the Fully Antagonistic, Human Anti-CD40 Monoclonal Antibody Lucatumumab (HCD122) in Patients with Relapsed or Refractory B-cell Malignancies Blood 120 (21) , 2012

Samaniego F, Wise J, Fayad L, Fanale M, Hagemeister F, Sevaraj V, Goldenberg D, Kwak L, Berkova Z

Anti-CD74 Antibody hLL1 Is Associated with Lymphoma and Chronic Lymphocytic Leukemia Cell Effects In Vivo Blood 118 (21) , 2012

Advani R, Fanale M, Kennedy D, Pro B

Resolution of Malignant Cutaneous Lesions with Brentuximab Vefotin (SGN-35) in Patients with Relapsed or Refractory Systemic Anaplastic Large Cell Lymphoma (sALCL), 2012

Karaturi M, Arai S, Chen R, Gopal A, Feng L, Yuan Y, Smith S, Ansell S, Rosenblatt J, Savage K, Ramchandren R, Barlett N, Cheson B, Forero-Torres A, Moskowitz C, Connors J, Fanale M, de Vos S, Engert A, Illidge T, Borchmann P, Morschhauser F, Horning S, and Younes A

Overall survival benefit for patients with relapsed Hodgkin lymphoma treated with brentuximab vedotin after autologous stem cell transplant Blood 120 (21) , 2012

Forero-Torres A, Hamadani M, Fanale M, Bello C, Kipps T, Offner F, Verhoer G, Federic M, Gregory S, Sonet A, Assouline S, Oteyza J, Tomas J, Cuneo A, Zhang W, Goswani T, Ibrahim R, Yao Z, Herbst R, and Cheson B

MEDI-551, a humanized monoclonal anti-CD19, in adults with relapsed or refractory advanced B-cell malignancies: Results from a Phase I/II study Blood 120 (21) , 2012

Fanale M, Lai C, Rimes S, Ramirez M, Hagemeister F, Fowler N, Younes A, Fayad L, Rodriguez MA, Turturro F, Samaniego F, Romaguera J, Levin V, Horowitz S, Woolery J, and Milbourne A

Positive maternal-fetal outcomes with treatment of lymphoma during pregnancy: UT MD Anderson Cancer Center prospective experience Blood 120 (21) , 2012

Oki Y, Westin J, Fowler N, Neelapu S, Hagemeister FB, McLaughlin P, Kwak L, Romaguera J, Fanale M, Younes A, Rodriguez MA, Orlowski R, Wang M, Ouzounian S, Samaniego F, and Fayad L

R-HCVAD alternating with R-methotrexate cytarabine in younger patients (pts) with IH and high-risk age adjusted-IPI DLBCL Blood 120 (21) , 2012

Westin J, Chu F, Fayad L, Kwak L, Fowler N, Romaguera J, Hagemeister FB, Fanale M, Samaniego F, Allen R, Feng L, Baladandayuthapani V, Rotem-Yehudar R, and Neelapu S

Phase II safety and efficacy study of CT-011, a humanized anti-PD-1 monoclonal antibody, in combination with rituximab in patients with relapsed follicular lymphoma Blood 120 (21) , 2012

Oki Y, Chuang H, Chasen B, Pan T, Fanale M, Dabaja B, Fowler N, Romaguera J, Fayad L, Hagemeister FB, Rodriguez A, Neelapu S, Samaniego F, Kwak L, and Younes A

The prognostic value of interim PET scan in patients with classical Hodgkin lymphoma Blood 120 (21) , 2012

Fowler N, Neelapu S, Hagemeister FB, McLaughlin P, Kwak L, Romaguera J, Fanale M, Fayad L, Orlowski R, Wang M, Turturro F, Oki Y, Lacerte L, and Samaniego F

Lenalidomide and rituximab for untreated indolent lymphoma: Final results of a phase I/II study Blood 120 (21) , 2012

Fanale M, Bartlett N, Forero-Torres A, Younes A, Chen R, Friedberg J, Matous J, Shustov A, Smith S, Zain J, O-Meara M, and Gopal A

Retrospective analysis of the safety and efficacy of brentuximab vedotin in patients aged 60 years or older with relapsed or refractory CD30+ hematologic malignancies Blood 120 (21) , 2012

Pro B, Advani R, Brice P, Bartlett N, Rosenblatt J, Illidge T, Matous J, Ramchandren R, Fanale M, Connors J, Yang Y, Kennedy D, and Shustov A

Long-term remissions observed in an ongoing phase 2 study of brentuximab vedotin in patients with relapsed or refractory systemic anaplastic large cell lymphoma Blood 120 (21) , 2012

Fanale MA, Shustov AR, Forero-Torres A, Bartlett NL, Advani RH, Pro B, Chen RW, Davies A, Illidge T, Kennedy DA, Horwitz SM

Brentuximab Vedotin Administered Concurrently with Multi-Agent Chemotherapy As Frontline Treatment of ALCL and Other CD30-Positive Mature T-Cell and NK-Cell Lymphomas Blood 120 (21) :60, 2012

Wang M, Fayad L, Wagner-Bartak N, Hagemeister F, Neelapu S, Fanale M, Younes A, Cabanillas F, Zhang L, Champlin R, Kwak L, Feng L, Bell N, Zeldis J, and Romaguera J

Oral lenalidomide plus 4 doses of rituximab induced prolonged remissions in relapsed/refractory mantle cell lymphoma: a completed phase I/II clinical trial 11th International Conference on Malignant Lymphoma 22 (Suppl 4) , 2011

Pro B, Advani R, Brice P, Bartlett N, Rosenblatt J, Illidge T, Matous J, Ramchadren R, Fanale M, Connors J, Yang Y, Sievers E, Kennedy D and Shustov A

Complete remissions with brentuximab vedotin (SGN-35) in patients with relapsed or refractory systemic anaplastic large cell lymphoma 2011 T-Cell Lymphoma Forum, 2011

Romaguera J, Wang M, Hagemeister F, Weaver P, Hartig K, Fanale M, Fayad L, Fowler N, Orlowski R, Feldman T, Wagner-Bartak N, Smith J, Ford P, Kwak L, and Goy A

Phase I-II study of bortezomib in combination with R-HCVAD and R-Methotrexate/cytarabine (R-MA) in untreated mantle cell lymphoma (MCL) 11th International Conference in Malignant Lymphoma, 2011

Fanale M, Franklin A, Ramchandren R, Termuhlen A, Gopal AK, Shustov A, Kennedy D, Sievers E

Complete remissions observed in a subset of pediatric patients with CD30-Expressing malignant lymphomas treated in clinical studies of brentuximab vedotin (SGN-35) 2011 The European Multidisciplinary Cancer Congress, 2011

Advani R, Forero-Torres A, Fanale M, Bartlett N, Rosenblatt J, Kennedy D, Sievers E, Younes A

Objective responses with brentuximab vedotin (SGN-35) in patients with relapsed or refractory Hodgkin Lymphoma (HL) who refused or were ineligible for autologous stem cell transplantation (ASCT) 16th Congress of the European Hematology Association, 2011

Shustov AR, Advani R, Brice P, Bartlett NL, Rosenblatt JD, Illidge T, Matous J, Ramchandren R, Fanale MA, Connors JM, Yang Y, Sievers EL, Kennedy DA, Pro Bi

Durable remissions with brentuximab vedotin (SGN-35): Updated results of a phase 2 study in patients with relapsed or refractory systemic anaplastic large cell lymphoma (sALCL) 11th International Conference on Malignant Lymphoma, 2011

Advani R, Fanale M, Kennedy D, Pro B

Resolution of malignant cutaneous lesions with brentuximab vedotin (SGN-35) in patients with relapsed or refractory systemic anaplastic large cell lymphoma American Academy of Dermatology 2012, 2011

Vadhan-Raj S, Spasojevic I, Zhou X, Romaguera J, Fanale M, Fayad L, Fowler N, Huen A, Hagemeister F, Rodriguez A, Neelapu S, Samaniego F, Younes A, Kwak L

Effects of Aprepitant on Drug Metabolism in Lymphoma Patients Receiving Multi-day Chemotherapy Regimen of Cyclophosphamide, Doxorubicin, Vincristine, Prednisone, +/- Rituxan (R/CHOP): Randomized, Double-blind, Placebo-Controlled Study Blood 118 (21) , 2011

Fowler N, Neelapu S, Fanale M, Rodriguez M, Pro B, Hagemeister F, Younes A, Shah J, Kwak L, Rodriguez D, McLaughlin P

Phase II Study with R-FND Followed by 90-Y Ibritumomab Tiuxetan Radioimmunotherapy and Rituximab Maintenance for Untreated High-Risk Follicular Lymphoma Blood 118 (21) , 2011

Advani, R, Shustov A, Matous J, Radhakrishnan Ramchandren R, Fanale M,Connors, J, Yang, YKennedy D andPro B

Brentuximab Vedotin (SGN-35) in Patients with Relapsed or Refractory Systemic Anaplastic Large Cell Lymphoma: A Phase 2 Study Update Blood 118 (21) , 2011

Fanale M, Vigil K, Nieto Y, Younes A, and Mulanovich V

Increased Risk of Infectious Complications in HIV Patients with Advanced Stage and Relapsed Hodgkin Lymphoma 8th International Symposium on Hodgkin Lymphoma, 2010

Fanale M, Fayad L, Kwak L, Liboon MJ, Horowitz S, Nieto Y, Anderlini P, Popat U, and Younes A

A Randomized Phase II Study of Bortezomib Plus ICE (BICE) Versus ICE for Patients with Relapsed or Refractory Hodgkin Lymphoma 8th International Symposium on Hodgkin Lymphoma, 2010

Fowler N, McLaughlin P, Hagemeister FB, Kwak LW, Fanale, MA Neelapu SS, Fayad L, Orlowski RZ, Wang M, and Samaniego F

Complete response rates with lenalidomide plus rituximab for untreated indolent B-cell non-Hodgkin's lymphoma J Clin Oncol 28 (15 Suppl) :8036a, 2010

Freedman A, Kuruvila J, Assouline S, Engert A, Heo D, Solal-Celigny P, Corradini P, Verhoef G, Fanale M, Bendiske J, Ewald B, Dey J, Baeck J, and Younes A

Clinical activity of lucatumumab (HCD122) in patients (pts) with relapsed/refractory Hodgkin or Non-Hodgkin lymphoma treated in a phase Ia/II clinical trial (NCT00670592) Blood, 2010

Shustov A, Advani R, Brice P, Bartlett N, Rosenblatt J, Illidge T, Matous J, Ramchadren R, Fanale M, Connors J, Yang Y, Sievers E, Kennedy D, and Pro B

Complete remissions with brentuximab vedotin (SGN-35) in patients with relapsed or refractory systemic anaplastic large cell lymphoma Blood, 2010

Vadhan-Raj S, Hagemeister F, Fayad L, Zhou X, O'Roark S, Ames K, Rodriguez M, Fanale M, Pro B, Johnson M, McLaughlin P, Bueso-Ramos C, Younes A, Kwak L, and Romaguera J

Randomized, double-blind, placebo-controlled, dose and schedule-finding study of AMG 531 in chemotherapy-induced thrombocytopenia (CIT): Results of a phase I/II study Blood 116 (21) , 2010

Fanale M, Lai C, McLaughlin P, Romaguera J, Fayad L, Hagemeister F, Samaniego F, Rodriguez M, Neelapu S, Shah J, Kwak L, Dong W, Reed V, Dabaja B, Popat U, and Younes A

Outcomes of nodular lymphocyte predominant Hodgkin's lymphoma (NLPHL) patients treated with R-CHOP Blood, 2010

Younes A, Fanale M, McLaughlin P, Copeland A, Zhu J, and de Castro S

Phase I study of a novel oral JAK-2 inhibitor SB1518 in patients with relapsed lymphoma: Evidence of clinical and biologic activity in multiple lymphoma subtypes Blood, 2010

Younes A, Copeland A, Fanale M, Hagemeister F, Fayad L, Pro B, Faria S, Ji Y, Medeiros J, Berry D, and Buglio D

Phase I/II study of the novel combination of panobinostat (LBH589) and everolimus (RAD001) in relapsed/refractory Hodgkin and Non-Hodgkin lymphoma Blood, 2010

Bartlett, N.L., Forero-Torres, A., Rosenblatt, J., Fanale, M., Horning, S., Thompson, S., Kennedy, D., Sievers, E

Complete remissions with weekly dosing of SGN-35, a novel antibody-drug conjugate (ADC) targeting CD30, in a phase I dose-escalation study in patients with relapsed or refractory Hodgkin Lymphoma (HL) or anaplastic large cell lymphoma (ALCL) J Clin Oncol 27 (15S) :Suppl 1, 2009

Fowler, N.H., McLaughlin, P., Kwak, L., Hagemeister, F., Fanale, M., Fayad, L., Pro, B., Samaniego, F

Lenalidomide and Rituximab for untreated indolent B cell non-Hodgkin lymphoma J Clin Oncol 27 (15S) :Suppl 1, 2009

Fanale M, Stiff P, Noonan K, McCoy J, Rustein M, and Moskowitz C

Safety and efficacy of romiplostim for treatment of severe chemotherapy induced thrombocytopenia (CIT) in patients with lymphoma receiving multi-cycle chemotherapy: results from an open-label dose and schedule-finding study European Journal of Cancer Supplements 7 (2) :562, 2009

Younes A, Copeland A, Romaguera J, Fayad L, Fanale M, Faria S, Medeiros J, Ivy P

Clinical and Biological Activity of the Heat Shock Protein-90 (HSP-90) Inhibitor 17-AAG in Patients with Relapsed Lymphoma. Blood 114 (22) :1441, 2009

Younes A, Fanale M, McLaughlin P, Copeland A, Faria S, Hart S, Jayaraman R, Zhu J

Phase-I study of the novel oral JAK-2 inhibitor SB1518 in patients with relapsed lymphoma: evidence of clinical and biological activity Blood 114 (22) :244, 2009

Younes A, Gordon L, Kim S, Romaguera J, Copeland A, Faria S, Kwak L, Fayad L, Hagemeister F, Fanale M, Lambert J, Bagulho T, Morariu-Zamfir R

Phase I multi-dose escalation study of the anti-CD19 maytansinoid immunoconjugate SAR3419 administered by intravenous (IV) infusion every 3 weeks to patients with relapsed/refractory B-cell non-Hodgkin's lymphoma (NHL) Blood 114 (22) :243, 2009

Wang M, Fayad L, Hagemeister F, Neelapu S, Samaniego F, McLaughlin P, Samuels b, Yi Q, Pro B, Fanale M, Shah J, Younes A, Bell N, Knight R, Zeldis J, Kwak L, Romaguera J

A Phase I/II Study of Lenalidomide in Combination with Rituximab in Relapsed/Refractory Mantle Cell Lymphoma Blood 114 (22) :1064, 2009

Westin J, Thompson M, Cataldo V, Toth B, Sanjorjo P, Bourgeois S, Jimenez C, Murphy W, Fanale M, Fayad L, Fowler N, Kwak L, McLaughlin P, Neelapu S, Pro B, Rodriguez A, Shah J, Hagemeister F

Bone loss in frontline lymphoma patients: urine Ntx and bone specific alkaline phosphatase provide early evidence of zoledronic acid activity Blood 114 (22) :1508, 2009

Fowler N, McLaughlin P, Hagemeister F, Kwak L, Fanale M, Neelapu S, Fayad L, Pro B, Sergent C, White S, Samaniego F

A biologic combination of lenalidomide and rituximab for frontline therapy of indolent B-cell non-Hodgkin's lymphoma Blood 114 (22) :683, 2009

Copeland A, Cao Y, Fanale M, Fayad L, McLaughlin P, Pro B, Hagemeister F, Romaguera J, Samaniego F, Rodriguez A, Younes A

Final report of a phase II study of rituximab plus ABVD for patients with newly diagnosed advanced stage classical Hodgkin's lymphoma: results of long follow up and comparison to institutional historical data Blood 114 (22) :670, 2009

Fanale M, Bartlett N, Forero-Torres A, Rosenblatt J, Horning S, Thompson S, Franklin A, Sievers EL, Kennedy DA

The Antibody-Drug Conjugate Brentuximab Vedotin (SGN-35) Induced Multiple Objective Responses in Patients with Relapsed or Refractory CD30-Positive Lymphomas in a Phase 1 Weekly Dosing Study Blood 114 (22) :1068, 2009

Popat U, Hosing C, Fanale M, Medeiros J, Alousi A, Giralt S, de Lima M, Qazilbash M, Kebriaei P, Younes A, Khouri I, Anderson B, Champlin R, Anderlini P

Autologous Transplantation for Nodular Lymphocyte-Predominant Hodgkin Lymphoma (NLPHL) Blood 114 (22) :912, 2009

Vadhan S, Fayad L, Fanale M, Rodriguez A, Hagemeister F, Ames K, Bueso-Ramos C, Zhou X, McLaughlin P, Fowler N, Shah J, Samaniego F, Younes A, Kwak L, Romaguera J

Randomized clinical trial of rasburicase administered as a standard fixed five days dosing vs a single dose followed by as needed dosing in adult patients with hematologic malignancies at risk for developing tumor lysis syndrome Blood 114 (22) :48, 2009

Horning, S., Fanale M., deVos, S., Borchmann, P., Illidge, T., Engert, A., Arai, S., Younes, A

Defining a population of Hodgkin lymphoma patients for novel therapeutics: An international effort 10th International Conference on Malignant Lymphoma (118) , 2008

Fanale M., Fayad, L.E., Pro, B., Samaniego, F., Zachariah, G., Nunez,C.A., Ji, Y., Younes, A

A phase I evaluation of bortezomib in combination with ICE (BICE) as treatment for relapsed/refractory classical Hodgkin lymphoma 10th International Conference on Malignant Lymphoma (531) , 2008

Fanale, M., Burris, H., Yee, L., Luca, J., Dimick, K., Goldwasser, M., Novotny, W., Bray, G

Final results of a Phase Ib study of recombinant human Apo2L/TRAIL with rituximab in patients with relapsed low-grade NHL 10th International Conference on Malignant Lymphoma (258) , 2008

Samaniego, F., Fanale, M., Pro, B., Hagemeister, F., McLaughlin, P., Romaguera, J., Neelapu, S., Younes, A., Kwak, L

Pentostatin Combined with Cyclophosphamide, and Rituximab (PCR) Achieve High Response Rates in Indolent B Cell Lymphoma 10th International Conference of Malignant Lymphoma (334) , 2008

Samaniego, F., Pro, B., Nunez, R., McLaughlin, P., Fanale, M., Kwak, L., Romaguera, J

High Response Rates for Stage I Indolent B-Cell Lymphoma with Yttrium-90 Ibritumomab Tiuxetan (Zevalin) 10th International Conference Malignant Lymphoma (422) , 2008

Rodriguez, M.A., Fanale, M., Hagemeister, F.B., McLaughlin, P., Pro, B., Romaguera, J., Kwak, L., Fayad, L.E., Durand, J

Activity and toxicity of pegylated liposomal doxorubicin (DRCOP) for patients >60 years old with untreated diffuse large B cell lymphoma (DLBCL) : A phase II study J Clin Oncol 26 (15S/20505) , 2008

Huen, A., DeAngelo, D., Fanale, M., Vadhan-Raj, S

Pharmacokinetic analysis of two dose levels of rasburicase in adult patients with hematologic malignancies at high or potential risk for tumor lysis syndrome J Clin Oncol 26 (15S/14545) , 2008

Fanale, M.A., Fayad, L., Pro, B., Samaniego, F., Zachariah, G., Nunez, C.A., Ji, Y., Younes

A phase I study of bortezomib in combination with ICE (BICE) in patients with relapsed/refractory classical Hodgkin lymphoma Blood (3048) , 2008

Samaniego, F., Fanale, M., Pro, B., Hagemeister, F.B., McLaughlin, P., Romaguera, J., Neelapu, S., Rodriguez, M.A., Fayad, L., Younes, A., Kwak, L

Pentostatin, Cyclophosphamide, and Rituximab (PCR) Achieve High Response Rates in Indolent B Cell Lymphoma without Prolonged Myelosuppression Blood (835) , 2008

Yee L., Fanale M., Dimick K., Calvert S., Robins C., Ing J., Ling J., Novotny W., Ashkenazi A., Burris III H

A Phase IB safety and pharmacokinectic (PK) study of recombinant human Apo2L/TRAIL in combination with rituximab in patients with low-grade non-Hodgkin lymphoma J Clin Oncol 25 (2078) , 2007

Younes A, Fanale M., Pro B., McLaughlin P., Neelapu S., Fayad L.,

A phase II study of a novel oral isotype-selective histone deacetylase (HDAC) inhibitor in patients with relapsed or refractory Hodgkin lymphoma. J Clin Oncol 25 (8000) , 2007

Gilliam M., Wedgwood A., Fanale M

Effectiveness of lamivudine in the prevention of hepatitis B reactivation in patients receiving rituximab Pan Pacific Lymphoma Conference, 2007

Fanale M., Fayad, L.E., Romaguera J.E., McLaughlin P., Hagemeister

Experience with R-CHOP in patients with lymphocyte predominant Hodgkin lymphoma (LPHL) 7th International Symposium on Hodgkin Lymphoma 92 (55) :077, 2007

Gilliam M., Fanale M., Patterson C

Effectiveness of gonadotropin-releasing hormone agonists in prevention of ovarian failure in Hodgkin lymphoma: Update on current practice and review of literature 7th International Symposium on Hodgkin Lymphoma 95 (55) :056, 2007

Samaniego F., Fanale M., Pro B. Hagemeister F., McLaughlin P., Romaguera J., Neelapu F., Rodriguez A., Fayad L., Younes A., Beasley G., Kwak L

A Phase II trial of pentostatin combined with cyclophosphamide, and rituximab (PCR) for indolent B-cell lymphoma, American Society of Hematology Blood 110 (11) , 2007

Rodriguez M.A., Fanale M., Hagemeister F., McLaughlin P., Pro B., Romaguera J., Kwak L., Fayad L., Huang X., Durand J.B

Phase II study of RCHOP with pegylated liposomal doxorubicin (DRCOP) for patients > 60 years old with untreated diffuse large B cell lymphoma (DLBCL) Blood 110 (4468) , 2007

Fanale M., Fayad L., Pro B., Samaniego F., Zachariah G., Ji Y., Younes A.

Safety and efficacy of bortezomib plus ICE (BICE) for the treatment of relapsed/refractory classical Hodgkin Lymphoma Blood 110 (4506) , 2007

Younes A., Pro, B., Fanale M., McLaughlin P., Neelapu S., Fayad L., Wedgwood A., Buglio D., Patterson T., Dubay M., Zuomei L., Martell R., Ward M., Bociek R

Isotype-selective HDAC inhibitor MGCD0103 decreases Blood 110 (2566) , 2007

Younes A., Fayad L., Goy A., McLaughlin P, Pro B., Romaguera J, Hagemeister F., Rodriguez M.A., Samaniego F., Kwak L., Neelapu S., Medeiros L.J., Wedgwood A., Fanale M

Results of Rituximab Plus ABVD in 65 Newly Diagnosed Patients with Classical Hodgkin Lymphoma: Improvement of Event Free Survival (EFS) in All International Prognostic Score (IPS) Groups Blood 108 (2742) , 2006

Samaniego F, Fayad L. E. , Pro M., McLaughlin P., Rodriguez M.A., Hagemeister F.B., Fanale M., Neelapu S., Younes A., Kwak L.W

Pentostatin combined with cyclophosphamide, and rituximab induces high response rates in patients with untreated indolent B-cell lymphoma Blood 108 (4722) , 2006

Fanale M., Vorburger S., Liu Y., McKenzie T., Swisher S., Hunt K

AdhTERT-E2F-1 can induce selective apoptosis of breast cancer cells through multiple mechanisms American Association of Cancer Research 46 (2834) , 2005

Fanale M., Liu Y., McKenzie T., Fokt I., Priebe W., Hunt K

Investigation of whether expression of bcl-2 influences the apoptotic response of doxorubicin-resistant breast cancer cells to a novel anthracycline J Clin Oncol 24 (2082) , 2005

McKenzie T.S., Lui Y., Keyomarsi K., Holzen U.V., Suh, Y., Fanale M., Swisher S., Chada S., and Hunt K

Associated gene-7 (Ad-mda7) regulated the Wnt signaling pathway in breast cancer cells American Association of Cancer Research:871, 2005

McKenzie T., Liu Y., Fanale M., Swisher S., Chada S., Hunt K

Combination therapy of Ad-mda7 and trastuzumab inhibits tumor growth in nude mice and increase apoptosis in Her-2/neu overexpressing breast cancer cells. American Association of Cancer 45 (5135) , 2004

Liu Y., McKenzie T., Fanale M., Swisher S., Chada S., Hunt K

Increased apoptosis in Her-2/neu overexpressing breast cancer cells by combination of Ad-mda7 and Herceptin American Association of Cancer Research 45 (4402) , 2004

Fanale M., Liu Y., McKenzie T., Fokt I., Priebe W., Hunt K

A novel anthracycline highly apoptotic in breast cancer cells. American American Association of Cancer Research 45 (3843) , 2004

Fanale M., Liu Y., McKenzie T., Vorburger S., Swisher S., Theriault R., Hunt K

Utility of hTERT-driven overexpression of E2F-1 to induce selective apoptosis of human breast cancer cells American Society of Clinical Oncology 23 (3158) , 2004

Fanale M., Liu Y., McKenzie T., Fokt I., Priebe W., and Hunt K

Experimental and molecular therapeutics 35: preclinical models/pharmacology/mechanisms American Association of Cancer Research:887, 2004

McLaughlin, P., Neelapu, S., Fanale, M., Rodriguez, D., Ayala, A., Pro, B., Hagemeister, F. B., Younes, A., Neel, S., Fowler, N., Hess, M., Kwak, L

R-FND Followed by Radioimmunotherapy for High-Risk Follicular Lymphoma Blood (3056) . e-Pub 2008

Fanale MA, Whiting NC, Neylon E, Mellon-Reppen S, Bader B, Exter B, Forero-Torres A

Treatment Strategies to Optimize Outcomes with Brentuximab Vedotin: Management of Common and Rare Toxicities The International Journal of Targeted Therapies in Cancer. e-Pub 2015

Gunther J, Fanale M, Reddy JP, Akhtari M, Smith G, Pinnix C, Milgrom S, Yehia Z, Osborne E, Mawlawi MO, Allen PK, Dabaja BS,

Treatment of Early Stage unfavorable Hodgkin Lymphoma patients: A Comparison of the efficacy and toxicity of 4 versus 6 cycles of ABVD chemotherapy with radiation Int. Journal of Radiation Oncology, Biology, Physics 96 ((1)) :110-8. e-Pub 2016. PMID: 27325479

Fanale MA

Keynote-204: A Randomized Phase 3 Trial of Pembrolizumab versus Brentuximab Vedotin in Relapsed or Refractory Classical Hodgkin Lymphoma University of Nebraska Medical Center. e-Pub 2016

Fanale MA, Kline J, Chen R, Ribrag V, Salles G, Matsumura I, Zhu Y, Ricart AD, Balakumaran A, Zinzani PL

Pembrolizumab versus brentuximab vedotin in relapsed or refractory classical Hodgkin Lymphoma: randomized, phase 3 KEYNOTE-204 study ISHL 10. e-Pub 2016

Chihara D, Westin JR, Oki Y, Ahmed MA, Do B, Fayad LE, Hagemeister FB, Romaguera JE, Fanale MA, Lee HJ, Turturro F, Samaniego F, Neelapu SS, Rodriguez MA, Fowler NH, Wang M, Davis RE, Nastoupil LJ

Management Strategies and outcomes for very elderly patients with Diffuse Large B-cell lymphoma (DLBCL) Cancer 2016. e-Pub 2016. PMID: 27351173
Book Chapters
Savage KJ, Mottok A, Fanale M, Nodular lymphocyte-predominant Hodgkin lymphoma, In: Seminars in Hematology, July 2016, Elsevier, 190-202, 2016
Chihara D, Hagemeister FB, Fanale M, Hodgkin Lymphoma, In: MD Anderson Cancer Center: Medical Oncology, A Comprehensive Review, 3rd, 2015
Eichenauer D, Fanale M, Lymphocyte-Predominant Hodgkin Lymphoma, In: Hodgkin Lymphoma: A Comprehensive Overwrite, First, Springer, 2015
Fanale M, Dabaja B, Popat U, Anderlini P, Younes A, Hodgkin Lymphoma, In: 60 years of Survival Outcomes at the University of Texas MD Anderson Cancer Center, Springer, 2013
Westin J, Hagemeister F, Reed V, Fanale M, Hodgkin Lymphoma, In: MD Anderson Cancer Center: Medical Oncology, A Comprehensive Review, Second, McGraw-Hill, 2011
Fanale M, Buzdar A, Treatment of early-stage, locally advanced, and inflammatory breast cancer, In: MDACC: Medical Oncology, A Comprehensive Review, First, 2007
Fanale M, Younes A, Diagnosis and treatment of lymphocyte predominant Hodgkin lymphoma, In: Rare Hematological Malignancies, Springer, 2007
Letters to the Editor
Connors JM, Ansell SM, Fanale M, Park SI, Younes A, Five-year follow-up of brentuximab vedotin combined with ABVD or AVD for advanced stage classical Hodgkin lymphoma, Blood: 1182, 2017
| | |
| --- | --- |
| Title: | High Impact Clinical Research Support Program (Hi-CRSP) |
| Funding Source: | UT MD Anderson Cancer Center |
| Role: | Principal Investigator |
| | |
| --- | --- |
| Title: | Moon Shot Program, B-Cell Lymphoma |
| Funding Source: | MD Anderson Cancer Center |
| Role: | Co-Investigator |
| | |
| --- | --- |
| Title: | Soluble CD30 As a Predictor of Treatment Response in Hodgkin Lymphoma |
| Funding Source: | Texas Federation of Business and Professional Women |
| Role: | Principal Investigator |