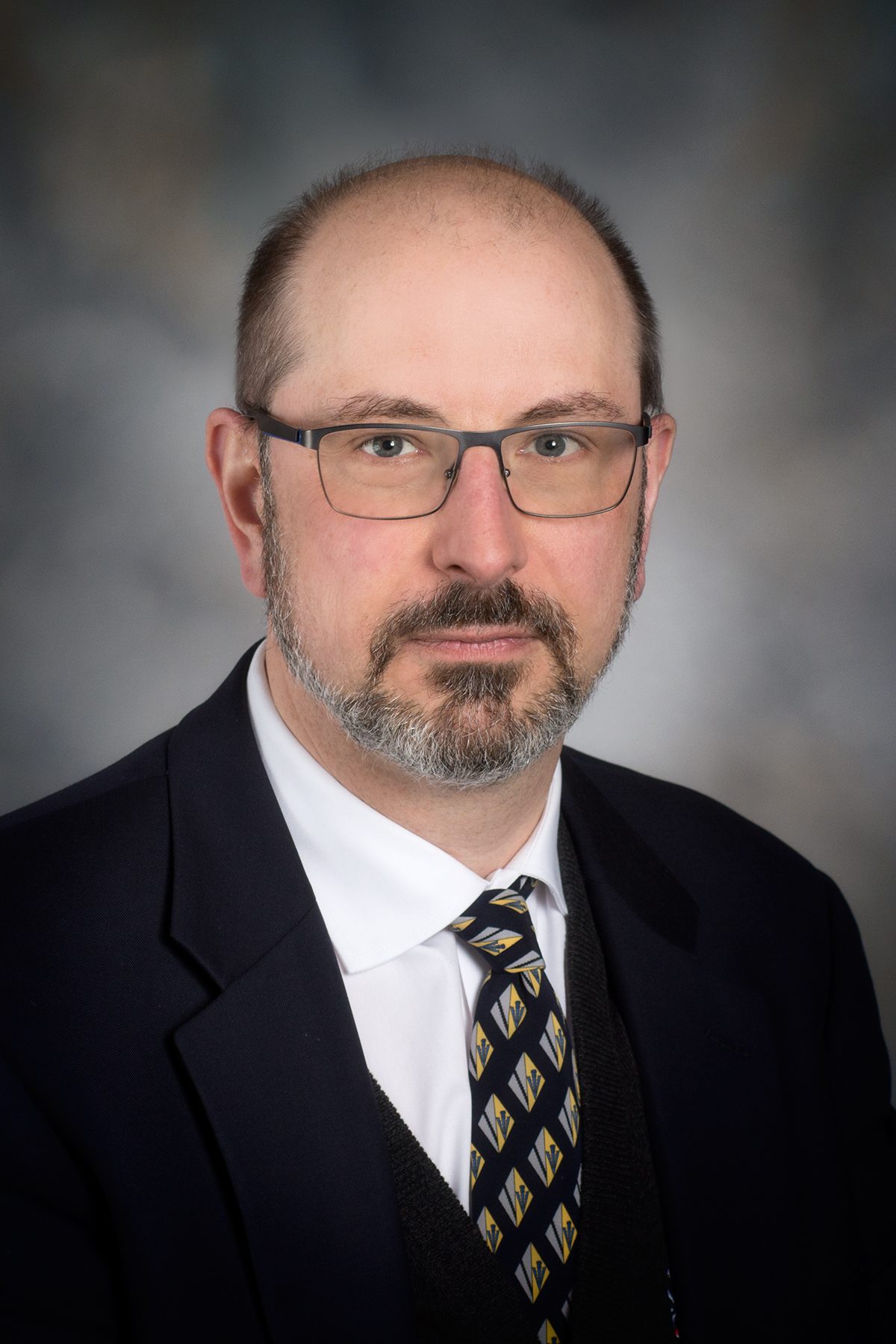 Oliver Bogler, Ph.D.
Department of Academic Affairs, Division of Academic Affairs
About Dr. Bogler
Dr. Bogler studied Natural Sciences at Cambridge University graduating in 1988, and then moved to the laboratory of Dr. Mark Noble, Ludwig Institute for Cancer Research, University College Branch in London, UK for his PhD, which he completed in 1991. Following a post-doc at the Salk Institute in Developmental Neurobiology, he rejoined the Ludwig Institute, working with Dr. Webster Cavenee, Director of the San Diego Branch. His first faculty appointment in 1997, was in the Departments of Anatomy and Neurosurgery at Virginia Commonwealth University in Richmond. In 2000 he moved to the Hermelin Brain Tumor Center, Henry Ford Hospital, Detroit and was promoted to Associate Professor in 2002. In 2005 Dr. Bogler joined the Department of Neurosurgery and the Brain Tumor Center at the UT MD Anderson Cancer Center as Director of Basic Research, and was promoted to Professor in 2009. His research is focused on EGFR signaling in glioma and novel platinum compounds. In July 2010 Dr. Bogler accepted the position of Vice President for Global Academic Programs in MD Anderson's Center for Global Oncology, where he manages academic relationships external to MD Anderson's main campus in Houston. In September 2011 he was appointed Senior Vice President for Academic Affairs and oversees 16 departments that deliver support for the academic and education activities at MD Anderson.
Read More
Primary Appointment
Vice President, Division of Academic Affairs, The University of Texas MD Anderson Cancer Center, Houston, TX
Associate Dean, The University of Texas Graduate School of Biomedical Sciences, Houston, TX
Vice President, Department of Global Academic Programs, The University of Texas MD Anderson Cancer Center, Houston, TX
Professor, Department of Neurosurgery - Research, Division of Surgery, The University of Texas MD Anderson Cancer Center, Houston, TX
Dual/Joint/Adjunct Appointment
Adjunct Professor, Division of Surgery, Baylor College of Medicine, Houston, TX
Adjunct Professor, Department of Neuro-Oncology - Research, Division of Cancer Medicine, The University of Texas MD Anderson Cancer Center, Houston, TX
Degree-Granting Education
| | |
| --- | --- |
| 1991 | Ludwig Institute for Cancer Research, Middlesex Hospital/University College, London, GBR, PHD, Cancer Research |
| 1988 | Sidney Sussex College, University of Cambridge, Cambridge, GBR, BA, 1st Class Honours in Natural Sciences |
Postgraduate Training
| | |
| --- | --- |
| 1994-1997 | Research Fellowship, Brain Tumor Biology, Ludwig Institute for Cancer Research, San Diego, CA |
| 1992-1993 | Research Fellowship, Molecular Neurobiology, Salk Institute for Biological Studies, La Jolla, CA |
Academic Appointments
Chair, Department of Brain Tumor Research Center, Division of Laboratory Research Sub-committee, The University of Texas MD Anderson Cancer Center, Houston, TX, 2005 - 2010
Adjunct Associate Professor, Department of Pathology, Division of School of Medicine, Wayne State University, Detroit, MI, 2004 - 2005
Administrative Appointments/Responsibilities
Associate Professor, Basic Research, Department of Department of Neurosurgery, University of Texas MD Anderson Cancer Center, Houston, TX, 2005 - 2010
Other Appointments/Responsibilities
AACR Career Development and Mentoring Committee, American Association of Cancer Research, Philadelphia, PA, 2008 - Present
Institutional Committee Activities
Member, GSBS Student Affairs Committee, 2009 - 2012
Executive Committee Member, Faculty Senate, 2007 - 2010
| | |
| --- | --- |
| 1997 | Society for Neuro-Oncology Research Excellence Award, American Brain Tumor Association |
American Association for Cancer Research
Member Science Education Committee, 2008 - Present
Society for NeuroOncology
Member, 1997 - Present
Society for NeuroOncology
Chairman of the Communications/Publications, 1997 - 2008
American Association for Cancer Research
Member, 1994 - Present
Peer-Reviewed Articles
Latha K, Li M, Chumbalkar V, Gururaj A, Hwang Y, Dakeng S, Sawaya R, Aldape K, Cavenee WK, Bögler O, Furnari FB

Nuclear EGFRvIII-STAT5b complex contributes to glioblastoma cell survival by direct activation of the Bcl-XL promoter. Int J Cancer 132 (3) :509-20, 2013. e-Pub 2012. PMID: 22729867

Doucette TA, Kong LY, Yang Y, Ferguson SD, Yang J, Wei J, Qiao W, Fuller GN, Bhat KP, Aldape K, Priebe W, Bögler O, Heimberger AB, Rao G

Signal transducer and activator of transcription 3 promotes angiogenesis and drives malignant progression in glioma. Neuro Oncol 14 (9) :1136-45, 2012. e-Pub 2012. PMID: 22753228

Gwak HS, Shingu T, Chumbalkar V, Hwang YH, DeJournett R, Latha K, Koul D, Alfred Yung WK, Powis G, Farrell NP, Bögler O

Combined action of the dinuclear platinum compound BBR3610 with the PI3-K inhibitor PX-866 in glioblastoma Int J Cancer 128 (4) :787-96, 2011. e-Pub 2010. PMID: 20473884

Staquicini FI, Ozawa MG, Moya CA, Driessen WH, Barbu EM, Nishimori H, Soghomonyan S, Flores LG, Liang X, Paolillo V, Alauddin MM, Basilion JP, Furnari FB, Bögler O, Lang FF, Aldape KD, Fuller GN, Hook M, Gelovani JG, Sidman RL, Cavenee WK, Pasqualini R, Arap W

Systemic combinatorial peptide selection yields a non-canonical iron-mimicry mechanism for targeting tumors in a mouse model of human glioblastoma. J Clin Invest 121 (1) :161-73, 2011. e-Pub 2010. PMID: 21183793

Chumbalkar V, Latha K, Hwang Y, Maywald R, Hawley L, Sawaya R, Diao L, Baggerly K, Cavenee WK, Furnari FB, Bögler O

Analysis of Phosphotyrosine Signaling in Glioblastoma Identifies STAT5 as a Novel Downstream Target of ΔEGFR. J Proteome Res 10 (3) :1343-52, 2011. e-Pub 2011. PMID: 21214269

Hwang Y, Chumbalkar V, Latha K, Bögler O

Forced dimerization increases the activity of deltaEGFR/EGFRvIII and enhances its oncogenicity. Mol Cancer Res 9 (9) :1199-208, 2011. e-Pub 2011. PMID: 21775422

Shingu T, Chumbalkar VC, Gwak HS, Fujiwara K, Kondo S, Farrell NP, Bögler O

The polynuclear platinum BBR3610 induces G2/M arrest and autophagy early and apoptosis late in glioma cells Neuro Oncol 12 (12) :1269-77, 2010. e-Pub 2010. PMID: 20713409

Shimokawa N, Haglund K, Holter SM, Grabbe C, Kirkin V, Koibuchi N, Schultz C, Rozman J, Hoeller D, Qiu CH, Londono MB, Ikezawa J, Jedlicka P, Stein B, Schwarzacher SW, Wolfer DP, Ehrhardt N, Heuchel R, Nezis I, Brech A, Schmidt MH, Fuchs H, Gailus-Durner V, Klingenspor M, Bögler O, Wurst W, Deller T, de Angelis MH, Dikic I

CIN85 regulates dopamine receptor endocytosis and governs behaviour in mice. EMBO J 29 (14) :2421-32, 2010. e-Pub 2010. PMID: 20551902

Shingu T, Fujiwara K, Bögler O, Akiyama Y, Moritake K, Shinojima N, Tamada Y, Yokoyama T, Kondo S

Inhibition of autophagy at a late stage enhances imatinib-induced cytotoxicity in human malignant glioma cells. Int J Cancer 124 (5) :1060-71, 2009. PMID: 19048625

The Cancer Genome Atlas (TCGA) Research Network

Comprehensive genomic characterization defines human glioblastoma genes and core pathways Nature 455 (7216) :1061-8, 2008

Dejournett R, Kobayashi R, Pan S, Su C, Etkin LD, Clark RB, Bogler O, Kuang J

Phosphorylation of proline-rich domain of XP95 modulates XP95 interaction with partner proteins J Biochem 401:521-531, 2007. PMID: 16978157

Billecke C, Finniss S, Tahash L, Miller C, Mikkelsen T, Farrell NP, Bogler O,

Polynuclear platinum anticancer drugs are more potent than cisplatin and induce cell cycle arrest in glioma Neuro-Oncology 8:215-226, 2006. PMID: 16723633

Schmidt MH, Dikic I, Bögler O

Src phosphorylation of Alix/AIP1 modulates its interaction with binding partners and antagonizes its activities. J Biol Chem 280 (5) :3414-25, 2005. PMID: 15557335

Schmidt MH, Hoeller D, Yu J, Furnari FB, Cavenee WK, Dikic I, Bogler O

Alix/AIP1 antagonizes epidermal growth factor receptor downregulation by the Cbl-SETA/CIN85 complex. Mol Cell Biol 24 (20) :8981-93, 2004. PMID: 15456872

Peterson EJ, Bögler O, Taylor SM

p53-mediated repression of DNA methyltransferase 1 expression by specific DNA binding. Cancer Res 63 (20) :6579-82, 2003. PMID: 14583449

Schmidt MH, Chen B, Randazzo LM, Bogler O

SETA/CIN85/Ruk and its binding partner AIP1 associate with diverse cytoskeletal elements, including FAKs, and modulate cell adhesion. J Cell Sci 116 (Pt 14) :2845-55, 2003. PMID: 12771190

Schmidt MH, Furnari FB, Cavenee WK, Bögler O

Epidermal growth factor receptor signaling intensity determines intracellular protein interactions, ubiquitination, and internalization. Proc Natl Acad Sci U S A 100 (11) :6505-10, 2003. PMID: 12734385

Bögler O, Furnari FB, Kindler-Roehrborn A, Sykes VW, Yung R, Huang HJ, Cavenee WK

SETA: a novel SH3 domain-containing adapter molecule associated with malignancy in astrocytes. Neuro Oncol 2 (1) :6-15, 2000. PMID: 11302255

Chen B, Borinstein SC, Gillis J, Sykes VW, Bögler O

The glioma-associated protein SETA interacts with AIP1/Alix and ALG-2 and modulates apoptosis in astrocytes. J Biol Chem 275 (25) :19275-81, 2000. PMID: 10858458

Bögler O, Nagane M, Gillis J, Huang HJ, Cavenee WK

Malignant transformation of p53-deficient astrocytes is modulated by environmental cues in vitro. Cell Growth Differ 10 (2) :73-86, 1999. PMID: 10074901

Bögler O, Huang HJ, Cavenee WK

Loss of wild-type p53 bestows a growth advantage on primary cortical astrocytes and facilitates their in vitro transformation. Cancer Res 55 (13) :2746-51, 1995. PMID: 7796398

Bögler O, Noble M

Measurement of time in oligodendrocyte-type-2 astrocyte (O-2A) progenitors is a cellular process distinct from differentiation or division. Dev Biol 162 (2) :525-38, 1994. PMID: 8150211

Bögler O, Wren D, Barnett SC, Land H, Noble M

Cooperation between two growth factors promotes extended self-renewal and inhibits differentiation of oligodendrocyte-type-2 astrocyte (O-2A) progenitor cells. Proc Natl Acad Sci U S A 87 (16) :6368-72, 1990. PMID: 2201028

Gressot LV, Doucette TA, Yang Y, Fuller GN, Heimberger AB, Bögler O, Rao A, Latha K, Rao G

Signal transducer and activator of transcription 5b drives malignant progression in a PDGFB-dependent proneural glioma model by suppressing apoptosis. Int J Cancer 136 (9) :2047-54. PMID: 25302990
| | |
| --- | --- |
| Title: | Polynuclear platinums in targeted and combination glioma therapy |
| Funding Source: | NIH/NCI |
| Role: | Principal Investigator |
| | |
| --- | --- |
| Title: | Cancer Center Support Grant (Core) CURE Supplement |
| Funding Source: | NIH/NCI |
| Role: | Co-Investigator |
| | |
| --- | --- |
| Title: | SPORE in Brain Cancer |
| Funding Source: | NIH/NCI |
| Role: | Co-Leader Project 2 |
| | |
| --- | --- |
| Title: | Investigating the Biological Role of the Glioma Associated Gene SETA |
| Funding Source: | James S. McDonnell Foundation |
| Role: | Principal Investigator |