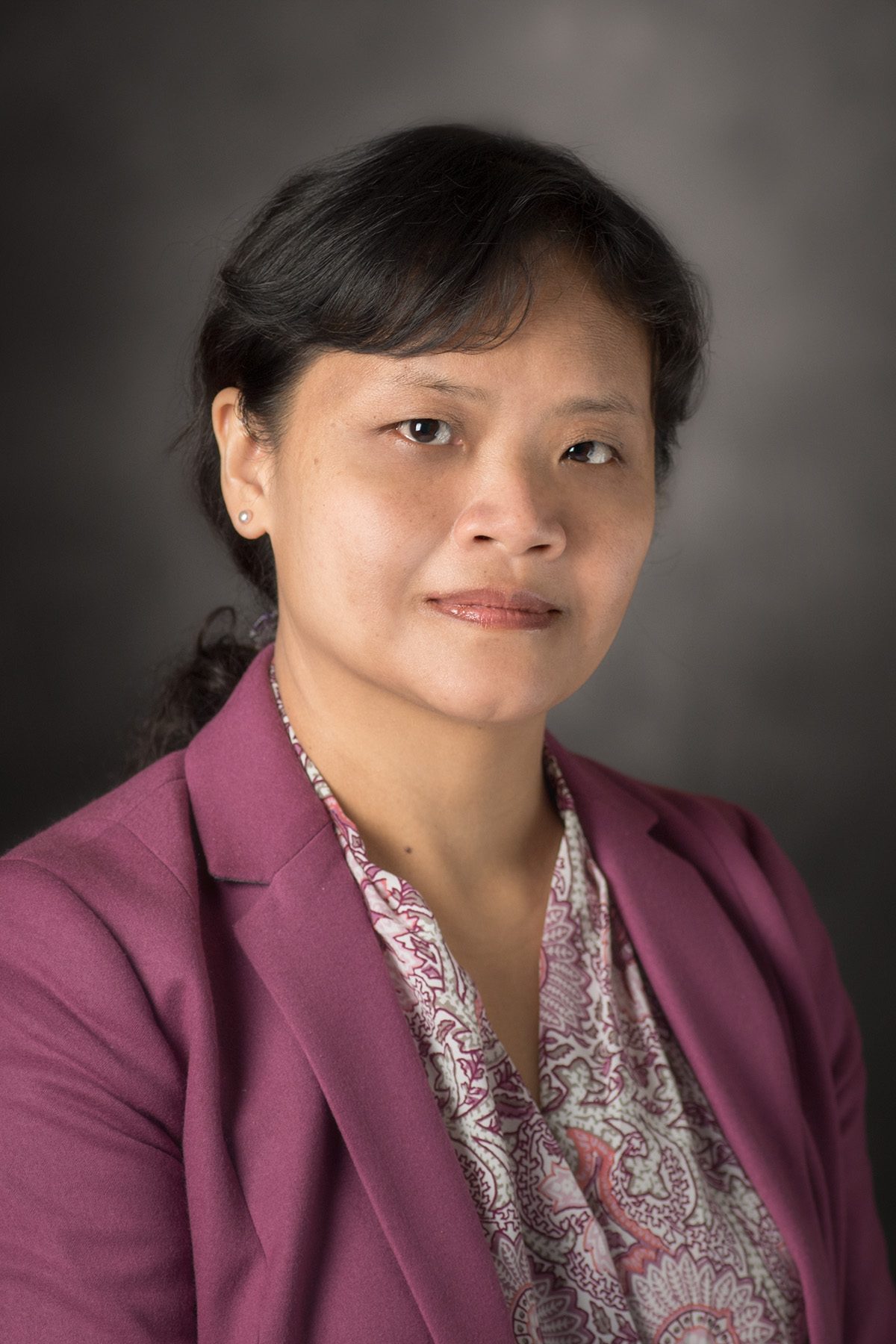 Qiuling Shi, MD, PhD, MSc
Department of Symptom Research, Division of Internal Medicine
About Dr. Shi
Qiuling Shi develops clinically meaningful parameters for patient-reported outcomes (PROs) in measuring cancer treatment-induced symptom burden and its impact on the patient's daily functioning. Her published research has shown that the Brief Pain Inventory (BPI) "pain worst" item is the most sensitive descriptor for cancer pain measurement, and that a 7-day (versus the already-established 24-hour) recall period for the MD Anderson Cancer Inventory (MDASI) is psychometrically valid. She has developed an approach to dichotomize longitudinal PRO-measured symptom data in cancer patients. By providing evidence and methods, this body of work has changed the standards of applying and interpreting PRO-based measures in cancer clinical research and will continue to provide assistance in relevant medical settings well into the future.
Dr. Shi has led several projects on the epidemiological characteristics of symptoms and symptom management in various cancer populations, in survivors, and in the US general public. These studies investigated symptom burden in American cancer survivors through a nation-wide survey, aromatase inhibitor-induced joint pain and other symptoms in breast cancer survivors, the prevalence and management of pain in the general US population, and inflammatory gene polymorphisms as predictors for symptom burden in multiple myeloma survivors. The information on the symptom experience of US cancer survivors and the general population provided by these projects will help to inform decision-making about symptom management for cancer survivor care.
Dr. Shi engages in multiple collaborative studies in which she applies advanced statistical models to evaluate PRO outcomes in clinical trials and to link cancer treatment-related symptom burden with biomarkers and other clinical outcomes. These studies have shown that automated symptom alerts can reduce postoperative symptom severity, that symptom severity is a prognostic factor for overall survival in patients with non-small cell lung cancer, and that circulating cytokine levels predict symptom development induced by aggressive cancer therapy.
Read More
Primary Appointment
Assistant Professor, Department of Symptom Research, Division of Internal Medicine, The University of Texas MD Anderson Cancer Center, Houston, TX
Degree-Granting Education
| | |
| --- | --- |
| 2000 | The Fourth Military Medical University, Xi'an, CHN, PHD, Epidemiology and Biostatistics |
| 1997 | The Fourth Military Medical University, Xi'an, CHN, MS, Epidemiology and Biostatistics |
| 1994 | West China University of Medical Science, Chengdu, CHN, BMed/Medical Diploma, Preventive Medicine |
Postgraduate Training
| | |
| --- | --- |
| 2005-2007 | Hawn Postdoctoral Fellowship, Symptom Research, The University of Texas MD Anderson Cancer Center, Houston, TX |
| 2002-2005 | Research Fellowship, Epidemiology, The University of Texas MD Anderson Cancer Center, Houston, TX |
| 2000-2002 | Research Fellowship, Epidemiology, Natl Inst for Occupational Health & Poison Control, Chinese Cntr for Disease Control and Prevention, Beijing |
Peer-Reviewed Articles
Abstracts
Shi Q, Smith T, Mendoza T, Kaw C, Cleeland CS

. Symptom burden in cancer survivors: a report from the American Cancer Society's studies of cancer survivors. American Society of Clinical Oncology 2009 Annual Meeting, Orlando FL, May 29 - June 2, 2009. J Clin Oncol 27(15 Suppl), 2009.
Book Chapters
Shi Q, Cleeland CS. Genetic approaches to treating and preventing symptoms in patients with cancer. In: Cancer Symptom Science: Measurement, Mechanisms, and Management. Cambridge University Press: Cambridge UK, 192-205, 2011.