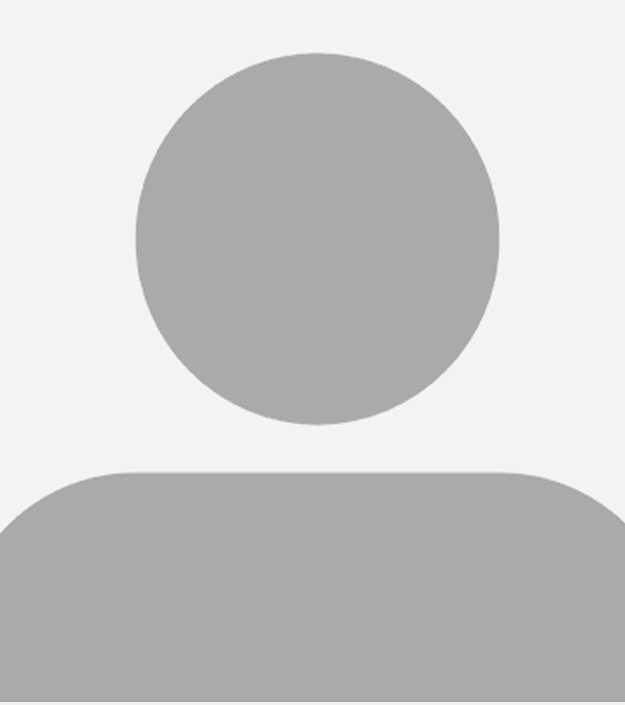 Ramesh Gopal, MD, PhD
Department of Radiation Oncology, Division of Radiation Oncology
About Dr. Gopal
Dr. Ramesh Gopal is in clinical practice in radiation oncology at MD Anderson at Presbyterian Radiation Treatment Center in Albuquerque, NM, where he serve as Medical Director and Physician Site Lead. In this capacity Dr. Gopal coordinates the care of patients between the New Mexico locations, with the Presbyterian Oncology Group physicians and other community physicians. He is happy to be able to bring MD Anderson care and standards to patients in Albuquerque. Outside of work Dr. Gopal enjoys travel, photography and the study of ancient Greek and Roman history.
Read More
Primary Appointment
Associate Professor, Department of Radiation Oncology, Division of Radiation Oncology, The University of Texas MD Anderson Cancer Center, Houston, TX
Degree-Granting Education
| | |
| --- | --- |
| 1997 | Northwestern University, Dept. of Molecular Pharmacology and Biological Chemistry, Chicago, IL, USA, PHD, Integrated Graduate Program in Life Sciences |
| 1992 | Grant Medical College and J.J. Hospital, Bombay, IND, MD, Medicine |
| | |
| --- | --- |
| 2002 | American Board of Radiology |
Institutional Committee Activities
Member, Cancer Committee, Presbyterian Healthcare Services, 2007 - Present
Member, Executive Committee, Radiology Inc, 2005 - 2005
Member, Residency Applicant Review Committee, Dept. of Radiation Oncology, U.T. M.D. Anderson Cancer Center, 2001 - 2002
Peer-Reviewed Articles
Invited Articles
Gopal R. Estimation of the optimal number of radiotherapy fractions for breast cancer: A review of the evidence: Wong K, Delaney GP, Barton MB (Liverpool Hosp, Sydney, Australia; et al) Radiother Oncol. Breast Diseases: A Year Book Quarterly 27(2):155-156, 2016. PMID: 26272649.
Gopal R. The Effect of Adjuvant Trastuzumab on Locoregional Recurrence of Human Epidermal Growth Factor Receptor 2-Positive Breast Cancer Treated with Mastectomy: Lanning RM, Morrow M, Riaz N, et al (Memorial Sloan Kettering Cancer Ctr, New York) Ann Surg Oncol 22:2517-2525, 2015. Breast Diseases: A Year Book Quarterly 27(2):160-161, 2016. PMID: 26272649.
Gopal R. Recent Prediagnostic Aspirin Use, Lymph Node Involvement, and 5-Year Mortality in Women with Stage I–III Breast Cancer: A Nationwide Population-Based Cohort Study. Cancer Res 26(1), 2015.
Gopal R. Radiation-induced Breast Telangiectasias Treated with the Pulsed Dye Laser. J Clin Aesthet Dermatol 26(2):165-166, 2015.
Gopal R. Commentary on: Patient reported outcome measures (PROMs) following forward planned field-in field IMRT: Results from the Cambridge Breast IMRT trial. Radiother Oncol 25(348-9), 2014.
Gopal R. Commentary on: A Potent Steroid Cream is Superior to Emollients in Reducing Acute Radiation Dermatitis in Breast Cancer Patients Treated With Adjuvant Radiotherapy. A Randomised Study of Betamethasone Versus Two Moisturizing Creams. Radiother Oncol 108:287-292, 2014.
Gopal R. Commentary on: Facility Size and Its Influence on the Presentation and Treatment of In Situ Breast Carcinoma in the United States (in Am Surg 78(7): 766-9, 2012). Breast Diseases Quarterly 24(1):32-33, 2013.
Gopal R. Commentary on: Phase 2 Trial of Accelerated, Hypofractionated Whole-Breast Irradiation of 39 Gy in 13 Fractions Followed by a Tumor Bed Boost Sequentially Delivering 9 Gy in 3 Fractions in Early-Stage Breast Cancer. Breast Diseases Quarterly 87(5):1037-42, 2013.
Gopal R. Commentary on: Factors Associated With Optimal Long-Term Cosmetic Results in Patients Treated With Accelerated Partial Breast Irradiation Using Balloon-Based Brachytherapy (in Int J Radiat Oncol Biol Phys 83(2): 512-8, 2012). Breast Diseases Quarterly 23(4), 2012.
Gopal, R. Commentary on: Age, Breast Cancer Subtype Approximation, and Local Recurrence After Breast-Conservating Therapy (in J Clin Oncol 29:3885-3891, 2011). Breast Diseases Quarterly 23(3):290-291, 2012. e-Pub 2012.
Gopal, R. Commentary on: Breast cancer patients receiving postoperative radiotherapy: Distress, depressive symptoms and unmet needs of psychosocial support (in Radiother Oncol 100:299-303, 2011). Breast Diseases Quarterly 23(2):188-189, 2012.
Gopal, R. Commentary on: Comparison of treatment outcome between breast-conservation surgery with radiation and total mastectomy without radiation in patients with one to three positive axillary lymph nodes (in Int J Radiat Oncol Biol Phys 80:1446-1452, 2011). Breast Diseases Quarterly 23(1):99-100, 2012.
Garg AK, Gopal, R. Commentary on: Initial surgical experience evaluating early tolerance and toxicities in patients undergoing accelerated partical breast irradiation using the Contura multi lumen balloon breast brachytherapy catheter (in Am Surg 75:1042-1049). Breast Diseases Quarterly 21(2):175-176, 2010.
Gopal, R. Pulmonary toxicity associated with the treatment of non-small cell lung cancer and the effects of cytoprotective strategies. Semin Oncol 32(2 Suppl 3):S55-59, 2005.
Gopal, R. Non-Small Cell Lung Cancer: The Role of Cytoprotection in Treating Therapy-Related Toxicity. J Support Oncol 2:13-17, 2004.
Other Articles
Gopal, R

Radiation Therapy After Radical Prostatectomy. Lifeline, Quarterly Newsletter of the Prostate Cancer Support Association of New Mexico 20(4):8-9, 2013.