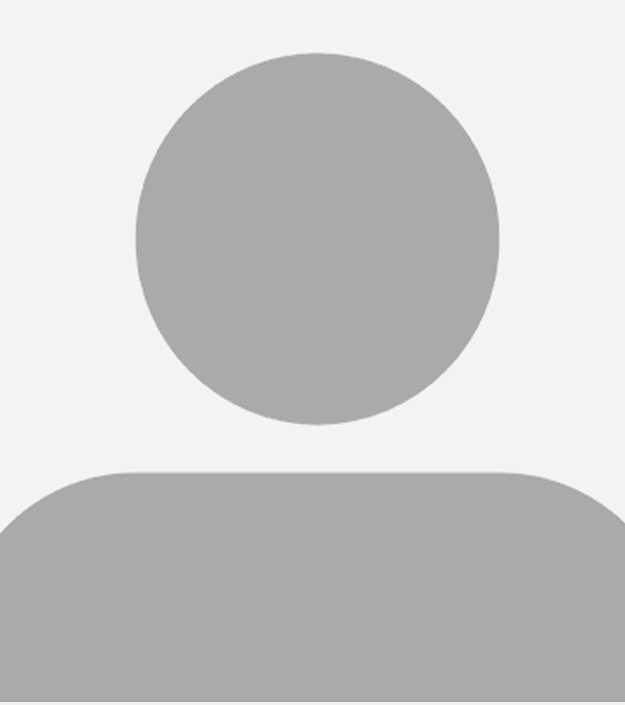 Trainer Account, MD
Unknown, Unknown
About Dr. Account
A biostatement example for printing.
Read More
Primary Appointment
Deputy Department Chair, Division of Cancer Medicine, The University of Texas MD Anderson Cancer Center, Houston
Associate Professor, The University of Texas MD Anderson Cancer Center, Houston, TX
Degree-Granting Education
| | |
| --- | --- |
| 1991 | University of Texas, Austin, TX, USA, PHD, The biological pathways associated with m-phase induction |
| 1985 | University of Texas MD Anderson, Houston, TX, USA, DO, Medicine |
Academic Appointments
Associate Professor, Department of FIS Test Department, Division of Cancer Medicine, The University of Texas MD Anderson Cancer Center, Houston, TX, 2007 - Present
Peer-Reviewed Articles
Mbofung RM, McKenzie JA, Malu S, Zhang M, Peng W, Liu C, Kuiatse I, Tieu T, Williams L, Devi S, Ashkin E, Xu C, Huang L, Zhang M, Talukder AH, Tripathi SC, Khong H, Satani N, Muller FL, Roszik J, Heffernan T, Allison JP, Lizee G, Hanash SM, Proia D, Amaria R, Davis RE, Hwu P

. HSP90 inhibition enhances cancer immunotherapy by upregulating interferon response genes. Nat Commun 8(1):451, 2017. e-Pub 2017. PMID: 28878208.

Cardó-Vila M, Marchiò S, Sato M, Staquicini FI, Smith TL, Bronk JK, Yin G, Zurita AJ, Sun M, Behrens C, Sidman RL, Lee JJ, Hong WK, Wistuba II, Arap W, Pasqualini R

. Interleukin-11 Receptor Is a Candidate Target for Ligand-Directed Therapy in Lung Cancer: Analysis of Clinical Samples and BMTP-11 Preclinical Activity. Am J Pathol 186(8):2162-70, 2016. e-Pub 2016. PMID: 27317903.

Kim JS, Kim ES, Liu D, Lee JJ, Solis L, Behrens C, Lippman SM, Hong WK, Wistuba II, Lee HY

. Prognostic impact of insulin receptor expression on survival in patients with nonsmall cell lung cancer. Cancer 118(9):2454-65, 2012. e-Pub 2011. PMID: 21952750.

Eghtedar A, Verstovsek S, Estrov Z, Burger J, Cortes J, Bivins C, Faderl S, Ferrajoli A, Borthakur G, George S, Scherle PA, Newton RC, Kantarjian HM, Ravandi F

. Phase 2 study of the JAK kinase inhibitor ruxolitinib in patients with refractory leukemias, including postmyeloproliferative neoplasm acute myeloid leukemia. Blood 119(20):4614-8, 2012. e-Pub 2012. PMID: 22422826.

Gold KA, Kim ES, Lee JJ, Wistuba II, Farhangfar CJ, Hong WK

. The BATTLE to personalize lung cancer prevention through reverse migration. Cancer Prev Res (Phila) 4(7):962-72, 2011. PMID: 21733820.

Saintigny P, El-Naggar AK, Papadimitrakopoulou V, Ren H, Fan YH, Feng L, Lee JJ, Kim ES, Hong WK, Lippman SM, Mao L

. DeltaNp63 overexpression, alone and in combination with other biomarkers, predicts the development of oral cancer in patients with leukoplakia. Clin Cancer Res 15(19):6284-91, 2009. e-Pub 2009. PMID: 19773378.

Papadimitrakopoulou V, Izzo JG, Liu DD, Myers J, Ceron TL, Lewin J, William WN, Atwell A, Lee JJ, Gillenwater A, El-Naggar A, Wu X, Lippman SM, Hittelman WN, Hong WK

. Cyclin D1 and cancer development in laryngeal premalignancy patients. Cancer Prev Res (Phila Pa) 2(1):14-21, 2009. PMID: 19139013.

Kim WY, Chang DJ, Hennessy B, Kang HJ, Yoo J, Han SH, Kim YS, Park HJ, Seo SY, Geo SY, Mills G, Kim KW, Hong WK, Suh YG, Lee HY

. A novel derivative of the natural agent deguelin for cancer chemoprevention and therapy. Cancer Prev Res (Phila) 1(7):577-87, 2008. PMID: 19139008.

Etzel CJ, Kachroo S, Liu M, D'Amelio A, Dong Q, Cote ML, Wenzlaff AS, Hong WK, Greisinger AJ, Schwartz AG, Spitz MR

. Development and validation of a lung cancer risk prediction model for African-Americans. Cancer Prev Res (Phila) 1(4):255-65, 2008. PMID: 19138969.

Oh SH, Woo JK, Jin Q, Kang HJ, Jeong JW, Kim KW, Hong WK, Lee HY

. Identification of novel antiangiogenic anticancer activities of deguelin targeting hypoxia-inducible factor-1 alpha. Int J Cancer 122(1):5-14, 2008. PMID: 17764071.

Konoplev S, Jorgensen JL, Thomas DA, Lin E, Burger J, Kantarjian HM, Andreeff M, Medeiros LJ, Konopleva M

. Phosphorylated CXCR4 is associated with poor survival in adults with B-acute lymphoblastic leukemia. Cancer.
Abstracts
faculty, co-author

. Abstract one, 2016.
| | |
| --- | --- |
| Title: | Granting writing and training |
| Funding Source: | NIH/NCI |
| Role: | Principal Investigator |
| | |
| --- | --- |
| Title: | Training is interesting |
| Funding Source: | MDACC |
| Role: | Co-Investigator |
| | |
| --- | --- |
| Title: | Training is interesting part 2 |
| Funding Source: | MDACC |
| Role: | Co-Investigator |
| | |
| --- | --- |
| Title: | How to name your grant project goals |
| Funding Source: | Private Foundation |
| Role: | Principal Investigator-MDACC |
| | |
| --- | --- |
| Title: | DoCM and FIS together again |
| Funding Source: | NIH/NCI |
| Role: | Co-Principal Investigator |
| | |
| --- | --- |
| Title: | FIS Training |
| Funding Source: | NIH/NCI |
| Role: | Co-Investigator |
| | |
| --- | --- |
| Title: | Training Facilitation |
| Funding Source: | Department of Defense (DOD) |
| Role: | Investigator |