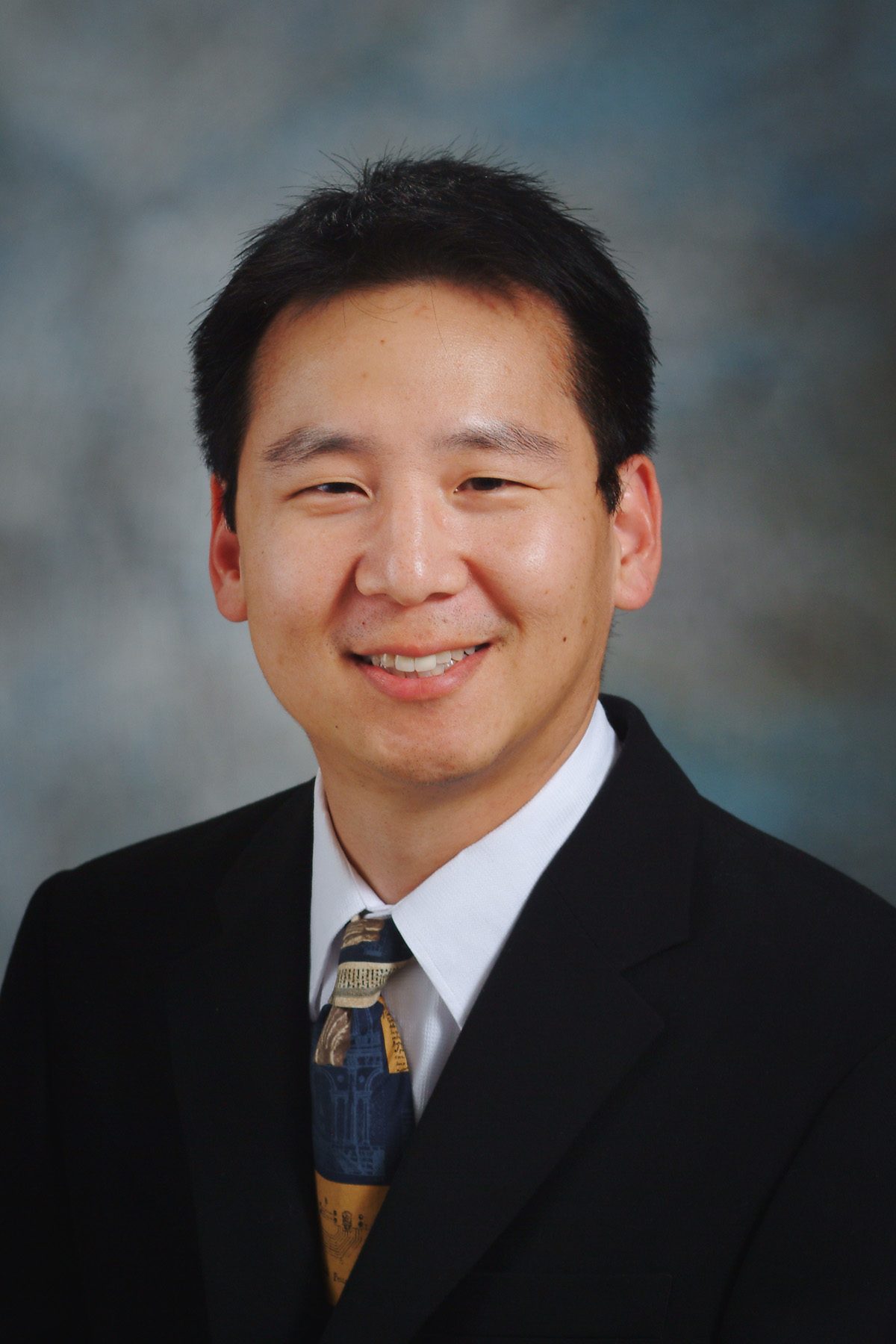 Winston W. Huh
Department of Pediatrics, Division of Pediatrics
Primary Appointment
Assistant Professor, Department of Pediatrics Patient Care, Division of Pediatrics, The University of Texas MD Anderson Cancer Center, Houston, TX
Degree-Granting Education
| | |
| --- | --- |
| 1997 | University of Kentucky School of Medicine, Lexington, KY, USA, MD, Medicine |
| 1991 | Duke University, Durham, NC, USA, BSE, Biomedical Engineering |
Postgraduate Training
| | |
| --- | --- |
| 2001-2004 | Fellow, Pediatric Hematology-Oncology, University of Texas Southwestern Medical Center, Dallas, TX |
| 2000-2001 | Chief Resident, Pediatrics, Children's Medical Center, Dallas, TX |
| 1998-2000 | Resident, Pediatrics, Children's Medical Center, Dallas, TX |
| 1997-1998 | Intern, Pediatrics, Children's Medical Center, Dallas, TX |
| 1991-1993 | Postgraduate coursework in biomedical engineering, University of Kentucky, Lexington, KY |
Academic Appointments
Associate Faculty, Children's Medical Center, Dallas, TX, 2000 - 2005
| | |
| --- | --- |
| 2008 | Faculty Teaching Award from Pediatric Oncology Fellows |
Peer-Reviewed Articles
Huh WW, Anderson JR, Rodeberg D, Teot l, Yock T, Raney RB

. Orbital sarcoma with metastases at diagnosis: a report from the Soft Tissue Sarcoma Committee of the Children's Oncology Group. Pediatr Blood Cancer 54(7):1045-1047, 2010.

Savar A, Treant J, Al-Zubid N, Huh WW, Anderson P, Shinder R, Esmaeli B

. Efficacy of adjuvant and neoadjuvant therapies for adult orbital sarcomas. Ophthal Plast Reconstr Surg 26(3):185-189, 2010.

Robert RS, Ottavian G, Huh WW, Palla S, Jaffe, N

. Psychosocial and functional outcomes in long-term survivors of osteosarcoma: a comparison of limb-salvage surgery versus amputation. Pediatric Blood Cancer 54:990-999, 2010. PMID: 20135700.

Ying AK, Huh W, Bottomley S

. Thyroid cancer in young adults. Semin Oncol 36(3):258-74, 2009.

Ottavian G, Robert RS, Huh WW, Jaffe N

. Functional, psychosocial and professional outcomes in long-term survivors of lower-extremity osteosarcoma: amputation versus limb salvage. Cancer Treatment & Research 152:421-436, 2009.

Anderson P, Kopp L, Anderson N, Cornelius K, Herzog C, Hughes D, Huh W

. Novel bone cancer drugs: investigational agents and control paradigms for primary bone sarcomas (Ewing's sarcoma and osteosarcoma). Informa Healthcare 17(11):1703-1715, 2008.

Raney R, Anderson J, Breneman J, Donaldson S, Huh W

. Results in patients with cranial parameningeal sarcoma and metastases (Stage 4) treated on Intergroup Rhabdomyosarcoma Study Group (IRSG) Protocols II-IV, 1978-1997: Report from the Children's Oncology Group. Pediatric Blood and Cancer 51(1):17-22, 2008.

Mahajan A, Woo S, Kornguth DG, Hughes D, Huh W, Chang EL, Herzog CE, Pelloski CE, Anderson P

. Multimodality treatment of osteosarcoma: Radiation in a high-risk cohort. Pediatric Blood and Cancer 50(5):976-982, 2008.
Invited Articles
Ray A, Huh WW. Current state-of-the-art systemic therapy for pediatric soft-tissue sarcomas. Curr Oncol Reports.
| | |
| --- | --- |
| Title: | Clinical IRG Program, Carotid Artery Disease in Long-Term survivors of Childhood Cancers |
| Funding Source: | Other Sponsor |
| Role: | Principal Investigator |