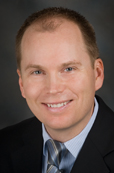 '
David R Grosshans, MD/PhD
Present Title & Affiliation
Primary Appointment
Associate Professor, Department of Radiation Oncology, Division of Radiation Oncology, The University of Texas MD Anderson Cancer Center, Houston, TX
Education & Training
Degree-Granting Education

2004
University of Colorado, Denver, CO, MD, Medicine
2002
University of Colorado, Denver, CO, PHD, Pharmacology
1995
University of Colorado, Boulder, CO, BA, Graduated with Distinction, Molecular, Cellular, & Developmental Biology

Postgraduate Training

7/2005-6/2009

Clinical Residency, Radiation Oncology, The University of Texas MD Anderson Cancer Center, Houston, TX, Dr. Christopher Crane

7/2004-6/2005

Clinical Internship, Medical Internship, Presbyterian Saint Lukes Hospital, Denver, CO, Dr. Grahm
Selected Publications
Peer-Reviewed Original Research Articles

1.
Tucker SL, Liao Z, Dinh J, Bian SX, Mohan R, Martel MK, Grosshans DR. Is there an impact of heart exposure on the incidence of radiation pneumonitis? Analysis of data from a large clinical cohort. Acta Oncol 53(5):590-6, 5/2014. e-Pub 8/30/2013. PMID: 23992110.
2.
Brown AP, Barney CL, Grosshans DR, McAleer MF, de Groot JF, Puduvalli VK, Tucker SL, Crawford CN, Khan M, Khatua S, Gilbert MR, Brown PD, Mahajan A. Proton Beam Craniospinal Irradiation Reduces Acute Toxicity for Adults With Medulloblastoma. Int J Radiat Oncol Biol Phys 86(2):277-84, 6/1/2013. e-Pub 2/20/2013. PMCID: PMC3954470.
3.
Bian SX, McAleer MF, Vats TS, Mahajan A, Grosshans DR. Pilocytic astrocytoma with leptomeningeal dissemination. Childs Nerv Syst 29(3):441-50, 3/2013. e-Pub 12/2012. PMID: 23207974.
4.
Amsbaugh MJ, Grosshans DR, McAleer MF, Zhu R, Wages C, Crawford CN, Palmer M, De Gracia B, Woo S, Mahajan A. Proton Therapy for Spinal Ependymomas: Planning, Acute Toxicities and Preliminary Outcomes. Int J Radiat Oncol Biol Phys 83(5):1419-24, 8/2012. e-Pub 1/2012. PMID: 22245209.
5.
Pinnix CC, Fontanilla HP, Hayes-Jordan A, Subbiah V, Bilton SD, Chang EL, Grosshans DR, McAleer MF, Sulman EP, Woo SY, Anderson P, Green HL, Mahajan A. Whole Abdominopelvic Intensity-Modulated Radiation Therapy for Desmoplastic Small Round Cell Tumor after Surgery. Int J Radiat Oncol Biol Phys 83(1):317-26, 5/1/2012. e-Pub 11/19/2011. PMID: 22104361.
6.
Boehling NS, Grosshans DR, Allen PK, McAleer MF, Burton AW, Azeem S, Rhines LD, Chang EL. Vertebral Compression Fracture Risk After Stereotactic Body Radiotherapy for Spinal Metastases. J Neurosurg Spine 16(4):379-86, 4/2012. e-Pub 1/6/2012. PMID: 22225488.
7.
Boehling NS, Grosshans DR, Bluett JB, Palmer MT, Song X, Amos RA, Sahoo N, Meyer JJ, Mahajan A, Woo SY. Dosimetric Comparison of Three-Dimensional Conformal Proton Radiotherapy, Intensity-Modulated Proton Therapy, and Intensity-Modulated Radiotherapy for Treatment of Pediatric Craniopharyngiomas. Int J Radiat Oncol Biol Phys 82(2):643-52, 2/2012. e-Pub 1/2011. PMID: 21277111.
8.
Grosshans DR, Boehling N, Palmer M, Spicer C, Erice R, Cox JD, Komaki R, Chang J. Improving Cardiac Dosimetry: Alternative Beam Arrangements for IMRT Planning in Patients with Carcinoma of the Distal Esophagus. Practical Radiation Oncology 2(1). e-Pub 1/2012.
9.
Sharp H, Grosshans D, Kadia T, Dabaja BS. Cutaneous graft-versus-host disease after proton-based craniospinal irradiation for recurrent Philadelphia-positive acute lymphoblastic leukaemia. BMJ Case Rep 2012, 2012. e-Pub 7/11/2012. PMID: 22787181.
10.
Wu PH, Coultrap S, Pinnix C, Davies KD, Tailor R, Ang KK, Browning MD, Grosshans DR. Radiation induces acute alterations in neuronal function. PLoS One 7(5):e37677, 2012. e-Pub 5/2012. PMCID: PMC3360766.
11.
Moeller BJ, Chintagumpala M, Philip JJ, Grosshans DR, McAleer MF, Woo SY, Gidley PW, Vats TS, Mahajan A. Low early ototoxicity rates for pediatric medulloblastoma patients treated with proton radiotherapy. Radiat Oncol 2(6):1-7, 2011. e-Pub 6/2011. PMCID: PMC3123575.
12.
Grosshans DR, Meyers CA, Allen PK, Davenport SD, Komaki R. Neurocognitive function in patients with small cell lung cancer : effect of prophylactic cranial irradiation. Cancer 112(3):589-95, 2/2008. PMID: 18098269.
13.
Hellier JL, Grosshans DR, Coultrap SJ, Jones JP, Dobelis P, Browning MD, Staley KJ. NMDA receptor trafficking at recurrent synapses stabilizes the state of the CA3 network. J Neurophysiol 98(5):2818-26, 11/2007. e-Pub 8/29/2007. PMID: 17728388.
14.
Alvestad RM, Grosshans DR, Coultrap SJ, Nakazawa T, Yamamoto T, Browning MD. Tyrosine dephosphorylation and ethanol inhibition of N-Methyl-D-aspartate receptor function. J Biol Chem 278(13):11020-5, 3/28/2003. e-Pub 1/20/2003. PMID: 12536146.
15.
Grosshans DR, Clayton DA, Coultrap SJ, Browning MD. Analysis of glutamate receptor surface expression in acute hippocampal slices. Sci STKE 2002(137):PL8, 6/2002. PMID: 12072555.
16.
Clayton DA, Grosshans DR, Browning MD. Aging and surface expression of hippocampal NMDA receptors. J Biol Chem 277(17):14367-9, 4/26/2002. e-Pub 3/12/2002. PMID: 11891215.
17.
Grosshans DR, Clayton DA, Coultrap SJ, Browning MD. LTP leads to rapid surface expression of NMDA but not AMPA receptors in adult rat CA1. Nat Neurosci 5(1):27-33, 1/2002. PMID: 11740502.
18.
Grosshans DR, Browning MD. Protein kinase C activation induces tyrosine phosphorylation of the NR2A and NR2B subunits of the NMDA receptor. J Neurochem 76(3):737-44, 2/2001. PMID: 11158244.
19.
Oh JJ, Grosshans DR, Wong SG, Slamon DJ. Identification of differentially expressed genes associated with HER-2/neu overexpression in human breast cancer cells. Nucleic Acids Res 27(20):4008-17, 10/15/1999. PMCID: PMC148668.
20.
Péterfy M, Gyuris T, Grosshans D, Cuaresma CC, Takács L. Cloning and characterization of cDNAs and the gene encoding the mouse platelet-activating factor acetylhydrolase Ib alpha subunit/lissencephaly-1 protein. Genomics 47(2):200-6, 1/15/1998. PMID: 9479492.
21.
Chang M, McNinch J, Elias C, Manthey CL, Grosshans D, Meng T, Boone T, Andrew DP. Molecular cloning and functional characterization of a novel CC chemokine, stimulated T cell chemotactic protein (STCP-1) that specifically acts on activated T lymphocytes. J Biol Chem 272(40):25229-37, 10/1997. PMID: 9312138.
22.
Wilson CA, Payton MN, Elliott GS, Buaas FW, Cajulis EE, Grosshans D, Ramos L, Reese DM, Slamon DJ, Calzone FJ. Differential subcellular localization, expression and biological toxicity of BRCA1 and the splice variant BRCA1-delta11b. Oncogene 14(1):1-16, 1/9/1997. PMID: 9010228.

Invited Articles

1.
Dinh J, Mahajan A, Palmer M, Grosshans D. Particle therapy for central nervous system tumors in pediatric and adult patients. Translational Cancer Research 1(3). e-Pub 10/2012.
2.
Grosshans, D.R. Radiation Therapy for Childhood Cancers. Pediatrics for Parents 27(3):24-25, 3/2011.