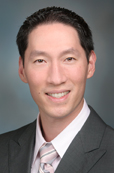 '
Edward I Chang, MD
Present Title & Affiliation
Primary Appointment
Assistant Professor, Department of Plastic Surgery, Division of Surgery, The University of Texas MD Anderson Cancer Center, Houston, TX
Education & Training
Degree-Granting Education

2003
New York University School of Medicine, New York, NY, MD, Medicine
1999
University of Pennsylvania, Philadelphia, PA, BA, Summa Cum Laude, Biology, Minor Chemistry and Anthropology

Postgraduate Training

7/2010-6/2011

Clinical Fellowship, Microvascular Reconstructive Surgery Fellowship, The University of Texas MD Anderson Cancer Center, Houston, TX, Charles E. Butler, MD, FACS

7/2008-6/2010

Clinical Residency, Plastic Surgery, University of California, San Francisco, San Francisco, CA

6/2006-6/2008

Research Fellowship, Plastic Surgery, Stanford University, Palo Alto, CA

6/2004-6/2006

Clinical Residency, General Surgery, University of California, San Francisco, San Francisco, CA

6/2003-6/2004

Clinical Internship, General Surgery, University of California, San Francisco, San Francisco, CA
Experience/Service
Other Appointments/Responsibilities
Clinical Specialist, The University of Texas MD Anderson Cancer Center, Houston, TX, 7/2010-6/2011
Institutional Committee Activities
Member, Travel Advisory Committee Task Force, 12/2013-present
Honors and Awards
2011

Best Resident/Fellow Paper Award,

Chang Gund Mayo Clinic Symposium in Reconstructive Surgery

2010

Best Microsurgical Paper,

Senior Residents Conference

2008

Young Investigator Award,

Wound Healing Society

2007

Gingrass Award Recipient,

Plastic Surgery Research Council

2003

Abraham Ellis Clinical Research Grant,

Abraham Ellis Clinical Research

2003

ACP ASIM Regional Clinical Research Abstract and Poster First Place,

ACP ASIM

2003

Founder NYU Chapter Operation Smile,

Operation Smile

2003

Inductee to Delta Chapter of Alpha Omega Alpha Honor Society,

Alpha Omega Alpha Honor Society

2003

Julius R. Krevans Surgery Intern of the Year Award,

University of California, San Francisco

2003

Milton B. Rosenbluth Foundation Clinical Research Grant,

Milton B. Rosenbluth Foundation

2002-2003

J.T. Tai Foundation Scholarship,

J. T. Tai Foundation

2002-2003

NYU School of Medicine Honors Program,

New York University School of Medicine

2002

ACP ASIM Regional Clinical Research Abstract and Poster Winner,

ACP ASIM

2001

Medicine Clerkship Essay Award,

New York University School of Medicine

1999

Phi Beta Kappa Honor Society,

University of Pennsylvania

1998

Golden Key National Honor Society,

University of Pennsylvania

1995-1999

Dean's List,

University of Pennsylvania
Professional Memberships
American College of Surgeons
Resident Member, 2003-present
American Society of Maxillofacial Surgeons
Resident Member, 2008-present
American Society of Plastic Surgeons
Resident Member, 2008-present
American Society of Reconstructive Microsurgery
Active Member, 2014-present
Member Elect, 2008-2014
Houston Society of Plastic Surgeons, Houston, TX
Member, 7/2014-present
Plastic Surgery Research Council
Resident Member, 2009-present
Selected Publications
Peer-Reviewed Original Research Articles

1.
Chang EI, Chang EI, Ito R, Zhang H, Nguyen AT, Skoracki RJ, Hanasono MM, Crosby MA, Ueno NT, Hunt KK. Challenging a Traditional Paradigm: 12-year Experience with Autologous Free Flap Breast Reconstruction for Inflammatory Breast Cancer. Plast and Reconstr Surg. In Press.
2.
Chang EI, Galvez MG, Glotzbach J, Hamou CD, El-ftesi S, Sommer KM, Abilex OJ, Rajadas J. Longaker MT, Fuller GG, Gurtner GC. Novel engineered thermoreversible nanoparticle poloxamer gel for vascular anastomosis. Nature Med. In Press.
3.
Chang EI, Fearmonti RM, Chang DW. Cephalic Vein Transposition versus Vein Grafts for Venous Outflow in Free-flap Breast Reconstruction. Plast Reconstr Surg GO 2(5):e141-e157, 5/2014.
4.
Chang EI, Selber JC, Chang EI, Nosrati N, Zhang H, Robb GL, Chang DW. Choosing the Optimal Timing for Contralateral Symmetry Procedures Following Unilateral Free Flap Breast Reconstruction. Ann Plast Surg. e-Pub 6/2013.
5.
Selber JC, Garvey PB, Chang EI, Clemens MW, Zhang H, Hanasono MM. A Prospective Study of Transit Time Flow Volume (TTFV) Measurement for Intraoperative Evaluation and Optimization of Free Flaps. Plast Reconstr Surg 131(2):270-281, 2/2013.
6.
Chang EI, Clemens MW, Skoracki RJ, Hanasono MM. Cephalometric analysis of the craniofacial skeleton and fibula for composite microsurgical head and neck reconstruction. Head and Neck 34(11):1607-1614, 11/2012.
7.
Garvey PB, Chang EI, Selber JC, Skoracki RJ, Madewell JE, Lui J, Yu P, Hanasono, MM. A Prospective Study of Preoperative Computed Tomographic Angiographic Mapping of Free Fibula Osteocutaneous Flaps for Head and Neck Reconstruction. Plast Reconstr Surg 130(4):541e-549e, 10/2012.
8.
Selber JC, Chang EI, Liu J, Suami H, Adelman DM, Garvey P, Hanasono MM, Butler CE. Tracking the Learning Curve in Microsurgical Skill Acquisition. Plast Reconstr Surg 130(4):550e-557e, 10/2012.
9.
Chang EI, Peled AW, Lin C, Foster RD, Zeidler KR, Ewing CA, Alvarado M, Hwang ES, Esserman LJ. Evaluating the feasibility of extended partial mastectomy and immediate reduction mammoplasty reconstruction in large breasted patients as an alternative to mastectomy. Ann Surg 255(6):1151-1157, 6/2012.
10.
Chang EI, Clemens MW, Garvey PB, Skoracki RJ, Hanasono MM. Cephalometric Analysis for Microvascular Head and Neck Reconstruction. Head & Neck. e-Pub 1/2012.
11.
Clemens MW, Chang EI, Oates SD, Lewis V, Chang DW. Composite extremity and trunk reconstruction with vascularized fibula flap in post-oncologic bone defects: A 10 year experience. Plast Reconst Surg 129(1):170-178, 1/2012.
12.
Yu P, Chang EI, Selber JC, Hanasono, MM. Perforator patterns of the ulnar artery perforator flap. Plast Reconstr Surg 129(1):213-220, 1/2012.
13.
Chang EI, Carlson GA, Vose JG, Huang EJ, Yang GP. Comparative healing of rat fascia following incision with three surgical instruments. J Surg Res 167(1):e47-54, 5/1/2011. e-Pub 1/22/2011. PMID: 21324486.
14.
Chang EI, Leon P, Hoffman WY, Schmidt BL. Quality of life for patients requiring surgical resection and reconstruction for mandibular osteoradionecrosis: 10 year experience at the University of California San Francisco. Head Neck. e-Pub 5/16/2011. PMID: 21584893.
15.
Yu P, Chang EI, Hanasono MM. Design of Reliable Skin Paddle for Fibula Osteocutaneous Flap: Perforator Anatomy Revisited. Plast Reconstr Surg. e-Pub 4/15/2011. PMID: 21502907.
16.
Chang EI, Galvez MG, Padilla BE, Freise CE, Foster RD, Hoffman WY. Ten-year retrospective analysis of incisional herniorrhaphy following renal transplantation. Arch Surg 146(1):21-5, 1/2011. PMID: 21242441.
17.
Gruber RP, Chang EI, Buchanan E. Suture techniques in rhinoplasty. Clin Plast Surg 37(2):231-243, 4/2010.
18.
Thangarajah H, Vial IN, Grogan RH, Yao D, Shi Y, Januszyk M, Galiano RD, Chang EI, Galvez MG, Glotzbach JP, Wong VW, Brownlee M, Gurtner GC. HIF-1alpha dysfunction in diabetes. Cell Cycle 9(1):75-9, 1/1/2010. PMID: 20016290.
19.
Loh SA, Carlson GA, Chang EI, Huang E, Palanker D, Gurtner GC. Comparative healing of surgical incisions created by the PEAK PlasmaBlade, conventional electrosurgery, and a scalpel. Plast Reconstr Surg 124(6):1849-59, 12/2009. PMID: 19952641.
20.
Thangarajah H, Yao D, Chang EI, Shi Y, Jazayeri L, Vial IN, Galiano RD, Du XL, Grogan R, Galvez MG, Januszyk M, Brownlee M, Gurtner GC. The molecular basis for impaired hypoxia-induced VEGF expression in diabetic tissues. Proc Natl Acad Sci U S A 106(32):13505-10, 8/11/2009. e-Pub 7/28/2009. PMCID: PMC2726398.
21.
Hopper RA, VerHalen JP, Tepper O, Mehrara BJ, Detch R, Chang EI, Baharestani S, Simon BJ, Gurtner GC. Osteoblasts stimulated with pulsed electromagnetic fields increase HUVEC proliferation via a VEGF-A independent mechanism. Bioelectromagnetics 30(3):189-97, 4/2009. PMID: 19194859.
22.
Chang EI, Bonillas RG, El-ftesi S, Chang EI, Ceradini DJ, Vial IN, Chan DA, Michaels J, Gurtner GC. Tissue engineering using autologous microcirculatory beds as vascularized bioscaffolds. FASEB J 23(3):906-15, 3/2009. e-Pub 11/10/2008. PMCID: PMC2653982.
23.
El-Ftesi S, Chang EI, Longaker MT, Gurtner GC. Aging and diabetes impair the neovascular potential of adipose-derived stromal cells. Plast Reconstr Surg 123(2):475-85, 2/2009. PMCID: PMC2878769.
24.
Loh SA, Chang EI, Galvez MG, Thangarajah H, El-ftesi S, Vial IN, Lin DA, Gurtner GC. SDF-1 alpha expression during wound healing in the aged is HIF dependent. Plast Reconstr Surg 123(2 Suppl):65S-75S, 2/2009. PMID: 19182665.
25.
Thangarajah H, Vial IN, Chang E, El-Ftesi S, Januszyk M, Chang EI, Paterno J, Neofytou E, Longaker MT, Gurtner GC. IFATS collection: Adipose stromal cells adopt a proangiogenic phenotype under the influence of hypoxia. Stem Cells 27(1):266-74, 1/2009. PMID: 18974212.
26.
Callaghan MJ, Chang EI, Seiser N, Aarabi S, Ghali S, Kinnucan ER, Simon BJ, Gurtner GC. Pulsed electromagnetic fields accelerate normal and diabetic wound healing by increasing endogenous FGF-2 release. Plast Reconstr Surg 121(1):130-41, 1/2008. PMID: 18176216.
27.
Chang EI, Loh SA, Ceradini DJ, Chang EI, Lin SE, Bastidas N, Aarabi S, Chan DA, Freedman ML, Giaccia AJ, Gurtner GC. Age decreases endothelial progenitor cell recruitment through decreases in hypoxia-inducible factor 1alpha stabilization during ischemia. Circulation 116(24):2818-29, 12/11/2007. e-Pub 11/26/2007. PMID: 18040029.
28.
Aarabi S, Bhatt KA, Shi Y, Paterno J, Chang EI, Loh SA, Holmes JW, Longaker MT, Yee H, Gurtner GC. Mechanical load initiates hypertrophic scar formation through decreased cellular apoptosis. FASEB J 21(12):3250-61, 10/2007. e-Pub 5/15/2007. PMID: 17504973.
29.
Chang EI, Foster RD, Hansen SL, Jazayeri L, Patti MG. Autologous tissue reconstruction of ventral hernias in morbidly obese patients. Arch Surg 142(8):746-9; discussion 749-51, 8/2007. PMID: 17709728.
30.
Singh SP, Chang EI, Gossain AK, Mehara BJ, Galiano RD, Jensen J, Longaker MT, Gurtner GC, Saadeh PB. Cyclic mechanical strain increases production of regulators of bone healing in cultured murine osteoblasts. J Am Coll Surg 204(3):426-34, 3/2007. e-Pub 1/30/2007. PMID: 17324777.
31.
Cetrulo CL, Knox KR, Brown DJ, Ashinoff RL, Dobryansky M, Ceradini DJ, Capla JM, Chang EI, Bhatt KA, McCarthy JG, Gurtner GC. Stem cells and distraction osteogenesis: endothelial progenitor cells home to the ischemic generate in activation and consolidation. Plast Reconstr Surg 116(4):1053-64; discussion 1065-7, 9/15/2005. PMID: 16163094.
32.
Tepper OM, Callaghan MJ, Chang EI, Galiano RD, Bhatt KA, Baharestani S, Gan J, Simon B, Hopper RA, Levine JP, Gurtner GC. Electromagnetic fields increase in vitro and in vivo angiogenesis through endothelial release of FGF-2. FASEB J 18(11):1231-3, 8/2004. e-Pub 6/18/2004. PMID: 15208265.

Book Chapters

1.
Kwan MD, Slater BJ, Chang EI, Longaker MT, Gurtner GC. Tissue Engineering in Plastic Surgery. In: Fundamentals of Tissue Engineering and Regenerative Medicine. In Press.
2.
Chang EI, Mueller JA, Chang DW. In: Free Tissue Transfer Rehabilitation Medicine Quick Reference Cancer. Demos Medical: New York, 2014.
3.
Chang EI, Sacks JM, Kupferman M. Plastic Surgery 3rd. In: Carcinoma of Upper Acrodigestive Tract. Elsevier, 2013.
4.
Chang EI, Skoracki RJ. Silicone Breast Implants: Facts and Controversies. In: Advanced Therapy of Breast Disease, Third. People's Medical Publishing House - USA: Shelton, Connecticut, 2012.
Grant & Contract Support
Title:
Examining role of HIF1a mediated neovascularization in aging
Funding Source:
NIH Supplemental
Role:
Postdoctoral Fellow
Principal Investigator:
Gurtner GC
Duration:
2009 - 2011
Title:
Developing a novel technique for sutureless microvascular anastomosis with thermoreversible gels and adhesives
Funding Source:
Stanford University
Role:
Postdoctoral Fellow
Principal Investigator:
Gurtner GC
Duration:
2006 - 2008
© 2014 The University of Texas MD Anderson Cancer Center