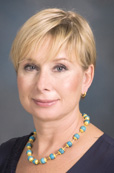 '
Elena Potylchansky
Present Title & Affiliation
Primary Appointment
Associate Professor, Department of Anesthesiology and Perioperative Medicine, The University of Texas MD Anderson Cancer Center, Houston, TX
Education & Training
Degree-Granting Education

1986
First IP Pavlov Medical University, St. Petersburg, Russia, MD, Medicine

Postgraduate Training

1995-1998

Residency, Anesthesiology, Subspecialty Cardiovascular Anesthesiology, Baylor College of Medicine, Houston, TX

1994-1995

Internship, Family Practice, State University of New York at Buffalo, New York, NY

1986-1987

Residency, Obstetrics and Gynecology, St. Petersburg Medical University, St. Petersburg, Russia
Board Certifications
| | |
| --- | --- |
| 10/1999 | Diplomate of American Board of Anesthesiology |
Experience/Service
Academic Appointments
Assistant Professor, Department of Anesthesiology and Perioperative Medicine, Division of Anesthesiology and Critical Care, The University of Texas M. D. Anderson Cancer Center, Houston, TX, 2007-2009
Assistant Professor, Department of Anesthesiology, Baylor College of Medicine, Houston, TX, 2003-2007
Assistant Professor, Department of Anesthesiology and Perioperative Medicine, Division of Anesthesiology and Critical Care, The University of Texas M. D. Anderson Cancer Center, Houston, TX, 1999-2001
Instructor, Department of Anesthesiology and Perioperative Medicine, Division of Anesthesiology and Critical Care, The University of Texas M. D. Anderson Cancer Center, Houston, TX, 1998-1999
Other Appointments/Responsibilities
Faculty Anesthesiologist, Ben Taub General Hospital, Houston, TX, 2005-2007
Faculty Anesthesiologist, Methodist Hospital, Houston, TX, 2003-2005
Staff Anesthesiologist, Southwest Memorial Hermann Hospital, Houston, TX, 2001-2003
Honors and Awards
2006

Golden Apple Award,

Baylor College of Medicine, Ben Taub General Hospital, Division of General Anesthesia and Trauma
Selected Publications
Peer-Reviewed Original Research Articles

1.
Perrier N, Edeiken B, Nunez R, Gayed I, Jiminez C, Busaidy N, Potylchansky E, Kee S, Vu T. A Novel Nomenclature to Classify Parathyroid Adenomas. World Journal of Surgery, 2008.

Manuals, Teaching Aids, Other Teaching Publications

1.
Manual of Acute Postoperative Pain Epidural Orders, Baylor College of Medicine: Houston, TX, 2005.
© 2014 The University of Texas MD Anderson Cancer Center