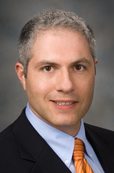 '
Ethan Miller, MD
Present Title & Affiliation
Primary Appointment
Assistant Professor, Department of Gastroenterology, Hepat,& Nutr, Division of Internal Medicine, The University of Texas MD Anderson Cancer Center, Houston, TX
Office Address
The University of Texas MD Anderson Cancer Center
1400 Pressler
Unit Number: 1466
Houston, TX 77030
Phone: 713-794-5073
Fax: 713-745-4907
Email: EMiller1@mdanderson.org
Education & Training
Degree-Granting Education

2004
Baylor College of Medicine, Houston, TX, MD, Medicine
1998
Washington University, St. Louis, MO, MA, Psychology
1993
Washington University, St. Louis, MO, BA, Philosophy

Postgraduate Training

2007-2010

Clinical Fellowship, Gastroenterology, Mayo School of Graduate Medical Education, Scottsdale, AZ

2004-2007

Clinical Residency, Internal Medicine, Baylor College of Medicine, Houston, TX
Board Certifications
| | |
| --- | --- |
| 11/2011 | Gastroenterology |
| 8/2007 | American Board of Internal Medicine |
Experience/Service
Academic Appointments
Research Assistant-Molecular Genetics, Department of Pathology, Baylor College of Medicine, Houston, TX, 1999-2000
Associate Advertising Executive, Media Cross Inc., St. Louis, MO, 1998-1999
Teaching Assistant, Psychology, Washington University, St. Louis, MO, 1995
Congressional Aide, U.S. House Committee on Banking, Finance & Urban Affairs, Washington, DC, 1993-1994
Institutional Committee Activities
Member, Clinical Effectiveness Subcommittee, 4/2012-present
Team Leader, Clinical Safety & Effectiveness Session 17: "Closing the Loop with the Straightest Line", 4/2012-9/2012
Honors and Awards
2004

Clinical Medicine, Annual Research Symposium - 1st Place,

Baylor College of Medicine

2004

Clinical Science, James K. Alexander Research Symposium - Honorable Mention,

Baylor College of Medicine
Professional Memberships
American Association For the Study of Liver Diseases, Alexandria, VA
Member/Development Committee, 2012-present
Member, 2009-present
American College of Gastroenterology
Member, 2010-present
American Gastrointestinal Association, Chicago, IL
Member, 2009-present
American Society of Gastrointestinal Endoscopy, Chicago, IL
Member, 2009-present
Harris County Medical Society, Houston, TX
Member, 2010-present
Texas Gulf Coast Gastroenterological Society, Houston, TX
Member, 2009-present
Selected Publications
Peer-Reviewed Original Research Articles

1.
Islam S, Miller ED, Patel N, De Petris G, Highsmith EW, Fleischer DE. The use of DNA fingerprinting to resolve conflicting results in patients with suspected gastrointestinal malignancy. J Clin Gastroenterol 47(3):239-41, 3/2013. PMID: 23391868.
2.
Miller ED, Steidley DE, Arabia FA, Decker GA. Gastric erosion associated with left ventricular assist device: new technology, new complication. Gastrointest Endosc 70(1):181-3, 7/2009. e-Pub 1/18/2009. PMID: 19152894.
3.
Kramer JR, Davila JA, Miller ED, Richardson P, Giordano TP, El-Serag HB. The validity of viral hepatitis and chronic liver disease diagnoses in Veterans Affairs administrative databases. Aliment Pharmacol Ther 27(3):274-82, 2/1/2008. e-Pub 11/8/2007. PMID: 17996017.
4.
Wong WT, Myhr KL, Miller ED, Wong RO. Developmental changes in the neurotransmitter regulation of correlated spontaneous retinal activity. J Neurosci 20(1):351-60, 1/1/2000. PMID: 10627612.
5.
Miller ED, Tran MN, Wong GK, Oakley DM, Wong RO. Morphological differentiation of bipolar cells in the ferret retina. Vis Neurosci 16(6):1133-44, Nov-Dec, 11/1999. PMID: 10614593.

Abstracts

1.
Torres HA, Davila M, Mulanovich VE, Granwehr BP, Miller E, Nevah MI, Mishra L, Kontoyiannis DP. Hepatitis C Clinic at a Comprehensive Cancer Center: The successful story of multidisciplinary efforts. Infectious Diseases Society of America Accepted for poster presentation at the 49th IDSA Annual Meeting, 10/20-23/2011, Boston MA, 10/2011.
2.
Miller E, Steidley D, Arabia F, Das A, Crowell M, Leighton J, Decker A. Gastrointestinal complications associated with left ventricular assist devices. Am J Gastroenterol(Suppl S):S521-2, 2008.
3.
Miller ED, Hampel H, Goodgame RW. A novel mutation involving an insertion in exon 4 of the APC gene leading to an uncommon phenotype: A 62 year-old man with synchrounous colon cancers and 175 adenomas. Am J Gastroenterol Suppl 350, 2004.
4.
Miller ED, Wong GK, Oakley DM, Wong ROL. Morphological and functional development of bipolar cells in the ferret retina. Soc for Neurosci 23:641, 1997.

Book Chapters

1.
Miller ED, Harrison MEH. Gall Stones, Gall-bladder Polyps and Their Complications: Epidemiology, Pathogenesis, Giagnosis, and Management. In: Practical Gastroenterology and Hepatology. 3 Liver and Biliary Disease. Oxford Blackwell: United States, 2010.
2.
Wong ROL, Miller ED, Wong WT, Shields CR, Cyhr KL. Development changes in the spontaneous bursting patterns of On and Off ganglion cells. In: Development and Organization of the Retina:From Molecules to Function:. Plenum Press: New York, 275-88, 1998.
© 2014 The University of Texas MD Anderson Cancer Center