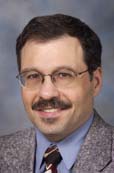 '
Frank V. Fossella, M.D.
Present Title & Affiliation
Primary Appointment
Professor of Medicine and Internist, Department of Thoracic/Head and Neck Medical Oncology, Division of Cancer Medicine, The University of Texas MD Anderson Cancer Center, Houston, TX
Bio Statement
I am a clinician researcher who has been involved in patient care and research in the field of lung cancer since 1987. I have vast experience serving as the principal investigator for lung cancer clinical trials, having conducted and reported on studies that range from phase I to phase III. I have developed and participated in over 50 clinical studies and have reported these in various peer-reviewed journals.
Office Address
The University of Texas MD Anderson Cancer Center
1515 Holcombe Blvd
Unit Number: 432
Houston, TX 77030
Room Number: FC9.3064
Phone: (713) 792-6363
Fax: (713) 792-1220
Education & Training
Degree-Granting Education

1982
Baylor College of Medicine, Houston, TX, MD, Medical Oncology
1978
Cornell University College of Arts and Sciences, Ithaca, NY, BA, Cum Laude, Internal Medicine

Postgraduate Training

1/1985-1987

Medical Oncology Fellowship, Baylor College of Medicine Affiliated Hospitals, Houston, TX

1/1982-1985

Internal Medicine Residency, Baylor College of Medicine Affiliated Hospitals, Houston, TX
Selected Publications
Peer-Reviewed Original Research Articles

1.
Kim ES, Herbst RS, Wistuba II, Lee JJ, Blumenschein GR, Tsao A, Stewart DJ, Hicks ME, Erasmus J, Gupta S, Alden CM, Liu S, Tang X, Khuri FR, Tran HT, Johnson BE, Heymach JV, Mao L, Fossella FV, Kies M, Papadimitrakopoulou V, Davis SE, Lippman SM, Hong WK. The BATTLE Trial: Personalizing Therapy for Lung Cancer. Cancer Discovery 1(1):44-53, 6/2011. e-Pub 4/2011.
2.
William WN, Khuri FR, Fossella FV, Glisson BS, Zinner RG, Lee JJ, Herbst RS, Lippman SM, Kim ES. Phase II study of vinorelbine and docetaxel in the treatment of advanced non-small cell lung cancer as front-line and second-line therapy. Am J Clin Oncol 33(2):148-152, 4/2010. e-Pub 8/2009. PMID: 19687727.
3.
Zinner RG, Komaki R, Cox JD, Glisson BS, Pisters KM, Herbst RS, Kies M, Liao Z, Hong WK, Fossella FV. Dose Escalation of Gemcitabine Is Possible with Concurrent Chest Three-Dimensional Rather than Two-Dimensional Radiotherapy: A Phase I Trial in Patients with Stage III Non-Small-Cell Lung Cancer. Int J Radiat Oncol Biol Phys 73(1):119-27, 1/2009. e-Pub 6/2008. PMID: 18556142.
4.
Carmack Taylor CL, Badr H, Lee JH, Fossella F, Pisters K, Gritz ER, Schover L. Lung cancer patients and their spouses: Psychological and relationship functioning within one month of treatment initiation. Ann Behav Med 36(2)(2):129-140, 10/2008. e-Pub 9/17/2008. PMID: 18797978.
5.
Kennedy MP, Jimenez CA, Chang J, Fossella F, Eapen GA, Morice RC. Optimisation of bronchial brachytherapy catheter placement with a modified airway stent. Eur Respir J 31(4):902-3, 4/2008. PMID: 18378785.
6.
de Marinis F, Pereira JR, Fossella F, Perry MC, Reck M, Salzberg M, Jassem J, Peterson P, Liepa AM, Moore P, Gralla RJ. Lung Cancer Symptom Scale outcomes in relation to standard efficacy measures: an analysis of the phase III study of pemetrexed versus docetaxel in advanced non-small cell lung cancer. J Thorac Oncol 3(1):30-6, 1/2008. PMID: 18166838.
7.
Douillard JY, Laporte S, Fossella F, Georgoulias V, Pujol JL, Kubota K, Monnier A, Kudoh S, Rubio JE, Cucherat M. Comparison of docetaxel- and vinca alkaloid-based chemotherapy in the first-line treatment of advanced non-small cell lung cancer: a meta-analysis of seven randomized clinical trials. J Thorac Oncol 2(10):939-46, 10/2007. PMID: 17909357.
8.
Huang EH, Liao Z, Cox JD, Guerrero TM, Chang JY, Jeter M, Borghero Y, Wei X, Fossella F, Herbst RS, Blumenschein GR, Moran C, Allen PK, Komaki R. Comparison of outcomes for patients with unresectable, locally advanced non-small-cell lung cancer treated with induction chemotherapy followed by concurrent chemoradiation vs. concurrent chemoradiation alone. Int J Radiat Oncol Biol Phys 68(3):779-85, 7/2007. e-Pub 4/2007. PMID: 17418967.
9.
Ardizzoni A, Boni L, Tiseo M, Fossella FV, Schiller JH, Paesmans M, Radosavljevic D, Paccagnella A, Zatloukal P, Mazzanti P, Bisset D, Rosell R, CISCA (CISplatin versus CArboplatin) Meta-analysis Group. Cisplatin- versus carboplatin-based chemotherapy in first-line treatment of advanced non-small-cell lung cancer: an individual patient data meta-analysis. J Natl Cancer Inst 99(11):847-57, 6/2007. PMID: 17551145.
10.
Weiss GJ, Rosell R, Fossella F, Perry M, Stahel R, Barata F, Nguyen B, Paul S, McAndrews P, Hanna N, Kelly K, Bunn PA. The impact of induction chemotherapy on the outcome of second-line therapy with pemetrexed or docetaxel in patients with advanced non-small cell lung cancer. Ann Oncol 18(3):453-60, 3/2007. PMID: 17322539.
11.
Altundag O, Stewart DJ, Fossella FV, Ayers GD, Wei W, Zhou X, Zinner RG. Many patients 80 years and older with advanced non-small cell lung cancer (NSCLC) can tolerate chemotherapy. J Thorac Oncol 2(2):141-6, 2/2007. PMID: 17410030.
12.
Fanucchi MP, Fossella FV, Belt R, Natale R, Fidias P, Carbone DP, Govindan R, Raez LE, Robert F, Ribeiro M, Akerley W, Kelly K, Limentani SA, Crawford J, Reimers HJ, Axelrod R, Kashala O, Sheng S, Schiller JH. Randomized phase II study of bortezomib alone and bortezomib in combination with docetaxel in previously treated advanced non-small-cell lung cancer. J Clin Oncol 24(31):5025-33, 11/2006. PMID: 17075122.
13.
Montoya M, Fossella F, Palmer JL, Kaur G, Pace EA, Yadav R, Simmonds M, Gillis T, Bruera E. Objective evaluation of physical function in patients with advanced lung cancer: a preliminary report. J Palliat Med 9(2):309-16, 4/2006. PMID: 16629561.
14.
Thomas SK, Fossella FV, Liu D, Schaerer R, Tsao AS, Kies MS, Pisters KM, Blumenschein GR, Glisson BS, Lee JJ, Herbst RS, Zinner RG. Asian ethnicity as a predictor of response in patients with non-small-cell lung cancer treated with gefitinib on an expanded access program. Clin Lung Cancer 7(5):326-31, 3/2006. PMID: 16640804.
15.
Robert F, Blumenschein G, Herbst RS, Fossella FV, Tseng J, Saleh MN, Needle M. Phase I/IIa study of cetuximab with gemcitabine plus carboplatin in patients with chemotherapy-naive advanced non-small-cell lung cancer. J Clin Oncol 23(36):9089-96, 12/2005. e-Pub 11/2005. PMID: 16301597.
16.
Zinner RG, Fossella FV, Gladish GW, Glisson BS, Blumenschein GR, Papadimitrakopoulou VA, Pisters KM, Kim ES, Oh YW, Peeples BO, Ye Z, Curiel RE, Obasaju CK, Hong WK, Herbst RS. Phase II study of pemetrexed in combination with carboplatin in the first-line treatment of advanced nonsmall cell lung cancer. Cancer 104(11):2449-56, 12/2005. PMID: 16258975.
17.
Kim ES, Kies MS, Fossella FV, Glisson BS, Zaknoen S, Statkevich P, Munden RF, Summey C, Pisters KM, Papadimitrakopoulou V, Tighiouart M, Rogatko A, Khuri FR. Phase II study of the farnesyltransferase inhibitor lonafarnib with paclitaxel in patients with taxane-refractory/resistant nonsmall cell lung carcinoma. Cancer 104(3):561-9, 8/2005. PMID: 16028213.
18.
Montero A, Fossella F, Hortobagyi G, Valero V. Docetaxel for treatment of solid tumours: a systematic review of clinical data. Lancet Oncol 6(4):229-39, 4/2005. PMID: 15811618.
19.
Chang JY, Komaki R, Sasaki R, Liao Z, Stevens CW, Lu C, Fossella FV, Allen PK, Cox JD, Spitz MR, Wu X. High mutagen sensitivity in peripheral blood lymphocytes predicts poor overall and disease-specific survival in patients with stage III non-small cell lung cancer treated with radiotherapy and chemotherapy. Clin Cancer Res 11(8):2894-8, 4/2005. PMID: 15837739.
20.
Komaki R, Chang JY, Wu X, Allen PK, Milas L, Liao Z, Fossella FV, Travis E, Spitz MR. Mutagen sensitivity may predict lung protection by amifostine for patients with locally advanced non-small cell lung cancer treated by chemoradiotherapy. Semin Oncol 32(2 Suppl 3):S92-8, 4/2005. PMID: 16015542.

Book Chapters

1.
Fossella F. V. Chemotherapy in previously-treated NSCLC patients. In: Stewart D: Editor of Lung Cancer: Prevention, Management and Emerging Therapies, 3rd. Ed(s) David J. Stewart, MD. Humana Press: New York, 195-204, 2010. ISBN: 97860761523-1.
2.
Fossella F, Liao Z, Komaki R. Combinations of radiation therapy and chemotherapy for lung cancer. In: In: Roth JA, Hong WK, Cox JD: editors of Lung Cancer (3rd Edition). 1, Third, 2003. ISBN: 9780387955070.
Grant & Contract Support
Title:
A Phase I Study of Daily Dosing with BB-10901 in Patients with Small Cell Lung Cancer
Funding Source:
Vernalis Pharmaceuticals
Role:
Principal Investigator
Duration:
1/1/2005 - 8/22/2011
Title:
Phase I open-label, dose escalation study of weekly dosing with BB-0191
Funding Source:
Immunogen
Role:
Principal Investigator
Duration:
5/1/2001 - 12/31/2006