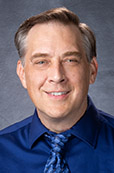 '
Gregory A. Lizee, Ph.D.
Present Title & Affiliation
Primary Appointment
Associate Professor, Department of Melanoma Medical Oncology - Research, Division of Cancer Medicine, The University of Texas MD Anderson Cancer Center, Houston, TX
Dual/Joint/Adjunct Appointment
Associate Professor, Department of Immunology, The University of Texas MD Anderson Cancer Center, Houston, TX
Research Interests
Tumor immunology; cytotoxic T lymphocytes; dendritic cells; antigen presentation; immunosuppression in cancer.
Using the tumor immunopeptidome to guide the design of personalized cancer vaccines. Although T-cell checkpoint blockade has shown great promise for inducing long-term tumor regressions in cancer patients, the majority still succumb to their disease following an initial response to treatment. A very serious current limitation to most immunotherapeutic interventions is a lack of specificity in immune system activation: IL-2 and the checkpoint blockade approaches activate T lymphocytes non-specifically, often inducing serious autoimmune side effects.
One of the major barriers in immunotherapy today is a lack of knowledge about the vast majority of antigenic targets that are presented by MHC class I (MHC-I) molecules on individual patient tumors. Having knowledge of these MHC-I ligands will provide unprecedented opportunities to target these tumor targets clinically, resulting in increased effectiveness and less treatment side effects. To this end, our group has spent the past year focused on identifying MHC-I ligands directly from the surface of patient tumor cell lines and biopsies using a combined approach encompassing MS-based proteomics, genomics, and bioinformatics. In collaboration with Dr. David Hawke of the Proteomics Facility, we have now optimized the peptide elution and mass spectrophotometry techniques, allowing us to successfully identify thousands of potentially antigenic peptides from melanomas, sarcomas, colon, breast, and pancreatic patient tumors. It is hoped that this project will lead to the development of personalized cancer vaccines not restricted by tumor type, patient HLA haplotype, or limited by a lack of known target tumor antigens.
Improving antitumor immunity through modulation of MHC class I antigen presentation. MHC class I–mediated antigen presentation is the central focus of the immune response during naïve cytotoxic T lymphocyte (CTL) priming and cytotoxic effector recognition of target cells. We have studied both of these systems to elucidate the biological role of the MHC-I cytoplasmic domain, which contains two relatively uncharacterized, highly conserved phosphorylation sites and a putative ubiquitination site. My laboratory is particularly interested in how these post-translational modifications can influence CD8+ T-cell mediated antitumor immune responses. Through site-directed mutagenesis, we have shown that there are two opposing motifs within the MHC-I cytoplasmic domain, and that alteration of these motifs can dramatically alter antitumor CTL priming efficiency by dendritic cells (DCs). These findings could have important implications for human cancer vaccines, particularly if we identify druggable targets to enable modulation of MHC-I antigen presentation in DCs to improve CTL priming. In addition, our group has started to delineate a connection between the MAPK signaling pathway and MHC-I trafficking and antigen presentation in melanoma cells. In particular, we have shown that drug inhibition of oncogenic BRAF(V600E) leads to a rapid redistribution of MHC-I molecules to the plasma membrane, a property that appears to be dependent on one of the two conserved cytoplasmic phosphorylation sites. We are currently using the peptide elution / mass spec analysis to assess how such drug treatments may affect the immunopeptidome of tumor cells. It is hoped that these findings will have an impact clinically, by helping to guide the design of rational treatment regimens that combine targeted agents with immune-based therapies.
Exploring the link between oncogene activation and immune suppression in cancer. Although T cell-based immunotherapies have the potential to induce long-lasting complete remissions in cancer patients, their efficacy is often limited by immunosuppressive cells and factors found within the tumor microenvironment that protect the tumor from immune recognition and killing by CTLs. While several tumor-specific mechanisms of immunosuppression have been described, how immunosuppression is initiated and sustained within neoplastic lesions to promote tumor growth remains to be fully elucidated. Our lab has recently shown that immunosuppression can be initiated by oncogenic BRAF(V600E), which is mutated to a constitutively active form in about half of melanoma patients. This pathway of immunosuppression involves a molecular cross-talk between BRAF(V600E)-expressing tumor cells and tumor-associated fibroblasts (TAFs) and features the upregulation of a transcriptional program involving multiple immunomodulatory genes known to inhibit immune responses. Key features of this cross-talk involve oncogene-induced expression of IL-1a and IL-1b by melanoma tumor cells, which in turn triggers the upregulation of T-cell inhibitory molecules PD-L1, PD-L2, and COX-2 by TAFs. Collectively, our results suggest that cancer-associated chronic immunosuppression may be relieved through the pharmacological inhibition of the MAPK signaling pathway in tumor cells, and predict that such interventions would synergize strongly with immunotherapy.
Office Address
The University of Texas MD Anderson Cancer Center
7455 Fannin Street
Unit Number: 904
Houston, TX 77054
Room Number: SCR2.3030
Email: glizee@mdanderson.org
Education & Training
Degree-Granting Education

2000
University of British Columbia, Vancouver, B.C., Canada, PhD, Immunology
1991
Simon Fraser University, Burnaby, B.C., Canada, BS, Biological Sciences

Postgraduate Training

11/2003-10/2005

Research Scientist, MD Anderson Cancer Center - Melanoma Medical Oncology, Houston, TX

11/2001-11/2003

Research Fellowship, Tumor Immunology, Surgery Branch, National Cancer Institute, NIH, Bethesda, MD, Dr. Steven A. Rosenberg

5/2000-10/2001

Research Fellowship, Immunology, Biomedical Research Centre, Vancouver, B.C., Canada, Dr. Wilfred A. Jeffries
Experience/Service
Academic Appointments
Assistant Professor, Department of Immunology, The University of Texas MD Anderson Cancer Center, Houston, TX, 11/2007-10/2012
Assistant Professor, Department of Melanoma Medical Oncology - Research, Division of Cancer Medicine, The University of Texas MD Anderson Cancer Center, Houston, TX, 9/2005-10/2012
Selected Publications
Peer-Reviewed Original Research Articles

1.
Alatrash G, Garber HR, Zhang M, Sukhumalchandra P, Qiu Y, Jakher H, Perakis AA, Becker L, Yoo SY, Dwyer KC, Coombes K, Talukder AH, St John LS, Senyukov V, Lee DA, Sergeeva A, He H, Ma Q, Armistead PM, Roszik J, Mittendorf EA, Molldrem JJ, Hawke D, Lizee G, Kornblau SM. Cathepsin G is broadly expressed in acute myeloid leukemia and is an effective immunotherapeutic target. Leukemia. e-Pub 8/30/2016. PMID: 27573556.
2.
Li F, Du X, Zhang H, Ju T, Chen C, Qu Q, Zhang X, Qi L, Lizée G. Next Generation Sequencing of Chinese Stage IV Lung Cancer Patients Reveals an Association between EGFR Mutation Status and Survival Outcome. Clin Genet. e-Pub 5/25/2016. PMID: 27221040.
3.
Yoshihama S, Roszik J, Downs I, Meissner TB, Vijayan S, Chapuy B, Sidiq T, Shipp MA, Lizee GA, Kobayashi KS. NLRC5/MHC class I transactivator is a target for immune evasion in cancer. Proc Natl Acad Sci U S A 113(21):5999-6004, 5/24/2016. e-Pub 5/9/2016. PMCID: PMC4889388.
4.
Bernatchez C, Cooper ZA, Wargo JA, Hwu P, Lizée G. Novel Treatments in Development for Melanoma. Cancer Treat Res 167:371-416, 2016. PMID: 26601872.
5.
Peng W, Chen JQ, Liu C, Malu S, Creasy C, Tetzlaff MT, Xu C, McKenzie JA, Zhang C, Liang X, Williams LJ, Deng W, Chen G, Mbofung R, Lazar AJ, Torres Cabala CA, Cooper ZA, Chen PL, Tieu TN, Spranger S, Yu X, Bernatchez C, Forget MA, Haymaker C, Amaria R, McQuade JL, Glitza IC, Cascone T, Li H, Kwong LN, Heffernan TP, Hu J, Bassett RL, Bosenberg MW, Woodman SE, Overwijk WW, Lizee G, Roszik J, Gajewski TF, Wargo JA, Gershenwald JE, Radvanyi LG, Davies MA, Hwu P. Loss of PTEN promotes resistance to T cell-mediated immunotherapy. Cancer Discov. e-Pub 12/8/2015. PMID: 26645196.
6.
Yee C, Lizee G, Schueneman AJ. Endogenous T-Cell Therapy: Clinical Experience. Cancer J 21(6):492-500, Nov-Dec, 11/2015. PMID: 26588682.
7.
Bradley SD, Melendez B, Talukder A, Lizée G. Trouble at the Core: BRAF(V600E) drives multiple modes of T-cell suppression in melanoma. Oncoimmunology, 8/2015. e-Pub 8/2015.
8.
Bradley SD, Chen Z, Melendez B, Talukder A, Khalili JS, Rodriguez-Cruz T, Liu S, Whittington M, Deng W, Li F, Bernatchez C, Radvanyi LG, Davies MA, Hwu P, Lizée G. BRAFV600E Co-opts a Conserved MHC Class I Internalization Pathway to Diminish Antigen Presentation and CD8+ T-cell Recognition of Melanoma. Cancer Immunol Res 3(6):602-9, 6/2015. e-Pub 3/2015. PMCID: PMC4457616.
9.
Hunsucker SA, McGary CS, Vincent BG, Enyenihi AA, Waugh JP, McKinnon KP, Bixby LM, Ropp PA, Coghill JM, Wood WA, Gabriel DA, Sarantopoulos S, Shea TC, Serody JS, Alatrash G, Rodriguez-Cruz T, Lizée G, Buntzman AS, Frelinger JA, Glish GL, Armistead PM. Peptide/MHC tetramer-based sorting of CD8 T cells to a leukemia antigen yields clonotypes drawn nonspecifically from an underlying restricted repertoire. Cancer Immunol Res 3(3):228-35, 3/2015. e-Pub 1/2015. PMCID: PMC4351150.
10.
Tseng WW, Malu S, Zhang M, Chen J, Sim GC, Wei W, Ingram D, Somaiah N, Lev DC, Pollock RE, Lizée G, Radvanyi L, Hwu P. Analysis of the intratumoral adaptive immune response in well differentiated and dedifferentiated retroperitoneal liposarcoma. Sarcoma 2015:547460, 2015. e-Pub 1/2015. PMCID: PMC4326351.
11.
Qin Y, Milton DR, Oba J, Ding Z, Lizée G, Ekmekcioglu S, Grimm EA. Inflammatory IL-1β-Driven JNK Activation in Stage III Melanoma. Pigment Cell Melanoma Res. e-Pub 12/2014. PMID: 25546243.
12.
Brown WS, Khalili JS, Rodriguez-Cruz TG, Lizee G, McIntyre BW. B-Raf Regulation of Integrin α4β1-mediated Resistance to Shear Stress through Changes in Cell Spreading and Cytoskeletal Association in T Cells. J Biol Chem 289(33):23141-53, 8/15/2014. e-Pub 6/16/2014. PMCID: PMC4132812.
13.
Li F, Guo Z, Lizée G, Yu H, Wang H, Si T. Clinical prognostic value of CD4+CD25+FOXP3+regulatory T cells in peripheral blood of Barcelona Clinic Liver Cancer (BCLC) stage B hepatocellular carcinoma patients. Clin Chem Lab Med. e-Pub 3/2014. PMID: 24646790.
14.
Vence LM, Wang C, Pappu H, Anson RE, Patel TA, Miller P, Bassett R, Lizee G, Overwijk WW, Komanduri K, Benjamin C, Alvarado G, Patel SP, Kim K, Papadopoulos NE, Bedikian AY, Homsi J, Hwu WJ, Boyd R, Radvanyi L, Hwu P. Chemical castration of melanoma patients does not increase the frequency of tumor-specific CD4 and CD8 T cells after peptide vaccination. J Immunother 36(4):276-86, 5/2013. PMID: 23603862.
15.
Frederick DT, Piris A, Cogdill AP, Cooper ZA, Lezcano C, Ferrone CR, Mitra D, Boni A, Newton LP, Liu C, Peng W, Sullivan RJ, Lawrence DP, Hodi FS, Overwijk WW, Lizee G, Murphy GF, Hwu P, Flaherty KT, Fisher DE, Wargo JA. BRAF Inhibition Is Associated with Enhanced Melanoma Antigen Expression and a More Favorable Tumor Microenvironment in Patients with Metastatic Melanoma. Clin Cancer Res 19(5):1225-31, 3/2013. e-Pub 1/2013. PMID: 23307859.
16.
Peng W, Lizée G, Hwu P. Blockade of the PD-1 pathway enhances the efficacy of adoptive cell therapy against cancer. Oncoimmunology 2(2):e22691, 2/1/2013. PMCID: PMC3601154.
17.
Khalili JS, Hwu P, Lizée G. Forging a link between oncogenic signaling and immunosuppression in melanoma. Oncoimmunology 2(2):e22745, 2/1/2013. PMCID: PMC3601157.
18.
Yang Y, Lizée G, Hwu P. Strong emerging rationale for combining oncogene-targeted agents with immunotherapy. Oncoimmunology 2(2):e22730, 2/1/2013. PMCID: PMC3601155.
19.
Liu C, Peng W, Xu C, Lou Y, Zhang M, Wargo JA, Chen JQ, Li HS, Watowich SS, Yang Y, Tompers Frederick D, Cooper ZA, Mbofung RM, Whittington M, Flaherty KT, Woodman SE, Davies MA, Radvanyi LG, Overwijk WW, Lizee G, Hwu P. BRAF inhibition increases tumor infiltration by T cells and enhances the antitumor activity of adoptive immunotherapy in mice. Clin Cancer Res 19(2):393-403, 1/2013. e-Pub 11/2012. PMID: 23204132.
20.
Lizee G, Overwijk WW, Radvanyi L, Gao J, Sharma P, Hwu P. Harnessing the Power of the Immune System to Target Cancer. Annu Rev Med 64:71-90, 2013. e-Pub 10/2012. PMID: 23092383.
21.
Radvanyi LG, Bernatchez C, Zhang M, Fox PS, Miller P, Chacon J, Wu R, Lizee G, Mahoney S, Alvarado G, Glass M, Johnson VE, McMannis JD, Shpall E, Prieto V, Papadopoulos N, Kim K, Homsi J, Bedikian A, Hwu WJ, Patel S, Ross MI, Lee JE, Gershenwald JE, Lucci A, Royal R, Cormier JN, Davies MA, Mansaray R, Fulbright OJ, Toth C, Ramachandran R, Wardell S, Gonzalez A, Hwu P. Specific lymphocyte subsets predict response to adoptive cell therapy using expanded autologous tumor-infiltrating lymphocytes in metastatic melanoma patients. Clin Cancer Res 18(24):6758-70, 12/2012. e-Pub 10/2012. PMCID: PMC3525747.
22.
Zhang M, Sukhumalchandra P, Enyenihi A, St John LS, Hunsucker SA, Mittendorf EA, Sergeeva A, Ruisaard K, Al-Atrache Z, Ropp PA, Jakher H, Rodriguez-Cruz T, Lizee G, Clise-Dwyer K, Lu S, Molldrem JJ, Glish GL, Armistead PM, Alatrash G. A Novel HLA-A*0201 Restricted Peptide Derived From Cathepsin G Is An Effective Immunotherapeutic Target in Acute Myeloid Leukemia. Clin Cancer Res. e-Pub 11/2012. PMID: 23147993.
23.
Yang Y, Liu C, Peng W, Lizee G, Overwijk WW, Liu Y, Woodman SE, Hwu P. Anti-tumor T cell responses contribute to the effects of dasatinib on c-KIT mutant murine mastocytoma and are potentiated by anti-OX40. Blood 120(23):4533-43, 11/2012. e-Pub 8/2012. PMID: 22936666.
24.
Khalili JS, Liu S, Rodriguez-Cruz TG, Whittington M, Wardell S, Liu C, Zhang M, Cooper ZA, Frederick DT, Li Y, Zhang M, Joseph RW, Bernatchez C, Ekmekcioglu S, Grimm E, Radvanyi LG, Davis RE, Davies MA, Wargo JA, Hwu P, Lizee G. Oncogenic BRAF(V600E) promotes stromal cell-mediated immunosuppression via induction of interleukin-1 in melanoma. Clin Cancer Res 18(19):5329-40, 10/2012. e-Pub 7/2012. PMCID: PMC3463754.
25.
Peng W, Liu C, Xu C, Lou Y, Chen J, Yang Y, Yagita H, Overwijk WW, Lizee G, Radvanyi L, Hwu P. PD-1 blockade enhances T cell migration to tumors by elevating IFN-y inducible chemokines. Cancer Res 72(20):5209-18, 10/2012. e-Pub 8/2012. PMCID: PMC3476734.
26.
Khalili JS, Yu X, Wang J, Hayes BC, Davies MA,Lizee G, Esmaeli B, Woodman SE. Combination Small Molecule MEK and PI3K Inhibition Enhances Uveal Melanoma Cell Death in a Mutant GNAQ- and GNA11-Dependent Manner. Clin Cancer Res 18(16):4345-55, 8/2012. e-Pub 6/2012. PMID: 22733540.
27.
Wu RC, Liu S, Chacon JA, Wu S, Li Y, Sukhumalchandra P, Murray JL, Molldrem JJ, Hwu P, Pircher H, Lizee G, Radvanyi LG. Detection and characterization of a novel subset of CD8+CD57+ T-cells in metastatic melanoma with an incompletely-differentiated phenotype. Clin Cancer Res 18(9):2465-77, 5/2012. e-Pub 2/2012. PMID: 22307139.
28.
Alatrash G, Ono Y, Sergeeva A, Sukhumalchandra P, Zhang M, St John LS, Yang TH, Ruisaard K, Armistead PM, Mittendorf EA, He H, Qiao N, Rodriguez-Cruz T, Liang S, Clise-Dwyer K, Wieder ED, Lizee G, Lu S, Molldrem JJ. The role of antigen cross-presentation from leukemia blasts on immunity to the leukemia-associated antigen PR1. J Immunother 35(4):309-320, 5/2012. PMCID: PMC3326226.
29.
Liu C, Lewis CM, Lou Y, Xu C, Peng W, Yang Y, Gelbard AH, Lizée G, Zhou D, Overwijk WW, Hwu P. Agonistic antibody to CD40 boosts the antitumor activity of adoptively transferred T cells in vivo. J Immunother 35(3):276-82, 4/2012. PMCID: PMC3860320.
30.
Hong DS, Vence LM, Falchook GS, Radvanyi LG, Liu C, Goodman VL, Legos JJ, Blackman SC, Scamardo AT, Kurzrock R, Hwu P, Lizee G. BRAF (V600) inhibitor GSK2118436 targeted inhibition of mutant BRAF in cancer patients does not impair overall immune competency. Clin Cancer Res 18(8):2326-35, 4/2012. e-Pub 2/2012. PMID: 22355009.
31.
Qin Y, Ekmekcioglu S, Liu P, Duncan LM, Lizee G, Poindexter N, Grimm EA. Constitutive aberrant endogenous interleukin-1 facilitates inflammation and growth in human melanoma. Mol Cancer Res 9(11):1537-50, 11/2011. e-Pub 9/2011. PMID: 21954434.
32.
Lou Y, Liu C,Lizee G, Peng W, Xu C, Ye Y, Rabinovich BA, Hailemichael Y, Gelbard A, Zhou D, Overwijk WW, Hwu P. Antitumor activity mediated by CpG: the route of administration is critical. J Immunother 34(3):279-88, 4/2011. PMID: 21389870.
33.
Rodriguez-Cruz TG, Liu S, Khalili JS, Whittington M, Zhang M, Overwijk W, Lizee G. Natural splice variant of MHC class I cytoplasmic tail enhances dendritic cell-induced CD8 T-cell responses and boosts anti-tumor immunity. PLoS One 6(8):e22939, 2011. e-Pub 8/2011. PMCID: PMC3157908.
34.
Peng W, Ye Y, Rabinovich BA, Liu C, Lou Y, Zhang M, Whittington M, Yang Y, Overwijk WW, Lizee G, Hwu P. Transduction of tumor-specific T cells with CXCR2 chemokine receptor improves migration to tumor and antitumor immune responses. Clin Cancer Res 16(22):5458-68, 11/2010. e-Pub 10/2010. PMID: 20889916.
35.
Liu S, Etto T, Rodríguez-Cruz T, Li Y, Wu C, Fulbright OJ, Hwu P, Radvanyi L, Lizee G. TGF-beta1 induces preferential rapid expansion and persistence of tumor antigen-specific CD8+ T cells for adoptive immunotherapy. J Immunother 33(4):371-81, 5/2010. PMID: 20386469.
36.
Hwang CS, Prieto VG, Diwan AH, Lizee G, Ellerhorst JA, Ekmekcioglu S, Liu P, Eton O, Kinney SA, Grimm EA, Hwu P, Kim KB. Changes in pERK1/2 and pAKT expression in melanoma lesions after imatinib treatment. Melanoma Res 18(4):241-5, 8/2008. PMID: 18626307.
37.
Liu C, Lou Y, Lizee G, Qin H, Liu S, Rabinovich B, Kim GJ, Wang YH, Ye Y, Sikora AG, Overwijk WW, Liu YJ, Wang G, Hwu P. Plasmacytoid dendritic cells induce NK cell-dependent, tumor antigen-specific T cell cross-priming and tumor regression in mice. J Clin Invest 118(3):1165-75, 3/2008. e-Pub 2/2008. PMID: 18259609.
38.
Lee ST, Liu S, Radvanyi L, Sukhumalchandra P, Molldrem JJ, Wieder ED, Hwu P, Liu YJ, Kwak LW, Neelapu SS, Lizee G. A novel strategy for rapid and efficient isolation of human tumor-specific CD4(+) and CD8(+) T-cell clones. J Immunol Methods 331(1-2):13-26, 2/2008. e-Pub 10/2007. PMID: 17959194.
39.
Basha G, Lizee G, Reinicke AT, Seipp RP, Omilusik KD, Jefferies WA. MHC class I endosomal and lysosomal trafficking coincides with exogenous antigen loading in dendritic cells. PLoS One 3(9):e3247, 2008. PMCID: PMC2532750.
40.
Zhu K, Qin H, Cha SC, Neelapu SS, Overwijk W, Lizee G, Abbruzzese JL, Hwu P, Radvanyi L, Kwak LW, Chang DZ. Survivin DNA vaccine generated specific antitumor effects in pancreatic carcinoma and lymphoma mouse models. Vaccine 14;25(46)(46):7955-61, 11/2007. PMID: 17933439.
41.
Liu S, Lizee G, Lou Y, Liu C, Overwijk WW, Wang G, Hwu P. IL-21 synergizes with IL-7 to augment expansion and anti-tumor function of cytotoxic T cells. Int Immunol 19(10):1213-21, 10/2007. PMID: 17898044.
42.
Lizee G, Cantu MA, Hwu P. Less Yin, More Yang: Confronting the barriers to cancer immunotherapy. Clin Cancer Res 13(18)(18 Pt 1):5250-5, 9/2007. PMID: 17875752.
43.
Zhu K, Lizee G, Cano P, Fernando-Vina M, Ji B, Abbruzzese JL, Hwu P, Radvanyi L, Chang DZ. HLA-A0201 positive pancreatic cell lines: new findings and discrepancies. Cancer Immunol Immun 56(5)(5):719-24, 5/2007. e-Pub 9/2006. PMID: 16947023.
44.
Grover A, Kim GJ, Lizee G, Tschoi M, Wang G, Wunderlich JR, Rosenberg SA, Hwang ST, Hwu P. Intralymphatic dendritic cell vaccination induces tumor antigen-specific, skin-homing T lymphocytes. Clin Cancer Res 12(19)(19):5801-8, 10/2006. PMID: 17020987.
45.
Lizee G, Radvanyi LG, Overwijk WW, Hwu P. Improving antitumor immune responses by circumventing immunoregulatory cells and mechanisms. Clin Cancer Res 12(16)(16):4794-803, 8/2006. PMID: 16914564.
46.
Lizee G, Radvanyi LG, Overwijk WW, Hwu P. Immunosuppression in melanoma immunotherapy: potential opportunities for intervention. Clin Cancer Res 12(7 Pt 2)(7 Pt 2):2359s-2365s, 4/2006. PMID: 16609059.
47.
Lizee G, Basha G, Jefferies WA. Tails of wonder: endocytic-sorting motifs key for exogenous antigen presentation. Trends Immunol 26(3):141-9, 3/2005. PMID: 15745856.
48.
Lou Y, Wang G, Lizee G, Kim GJ, Finkelstein SE, Feng C, Restifo NP, Hwu P. Dendritic cells strongly boost the antitumor activity of adoptively transferred T cells in vivo. Cancer Res 64(18)(18):6783-90, 9/2004. PMID: 15374997.
49.
Lizee G, Gonzales MI, Topalian SL. Lentivirus vector-mediated expression of tumor-associated epitopes by human antigen presenting cells. Hum Gene Ther 15(4):393-404, 4/2004. PMID: 15053864.
50.
Lizee G, Sharkey MS, Gonzales MI, Patel S, Topalian SL. CD4(+) T-cell recognition of mutated B-RAF in melanoma patients harboring the V599E mutation. Cancer Res 64(5)(5):1595-9, 3/2004. PMID: 14996715.
51.
Lizee G, Basha G, Tiong J, Julien JP, Tian M, Biron KE, Jefferies WA. Control of dendritic cell cross-presentation by the major histocompatibility complex class I cytoplasmic domain. Nat Immunol 4(11)(11):1065-73, 11/2003. PMID: 14566337.
52.
Lizee G, Aerts JL, Gonzales MI, Chinnasamy N, Morgan RA, Topalian SL. Real-time quantitative reverse transcriptase-polymerase chain reaction as a method for determining lentiviral vector titers and measuring transgene expression. Hum Gene Ther 14(6):497-507, 4/2003. PMID: 12718761.

Book Chapters

1.
Hwu P, Lizée G, Liu, Y.J. Cancer and the Cellular Immune Response. In: The Molecular Basis of Cancer. Ed(s) John Mendelsohn et al. Saunders Elsevier: Philadelphia, PA, 2015.
2.
Lizée G, Gilliet M. Dendritic Cells in Cancer. In: Innate Immune Regulation and Cancer Immunotherapy. Ed(s) RF Wong. Springer Science: New York, 121-146, 2012. ISBN: 978-1-4419-9913-9.
3.
Kennard ML, Lizée G, and Jefferies WA. GPI-anchored fusion proteins. In: Methods in Biotechnology. Vol.4. Humana Press: PA, 187-200, 1998.
Grant & Contract Support
Title:
Therapeutic approaches for LKB1-deficient non-small cell lung cancer
Funding Source:
NIH/NCI
Role:
Co-Investigator
Principal Investigator:
Heymach, John
Duration:
4/1/2016 - 3/31/2021
Title:
Pancreatic Cancer Moon Shot Program
Funding Source:
MDACC Moon Shot
Role:
Co-Principal Investigator
Duration:
9/1/2015 - 8/31/2016
Title:
Colorectal Cancer Moon Shot Program
Funding Source:
MDACC Moon Shot
Role:
Co-Principal Investigator
Duration:
9/1/2015 - 8/31/2016
Title:
Lung Cancer Moon Shot Program
Funding Source:
MDACC Moon Shot
Role:
Principal Investigator-MDACC
Duration:
9/1/2015 - 8/31/2016
Title:
Melanoma SPORE Research Development Award
Funding Source:
NIH/NCI
Role:
Principal Investigator
Duration:
12/1/2014 - 12/1/2016
Title:
Identifying novel tumor antigens in uveal melanoma
Funding Source:
SPORE DRP
Role:
Principal Investigator
Duration:
12/2014 - 12/2015