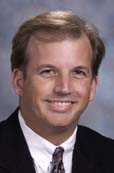 '
Janio Szklaruk, MD, PhD
Present Title & Affiliation
N/A
Research Interests
Liver and Hepatobiliary Imaging
Education & Training
Degree-Granting Education

1993
University of Pennsylvania School of Medicine, Philadelphia, PA, MD, Medicine
1989
State University of New York at Stony Brook, Stony Brook, NY, PHD, Physical Chemistry
1984
Brandeis University, Waltham, MA, MA, Physical Chemistry
1982
University of Puerto Rico, Rio Piedras, PR, BS, Chemistry
Board Certifications
| | |
| --- | --- |
| 1998 | American Board of Radiology, Diplomat of the American Board of Radiology |
| 1994 | National Board of Medical Examiners, Diplomat of the National Board of Medical Examiners |
Experience/Service
Academic Appointments
Associate Professor, Diagnostic and Interventional Imaging, The University of Texas Health Science Center, Medical School, Houston, TX, 2006-present
Associate Professor, Department of Diagnostic Radiology, Division of Diagnostic Imaging, The University of Texas MD Anderson Cancer Center, Houston, TX, 2006-2011
Selected Publications
Peer-Reviewed Original Research Articles

1.
Kobayashi K, Szklaruk J, Trent JC, Ensor J, Ahrar K, Wallace MJ, Madoff DC, Murthy R, Hicks ME, Gupta S. Hepatic arterial embolization and chemoembolization for imatinib-resistant gastrointestinal stromal tumors. Am J Clin Oncol 32(6):574-581, 2009. PMID: 19636238.
2.
Bhosale P, Ma J, Balachandran A, Szklaruk J, Choi H. Utility of the FIESTA pulse sequence in body oncologic imaging: self-assessment module. AJR Am J Roentgenol 192:S94 - S97, 2009.
3.
Beddar AS, Briere TM, Balter P, Pan T, Tolani N, Ng C, Szklaruk J, Krishnan S. 4D-CT imaging with synchronized intravenous contrast injection to improve delineation of liver tumors for treatment planning. Radiother Oncol 87(3):445-448, 2008. PMID: 18194819.
4.
Borghero Y, Crane CH, Szklaruk J, Oyarzo M, Curley S, Pisters PW, Evans D, Abdalla EK, Thomas MB, Das P, Wistuba II, Krishnan S, Vauthey JN. Extrahepatic bile duct adenocarcinoma: patients at high-risk for local recurrence treated with surgery and adjuvant chemoradiation have an equivalent overall survival to patients with standard-risk treated with surgery alone. Ann Surg Oncol 15(11):3147-3156, 2008. PMID: 18754070.
5.
Bhosale PR, Patnana M, Viswanathan C, Szklaruk J. The inguinal canal: anatomy and imaging features of common and uncommon masses. Radiographics 28(3):819-835, May-Jun, 2008. PMID: 18480486.
6.
Tamm EP, Balachandran A, Bhosale P, Szklaruk J. Three-D techniques showcases the pancreas and biliary tree. Diagn Imaging 30(2):S6-S9, 2008.
7.
Szklaruk J, Bhosale P. Hepatocellular carcinoma: MRI and CT examination. Isr Med Assoc J 9(3):153-155, 2007. PMID: 17402324.
8.
Morón FE, Szklaruk J. Learning the nodal stations in the abdomen. Br J Radiol 80(958):841-848, 2007. PMID: 17959923.

Invited Articles

1.
Tamm EP, Balachandran A, Bhosale P, Szklaruk J. Update on 3D and multiplanar MDCT in the assessment of biliary and pancreatic pathology. Abdom Imaging 34(1):64-74, Jan-Feb, 1/2009. PMID: 18483805.
© 2014 The University of Texas MD Anderson Cancer Center