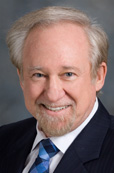 '
John N. Weinstein, MD, PhD
Present Title & Affiliation
Primary Appointment
Professor and Chair, Department of Bioinformatics and Computational Biology, Division of Quantitative Sciences, The University of Texas MD Anderson Cancer Center, Houston, TX
Hubert L. Stringer Chair in Cancer Research, Department of Bioinformatics and Computational Biology, Division of Basic Science Research, The University of Texas MD Anderson Cancer Center, Houston, TX
Dual/Joint/Adjunct Appointment
Professor, Department of Systems Biology, Division of Cancer Medicine, The University of Texas MD Anderson Cancer Center, Houston, TX
Office Address
The University of Texas MD Anderson Cancer Center
1400 Pressler Street
Unit Number: 1410
Houston, TX 77030
Room Number: FCT4.5024
Fax: 713-563-4242
Email: jweinste@mdanderson.org
Education & Training
Degree-Granting Education

1971
Harvard Medical School, Boston, MA, MD, General Medicine
1971
Harvard University, Cambridge, MA, PHD, Biophysics
1964
Harvard University, Cambridge, MA, BA, Biology

Postgraduate Training

1973

Residency in Medicine, Stanford University Medical Center, Stanford, CA

1972

Internship in Medicine, Stanford University Medical Center, Stanford, CA
Honors and Awards
2006

Director's Innovation Award,

National Cancer Institute

2006

Technology Transfer Award

2006

Undergraduate Scholarship Program Recognition Award,

National Institutes of Health

2005

CLAS Distinguished Scientist Award

2004

Nominee, National Medal of Technology

2002

General Motors Lecturer

1999

Public Health Service Meritorious Service Medal

1998

NCI Intramural Research Award,

NCI

1996

NIH Commendation Medal,

NIH

1995-1997

Equal Employment Opportunity Officer's Awards

1988

Public Health Service Outstanding Service Medal

1987

Creasy Memorial Lectureship,

Sloan-Kettering and Cornell Medical School

1960-1964

Honorary National Scholarship

1960-1961

Harvard College Scholarship
Selected Publications
Peer-Reviewed Original Research Articles

1.
Yao J, Caballero OL, Yung WK, Weinstein JN, Riggins GJ, Strausberg RL, Zhao Q. Tumor subtype-specific cancer-testis antigens as potential biomarkers and immunotherapeutic targets for cancers. Cancer Immunol Res 2(4):391-9, 4/2014. e-Pub 11/2013. PMCID: PMC4007352.
2.
The Cancer Genome Atlas Research Network (including Weinstein JN as co-chair and lead corresponding author). Comprehensive molecular characterization of urothelial carcinoma of the bladder. Nature 507(315), 1/2014. e-Pub 1/2014.
3.
Weinstein JN. A postgenomic visual icon. Science 319(5871):1772-3, Nov-Dec, 3/2008. PMID: 18369130.