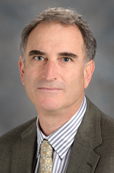 '
Kenneth J. Sapire, M.D.
Present Title & Affiliation
Primary Appointment
Professor, Department of Anesthesiology and Perioperative Medicine, Division of Anesthesiology and Critical Care, The University of Texas MD Anderson Cancer Center, Houston, TX
Office Address
The University of Texas MD Anderson Cancer Center
1400 Holcombe Boulevard
Unit Number: Unit 409
Houston, TX 77030
Room Number: FC13.2036
Phone: (713) 792-6964,
Fax: (713) 794-1309
Email: ksapire@mdanderson.org
Education & Training
Degree-Granting Education

1982
University of Cape Town Medical School, Cape Town, South Africa, MBChB, Medicine/Surgery

Postgraduate Training

7/1988-6/1991

Anesthesiology Residency, Montefiore Medical Center, Albert Einstein College of Medicine, Bronx, NY

7/1985-6/1988

Pediatric Internship and Resident, Schneider Children's Hospital, Long Island Jewish Medical Center, New Hyde Park, NY
Board Certifications
9/1992

American Board of Anesthesiology, Diplomate, Recertification Date:

4/2009

6/1989

American Board of Pediatrics
Experience/Service
Other Appointments/Responsibilities
UT System Office of Health Affairs Professionalism Scholar, University of Texas Medical Branch School of Medicine, Houston, TX, 12/2012-2013
Member, American Society of Anesthesiologists Task Force on Physician Wellness Committee on Occupational Health, Park Ridge, IL, 2012-present
Institutional Committee Activities
Member, Pregnancy Testing Policy Workgroup Committee, 9/2011-2012
Member, EMR Order Sets Resolution Team Meeting, 1/2011-2013
Member, Electronic Protocol Accrual Auditing Committee (ePAAC), 2011-2013
Chairman, Psychosocial, Behavioral, and Health Services Research Committee (PBHSRC), 2010-2012
Member, Clinical Faculty Review Committee (CFRC), 9/2009-2012
Department Representative, Credentials Committee of the Medical Staff (CCMS), 9/2008-8/2011
Member, Faculty Health Committee, 2007-present
Member, Psychosocial, Behavioral, and Health Services Research Committee (PBHSRC), 2007-2010
Selected Publications
Peer-Reviewed Original Research Articles

1.
The Postoperative Visual Loss Study Group. Risk Factors Associated with Ischemic Optic Neuropathy after Spinal Fusion Surgery. Anesthesiology 116(1):15-24, 1/2012.
2.
Sapire KS, Frenkel M. Physician Discussion Group: A way to explore Meaning in Medicine Addressing Physicians Needs in a Cancer Center. Journal of the Society for Integrative Oncology 6(4):179, 2008.
3.
Jones JW, Schmidt SE, Richman BW, Miller CC, Sapire KJ, Burkhoff D, Baldwin JC. Holmium:YAG laser transmyocardial revascularization relieves angina and improves functional status. Ann Thorac Surg 67(6):1596-1601; discussion 1601-2, 6/1999. PMID: 10391261.

Abstracts

1.
Lee LA, The Postoperative Visual Loss Study Group, University of Washington, Seattle, Washington. Risk Factors for Ischemic Optic Neuropathy After Spinal Fusion Surgery. ASA Abstracts(LBC03), 10/2011.
2.
Rebello R, Cowles CE, Kee S, Hernandez M, Sapire K. Evaluation and Implementation of an Automated Medication Dispensing System into Anesthesia Worksites at a Large University Hospital. Final Supplement to Anesthesia & Analgesia 110(3):S-152, 3/2010.
3.
Sapire KJ, Wang S, Ensor J, Frenzel J, Ruiz, J. A Comparative Analysis of PONV Risk Factors (RF) Between Endoscopic Sinus Surgery (ESS) and Transphenoidal Hypophysectomy (TH). Postgraduate Assembly in Anesthesiology (PGA) 62, New York, NY, 12/2008.
4.
Frenzel JC, Sapire KJ, Shook KA, Ruiz JR, Kee SS. Adoption of Digital Documentation for Perioperative Notes in an Academic Practice. ASA Annual Meeting, Orlando, Florida CD (#A-1638), 10/2008.
5.
Frenzel JC, Sapire KJ, Kee SS, Owen M, Ruiz, JR. Creation of a Focused Data Application to Track the Incidence of PONV in a University Practice. ASA Annual Meeting, Orlando, Florida CD (#A-992), 10/2008.

Book Chapters

1.
Duffy JD, Sapire K, Chaoul, MA. Health Care Professional Stress. In: MD Anderson Manual of Psycho-Social Oncology, Section VIII, Health Care Professional Well-being. Chapter 26, 1st Edition. McGraw-Hill Professional: Illinois, 351-364, 2010.
2.
Sapire KJ, Tummala S. Monitoring and Positioning of the Neurosurgical Patient. In: NeuRecipes, The MD Anderson Cancer Center Guide to Anesthesia for Neurosurgical Cases. Chapter 5. Ed(s) U Srejic, F DeMonte. AuthorHouse: Bloomington, IN, 25-37, 2008.

Letters to the Editor

1.
Ferson D, Thakar D, Swafford J, Sinha A, Sapire K, Arens J. Response to "Combined TEE and LMA Technique". J Cardiothorac Vasc Anesth 18(2):395 - 396, 2004, 2004.