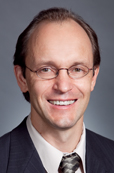 '
Konstantin V Sokolov, PhD
Present Title & Affiliation
Primary Appointment
Associate Professor, Department of Imaging Physics, Division of Diagnostic Imaging, The University of Texas MD Anderson Cancer Center, Houston, TX
Education & Training
Degree-Granting Education

1992
Moscow State University, Moscow, Russia, PHD, Biophysics
1987
Moscow Engineering Physics Institute, Moscow, Russia, Diploma Degree, Summa Cum Laude, Physics
Honors and Awards
2013

General Chair,

OSA Topical Meeting: Optical Molecular Probes, Imaging, and Drug Delivery

2012

Plenary Speaker,

XVI International School on Optics, Laser Physics and Biophotonics, Saratov, Russia

2011

Chair,

OSA Topical Meeting: Optical Molecular Probes, Imaging, and Drug Delivery

2011

Chair,

III International Symposium on Topical Problems of Biophotonics

2008-2011

Chair,

The Molecular Probes and Nanobio-optics Technical Group of the Optical Society of America (OSA)

2008

Speaker, Lester Wolfe Workshop in Laser Biomedicine,

MIT and Harvard-MIT Division of Health Science and Technology

2000

Whitaker Foundation Award

1993

Outstanding Young Scientist Award,

Russian Academy of Sciences

1992-1993

Fellowship,

Centre National de la Recherché Scientifique (CNRS) France

1989

Young Scientist Award,

Shemyakin Institute of Bioorganic Chemistry USSR Academy of Sciences
Selected Publications
Peer-Reviewed Original Research Articles

1.
Joshi PP, Yoon SJ, Hardin WG, Emelianov S, Sokolov KV. Conjugation of Antibodies to Gold Nanorods through Fc Portion: Synthesis and Molecular Specific Imaging. Bioconjugate Chem 24(6):878-888, 2013. PMID: 23631707.
2.
Wu CH, Huang YY, Chen P, Hoshino K, Liu H, Frenkel EP, Zhang JXJ, Sokolov KV. Versatile Immunomagnetic Nanocarrier Platform for Capturing Cancer Cells. ACS Nano, 2013. PMCID: PMC3846426.
3.
Larson TA, Joshi PP, Sokolov K. Preventing Protein Adsorption and Macrophage Uptake of Gold Nanoparticles via a Hydrophobic Shield. ACS Nano 6(10):9182-9190, 2012. PMCID: PMC3517292.
4.
Yokoyama T, Tam J, Kuroda S, Scott AW, Aaron J, Larson T, Shanker M, Correa AM, Kondo S, Roth JA, Sokolov K*, Ramesh R.*. EGFR-targeted hybrid plasmonic magnetic nanoparticles synergistically induce autophagy and apoptosis in non-small cell lung cancer cells,. PLoS ONE 6(11):e25507, 13 pages (*corresponding authors), 2011. PMCID: PMC3210119.
5.
Tam JM, Tam JO, Murthy A, Ingram DR, Ma LL, Travis K, Johnston KP, Sokolov KV. Controlled assembly of biodegradable plasmonic nanoclusters for near-infrared imaging and therapeutic applications. ACS Nano 4((4)):2178-84, 4/2010. PMCID: PMC2862619.
6.
Ghosn B, Van de Ven AL, Tam J, Sokolov KV, Gillenwater A, Richards-Kortum R, Roy K. Efficient Mucosal Delivery of Optical Contrast Agents using Imidazole-Modified Chitosan. Jounal of Biomedical Optics 15((1)):015003., 1/2010. PMCID: PMCPMC2839797.
7.
Li N, Larson T, Nguyen HH, Sokolov KV, Ellington Ad. Directed Evolution of Gold Nanoparticle Delivery to Cells. Chemical Communications 46(3):392-394, 2010. PMCID: PMC3826538.
8.
Nieman LT, Jakovljevic M, Sokolov KV. Compact Beveled Fiber Optic Probe Design for Enhanced Depth Discrimination in Epithelial Tissues. Optics Express 17(4):2780-2796, 2009. PMID: 19219183.
9.
Aaron J, Travis, Harrison N, Sokolov KV. Dynamic Imaging of Molecular Assemblies in Live Cells Based on Nanoparticle Plasmon Resonance Coupling. Nano Letters 9(10):3612-3618, 2009. PMCID: PMC2851229.
10.
Rasch M R, Sokolov KV, Korgel BA. Limitations on the Optical Tunability of Small Diameter Gold Nanoshells. Langmuir 25(19):11777-11785, 2009. PMCID: PMC2768335.
11.
Wax A, Sokolov KV. Molecular Imaging and Darkfield Microspectroscopy of Live Cells Using Gold Plasmonic Nanoparticles. Laser & Photonics Reviews 3(1-2):146-158, 2009.
12.
Mallidi S, Larson T, Tam J, Joshi P, Karpiouk A, Sokolov K, Emelianov S. Multi-wavelength Photoacoustic Imaging and Plasmon Resonance Coupling of Gold Nanoparticles for Selective Detection of Cancer: An Ex-vivo Study. Nano Letters 9(8):2825-2831, 2009. PMCID: PMC2898720.
13.
Wang B, Yantsen E, Larson T, Karpiouk AB, Su JL, Sokolov K, Emelianov SY. Plasmonic Intravascular Photoacuostic Imaging for Detection of Macrophages in Atherosclerotic Plaques. Nano Letters 9(6):2212-2217 (journal cover), 2009. PMID: 18844426.
14.
Ma LL, Feldman MD, Tam JM, Paranjape, A.S; Cheruku; K. K; Larson TA; Tam JO; Ingram DR; Paramita V; Villard JW; Jenkins JT; Wang T; Clarke GD; Asmis R; Sokolov KV; Chandrasekar B; Milner TE; Johnston KP. Small Multfunctional Nanoclusters (Nanoroses) for Targeted Cellular Imaging and Therapy. ACS Nano 3(9):2686-2696, 2009. PMCID: PMC2841963.
15.
Kumar S, Aaron J, Sokolov KV. Directional conjugation of antibodies to nanoparticles for synthesis of multiplexed optical contrast agents with both delivery and targeting moieties. Nature Protocols 3(2):314-320, 2008. PMID: 18274533.
16.
Aaron J, de la Rosa E, Travis K, Harrison N, Burt J, José-Yacamán M, Sokolov KV. Polarization Microscopy with Stellated Gold Nanoparticles for Robust, In-Situ Monitoring of Biomolecules. Optics Express 16(3):2153-2167, 2008.
17.
Nieman LT, Kan CW, Gillenwater A, Markey MK, Sokolov KV. Probing the local tissue changes in the oral cavity for the early detection of cancer using oblique polarized reflectance spectroscopy: a pilot clinical trial. J Biomedical Optics 13(2):024011, 2008. PMID: 18465974.
18.
Aaron JS, Junghwan OH, Larson TA, Kumar S, Milner TE, Sokolov KV. Increased molecular-specific optical image contrast using magnetically actuated hybrid gold/iron oxide nanoparticles. Optics Express 14(26):12930-12943, 2006.
19.
Sokolov KV, Follen M, Aaron J, Pavlova I, Malpica A, Lotan R, Richards-Kortum R. Real-Time Vital Optical Imaging of Precancer Using Anti-Epidermal Growth Factor Receptor Antibodies Conjugated to Gold Nanoparticles. Cancer Res 63:1999-2004, 2003. PMID: 12727808.
© 2014 The University of Texas MD Anderson Cancer Center