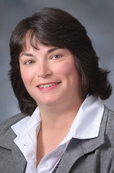 '
Lori A Dangler, MD, MBA
Present Title & Affiliation
Primary Appointment
Associate Professor, Department of Anesthesiology and Perioperative Medicine, Division of Anesthesiology and Critical Care, University of Texas MD Anderson Cancer Center, Houston, TX
Dual/Joint/Adjunct Appointment
Associate Professor, Department of Gastroenterology, Hepat,& Nutr, Division of Internal Medicine, University of Texas MD Anderson Cancer Center, Houston
Education & Training
Degree-Granting Education

2005
University of South Florida, Tampa, FL, MBA, Honors, Master of Business Administration
1993
Medical College of Georgia, Augusta, GA, MD, MD
1989
Georgia State University, Atlanta, GA, Post-baccalaureate, Post-baccalaureate
1986
The Ohio State University, Columbus, OH, BS, Bachelor of Science Nursing

Postgraduate Training

7/1997-7/1998

Fellowship in Regional Anesthesia, Virginia Mason Clinic, Seattle, WA

7/1993-6/1997

Residency in Anesthesiology, University of Florida College of Medicine, Gainesville, FL
Board Certifications
1999

American Board of Anesthesiology, Recertification Date:

8/2009

1994

National Board of Medical Examiners
Experience/Service
Academic Appointments
Assistant Professor, Department of Anesthesiology and Perioperative Medicine, Division of Anesthesiology and Critical Care, University of Texas MD Anderson Cancer Center, Houston, TX, 9/2006-8/2012
Clinical Assistant Professor, University of Florida, College of Medicine, Gainesville, FL, 5/2004-9/2006
Administrative Appointments/Responsibilities
Medical Director, Anesthesia Assessment Center, Department of Anesthesiology and Perioperative Medicine, Division of Anesthesiology and Critical Care, University of Texas MD Anderson Cancer Center, Houston, TX, 7/2007-3/2010
Chair, Pre-operative Evaluation Division, Mayo Clinic Jacksonville, Jacksonville, FL, 2002-2004
Selected Publications
Peer-Reviewed Original Research Articles

1.
Wang RD, Dangler LA. Management of peripheral nerve catheters at home. Ambulatory Surg 13(2):7-50, 2007.
2.
Wang RD, Dangler LA. Update on Ropivacaine. Expert Opinion Pharmacother 2:2051-2063, 2001.

Abstracts

1.
Dangler LA, Wilku H, Mace J, Good M, Mahla M. Transition to practice (TTP): A pilot PGY-4 private practice clinical simulation designed to refine and assess ACGME core competencies, abstracted. Anesthesiology 103:A1216, 2005.