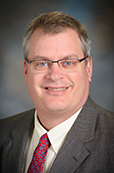 '
Paul G. Corn, MD, PhD
Present Title & Affiliation
Primary Appointment
Assistant Professor of Medicine, Department of Genitourinary Medical Oncology, The University of Texas MD Anderson Cancer Center, Houston, TX
Office Address
The University of Texas MD Anderson Cancer Center
1155 Pressler Street
Unit Number: 1374
Houston, TX 77030
Room Number: CPB7.3450
Education & Training
Degree-Granting Education

1993
Georgetown University, Washington, DC, MD, Medicine
1993
Georgetown University, Washington, DC, PHD, Microbiology
1985
Columbia University, New York, NY, BA, Sociology

Postgraduate Training

7/1996-6/2000

Fellowship Medical Oncology, Johns Hopkins Oncology, Baltimore, MD

7/1994-6/1996

Resident in Medicine, University of Chicago Hospital, Chicago, IL

7/1993-6/1994

Intern in Medicine, University of Chicago Hospital, Chicago, IL
Board Certifications
| | |
| --- | --- |
| 2010 | American Board of Internal Medicine-Medical Oncology |
Experience/Service
Academic Appointments
Instructor, Department of Medicine, University of Pennsylvania School of Medicine, Philadelphia, PA, 7/2000-9/2004
Administrative Appointments/Responsibilities
Medical Oncology Attending Physician, Hospital of the University of Pennsylvania, Philadelphia, PA, 1/2002-9/2004
Medical Oncology Attending Physician, Veterans Administration Hospital, Philadelphia, PA, 1/2002-1/2004
Honors and Awards
1994

Housestaff Recognition Award,

University of Chicago, Department of Medicine

1993

Alpha Omega Alpha

1993

Mario Mollari Award,

Award for Outstanding Performance in the Department of Microbiology, Georgetown University Medical School

1993

The Gregory M. Chirikjian Award,

Georgetown University Medical School

1991

Georgetown University,

2nd Place, Medical Research Day, Pre-doctoral Division

1990

Bioethics Essay Award,

Washington Academy of Medicine

1989

Student Research Award,

American Society of Microbiology
Selected Publications
Peer-Reviewed Original Research Articles

1.
Song G, Valdez BC, Li Y, Dominguez JR, Corn P, Champlin RE, Andersson BS. The histone deacetylase inhibitor SAHA sensitizes AML cells to a combination of nucleoside analogs and the DNA-alkylating agent busulfan. Leuk Lymphoma. e-Pub 10/21/2013. PMID: 24144307.
2.
Matrana MR, Duran C, Shetty A, Xiao L, Atkinson BJ, Corn P, Pagliaro LC, Millikan RE, Charnsangave C, Jonasch E, Tannir NM. Outcomes of patients with metastatic clear-cell renal cell carcinoma treated with pazopanib after disease progression with other targeted therapies. Eur J Cancer 49(15):3169-75, 10/2013. e-Pub 6/2013. PMID: 23810246.
3.
Atkinson BJ, Kalra S, Wang X, Bathala T, Corn P, Tannir NM, Jonasch E. Clinical Outcomes in Metastatic Renal Cell Carcinoma Patients Treated with Alternative Sunitinib Schedules. J Urol. e-Pub 9/6/2013. PMID: 24018239.
4.
Atkinson BJ, Cauley DH, Ng C, Millikan RE, Xiao L, Corn P, Jonasch E, Tannir NM. mTOR inhibitor associated noninfectious pneumonitis in patients with renal cell cancer: management, predictors, and outcomes. BJU Int. e-Pub 8/23/2013. PMID: 24053120.
5.
Aparicio AM, Harzstark AL, Corn PG, Wen S, Araujo JC, Tu SM, Pagliaro LC, Kim J, Millikan RE, Ryan C, Tannir NM, Zurita AJ, Mathew P, Arap W, Troncoso P, Thall PF, Logothetis CJ. Platinum-Based Chemotherapy for Variant Castrate-Resistant Prostate Cancer. Clin Cancer Res. e-Pub 6/18/2013. PMID: 23649003.
6.
Karantanos T, Corn PG, Thompson TC. Prostate cancer progression after androgen deprivation therapy: mechanisms of castrate resistance and novel therapeutic approaches. Oncogene. e-Pub 6/10/2013. PMID: 23752182.
7.
Abouharb S, Corn PG. Optimal Therapy Sequencing in Metastatic Castration-Resistant Prostate Cancer. Curr Oncol Rep. e-Pub 4/9/2013. PMID: 23568599.
8.
Corn PG, Song DY, Heath E, Maier J, Meyn R, Kuban D, Depetrillo TA, Mathew P. Sunitinib Plus Androgen Deprivation and Radiation Therapy for Patients With Localized High-Risk Prostate Cancer: Results From a Multi-institutional Phase 1 Study. Int J Radiat Oncol Biol Phys. e-Pub 3/28/2013. PMID: 23541810.
9.
Smith DC, Smith MR, Sweeney C, Elfiky AA, Logothetis C, Corn PG, Vogelzang NJ, Small EJ, Harzstark AL, Gordon MS, Vaishampayan UN, Haas NB, Spira AI, Lara PN, Lin CC, Srinivas S, Sella A, Schöffski P, Scheffold C, Weitzman AL, Hussain M. Cabozantinib in Patients With Advanced Prostate Cancer: Results of a Phase II Randomized Discontinuation Trial. J Clin Oncol. e-Pub 11/19/2012. PMID: 23169517.
10.
McGuire SE, Lee AK, Cerne JZ, Munsell MF, Levy LB, Kudchadker RJ, Choi SL, Nguyen QN, Hoffman KE, Pugh TJ, Frank SJ, Corn PG, Logothetis CJ, Kuban DA. PSA Response to Neoadjuvant Androgen Deprivation Therapy Is a Strong Independent Predictor of Survival in High-Risk Prostate Cancer in the Dose-Escalated Radiation Therapy Era. Int J Radiat Oncol Biol Phys. e-Pub 10/23/2012. PMID: 23102837.
11.
Som A, Tu SM, Liu J, Wang X, Qiao W, Logothetis C, Corn PG. Response in bone turnover markers during therapy predicts overall survival in patients with metastatic prostate cancer: analysis of three clinical trials. Br J Cancer 107(9):1547-53, 10/23/2012. e-Pub 10/2/2012. PMCID: PMC3493771.
12.
Corn PG. The tumor microenvironment in prostate cancer: elucidating molecular pathways for therapy development. Cancer Management and Research 4:183-193, 7/2012. e-Pub 7/2012.
13.
Gallick GE, Corn PG, Zurita AJ, Lin SH. Small-molecule protein tyrosine kinase inhibitors for the treatment of metastatic prostate cancer. Future Med Chem 4(1):107-19, 1/2012. PMID: 22168167.
14.
Varkaris A, Corn PG, Gaur S, Dayyani F, Logothetis CJ, Gallick GE. The role of HGF/c-Met signaling in prostate cancer progression and c-Met inhibitors in clinical trials. Expert Opin Investig Drugs. e-Pub 10/28/2011. PMID: 22035268.
15.
Dayyani F, Gallick GE, Logothetis CJ, Corn PG. Novel Therapies for Metastatic Castrate-Resistant Prostate Cancer. J Natl Cancer Inst. e-Pub 9/13/2011. PMID: 21917607.
16.
Corn PG. Using methylation analysis to assess tumor heterogeneity in familial breast cancer. Cancer Biol Ther 11(12). e-Pub 6/15/2011. PMID: 21577053.
17.
Tsao CC, Corn PG. MDM-2 antagonists induce p53-dependent cell cycle arrest but not cell death in renal cancer cell lines. Cancer Biol Ther 10(12), http://www.landesbioscience.com/journals/5/article/13612/. e-Pub 12/2010. PMID: 20953142.
18.
Richey SL, Culp SH, Jonasch E, Corn PG, Pagliaro LC, Tamboli P, Patel KK, Matin SF, Wood CG, Tannir NM. Outcome of patients with metastatic renal cell carcinoma treated with targeted therapy without cytoreductive nephrectomy. Ann Oncol. e-Pub 11/29/2010. PMID: 21115604.
19.
Choueiri TK, Lim ZD, Hirsch MS, Tamboli P, Jonasch E, McDermott DF, Cin PD, Corn P, Vaishampayan U, Heng DY, Tannir NM. Vascular endothelial growth factor-targeted therapy for the treatment of adult metastatic Xp11.2 translocation renal cell carcinoma. Cancer. e-Pub 7/21/2010. PMID: 20665500.
20.
Corn PG, Thompson TC. Identification of a novel prostate cancer biomarker, caveolin-1: Implications and potential clinical benefit. Dovepress: Cancer Management and Research 2010:2:11-122, http://www.dovepress.com/identification-of-a-novel-prostate-cancer-biomarker-caveolin-1-implica-peer-reviewed-article-CMR, 5/2010. e-Pub 5/2010.
21.
Valdez BC, Li Y, Murray D, Corn P, Champlin RE, Andersson BS. 5-Aza-2'-deoxycytidine sensitizes busulfan-resistant myeloid leukemia cells by regulating expression of genes involved in cell cycle checkpoint and apoptosis. Leuk Res 34(3):364-72, 3/2010. e-Pub 9/3/2009. PMCID: PMC2823987.
22.
Jonasch E, Corn P, Pagliaro LC, Warneke CL, Johnson MM, Tamboli P, Ng C, Aparicio A, Ashe RG, Wright JJ, Tannir NM. Upfront randomized phase II trial of sorafenib versus sorafenib and low-dose interferon alpha in patients with advanced renal cell carcinoma. Cancer 116(1):57-65, 1/1/2010. PMID: 19862815.
23.
Corn PG. Methylation marks the path for biomarker development in breast cancer research. Cancer Biol Ther 8(23):2260-62, 12/2009. e-Pub 12/25/2009. PMID: 19901521.
24.
Araujo JC, Poblenz A, Corn P, Parikh NU, Starbuck MW, Thompson JT, Lee F, Logothetis CJ, Darnay BG. Dasatinib inhibits both osteoclast activation and prostate cancer PC-3 cell-induced osteoclast formation. Cancer Biol Ther 8(22):2151-7, 11/2009. e-Pub 11/8/2009. PMID: 19855158.
25.
Jonasch E, Wood CG, Matin SF, Tu SM, Pagliaro LC, Corn PG, Aparicio A, Tamboli P, Millikan RE, Wang X, Araujo JC, Arap W, Tannir N. Phase II presurgical feasibility study of bevacizumab in untreated patients with metastatic renal cell carcinoma. J Clin Oncol 27(25):4076-81, 9/1/2009. e-Pub 7/27/2009. PMID: 19636008.
26.
Pataer A, Swisher SG, Roth JA, Logothetis CJ, Corn PG. Inhibition of RNA-dependent protein kinase (PKR) leads to cancer cell death and increases chemosensitivity. Cancer Biol Ther 8(3):245-52, 2/2009. e-Pub 2/2009. PMCID: PMC2854203.
27.
Tsao CC, Teh BT, Jonasch E, Shreiber-Agus N, Efstathiou E, Hoang A, Czerniak B, Logothetis C, Corn PG. Inhibition of Mxi1 suppresses HIF-2alpha-dependent renal cancer tumorigenesis. Cancer Biol Ther 7(10):1619-27, 10/2008. e-Pub 10/2008. PMID: 19018165.
28.
Kojima K, Shimanuki M, Shikami M, Samudio IJ, Ruvulo V, Corn P, Hanoaka N, Konopleva M, Andreef M, Nakakuma H. The dual P13 kinase/mTOR inhibotor P1-103 prevents p53 induction by Mdm2 inhibition but enhances p53-mediated mitochondrial apoptosis in p53 wild-type AML. Leukemia 22(9):1728-36, 9/2008. PMID: 18548093.
29.
Gardner LB, Corn PG. Hypoxic regulation of mRNA expression. Cell Cycle 7(13):1916-24, 7/1/2008. e-Pub 4/24/2008. PMID: 18604161.
30.
Corn PG,. Genome-wide profilling of methylated promoters in pancreatic adenocarcinoma:defining the pancreatic cancer epigenome. Cancer Biol Ther 7(7):1157-9, 7/2008. e-Pub 7/2008. PMID: 18698160.
31.
Corn PG. Hypoxic regulation of miR-210: Shrinking targets expand HIF-1's influence. Cancer Biol Ther 7(2):265-7, 2/2008. e-Pub 2/18/2008. PMID: 18347426.
32.
Corn PG, El-Deiry WS. Microarray analysis of p53-dependent gene expression in response to hypoxia and DNA damage. Cancer Biol Ther 6(12):1858-66, 12/2007. e-Pub 11/20/2007. PMID: 18087215.
33.
Corn PG. Role of the Ubiquitin-proteasome system in Renal Cell Carcinoma. BMC Biochem 8 Suppl(1:S4):S4, 2007. PMCID: PMC2106368.
34.
Corn PG. Reactivation of p53 function with a demethylating agent. Cancer Biol Ther 5(9):1161-2, 9/2006. PMID: 17012838.
35.
Corn PG, Ricci MS, Scata KA, Arsham AM, Simon MC, Dicker DT, El-Deiry WS. Mx1 is induced by hypoxia in a HIF-1 dependent manner and protects cells from c-Myc-induced apoptosis. Cancer Biol Ther 4(11):1285-94, 11/2005. e-Pub 11/7/2005. PMID: 16319523.
36.
Rikhof B, Corn PG, El-Deiry WS. Caspase 10 levels are increased following DNA damage in a p53-dependent manner. Cancer Biol Ther 2(6):707-12, Nov-Dec, 11/2003. PMID: 14688482.
37.
Corn PG, McDonald ER, Herman JG, El-Deiry WS. Tat-binding protein-1, a component of the 26S proteasome, contributes to the E3 ubiquitin ligase function of the von Hippel-Lindau protein. Nat Genet 3(3):229-37, 11/2003. e-Pub 10/12/2003. PMID: 14556007.
38.
Corn PG, Summers MK, Fogt F, Virmani AK, Gazdar AF, Halazonetis TD, El-Deiry WS. Frequent hypermethylation of the 5' CpG island of the mitotic stress checkpoint gene Chfr in colorectal and non-small cell lung cancer. Carcinogenesis 24(1):47-51, 1/2003. PMID: 12538348.
39.
Corn PG, El-Deiry WS. Derangement of growth and differentiation control in oncogenesis. Bioessays 24(1):83-90, 1/2002. PMID: 11782953.
40.
Corn PG, Heath EI, Heitmiller R, Fogt F, Forastiere AA, Herman JG, Wu TT. Frequent hypermethylation of the 5' CpG island of E-cadherin in esophageal adenocarcinoma. Clin Cancer Res 7(9):2765-9, 9/2001. PMID: 11555590.
41.
Nicholson SA, Okby NT, Khan MA, Welsh JA, McMenamin MG, Travis WD, Jett JR, Tazelaar HD, Trastek V, Pairolero PC, Corn PG, Herman JG, Liotta LA, Caporaso NE, Harris CC. Alterations of p14ARF, p53, and p73 genes involved in the E2F-1-mediated apoptotic pathways in non-small cell lung carcinoma. Cancer Res 61(4):5636-43, 7/15/2001. PMID: 11454718.
42.
Esteller M, Cordon-Cardo C, Corn PG, Meltzer SJ, Pohar KS, Watkins DN, Capella G, Peinado MA, Matias-Guiu X, Prat J, Baylin SB, Herman JG. p14ARF silencing by promoter hypermethylation mediates abnormal intracellular localization of MDM2. Cancer Res 61(7):2816-21, 4/1/2001. PMID: 11306450.
43.
Corn PG, Esteller M, Baylin SB, Herman JG. A gene hypermethylation profile of human cancer. Cancer Res 61(8):3225-9, 4/2001. PMID: 11309270.
44.
Corn PG, Smith BD, Ruckdeschel ES, Douglas D, Baylin SB, Herman JG. E-cadherin expression is silenced by 5'CpG island methylation in acute leukemia. Clin Cancer Res 6(11):4243-8, 11/2000. PMID: 11106238.
45.
Esteller M, Avizienyte E, Corn PG, Lothe RA, Baylin SB, Aaltonen LA, Herman JG. Epigenetic inactivation of LKB1 in primary tumors associated with the Peutz-Jeghers syndrome. Oncogene 19(1):164-8, 1/6/2000. PMID: 10644993.
46.
Corn PG, Kuerbitz SJ, van Noesel MM, Esteller M, Compitello N, Baylin SB, Herman JG. Transcriptional silencing of the p73 gene in acute lymphoblastic leukemia and Burkitt's lymphoma is associated with 5'CpG island methylation. Cancer Res 59(14):3352-6, 7/15/1999. PMID: 10416592.
47.
Bachman KE, Herman JG, Corn PG, Merlo A, Costello JF, Cavenee WK, Baylin SB, Graff JR. Methylation-associated silencing of the tissue inhibitor of metalloproteinase-3 gene suggest a suppressor role in kidney, brain, and other human cancers. Cancer Res 59(4):798-802, 2/15/1999. PMID: 10029065.
48.
Esteller M, Corn PG, Urena JM, Gabrielson E, Baylin SB, Herman JG. Inactivation of glutathione S-transferase P1 gene by promoter hypermethylation in human neoplasia. Cancer Res 58(20):4515-8, 10/15/1998. PMID: 9788592.
49.
Corn PG, Anders J, Takala AK, Käyhty H, Hoiseth SK. Genes involved in haemophilus influenzae type b capsule expression are frequently amplified. J Infect Dis 167(2):356-64, 2/1993. PMID: 8421169.
50.
Hoiseth SK, Corn PG, Anders J. Amplification status of capsule genes in Haemophilus influenzae type b clinical isolates. J Infect Dis 165 Suppl 1:S114, 6/1992. PMID: 1588141.
51.
Corn PG, Mulroney SE, Haramati A. Restoration of a phosphaturic response to parathyroid hormone in the immature rat. Pediatr Res 26(1):54-7, 7/1989. PMID: 2771508.

Abstracts

1.
Tsao CC, Corn PG. Nutlin-3a induces growth arrest in kidney cancer cell lines in a p53-dependent manner. AACR - 100th Annual Meeting, 2009.
2.
Tannir NM, Zurita AJ, Heymach JV, Tran HT, Pagliaro LC, Corn P, Aparicio AM, Ashe R, Wright JJ, Jonasch E. A randomized phase II trial of sorabenib versus sorabenib plus low-dose interferon-alfa:Clinical results and biomarker analysis. ASCO Proceedings 5093, 2008.
3.
Jonasch E, Corn P, Ashe RG, Do K, Tannir NM. Randomized phase II study of sorafenib with or without low-dose IFN in patients with metastatic renal cell carcinoma. Journal of Clinical Oncology 5104, 2007. e-Pub 6/2007.
4.
Tsavachidou D, Tannir NM, Wood CG, Corn P, Do K, Tamboli P, Smith LA, Matin S, Jonasch E. Von Hippel-Lindau gene mutation stuatus is associated with a dichotomous response in primary and metastatic tumors in patients receiving bevacizumab and erlotinib for metastatic renal cell carcinoma. Journal of Clinical Oncology 15522, 2007. e-Pub 6/2007.
5.
Song Y-H, Navone NM, Corn P, Troncoso P, Alt E. The interaction between prostate cancer cells and tissue-resident stem cells influences tumor growth, metastasis and treatment strategies. V Foundation. Submitted.

Book Chapters

1.
Kantarjian,Hago M. Koller,Charles A. ,. Wolff, Robert A, Corn, Paul G, Logothetis, Christopher. The Management of Prostate Cancer. In: The M D Anderson Manual of Medical Oncology, 2. McGraw-Hill, 2010.
Grant & Contract Support
Title:
Building on FGFR inhibition to Develop Effective Combination Therapies
Funding Source:
PCF-Creativity Award
Role:
Co-Principal Investigator
Principal Investigator:
Dr. Nora Navone
Duration:
3/15/2010 - 3/14/2012
Title:
Project 4. Targeting FGF Signaling in Prostate Cancer Progression.
Funding Source:
NIH/NCI
Role:
Project Leader
Principal Investigator:
Christopher Logothetis
Duration:
9/2/2009 - 8/31/2014
Title:
MD Anderson Cancer Center Prostate Cancer Research Program Clinical Consortium Award
Funding Source:
Department of Defense (DOD)
Role:
Co-Principal Investigator
Principal Investigator:
Christopher Logothetis
Duration:
9/1/2009 - 9/30/2014
Title:
Prostate Cancer Research
Funding Source:
Robert Lawrence Fund
Role:
Principal Investigator
Duration:
10/2008 - present
Title:
Sunitinib, hormonal ablation and external beam radiation therapy for high-risk and locally advanced prostate cancer.
Funding Source:
Pfizer Pharmaceuticals
Role:
Principal Investigator
Duration:
8/2/2007 - 8/31/2010
Title:
A randomized phase II study of two dose levels of ATN-224 in patients with biochemically relapsed, hormone-naive prostate cancer.
Funding Source:
Attenuon
Role:
Principal Investigator
Duration:
10/18/2006 - 10/18/2011
Title:
Development of Novel Therapies in Prostate Cancer
Funding Source:
Inveco International Inc.
Role:
Principal Investigator
Duration:
2/1/2006 - 12/31/2007
Title:
Tumor Hypoxia in Prostate Cancer Progression
Funding Source:
Prostate Cancer Foundation (PCF)
Role:
Principal Investigator
Duration:
11/1/2005 - 11/1/2008
Title:
Tumor Hypoxia in Prostate Cancer Progression
Funding Source:
NIH/NCI
Role:
Principal Investigator
Duration:
4/22/2005 - 12/31/2007
Title:
Regulation of the von Hippel-Lindau Protein
Funding Source:
NIH/NCI
Role:
Principal Investigator
Duration:
9/9/2003 - 8/31/2009
© 2010 The University of Texas M. D. Anderson Cancer Center