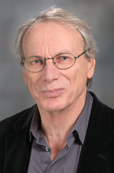 '
Robert Dantzer, DVM, PhD
Present Title & Affiliation
Primary Appointment
Professor, Department of Symptom Research, Division of Internal Medicine, The University of Texas MD Anderson Cancer Center, Houston, TX
Research Interests
Behavioral Pharmacology of Anxiolytics
Behavioral Effects of Peptides
Hormone-Behavior Interactions during Stress
Stress and Disease, Psychosomatics
Psychoneuroimmunology
Neuroimmune Communication Pathways from the Innate Immune System to the Brain
Brain Expression and Action of Cytokines
Nutritional Influences on Neuroimmune Communication Pathways
Office Address
The University of Texas MD Anderson Cancer Center
1515 Holcombe Blvd
Unit Number: 1450
Houston, TX 77030
Phone: 713-563-4793
Fax: 713-745-3475
Email: rdantzer@mdanderson.org
Education & Training
Degree-Granting Education

1977
University Paul Sabatier, Toulouse, France, PHD, Behavioral Neuroscience
1971
University Paris VI, Paris, France, Dr. 3rd Cycle, Behavioral Neuroscience
1967
University Paul Sabatier, Toulouse, France, DVM, Veterinary Medicine
Selected Publications
Peer-Reviewed Original Research Articles

1.
Corona AW, Norden DM, Skendelas JP, Huang Y, O'Connor JC, Lawson M, Dantzer R, Kelley KW, Godbout JP. Indoleamine 2,3-dioxygenase inhibition attenuates lipopolysaccharide induced persistent microglial activation and depressive-like complications in fractalkine receptor (CX(3)CR1)-deficient mice. Brain Behav Immun 31:134-42, 7/2013. e-Pub 8/19/2012. PMCID: PMC3554840.
2.
Dantzer R, Meagher MW, Cleeland CS. Translational approaches to treatment-induced symptoms in cancer patients. Nat Rev Clin Oncol 9(7):414-26, 7/2012. e-Pub 5/29/2012. PMCID: PMC3412618.
3.
Eijkelkamp N, Heijnen CJ, Carbajal AG, Willemen HL, Wang H, Minett MS, Wood JN, Schedlowski M, Dantzer R, Kelley KW, Kavelaars A. GRK6 acts as a critical regulator of cytokine-induced hyperalgesia by promoting PI3kinase- and inhibiting p38-signaling. Mol Med 18(1):556-64, 2012. e-Pub 5/9/2012. PMCID: PMC3388142.
4.
Luo L, Rodriguez E, Jerbi K, Lachaux JP, Martinerie J, Corbetta M, Shulman GL, Piomelli D, Turrigiano GG, Nelson SB, JoŽls M, de Kloet ER, Holsboer F, Amodio DM, Frith CD, Block ML, Zecca L, Hong JS, Dantzer R, Kelley KW, Craig AD. Ten years of Nature Reviews Neuroscience: insights from the highly cited. Nat Rev Neurosci 11(10):718-26, 10/2010. PMCID: PMC3395239.
5.
Dantzer R. Cytokine, sickness behavior, and depression. Immunol Allergy Clin North Am 29(2):247-64, 5/2009. PMCID: PMC2740752.

Editorials

1.
Dantzer R. Depression and inflammation: an intricate relationship. Biol Psychiatry 71(1):4-5, 1/2012. PMID: 22137156.