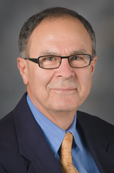 '
Samir M. Hanash, M.D., Ph.D.
Present Title & Affiliation
Primary Appointment
Director, Red and Charline McCombs Institute for the Early Detection and Treatment of Cancer, The University of Texas MD Anderson Cancer Center, Houston, TX
Co-Director, Center for Global Cancer Early Detection, The University of Texas MD Anderson Cancer Center, Houston, TX
Distinguished Chair, Evelyn & Sol Rubenstein Distinguished Chair for Cancer Prevention, The University of Texas MD Anderson Cancer Center, Houston, TX
Professor, Department of Clinical Cancer Prevention - Research, Division of OVP, Cancer Prevention and Population Sciences, The University of Texas MD Anderson Cancer Center, Houston, TX
Dual/Joint/Adjunct Appointment
Professor, Department of Molecular Pathology, Division of Pathology/Lab Medicine, The University of Texas MD Anderson Cancer Center, Houston, TX
Office Address
The University of Texas MD Anderson Cancer Center
6767 Bertner Street
Unit Number: 1013
Houston, TX 77030
Room Number: S13.8336C
Phone: 713-745-5242
Fax: 713-792-1474
Email: shanash@mdanderson.org
Education & Training
Degree-Granting Education

1976
University of Michigan, Ann Arbor, MI, PHD, Human Genetics
1972
American University of Beirut, Lebanon, Beirut, BS, Human Genetics
1972
American University of Beirut, Lebanon, Beirut, MD, Human Genetics
Honors and Awards
2013-present

Evelyn & Sol Rubenstein Distinguished Chair for Cancer Prevention,

University of Texas MD Anderson Cancer Center

2006

Distinguished Service Award HUPO

2002

University of Michigan Innovator Award

1997

INSERM Scholar Award

1996

Curie Institute Rothschild Award
Selected Publications
Peer-Reviewed Original Research Articles

1.
Peters HL, Tripathi SC, Kerros C, Katayama H, Garber HR, St John LS, Federico L, Meraz IM, Roth JA, Sepesi B, Majidi M, Ruisaard K, Clise-Dwyer K, Roszik J, Gibbons DL, Heymach JV, Swisher SG, Bernatchez C, Alatrash G, Hanash SM, Molldrem JJ. Serine Proteases Enhance Immunogenic Antigen Presentation on Lung Cancer Cells. Cancer Immunol Res. e-Pub 3/2017. PMID: 28254787.
2.
Allenson K, Castillo J, San Lucas FA, Scelo G, Kim DU, Bernard V, Davis G, Kumar T, Katz M, Overman MJ, Foretova L, Fabianova E, Holcatova I, Janout V, Meric-Bernstam F, Gascoyne P, Wistuba I, Varadhachary G, Brennan P, Hanash SM, Li D, Maitra A, Alvarez H. High Prevalence of Mutant KRAS in Circulating Exosome-derived DNA from Early Stage Pancreatic Cancer Patients. Ann Oncol. e-Pub 1/2017. PMID: 28104621.
3.
Chen Y, Guo H, Terajima M, Banerjee P, Liu X, Yu J, Momin AA, Katayama H, Hanash SM, Burns AR, Fields GB, Yamauchi M, Kurie JM. Lysyl Hydroxylase 2 Is Secreted By Tumor Cells and Can Modify Collagen in the Extracellular Space. J Biol Chem 291(50):25799-25808, 12/2016. e-Pub 11/2016. PMCID: PMC5207055.
4.
Rho JH, Ladd JJ, Li CI, Potter JD, Zhang Y, Shelley D, Shibata D, Coppola D, Yamada H, Toyoda H, Tada T, Kumada T, Brenner DE,Hanash SM, Lampe PD. Protein and glycomic plasma markers for early detection of adenoma and colon cancer. Gut. e-Pub 11/2016. PMID: 27821646.
5.
Tsou P, Katayama H, Ostrin EJ,Hanash SM. The Emerging Role of B Cells in Tumor Immunity. Cancer Res. e-Pub 9/2016. PMID: 27634765.
6.
Li W, Liu L, Gomez A, Zhang J, Ramadan A, Zhang Q, Choi SW, Zhang P, Greenson JK, Liu C, Jiang D, Virts E, Kelich SL, Chu HW, Flynn R, Blazar BR, Hanenberg H,Hanash SM, Paczesny S. Proteomics analysis reveals a Th17-prone cell population in presymptomatic graft-versus-host disease. JCI Insight 1(6), 5/2016. PMCID: PMC4868256.
7.
Wang OH, Azizian N, Guo M, Capello M, Deng D, Zang F, Fry J, Katz MH, Fleming JB, Lee JE, Wolff RA, Hanash SM, Wang H, Maitra A. Prognostic and Functional Significance of MAP4K5 in Pancreatic Cancer. PLoS One 11(3):e0152300, 2016. e-Pub 3/2016. PMCID: PMC4811546.
8.
Zhang C, Suo J, Katayama H, Wei Y, Garcia-Manero G,Hanash SM. Quantitative proteomic analysis of histone modifications in decitabine sensitive and resistant leukemia cell lines. Clin Proteomics 13:14, 2016. e-Pub 7/2016. PMCID: PMC4932764.
9.
Capello M, Lee M, Wang H, Babel I, Katz MH, Fleming JB, Maitra A, Wang H, Tian W, Taguchi A,Hanash SM. Carboxylesterase 2 as a Determinant of Response to Irinotecan and Neoadjuvant FOLFIRINOX Therapy in Pancreatic Ductal Adenocarcinoma. J Natl Cancer Inst 107(8):1-9, 8/2015. e-Pub 5/2015. PMCID: PMC4554193.
10.
Akil A, Zhang Q, Mumaw CL, Raiker N, Yu J, Velez de Mendizabal N, Haneline LS, Robertson KA, Skiles J, Diaz-Ricart M, Carreras E, Renbarger J,Hanash SM, Bies RR, Paczesny S. Biomarkers for Diagnosis and Prognosis of Sinusoidal Obstruction Syndrome after Hematopoietic Cell Transplantation. Biol Blood Marrow Transplant. e-Pub 7/2015. PMCID: PMC4568166.
11.
Katayama H, Boldt C, Ladd JJ, Johnson MM, Chao T, Capello M, Suo J, Mao J, Manson JE, Prentice R, Esteva F, Wang H, Disis ML,Hanash SM. An autoimmune response signature associated with the development of triple negative breast cancer reflects disease pathogenesis. Cancer Res. e-Pub 6/2015. PMCID: PMC4676710.
12.
Suo J, Medina D, Herrera S, Zheng ZY, Jin L, Chamness GC, Contreras A, Gutierrez C, Hilsenbeck S, Umar A, Foekens JA, Hanash SM, Schiff R, Zhang XH, Chang EC. Int6 reduction activates stromal fibroblasts to enhance transforming activity in breast epithelial cells. Cell Biosci 5(10):1-10, 2015. e-Pub 3/2015. PMCID: PMC4359526.
13.
Miyamoto S, Taylor SL, Barupal DK, Taguchi A, Wohlgemuth G, Wikoff WR, Yoneda KY, Gandara DR, Hanash SM, Kim K, Fiehn O. Systemic Metabolomic Changes in Blood Samples of Lung Cancer Patients Identified by Gas Chromatography Time-of-Flight Mass Spectrometry. Metabolites 5(2):192-210, 2015. e-Pub 4/2015. PMCID: PMC4495369.
14.
Lu M, Huang B,Hanash SM, Onuchic JN, Ben-Jacob E. Modeling putative therapeutic implications of exosome exchange between tumor and immune cells. Proc Natl Acad Sci U S A 111(40):E4165-74, 10/2014. e-Pub 9/2014. PMCID: PMC4210007.
15.
Taguchi A, Taylor AD, Rodriguez J, Celiktas M, Liu H, Ma X, Zhang Q, Wong CH, Chin A, Girard L, Behrens C, Lam WL, Lam S, Minna JD, Wistuba II, Gazdar AF, Hanash SM. A search for novel cancer/testis antigens in lung cancer identifies VCX/Y genes expanding the repertoire of potential immunotherapeutic targets. Cancer Res 74(17):4694-4705, 9/2014. PMCID: PMC4398029.
16.
Peng G, Chun-Jen Lin C, Mo W, Dai H, Park YY, Kim SM, Peng Y, Mo Q, Siwko S, Hu R, Lee JS, Hennessy B, Hanash SM, Mills GB, Lin SY. Genome-wide transcriptome profiling of homologous recombination DNA repair. Nat Commun 5(3361):1-11, 2/2014. PMCID: PMC4017859.
17.
Mao J, Ladd J, Gad E, Rastetter L, Johnson MM, Marzbani E, Childs JS, Lu H, Dang Y, Broussard E, Stanton SE, Hanash SM, Disis ML. Mining the pre-diagnostic antibody repertoire of TgMMTV-neu mice to identify autoantibodies useful for the early detection of human breast cancer. J Transl Med 12(121):1-10, 2014. e-Pub 5/2014. PMCID: PMC4022541.
18.
Hanash S, Schliekelman M. Proteomic profiling of the tumor microenvironment: recent insights and the search for biomarkers. Genome Med 6(2):12, 2014. e-Pub 2/2014. PMCID: PMC3978437.
19.
Tam KW, Zhang W, Soh J, Stastny V, Chen M, Sun H, Thu K, Rios JJ, Yang C, Marconett CN, Selamat SA, Laird-Offringa IA, Taguchi A,Hanash SM, Shames D, Ma X, Zhang MQ, Lam WL, Gazdar A. CDKN2A/p16 Inactivation Mechanisms and Their Relationship to Smoke Exposure and Molecular Features in Non-Small-Cell Lung Cancer. J Thorac Oncol 8(11):1378-88, 11/2013. PMCID: PMC3951422.
20.
Sin DD, Tammemagi CM, Lam S, Barnett MJ, Duan X, Tam A, Auman H, Feng Z, Goodman GE,Hanash SM, Taguchi A. Pro-Surfactant Protein B as a Biomarker for Lung Cancer Prediction. J Clin Oncol. e-Pub 11/2013. PMCID: PMC3871515.
21.
Taguchi A, Hanash SM, Rundle AG, McKeague IW, Tang DL, Darakjy S, Gaziano JM, Sesso HD, Perera F. Circulating pro-surfactant protein B as a risk biomarker for lung cancer. Cancer Epidemiol Biomarkers Prev. e-Pub 7/2013. PMCID: PMC3866965.
22.
Wu SL, Taylor AD, Lu Q, Hanash SM , Im H, Snyder M, Hancock WS. Identification of potential glycan cancer markers with sialic acid attached to sialic acid and up-regulated fucosylated galactose structures in epidermal growth factor receptor secreted from A431 cell line. Mol Cell Proteomics 12(5):1239-49, 5/2013. e-Pub 1/2013. PMCID: PMC3650335.
23.
LeBeau AM, Lee M, Murphy ST, Hann BC, Warren RS, Delos Santos R, Kurhanewicz J, Hanash SM , VanBrocklin HF, Craik CS. Imaging a functional tumorigenic biomarker in the transformed epithelium. Proc Natl Acad Sci U S A 110(1):93-8, 1/2013. e-Pub 12/2012. PMCID: PMC3538269.
24.
Baird BN, Schliekelman MJ, Ahn YH, Chen Y, Roybal JD, Gill BJ, Mishra DK, Erez B, O'Reilly M, Yang Y, Patel M, Liu X, Thilaganathan N, Larina IV, Dickinson ME, West JL, Gibbons DL, Liu DD, Kim MP, Hicks JM, Wistuba II, Hanash SM, Kurie JM. Fibulin-2 is a driver of malignant progression in lung adenocarcinoma. PLoS One 8(6):e67054, 2013. e-Pub 6/2013. PMCID: PMC3677922.
25.
Zhang S, Mercado-Uribe I, Hanash SM, Liu J. iTRAQ-Based Proteomic Analysis of Polyploid Giant Cancer Cells and Budding Progeny Cells Reveals Several Distinct Pathways for Ovarian Cancer Development. PLoS One 8(11):e80120, 2013. e-Pub 11/2013. PMCID: PMC3858113.
26.
Thome CH, Dos Santos GA, Ferreira GA, Scheucher PS, Izumi C, Leopoldino AM, Simão AM, Ciancaglini P, de Oliveira KT, Chin A, Hanash SM, Falcão RP, Rego EM, Greene LJ, Faça VM. Linker for Activation of T-cell Family Member2 (LAT2) a Lipid Raft Adaptor Protein for AKT Signaling, Is an Early Mediator of Alkylphospholipid Anti-leukemic Activity. Mol Cell Proteomics 11(12):1898-912, 12/2012. e-Pub 9/2012. PMCID: PMC3518132.
27.
Li CI, Mirus JE, Zhang Y, Ramirez AB, Ladd JJ, Prentice RL, McIntosh MW, Hanash SM, Lampe PD. Discovery and preliminary confirmation of novel early detection biomarkers for triple-negative breast cancer using preclinical plasma samples from the Women's Health Initiative observational study. Breast Cancer Res Treat 135(2):611-8, 9/2012. e-Pub 8/2012. PMCID: PMC3439142.
28.
Lu H, Ladd J, Feng Z, Wu M, Goodell V, Pitteri SJ, Li CI, Prentice R, Hanash SM, Disis ML. Evaluation of known oncoantibodies, HER2, p53, and cyclin B1, in prediagnostic breast cancer sera. Cancer Prev Res (Phila) 5(8):1036-43, 8/2012. e-Pub 6/2012. PMCID: PMC3790582.
29.
Ladd JJ, Busald T, Johnson MM, Zhang Q, Pitteri SJ, Wang H, Brenner DE, Lampe PD, Kucherlapati R, Feng Z, Prentice RL, Hanash SM. Increased plasma levels of the APC-interacting protein MAPRE1, LRG1, and IGFBP2 preceding a diagnosis of colorectal cancer in women. Cancer Prev Res (Phila) 5(4):655-64, 4/2012. e-Pub 1/2012. PMCID: PMC3419141.
30.
Taguchi A, Politi K, Pitteri SJ, Lockwood WW, Faça VM, Kelly-Spratt K, Wong CH, Zhang Q, Chin A, Park KS, Goodman G, Gazdar AF, Sage J, Dinulescu DM, Kucherlapati R, Depinho RA, Kemp CJ, Varmus HE, Hanash SM. Lung cancer signatures in plasma based on proteome profiling of mouse tumor models. Cancer Cell 20(3):289-99, 9/2011. PMCID: PMC3406925.
31.
Hanash SM. Progress in mining the human proteome for disease applications. OMICS 15(3):133-9, 3/2011. PMCID: PMC3118795.
32.
Hanash SM. Why have protein biomarkers not reached the clinic? Genome Med 3(10):66, 2011. e-Pub 10/2011. PMCID: PMC3239228.
33.
Pitteri S, Hanash SM. A systems approach to the proteomic identification of novel cancer biomarkers. Dis Markers 28(4):233-9, 2010. PMCID: PMC3833612.
34.
Taylor AD, Hancock WS, Hincapie M, Taniguchi N, Hanash SM. Towards an integrated proteomic and glycomic approach to finding cancer biomarkers. Genome Med 1(6):57, 2009. e-Pub 6/2009. PMCID: PMC2703866.
Grant & Contract Support
Title:
A Clinical Validation Center for Early Detection of Pancreatic Cancer
Funding Source:
NIH/NCI
Role:
Co-Investigator
Principal Investigator:
Maitra
Duration:
5/4/2016 - 3/31/2021
Title:
Incorporating Biomarkers to Improve Lung Cancer Risk Prediction
Funding Source:
NIH/NCI
Role:
Co-Principal Investigator
Duration:
5/1/2016 - 4/30/2019
Title:
Early Detection of Ovarian Cancer with Tumor Associated Proteins and Autoantibodies
Funding Source:
Cancer Prevention & Research Institute of Texas (CPRIT)
Role:
Co-Principal Investigator
Duration:
3/1/2016 - 2/28/2019
Title:
Novel Protein Risk Markers for Lung Cancer
Funding Source:
Columbia University
Role:
Co-Investigator
Duration:
12/1/2015 - 11/30/2017
Title:
Consortium for the Study of Chronic Pancreatitis, Diabetes and Pancreatic Cancer: Coordination and Data Management Center (CSCPDPC-CDMC)
Funding Source:
NIH/NCI
Role:
Co-Principal Investigator
Duration:
9/28/2015 - 8/31/2020
Title:
Imaging and Molecular Correlates of Progression in Cystic Neoplasms of the Pancreas
Funding Source:
NIH/NCI
Role:
Co-Investigator
Principal Investigator:
Maitra
Duration:
9/14/2015 - 8/31/2020
Title:
Bridging Pediatric and Adult Biomarkers for Graft Versus Host Disease
Funding Source:
NIH/HD
Role:
Co-Principal Investigator
Principal Investigator:
Paczesny
Duration:
6/1/2015 - 5/31/2018
Title:
Blood-based markers for screening and early detection of colorectal neoplasia
Funding Source:
Cancer Prevention & Research Institute of Texas (CPRIT)
Role:
Co-Principal Investigator
Duration:
12/1/2014 - 11/30/2017
Title:
CCAT2, a long non-coding RNA, in chromosomal instability and colorectal cancer
Funding Source:
NIH/NCI
Role:
Co-Investigator
Principal Investigator:
Calin
Duration:
12/1/2014 - 11/30/2017