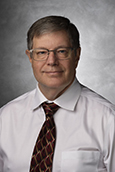 '
William R Geiser
Present Title & Affiliation
Primary Appointment
Senior Medical Physicist, Department of Imaging Physics, Division of Diagnostic Imaging, The University of Texas MD Anderson Cancer Center, Houston, TX
Associate Faculty, Graduate School of Biomedical Sciences, Houston, TX
Education & Training
Degree-Granting Education

1996
University of Florida, Gainesville, FL, MS, Medical Physics
1992
Southern Oregon State College, Ashland, OR, BS, Physics
Board Certifications
| | |
| --- | --- |
| 5/2000 | American Board of Radiology |
Selected Publications
Peer-Reviewed Original Research Articles

1.
Lai CJ, Shaw CC, Geiser W, Chen L, Arribas E, Stephens T, Davis PL, Ayyar GP, Dogan BE, Nguyen VA, Whitman GJ, Yang WT. Comparison of Slot Scanning Digital Mammography System with Full Field Digital Mammography System. Med Phys 35(6):2339 - 2346, 6/2008. PMID: 18649467.
2.
Lai, C.J., Shaw, C., Geiser, W., Kappadath, SC., Liu, X., Wang, T., Tu, S. and Altunbas, M. Slot Scanning Versus Ani-Scatter Grid on Digital Mammography-Comparison of Low Contrast Performance Using Contrast-Detail Measurement. SPIE Physics of Medical Imaging 5368:734-742, 2004.
3.
Rong XJ, Krugh KT, Shepard SJ, Geiser WR. Measurement of focal spot size with slit camera using computed radiography and flat-panel based digital detectors. Med Phys 30(7)(7):1768-75, 7/2003. PMID: 12906194.
4.
Huda W, Steinbach BG, Geiser WR, Belden CJ. Optimal technique factors for magnification mammography. Invest Radiol 32(7):378-81, 7/1997. PMID: 9228602.
5.
Geiser WR, Huda W, Gkanatsios NA. Effect of patient support pads on image quality and dose in fluoroscopy. Med Phys 24(3)(3):377-82, 3/1997. PMID: 9089590.
6.
Rill LN, Huda W, Geiser WR, Gkanatsios NA. Viewbox luminance measurements and their effect on reader performance. Radiology 201:820-820, 11/1996.
© 2010 The University of Texas M. D. Anderson Cancer Center