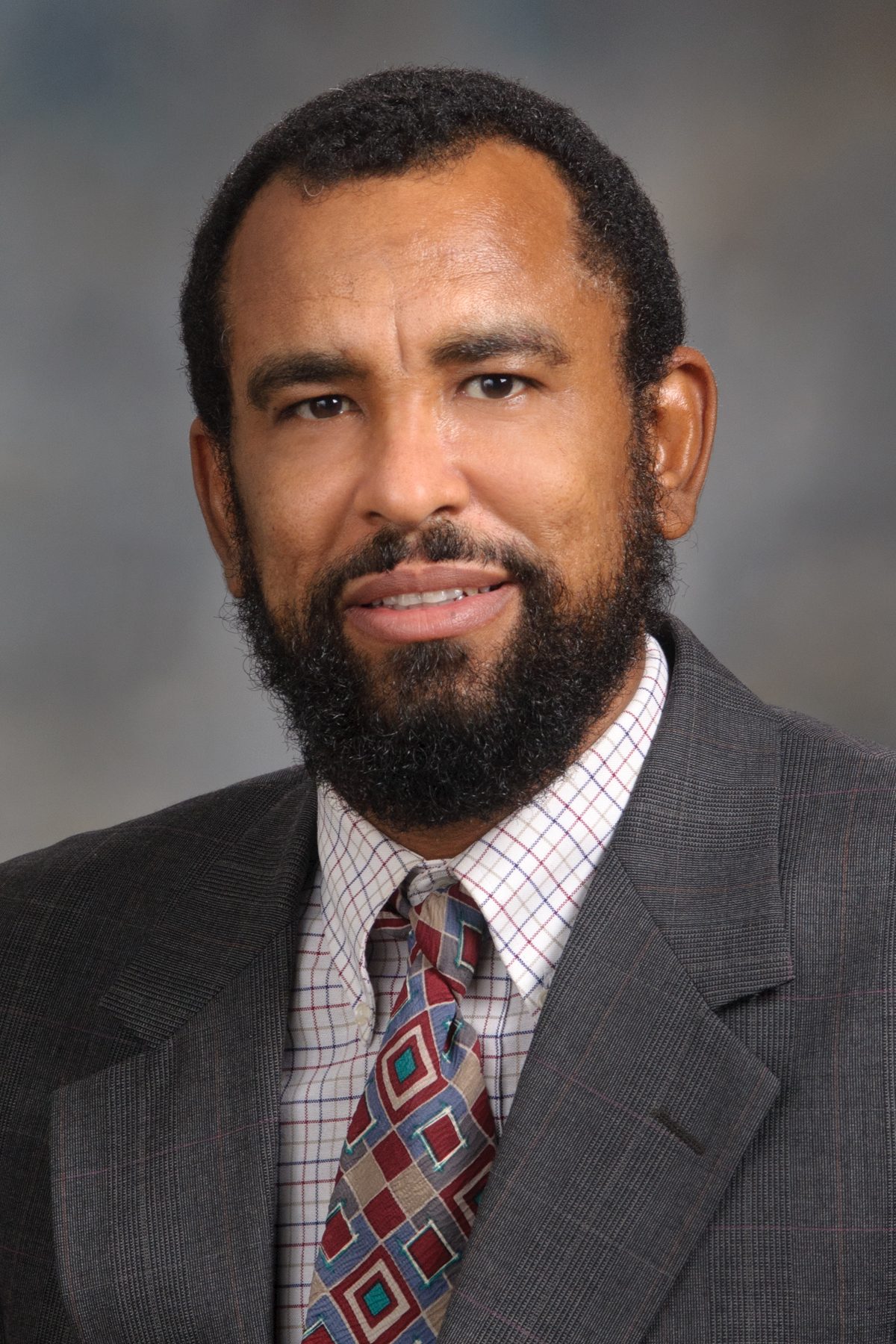 Abdullah A. Osman, PhD
Department of Head and Neck Surgery, Division of Surgery
Present Title & Affiliation
Primary Appointment
Assistant Professor, Department of Head and Neck Surgery, Division of Surgery, The University of Texas MD Anderson Cancer Center, Houston, TX
Associate Professor, Department of Head and Neck Surgery - Research, Division of Surgery, The University of Texas MD Anderson Cancer Center, Houston, TX
Degree-Granting Education
| | |
| --- | --- |
| 2000 | UT Health Science Center at San Antonio, San Antonio, TX, USA, PHD, Biochemistry and Molecular Cell Biology |
| 1992 | King Saud University, Saudi, SAU, BS, Biochemistry |
Postgraduate Training
| | |
| --- | --- |
| 2000-2003 | Postdoctoral, Molecular Cell Biology and Physiology, Washington University School of Medicine, St. Louis, MO |
Academic Appointments
Research Instructor, Department of Head and Neck Surgery - Research, The University of Texas M.D. Anderson Cancer Center, Houston, TX, 2010 - 2015
Assistant Professor, Department of Molecular and Cellular Oncology, King Fahad Medical City, Faculty of Medicine, Riyadh, 2007 - 2009
Research Instructor, Department of Otolaryngology-Head and Neck Surgery, Washington University School of Medicine, St. Louis, MO, 2004 - 2007
Post-doctoral Fellow, Department of Molecular Cell Biology and Physiology, Washington University School of Medicine, St. Louis, MO, 2000 - 2003
Teaching Assistant, Department of Biochemistry and Molecular Biology, Graduate School of Biomedical Sciences, San Antonio, TX, 1996 - 1997
Teaching Research Assistant, Department of Biochemistry and Molecular Biology, Northern Arizona University, Flagstaff, AZ, 1994 - 1995
Peer-Reviewed Articles
Shi Y, Ren X, Cao S, Chen X, Yuan B, Brasil da Costa FH, Rodriguez Rosario AE, Corona A, Michikawa C, Veeramachaneni R, Osman AA, Xie T, Wang W, Sikora AG, Myers JN, Rangel R

. TP53 gain-of-function mutation modulates the immunosuppressive microenvironment in non-HPV-associated oral squamous cell carcinoma. J Immunother Cancer 11(8), 2023. PMID: 37604640.

Yu W, Chen Y, Putluri N, Osman A, Coarfa C, Putluri V, Kamal AHM, Asmussen JK, Katsonis P, Myers JN, Lai SY, Lu W, Stephan CC, Powell RT, Johnson FM, Skinner HD, Kazi J, Ahmed KM, Hu L, Threet A, Meyer MD, Bankson JA, Wang T, Davis J, Parker KR, Harris MA, Baek ML, Echeverria GV, Qi X, Wang J, Frederick AI, Walsh AJ, Lichtarge O, Frederick MJ, Sandulache VC

. Evolution of cisplatin resistance through coordinated metabolic reprogramming of the cellular reductive state. Br J Cancer 128(11):2013-2024, 2023. e-Pub 2023. PMID: 37012319.

Osman AA, Arslan E, Bartels M, Michikawa C, Lindemann A, Tomczak K, Yu W, Sandulache V, Ma W, Shen L, Wang J, Singh AK, Frederick MJ, Spencer ND, Kovacs J, Heffernan T, Symmans WF, Rai K, Myers JN

. Dysregulation and Epigenetic Reprogramming of NRF2 Signaling Axis Promote Acquisition of Cisplatin Resistance and Metastasis in Head and Neck Squamous Cell Carcinoma. Clin Cancer Res 29(7):1344-1359, 2023. PMID: 36689560.

Neskey DM, Osman AA, Ow TJ, Katsonis P, McDonald T, Hicks SC, Hsu TK, Pickering CR, Ward A, Patel A, Yordy JS, Skinner HD, Giri U, Sano D, Story MD, Beadle BM, El-Naggar AK, Kies MS, William WN, Caulin C, Frederick M, Kimmel M, Myers JN, Lichtarge O

. Evolutionary action score of TP53 (EAp53) identifies high risk mutations associated with decreased survival and increased distant metastases in head and neck cancer. Cancer Res 75(7):1527-36, 2015. e-Pub 2015. PMID: 25634208.

Osman AA, Neskey DM, Katsonis P, Patel AA, Ward AM, Hsu TK, Hicks SC, McDonald TO, Ow TJ, Alves MO, Pickering CR, Skinner HD, Zhao M, Sturgis EM, Kies MS, El-Naggar A, Perrone F, Licitra L, Bossi P, Kimmel M, Frederick MJ, Lichtarge O, Myers JN

. Evolutionary action score of TP53 coding variants (EAp53) is predictive of platinum response in head and neck cancer patients. Cancer Res 75(7):1205-15, 2015. e-Pub 2015. PMID: 25691460.

Fitzgerald AL,Osman AA, Xie TX, Patel A, Skinner H, Sandulache V, Myers JN

. Reactive oxygen species and p21Waf1/Cip1 are both essential for p52-mediated senescence of head and neck cancer cells. Cell Death Dis 12;6(e1678), 2015. PMID: 25766317.

Osman AA, Monroe MM, Ortega Alves MV, Patel AA, Katsonis P, Fitzgerald AL, Neskey DM, Frederick MJ, Woo SH, Caulin C, Hsu TK, McDonald TO, Kimmel M, Meyn RE, Lichtarge O, Myers JN

. Wee-1 kinase inhibition overcomes cisplatin resistance associated with high-risk TP53 mutations in head and neck cancer through mitotic arrest followed by senescense. Mol Cancer Ther 14(2):608-19, 2015. e-Pub 2014. PMID: 25504633.

Zhou G, Wang J, Zhao M, Xie TX, Tanaka N, Sano D, Patel AA, Ward AM, Sandulache VC, Jasser SA, Skinner HD, Fitzgerald AL, Osman AA, Wei Y, Xia X, Songyang Z, Mills GB, Hung MC, Caulin C, Liang J, Myers JN

. Gain-of-function mutant p53 promotes cell growth and cancer cell metabolism via inhibition of AMPK activation. Mol Cell 54(6):960-74, 2014. e-Pub 2014. PMID: 24857548.

Osman AA, Schrader AD, Hawkes AJ, Akil O, Bergeron A, Lustig LR, Simmons DD

. Muscle-like nicotinic receptor accessory molecules in sensory hair cells of the inner ear. Mol Cell Neurosci 38(2):153-69, 2008. e-Pub 2008. PMID: 18420419.

Bergeron AL, Schrader A, Yang D, Osman AA, Simmons DD

. The final stage of cholinergic differentiation occurs below inner hair cells during development of the rodent cochlea. J Assoc Res Otolaryngol 6(4):401-15, 2005. PMID: 16228856.

Bao J, Lin H, Ouyang Y, Lei D, Osman AA, Kim TW, Mei L, Dai P, Ohlemiller KK, Ambronkkk RT

. Activity-dependent transcription regulation of PSD-95 by neuregulin-1 and Eos. Nat Neurosci 7(11):1250-8, 2004. e-Pub 2004. PMID: 15494726.

Osman AA, Saito M, Makepeace C, Permutt MA, Schlesinger P, Mueckler M

. Wolframin expression induces novel channel activity in endoplasmic reticulum membranes and increases intracellular calcium. J Biol Chem 278(52):52755-62, 2003. e-Pub 2003. PMID: 14527944.

Osman AA, Hancock J, Hunt DG, Ivy JL, Mandarino LJ

. Exercise training increases ERK2 activity in skeletal muscle of obese Zucker rats. J Appl Physiol 90(2):454-60, 2001. PMID: 11160042.

Osman AA, Cusi K, Maezono K, Pendergrass M, Patti ME, Pratipanawatr T, DeFronzo RA, Kahn CR, Mandarino LJ

. Insulin resistance differentially affects the PI 3-kinase- and MAP kinase pathways of insulin receptor signaling in human muscle. J Clin Invest 105(3):311-20, 2001. PMID: 10675357.

Osman AA, Pendergrass M, Koval J, Maezono K, Mandarino LJ,

. Regulation of MAP kinase pathway activity in vivo in human skeletal muscle. Am J Physiol Endocrinol Metab 278(6):E992-9, 2000. PMID: 10827000.