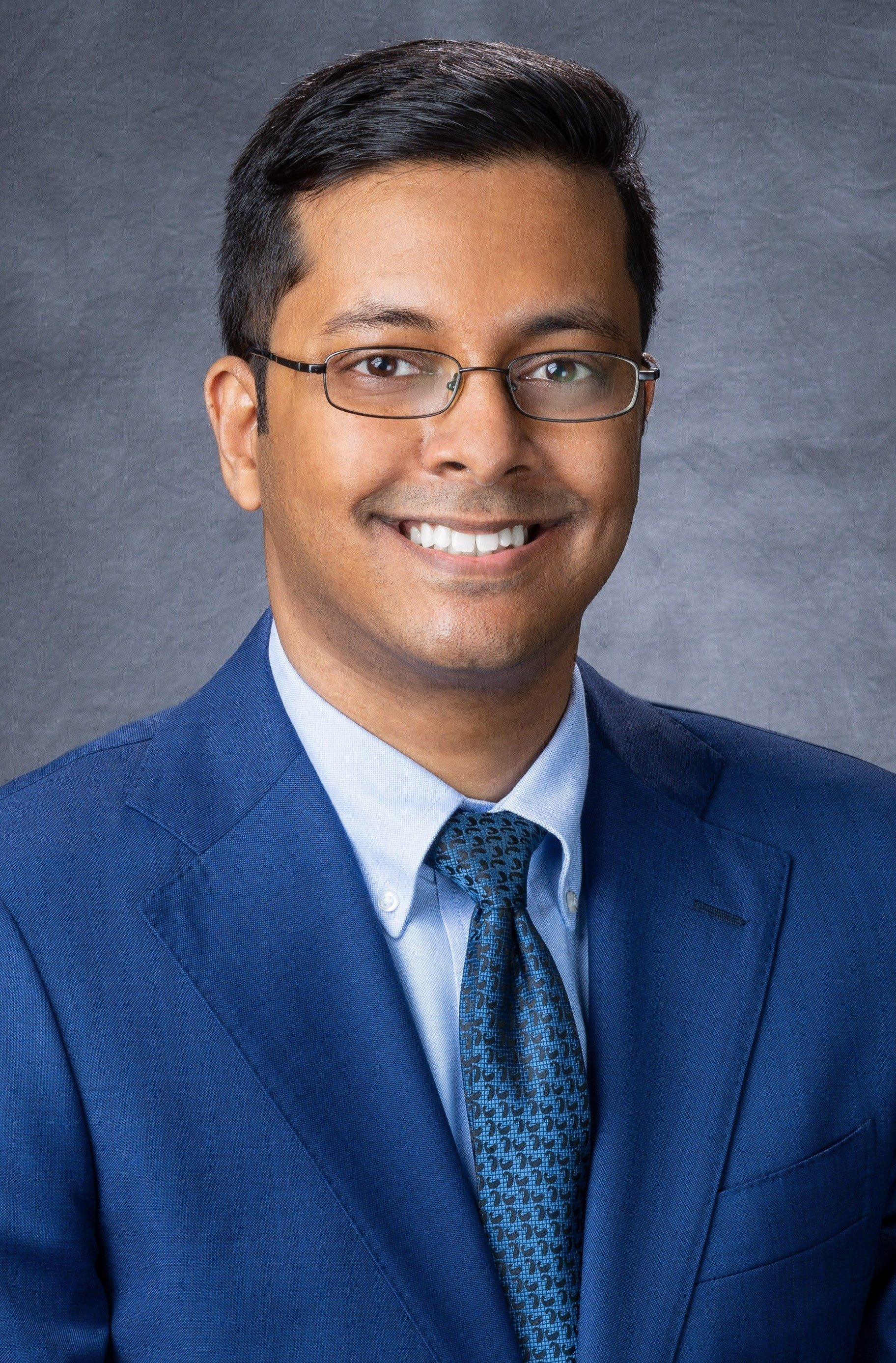 Abhishek Maiti, M.D.
Department of Leukemia, Division of Cancer Medicine
About Dr. Abhishek Maiti
Dr. Abhishek Maiti is an Assistant Professor in the Department of Leukemia at The University of Texas MD Anderson Cancer Center in Houston, Texas. He graduated from Nil Ratan Sircar Medical College in India, and completed internal medicine residency at the University of Texas, Houston, followed by a fellowship in hematology/oncology at MD Anderson Cancer Center.
Dr. Maiti's patient care and research focuses on developing novel therapies for leukemias. He has authored several peer-reviewed publications in leading medical journals and presented his research at national and international meetings. His work has received recognition from the American Society of Clinical Oncology, the European Hematology Association, the American Society of Hematology, the Society for Translational Oncology, and others. He has received prestigious national and international awards including the ASCO Young Investigator Award, the Future Leaders in Hematology Award, Leuka International Scholarship, ASCO Endowed Merit Award, the Shannon Timmins Endowed Fellowship, among others.
Read More
Primary Appointment
Assistant Professor, The University of Texas MD Anderson Cancer Center, Houston, TX
Degree-Granting Education
| | |
| --- | --- |
| 2010 | Nilratan Sircar Medical College and Hospital, Kolkata, IND, MD, Medicine and Surgery |
Postgraduate Training
| | |
| --- | --- |
| 2017-2020 | Clinical Fellowship, The University of Texas MD Anderson Cancer Center, Houston, TX |
| 2014-2017 | Clinical Residency, The University of Texas Health Science Center, Houston, TX |
| 2010-2011 | Clinical Internship, Nilratan Sircar Medical College and Hospital, Kolkata |
| | |
| --- | --- |
| 2020 | Oncology, American Board of Medical Specialties |
| 2020 | Hematology, American Board of Medical Specialties |
| 2017 | American Board of Internal Medicine |
Academic Appointments
Summer Research Fellow, Department of Biological Chemistry, Division of National Science Academy, Indian Association for the Cultivation of Science, Kolkata, 2009 - 2009
ICMR Short Term Student, Department of Hematology, Nilratan Sircar Medical College and Hospital, Kolkata, 2008 - 2008
| | |
| --- | --- |
| 2020 | ASCO Bristol-Myers Squibb Endowed Merit Award, ASCO Bristol-Myers Squibb |
| 2020 | ASCO Young Investigator Award, ASCO |
| 2020 | European Hematology Association Travel Grant Award, European Hematology Association |
| 2020 | Kimberly Patterson Fellowship - Recognition for Excellence in Leukemia Research |
| 2020 | Abstract Achievement Award, American Society of Hematology |
| 2020 | FDA Fellows' Day Workshop |
| 2019 | Shannon Timmins Endowed Fellowship in Leukemia Research |
| 2019 | AACR Molecular Biology in Clinical Oncology Workshop, AACR |
| 2019 | Abstract Achievement Award, American Society of Hematology |
| 2019 | Society for Translational Oncology Fellows' Award |
| 2018 | Methods in Clinical Cancer Research Workshop, AACR/ASCO |
| 2018 | Abstract Achievement Award, American Society of Hematology |
| 2018 | Leuka International Scholarship Abstract Achievement Award, European School of Hematology |
| 2017 | Best Research Poster, 2nd Position, American College of Physicians Texas Associates Day |
| 2017 | Best Abstract Award, Society of Hematologic Oncology |
| 2017 | Abstract Achievement Award, American Society of Hematology |
| 2017 | Future Leaders in Hematology Award for Clinical Research |
| 2015 | Best Presentation, Resident and Fellow Section, American Medical Association Annual Research Symposium |
| 2010 | Best Paper for Pulmonary Medicine Poster Session, International Medical Students' Research Conference |
| 2009 | National Science Academies' Summer Research Fellowship |
| 2008 | Indian Council of Medical Research, Short Term Studentship |
| 2003 | National Merit Scholarship, Government of India |
| | |
| --- | --- |
| Title: | Characterization of Immunobiology of Chronic Myeloid Leukemia to Inform Novel Immunotherapeutic Approaches |
| Funding Source: | American Society of Clinical Oncology (ASCO) |
| Role: | Investigator |
| | |
| --- | --- |
| Title: | Anti-PR1 Antibody Therapy for Advanced Myeloid Leukemias |
| Funding Source: | Conquer Cancer Foundation, ASCO |
| Role: | Principal Investigator |